Accueil

/

L'actualité de la semaine 14/21
L'actualité de la semaine 14/21
LE MONDE EST STONE
Sorti le 06/03/2021, "Surging Out The Nile", le nouveau single-clip de Stone Horns, a dépassé les six mille vues Youtube en cinq jours.
Le titre est disponible sur les plateformes habituelles https://backl.ink/145425381 .
Il annonce l'arrivée de "Rise of Apophis", deuxième album de la formation, un neuf titres Groove/Death Metal aux influences Black.
"Surging Out The Nile" sortira le 23.04.2021. Il sera distribué par M&O Music, Season of Mist et Believe Digital, et pour l'avoir écouté, on peut vous dire qu'il envoie du steack !
Précommandez-le ici : www.cutt.ly/riseofapophis
Pour les fans de Machine Head, Devildriver, Jinjer, Carnifex, Slipknot et bien d'autres...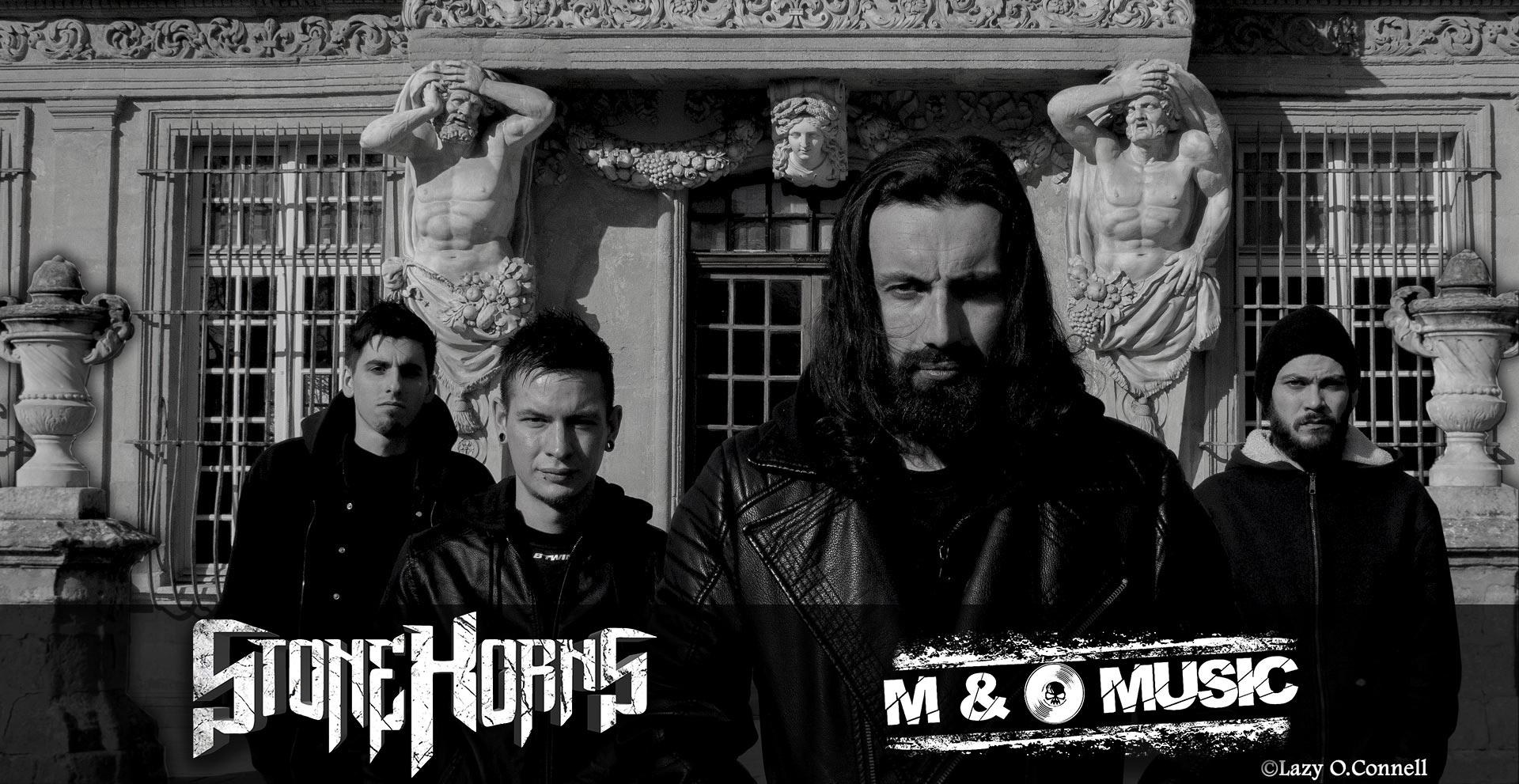 STONE HORNS par Lazy O. Connel
---
KINGCROWN CHANTE SABBATH
Kingcrown, dont le nouvel EP ne saurait tarder, apparaît sur la compilation internationale d'Antichrist Metalzine "A Tribute To Black Sabbath", aux côtés de quarante-quatre formations d'Europe, d'Amérique et d'Océanie.
C'est sur le titre "Anno Mundi", de l'album "TYR" (1990 - avec Tony Martin au chant), que s'est porté le choix du gang des frères Amore, trente-quatrième piste de cette compilation.
---
VENUS SUISSE
"Flower And Pain" est le premier single-clip du deuxième album de la formation de métal progressif suisse Dead Venus.

Le groupe explique - extrêmement bien d'ailleurs, le dernier alinéa pourrait être un aphorisme extrait du Prophète de Khalil Gibran :
« Flowers & Pain raconte l'histoire d'une fille qui décide de changer sa vie et d'évoluer. Malheureusement, elle doit réaliser que quelqu'un de très proche d'elle pense autrement et veut qu'elle reste là où elle a été. Même si cela signifie qu'elle soit malheureuse. Elle décide donc de partir et de suivre son propre chemin.
Les vrais amis et les bien-aimés n'essaient pas de vous garder au sol - ils sont le vent sous vos ailes lorsque vous voulez voler ! »
Dead Venus, formé en 2014, compte à son actif un EP éponyme et l'album ''Bird Of Paradise" (2019).
La date de sortie du futur opus n'a pas été dévoilée.
Parallèlement, Sereina Telli avait publié en solo en décembre 2020 l'excellent "Remember You".

---
:
Seraina Telli (ex-Burning Witches) - Chant, Piano, Guitare
Mike Malloth - Batterie
André Gärtner - Basse
---
HONDE DE CHOC
Le Manosquin Steph Honde (Hollywood Monsters, Now Or Never) rejoindra son camarade batteur Fred Mika (Hollywood Monsters) au sein de la formation brésilienne Sunroad pour assurer le chant - et même la guitare et les claviers pour un titre - sur l'album "Walking The Hemispheres".
L'opus a été enregistré au MusiK and Drive studios de Goiania/Brazil et au SH studio de Manosque/France.
Son artwork de "Walking The Hemispheres" est signé Lars Nilssen.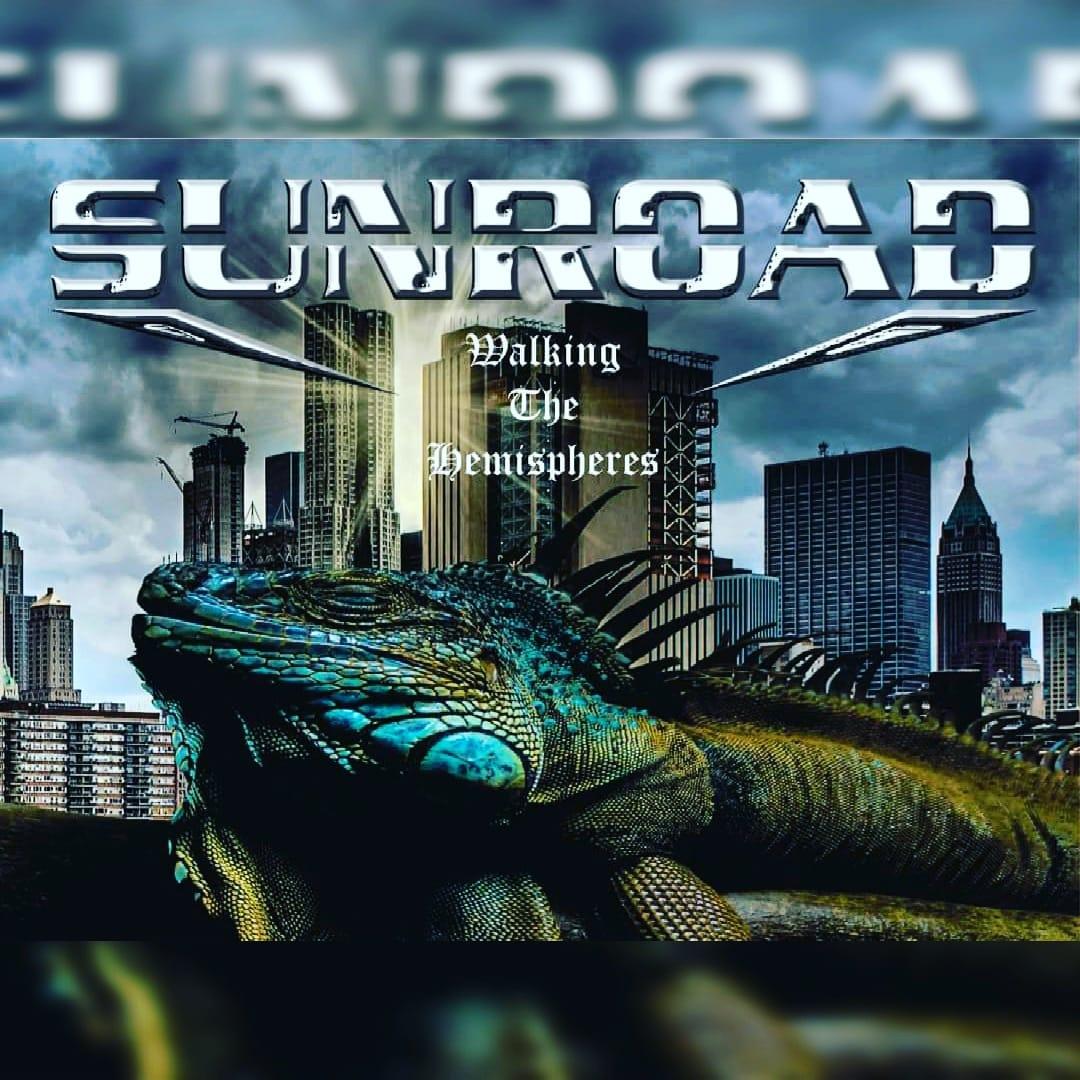 Le très actif Steph Honde est donc dans vos bacs :
en septembre 2020 avec "Now Or Never III"
en décembre 2020 avec "The Ghost of L.A." d'AOR
en mars 2021 avec son album solo "Empire Of Ashes"
en avril 2021 avec le nouvel album de Sunroad.
En plus de ça il trouve le temps de nous crayonner de très jolis portraits (disponibles sur sa page Facebook).
---
NATURE MORTE (or alive)
Entre shoegaze et post metal, le clip "White Goat, Dark Hoof" annonce la sortie le 07/05/2021 de "Messe Basse", le second opus du groupe parisien Nature Morte.
Nature Morte indique : "Ce clip est un patchwork vidéo synthétisant le parcours et la vie des membres du groupe : de leurs précédents projets musicaux à Nature Morte, de la fin des 90's à aujourd'hui. Il s'inscrit dans la continuité de l'artwork de Messe Basse qui, lui, est figé dans les 70-80's. Le montage volontairement anachronique (et nostalgique) montre un florilège d'images de live, de studio, d'avant/après concerts et de tranches de vie. Associée aux enivrantes sonorités du morceau, la vidéo emmène le spectateur dans un voyage temporel introspectif…"
Enregistré, mixé et masterisé par Edgar Chevallier au Lower Tones Place Studio (Demande à la Poussière, 6:33, Dreadful Silence...), "Messe Basse", nous dit la notice, entend imposer davantage Nature Morte comme l'une des "valeurs montantes" des mouvements blackgaze et post-black metal en France et bien au-delà.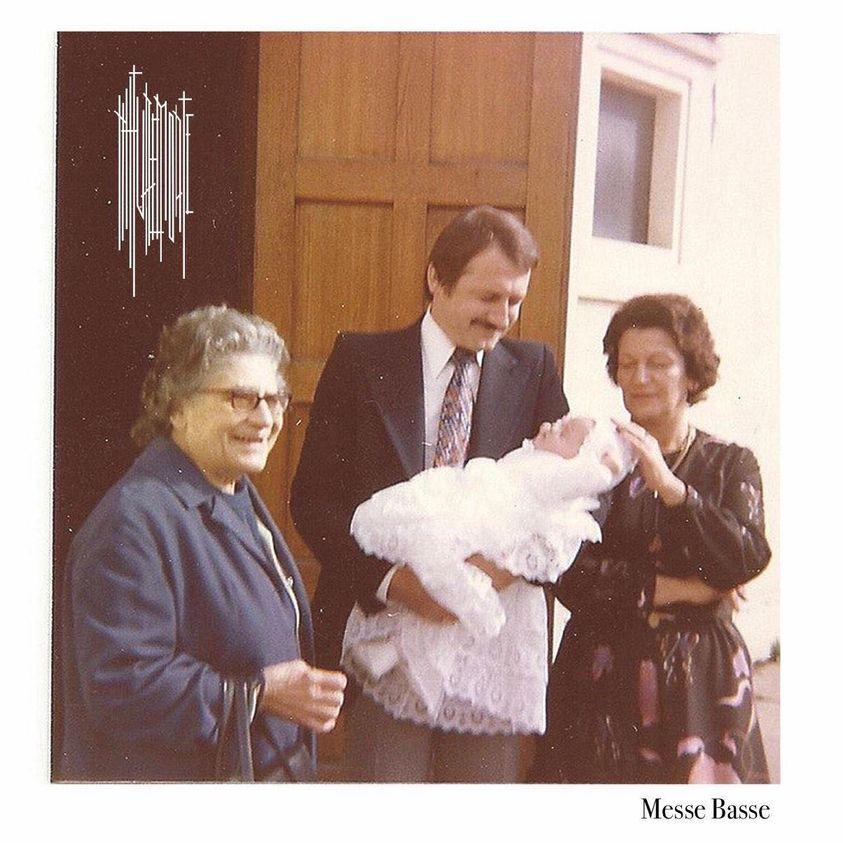 "Messe Basse" sera la première sortie du jeune label Source Atone Records, sur le catalogue duquel figure également JUNON.
Tracklist "Messe Basse" :
01. Only Shallowness
02. White Goat, Dark Hoof
03. Knife
04. T.S.O.C
05. Beautiful Loss
06. Night's Silence
07. Messe Basse (Uniquement sur CD / Version numérique)
Précommandes :
https://sourceatonerecords.bigcartel.com/
---
SWEET NEEDLES : PREMIER ALBUM ET CROWDFUNDING
Sweet Needles prépare son premier album et fait appel au financement participatif.
Les Parisiens ont déjà présenté trois singles qui figureront sur ce futur opus : "Be bop", "Egotrip" et "Another Land".

Les compositions de l'album sont prêtes, et Sweet Needles retournera très bientôt en studio afin de terminer son enregistrement.
Sweet Needles explique :
"Depuis sa création, Sweet Needles travaille en auto-production mais le manque de live impacte cruellement nos budgets et met en péril la naissance de ce premier album. Chacun peut apporter son soutien et participer du montant qu'il le souhaite ! On vous a prévu plein de contreparties qui, on l'espère, vous feront plaisir ! "
Ces contreparties sont à partir de 20€.
https://fr.ulule.com/sweetneedlesalbum/
---
NOS CHRONIQUES DE LA SEMAINE :
---
PARTICIPEZ A NOTRE CONCOURS D'AVRIL grâce au lien suivant :
CONCOURS AHASVERUS - GAGNEZ CINQ CD
Articles similaires
ALIVE AND KICK-ASS Après Akiavel, c'est au tour de Dirty Black Summer de dévoiler sa performance au profit du Slay At Home | Metal Injection. Ils donnaient pour l'occasion leur tout premier concert. Dirty Black Summer interpr&egra…