Accueil

/

Chronique d'album : LEWIS (Rock), "Inside" (2021)
Chronique d'album : LEWIS (Rock), "Inside" (2021)
Groupe : LEWIS
Album : Inside (19/03/2021)
Genre : Rock
Origine : Marseille
Par Ahasverus
Le Groupe :
Lewis est le projet solo de Lewis Feraud, auteur, compositeur, chanteur multi-instrumentiste, membre des groupes Tense of Fools et Bachir Al Acid.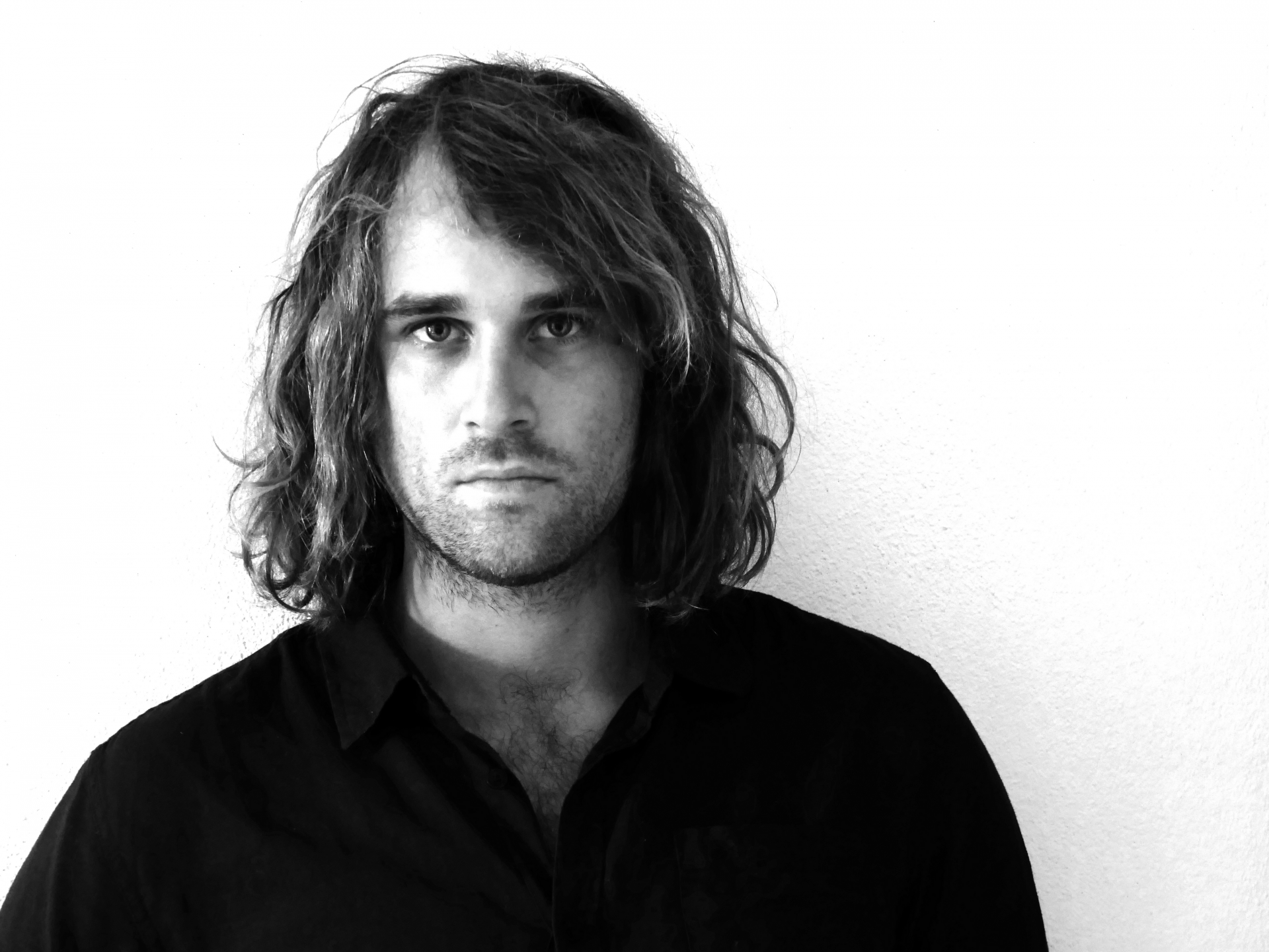 Lewis par Antoine Dalibard
Détenteur d'un diplôme en psychologie clinique et spécialisé en psychologie de la musique, nous dit sa biographie, il est particulièrement enclin à la création musicale sans limites de genres, ainsi qu'à l'exploration des textures musicales.
Lewis cite pour influences Steven Wilson, Rover, Pink Floyd, Kigayaku moyo, Queen of the Stone age, Radiohead et Jeff Buckley.
Sur ses débuts dans la musique, il raconte :


"Pendant l'adolescence, j'ai commencé à faire des reprises de Guns N' Roses, de toto et de Dire Straits. Je n'écoute plus du tout ces groupes par ailleurs mais c'était une manière de m'entrainer sur les instruments. Dès que j'ai découvert le Prog actuel, il y a eu un basculement en moi."


(http://www.tvrocklive.com)
Sur son projet solo, il explique :


"J'ai eu le sentiment de devoir exprimer quelque chose de plus personnel, de me détacher de toute esthétique et d'écrire librement, comme si je n'avais pas le choix, comme un ado dans sa chambre !"


"Inside The Day", son premier single, est mis en ligne le 01/12/2020.
Le 19/03/2021, Lewis présente son premier album...
« I N S I D E »
L'Album :
« Inside » est un album de onze pistes pour environ quarante-six minutes.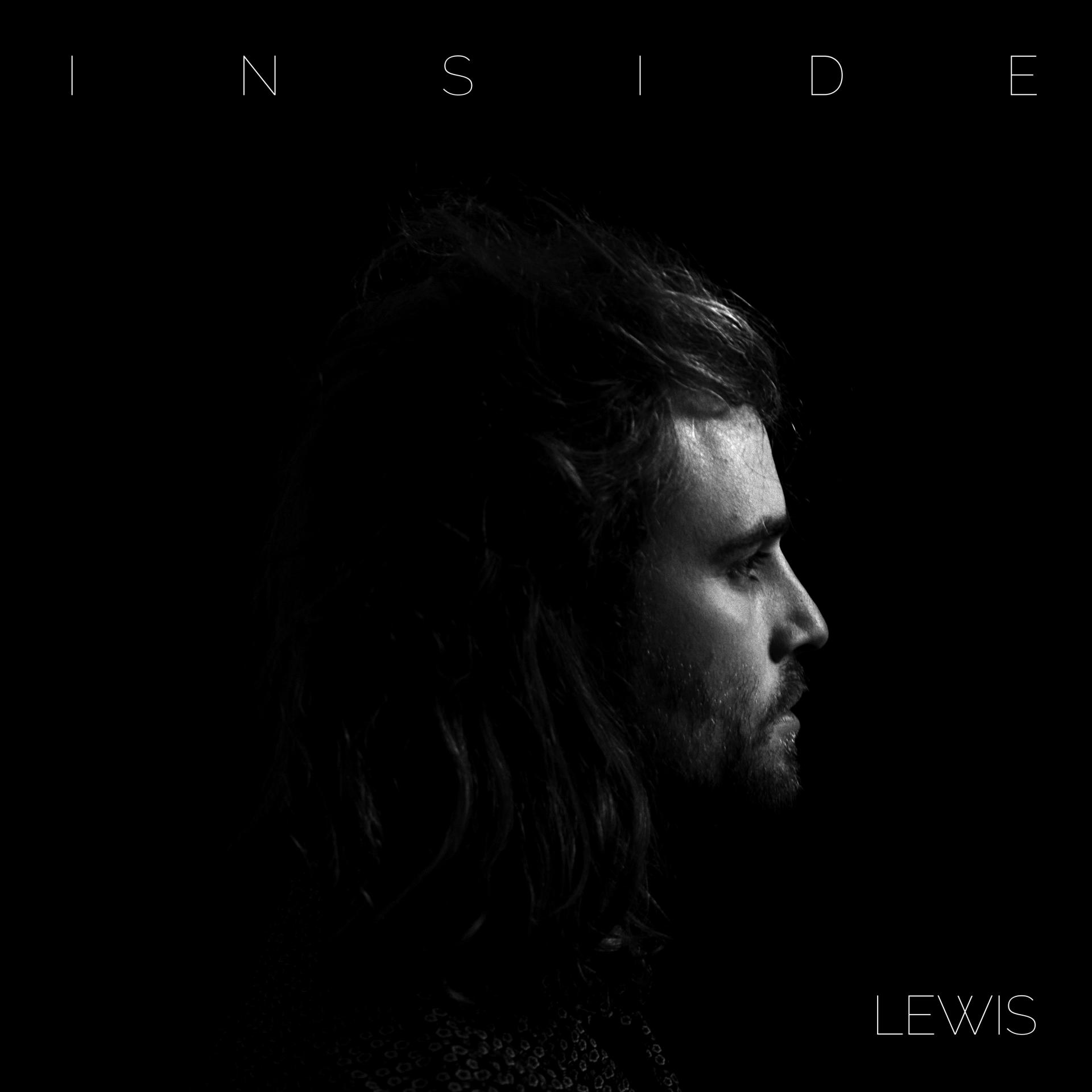 LEWIS, "Inside" (2021)
Il a été enregistré par Sebastien Caviggia (qui joue également sur l'album, voir la rubrique "line-up") au studio « Le cri de la tarente » à La Ciotat. Le mastering est réalisé par Oliver Planchard.
Inside est une sortie KLONOSPHERE.
A propos des compositions, Lewis raconte :


"Je suis toujours en train de me demander comment elles sont sorties, car c'est un album finalement très spontané, un peu à la manière de l'écriture automatique surréaliste. En fait j'ai une piste, je pense que le nom de l'album y répond, elles sortent de l'intérieur, le mien «Inside», je me questionne donc d'avantage sur la manière dont elles sont sorties que d'où elles viennent !"

Sur son processus créatif, il explique :
"Je fonctionne beaucoup à l'improvisation et je discerne dans un second temps, je réécoute et j'essaye d'organiser ce qui me plaît le plus. Des fois, il m'est impossible de reproduire ce qu'il s'est passé pendant une impro ou un moment magique avec les copains."
Jean-Christophe, du webzine Neoprog, explique dans sa chronique consultable sur https://www.neoprog.eu/critique/lewis/inside_

.




"Comme il [NDLR : Lewis] me l'a expliqué lors d'une interview, certaines expériences ne peuvent être partagées sur un album collectif, surtout lorsqu'elles sont très personnelles. Alors Lewis s'est lancé en solitaire pour son premier album Inside. Il y raconte un épisode fort et terrible de sa vie, lorsqu'il réalisa qu'il allait devenir père jusqu'au moment où cette promesse s'est brisée. L'album traite de la construction et de la déconstruction de cette paternité."

Lewis détaille chez TV Rock Live les thématiques abordées dans "Inside" : le rapport au temps, à l'argent, au monde extérieur et intérieur, à la mort... Il conclut :


"Ce sont des paroles perturbantes, certes, difficiles. Mais c'était important de les mettre en musique car cela m'a permis de dissocier ce côté morose, qui était en moi, pour le transformer dans un processus musical et qui me permet de prendre du recul par rapport à ces expériences que j'ai pu vivre. La musique comme acte de guérison intérieure et comme acte de transformation des processus internes sous une forme artistique."


Retrouvez l'intégralité de cette interview : http://www.tvrocklive.com/2021/03/03/lewis-feraud-interview-exclusive/
Les Critiques :
"Ne vous fiez pas à cette pochette sobre, superbe noir et blanc dévoilant une partie du profil du musicien, Inside, de Lewis, est plein de couleurs."

"Introspectif et intense, ce premier essai solo est une réussite qui laisse présager un avenir brillant à l'artiste, pour peu qu'il nous livre des productions de cette qualité."


(https://amongtheliving.fr)
(https://litzic.fr)

"Inside ne cesse de jouer sur les différences d'altitude émotionnelle et propose d'emmener l'auditeur le long de ses ascensions et ses descentes vertigineuses."


(https://www.musicwaves.fr)

"Pour un premier voyage en solitaire, Lewis réussit une magnifique traversée qui devrait embarquer dans son sillage des passagers venus d'univers très différents."


https://www.neoprog.eu

"Un album abouti, sensible, qui fusionne intelligemment de multiples genres musicaux et laisse la part belle à l'essentiel : l'émotion !"


https://decibels-et-pixels.fr
Notre Avis :
"De l'audace, encore de l'audace, toujours de l'audace !" disait Danton...
De l'audace, Lewis n'en manque pas ! Elle frise même l'inconscience. Electron libre des planètes Prog', Rock et Folk, Lewis n'est évidemment pas un suiveur. Il présente onze compositions intimes et généreuses, souvent très belles, plutôt inclassables (on a pensé pêle-mêle et pour des raisons diverses à Sébastien Tellier, Julien Doré, les Beatles, Les Doors ou Pink Floyd), et surtout d'une extrême liberté. Car Lewis escalade sans mousqueton, il s'affranchit des règles en usage pour faire du wingsuit au dessus de paysages cahoteux. On redoute le crash quand on le voit monter dans des aigus inaccessibles. Pourtant Lewis reste en apesanteur et reprend ses arabesques. Il est porté par des orchestrations soignées, un piano, un trombone, une flûte, des choeurs ou une guitare, la voix prenant encore de la hauteur au gré des courants musicaux. Et l'on se surprend à planer avec lui, dans une alternance de plaines calmes et belles, ou de sommets énergiques et torturés.
Délivrant un album de rock coloré, Lewis capte la lumière par surprise. Il s'avère l'un des artistes émergents les plus captivants de l'année. Sa liberté de ton frise l'insolence, son charisme musical est en capacité de séduire un public large, pour ne pas dire le grand public. Il délivre un premier album particulièrement débridé et réjouissant. Alors si vous cherchez quelque chose de différent, plongez vous dans ce Lewis "Inside", vous serez exactement à la bonne place.

---
Le Line-Up :
Lewis Feraud (Guitare, chant, Basse, Claviers, Batterie)
Sebastien Caviggia (Basse, guitare, Batterie, Percussion, Chant Choeur, Claviers)
Alex Leboeuf (Basse)
Gabriel Mas (Claviers, Chant Choeur)
Invités :
Anais Clément Arribi (Chant sur Cruel World, Choeur sur TIME I et, Again et The End)
Julien Pignol (Trombone sur Entrance, King of the Falls et I just)
Romain Redon (Flûte traversière sur Entrance et Time Money and Fear part II)
Christopher Dudois (Choeur sur Time Money and Fear part II)
Alexis noël (Saxophone sur King of the Falls et Time Money and Fear part II)
Loic Aymerick (Violoncelle et Choeur sur Again)
---
Tracklist :
Entrance
Time Money and Fear Part 1
Inside the day
Fox
Cruel Word
I just
Again
Cry a man
King of Falls
Time Money and Fear part 2
The End
---

Les Liens :
Retrouvez Lewis dans notre interview :
LEWIS L'INCLASSABLE (interview)
Articles similaires
Groupe : Gaëlle Buswel Album : "Your Journey" (26/03/2021) Genre : Rock / Blues Origine : Alfortville Par Ahasverus Le Groupe : Gaëlle Buswel est une auteure-compositrice, guitariste et chanteuse originaire du Val-De-Marne. …
Groupe : AC22 Album : "A Brand New Day" (12/03/2021) Genre : Rock Origine : Saint-Nazaire Par Ahasverus Le groupe : AC22 est le projet du multi-instrumentiste Jean-Lou Kalinowski, batteur de Shakin'Street de 1975 à 2014. …