Led Zeppelin, Ry Cooder, The Black Crowes, et même Vaya Con Dios sont les noms qui viennent à l'esprit à l'écoute d'un opus particulièrement soigné.
Firebug est un duo basé à Joshua Tree, en Californie.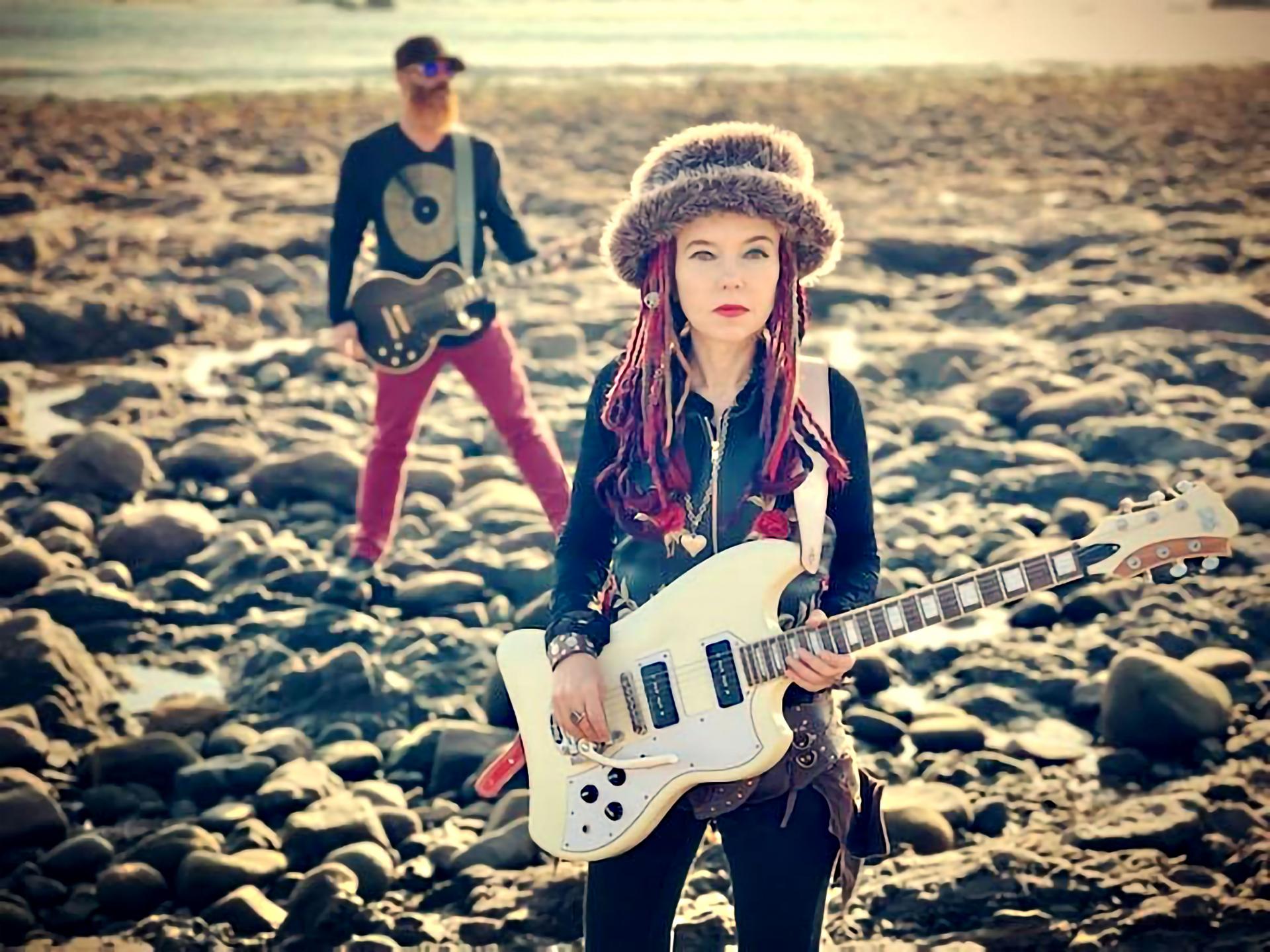 Il se compose de Juliette Tworsey (chant, guitare, clavier) et de Jules Shapiro (guitare, basse, orgue).
Il pratique un rock psychédélique d'influence 70's et cite Led Zeppelin en point de repère.
Firebug, qui tourne au moins depuis quinze ans (on n'a pas réussi à dénicher de biographie détaillée mais on trouve des clips dès 2007) a notamment partagé la scène avec Iggy Pop et The Cult.
Le 18/03/2022 Firebug arrive en France via M&O Music avec :
« No Return »

« No Return » a été enregistré et mixé par Charlie Stavish (Starcrawler, Imagine Dragons) et masterisé par Randy Merrill au Sterling Sound Nashville.
Il s'agit d'un sept pistes d'environ trente-quatres minutes.
Le duo est assisté de Joseph Noval à la basse et de Matt Luchich et Charles Wiley à la batterie.
Le single « No Return » dévoilait préalablement à la sortie de l'album la voix puissante de Juliette Tworsey, parée d'un beau vibrato, capable de descendre mais surtout d'aller chercher ses notes très haut dans des titres qui prennent le temps de s'installer.

Parmi les instruments, l'orgue conforte un univers rock psychédélique 70's au son moderne. Des guitares rugueuses viennent s'accrocher sur des compositions aux orchestrations originales qui prennent leur temps.
Le blues fait son apparition dans une suite piano/orgue (« Moment Of Joy ») qui permet au chant très personnel de se distinguer encore. L'utilisation du clavier est d'un bel effet (« Down ») et la production donne la résonance qui convient.
Led Zeppelin et Ry Cooder (« St Elmo's Fire »), The Black Crowes, et même Vaya Con Dios pour « Down », ou pour le côté western de « Only The Lucky », sont les noms qui nous sont venus à l'esprit à l'écoute d'un opus particulièrement soigné et à l'identité forte. C'est qu'au-delà des genres, « No Return » est d'abord une suite de très bonnes chansons capables de séduire le public le plus large.
La vocaliste est totalement maîtresse de son art, le songwriting est habité, l'interprétation est impeccable, la production à la hauteur. Tout ceci fait de ce « No Return » un album de premier plan et de Firebug un groupe original qu'on recommande avec insistance.
Les Critiques :
On pense aux grands que sont Led Zeppelin ou Janis Joplin. L'état d'esprit est similaire avec quelques années de différence.
Pavillon Webzine
La Tracklist :
No Return - 04:58
Trail That's Never End (Celestial Traveler) - 04:51
Moment Of Joy - 03:56
Change - 04:35
Only The Lucky - 03:56
Down - 06:56
St Elmo's Fire - 05:40
Durée totale : env. 34mn
Le Lien :