Accueil

/

Il était un artwork : NO TERROR IN THE BANG, "Eclosion" (2021)
Il était un artwork : NO TERROR IN THE BANG, "Eclosion" (2021)
Sorti le 05/03/2021, "Eclosion" est le premier opus de No terror in the bang, un groupe qui se décrit comme un cinematic metal band.
Justement nommé, "Eclosion" représente un oeuf bleuté sur fond noir, oeuf duquel semble vouloir émerger un étrange foetus.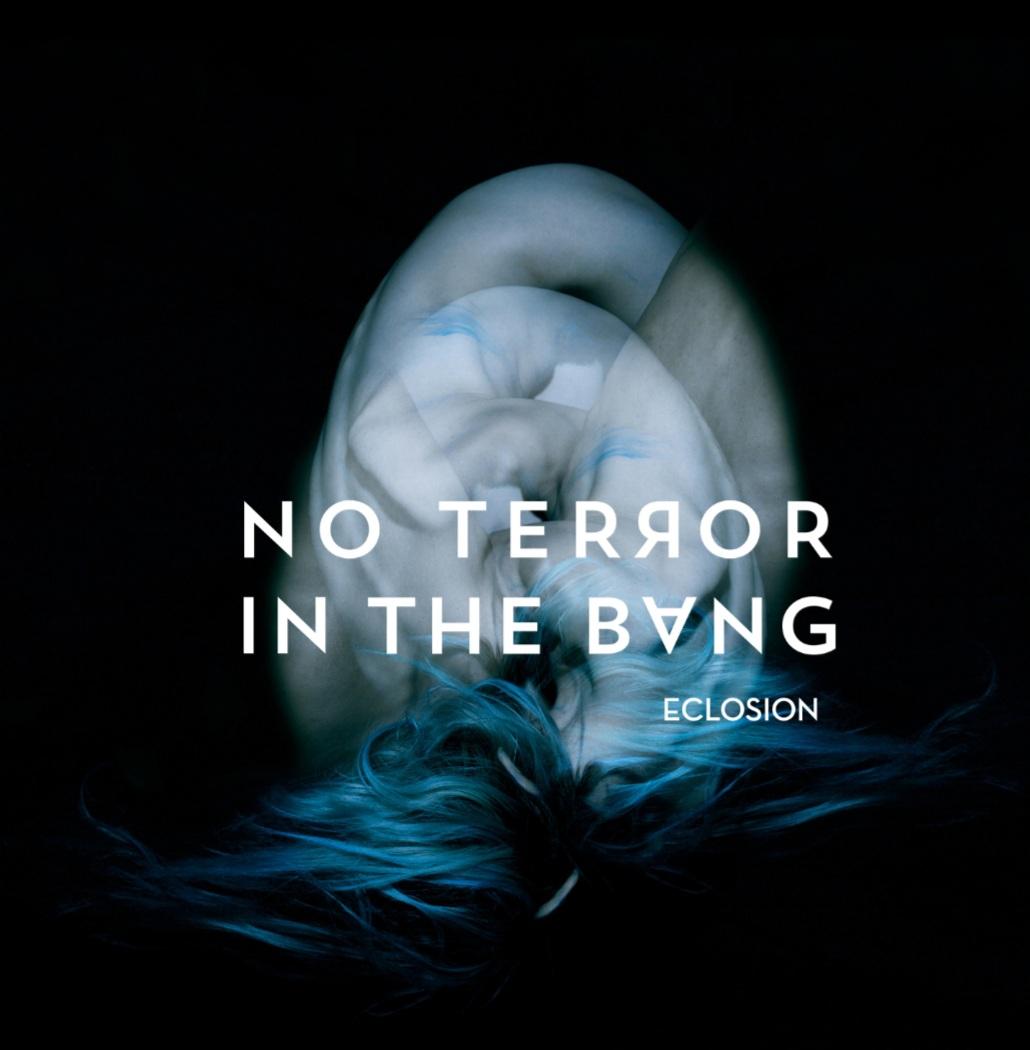 Nous avons demandé à son auteure, la photographe Louise Dumont, ainsi qu'à la formation rouennaise, de présenter ce travail.
---
Alexis Damien (composition, batterie et orchestration de No Terror In The Bang) : La photographie de la pochette a été réalisée par Louise Dumont, une artiste au travail très tourmenté. On peut y voir plein de choses, ne vous gênez surtout pas ! Pour ma part j'y vois une introspection. Un œuf. Un peu de souffrance, et beaucoup de féminité. Cela collait complètement aux textes métaphysiques, froids et tourmentés de Sofia – et bizarrement à la naissance de notre groupe. Les nuances de bleu sont effectivement très belles, non ?
Louise Dumont (auteure de l'artwork) : C'est un autoportrait - pratique que j'exerce depuis une dizaine d'années - ou plutôt un autoportraits qui date de 2016 (?), quand ma chevelure était longue et bleutée, avec mon ami de l'époque. Nos corps, lui assez squelettique et mordoré, le mien plus en rondeur et blanc, s'entremêlent à la prise de vue, la fusion de nos enveloppes charnelles / âmes (?) est accentuée encore en post-production pour tendre à une image plus abstraite. Avec l'idée de l'œuf, symbole de vie, et par la forme ovale qui suggère l'infini, et la symbolique de la couleur bleue avec l'immortalité, je pense que c'est l'une de mes images qui touche plus au « spirituel/absolu/sublime/éthéré » que corporel. Je suis ravie qu'elle fasse la pochette de No Terror in the bang, car la musique n'est-elle pas le domaine le plus immatériel et universel ?
Même si en travaillant celle-ci je n'avais pas d'inspirations précises, je me nourris beaucoup d'images au quotidien de multiples artistes, morts ou contemporains, reconnus ou plus confidentiels. Francis Bacon, Berlinde de Bruyckere et Antoine d'Agata sont des points d'ancrage de mes photographies. Mais en réalité, mes images ne sont pas très intellectualisées. Pour celle-ci par exemple, j'ai cherché, expérimenté et c'est quand ça me « plaît » esthétiquement un minimum que voilà...
C'est la première fois que je travaille avec un groupe (que je n'ai jamais encore rencontré en chair et os d'ailleurs). Mais deux autres images ont fait une pochette virtuelle pour eux : un autoportrait rasé...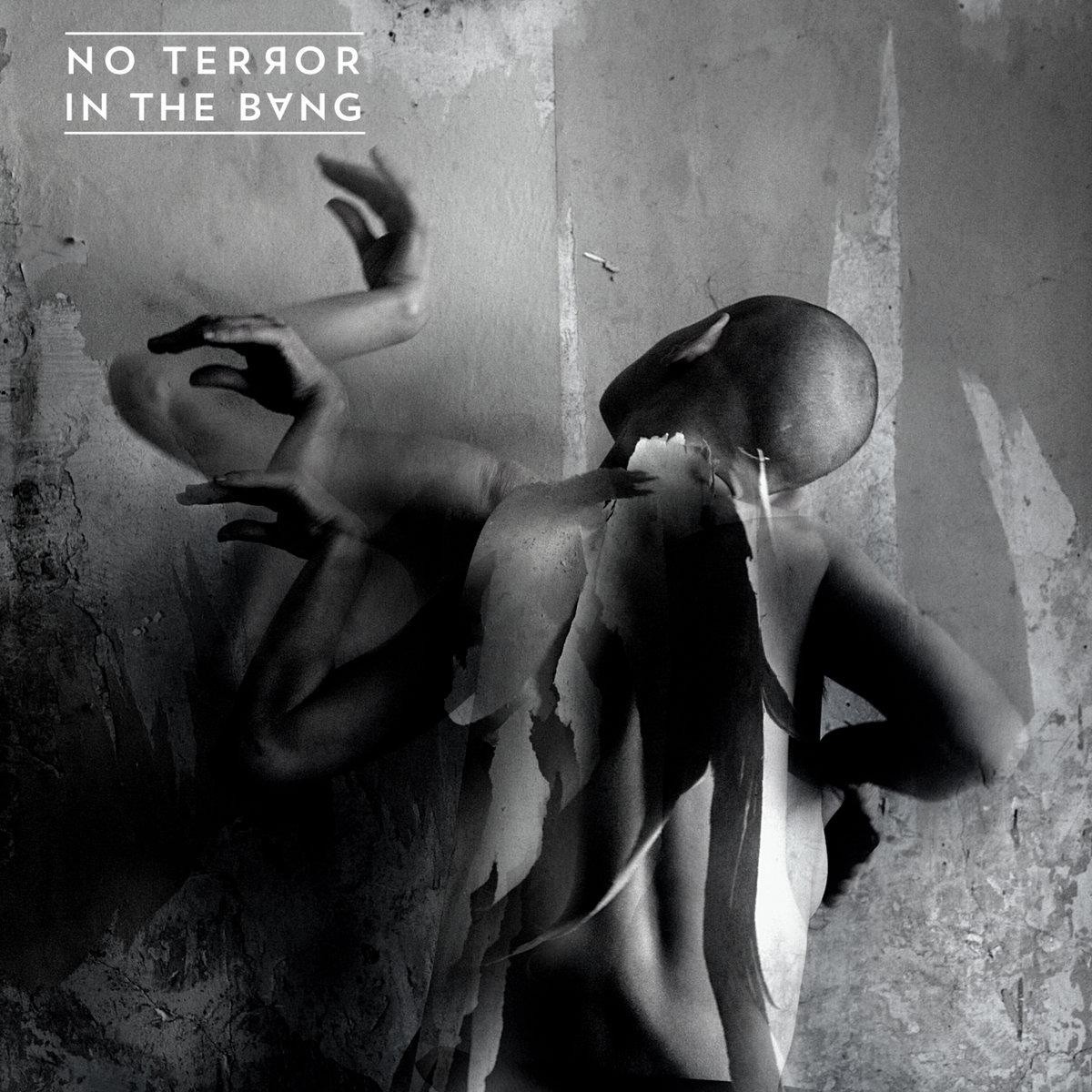 No Terror In The Bang - "Poison" (Single - 2020) - artwork Louise Dumont.
Et une photo issue de ma grande série « D'en bas je m'y courbe ».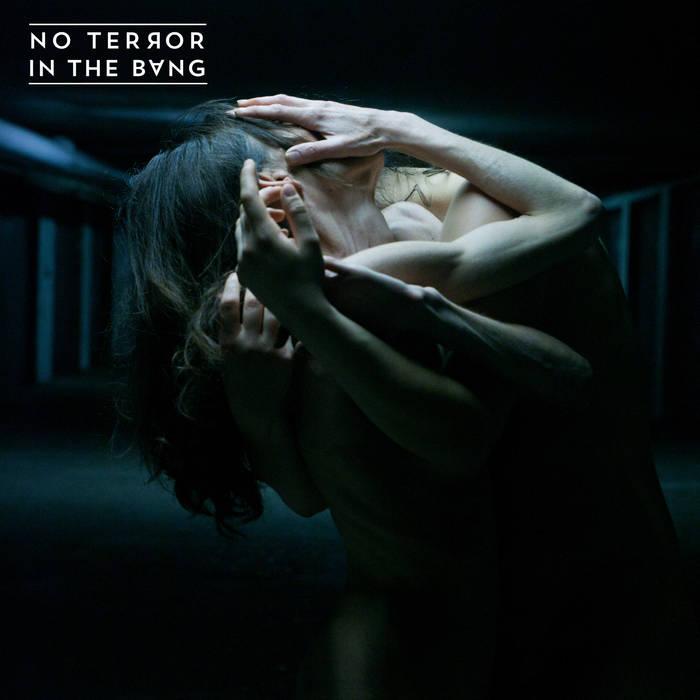 No Terror In The Bang - "Sublimation" (Single - 2019) - artwork signé Louise Dumont.
---
Louise Dumont est artisan laqueur, diplômée de l'École Nationale Supérieure des Arts Appliqués et des Métiers d'Art de Paris. Arrivée dans la capitale à l'âge de dix-sept ans, elle a été modèle, profitant de cette position pour apprendre en autodidacte l'art de la photographie. Spécialiste de l'autoportrait, utilisant sa plastique sous toutes ses formes, elle fait partie du collectif Action hybride qui organise des expositions, des rencontres, des réflexions, des workshops, autour des thématiques du corps et de la condition humaine.
Plus sur Louise Dumont :
https://monamour.photo/den-bas-je-my-courbe-louise-dumont/
https://vuesurlac.wordpress.com/about/de-moi/
No Terror In The Bang est un sextet fondé en 2019 à Rouen. S'inspirant de la musique métal et des bandes originales de films, il a la particularité de compter dans ses rangs une chanteuse issue des milieux jazz/hip-hop. "Eclosion" est son premier album.
Plus sur No Terror In The Bang :
NO TERROR IN THE BANG : Le nouveau Big Bang ? (interview)

---
Liens utiles :