Les bio d'Apo : IN HELL
Chaque semaine Apolline potasse ses bio.
Aujourd'hui elle nous présente un groupe de metal originaire de Lille. Il s'appelle In Hell et il prépare actuellement "Lex Divina Terrores", son deuxième album.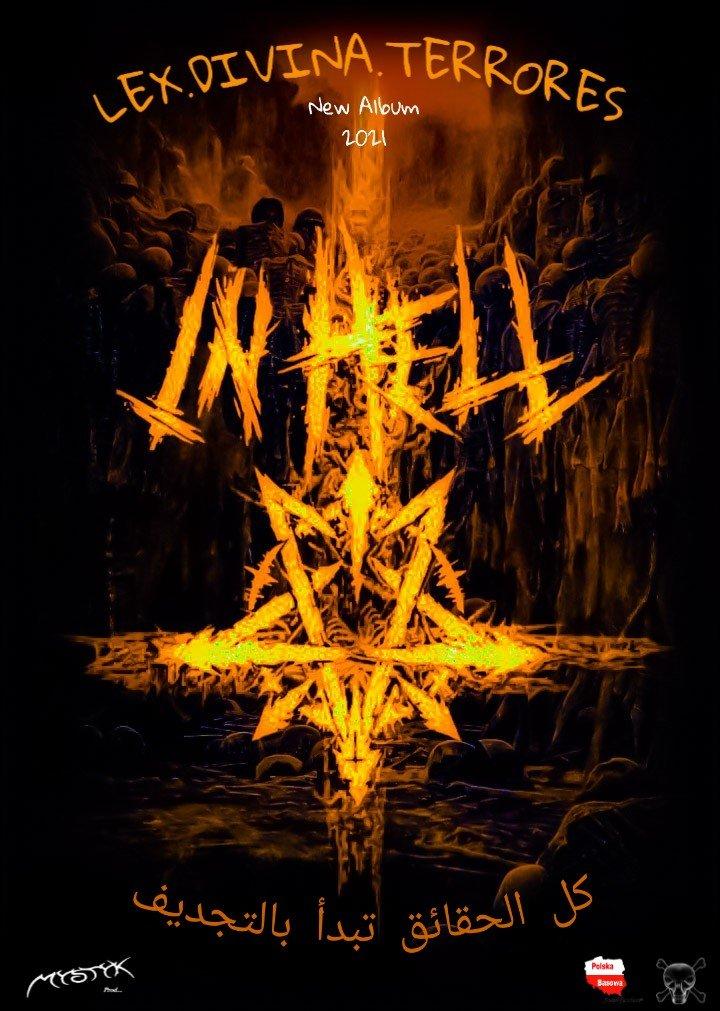 C'est les bio d'Apo...
---
Alors il me faudrait une petite présentation du groupe...
Fab Darkhell : Salut Apolline et merci pour cette intention… Alors In Hell est un groupe de black death metal créé en janvier 2014 par moi-même. Aujourd'hui les membres du groupe sont tous basés dans les hauts de France. Nous disposons d'un Ep "Hostis Ecclesiae", sorti une première fois en janvier 2015 et réédité une seconde fois en novembre 2017, d'un album " Satanica Mundi" sorti le 25/01/2019 chez Mystyk prod et distribué par Season of Mist.
La musique de In Hell est un mélange du black metal nordique aux ambiances plus lourdes et destructrices du death metal américain.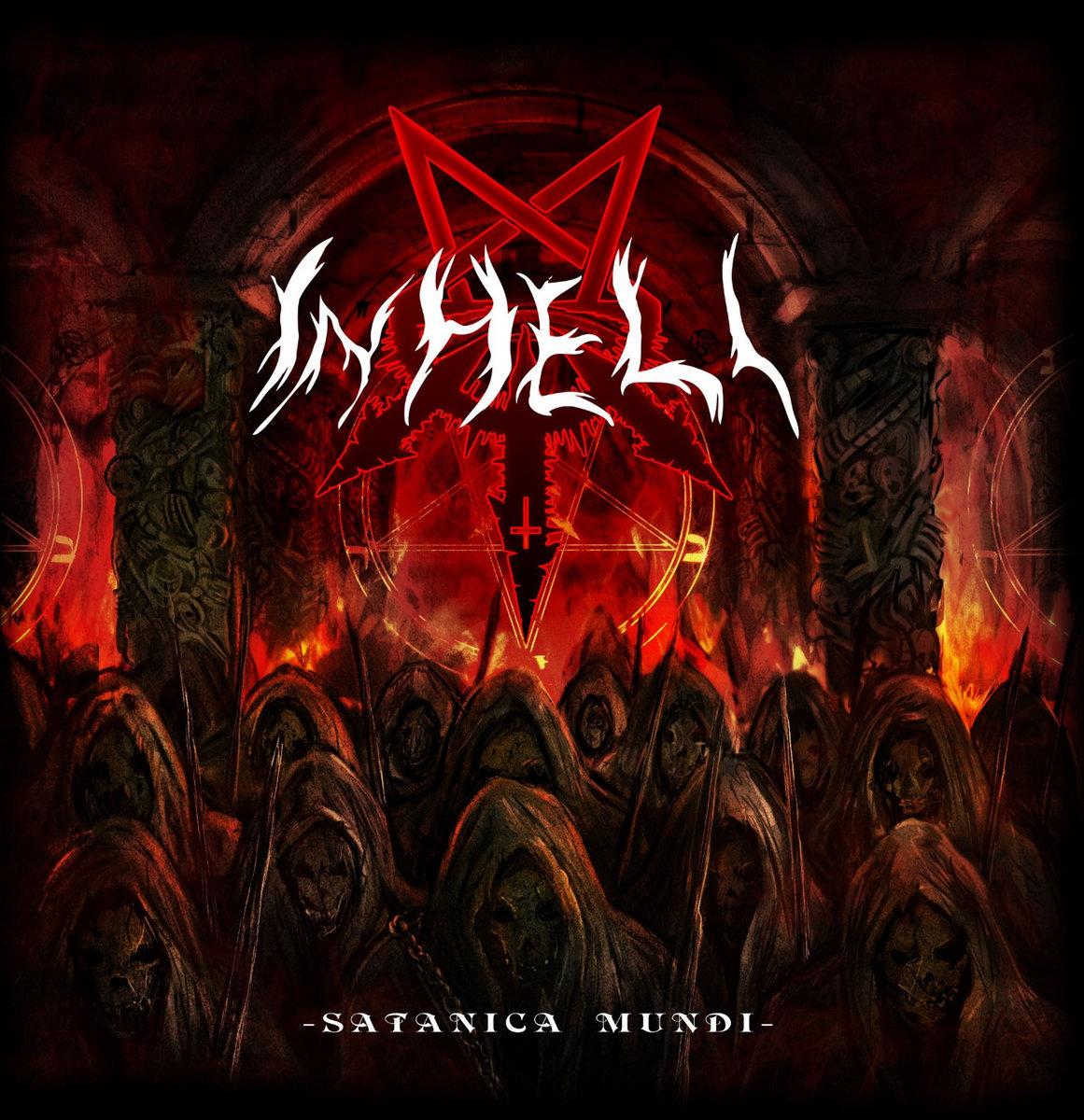 IN HELL, "Satanica Mundi" (2019)

Qu'est-ce qui vous a donné envie de faire de la musique, et pourquoi ce style en particulier ?
Fab Darkhell : Je pense que tous les musiciens s'inspirent des groupes qu'ils écoutent et que l'envie de faire de la musique vient de là, en voulant s'identifier dans un premier temps aux musiciens qu'ils aiment. Pour ma part ce fut James Hetfield de Metallica, et je ne dois pas être le seul…(Rires). Après, les influences évoluent, et on se forge sa propre vision qui nous amène à vouloir évoluer dans un style bien précis. Le black et le death étaient une évidence pour moi, et par déduction pour In Hell.
James Spar : la brutalité de la musique me permet de libérer mon instinct primaire, Voilà pourquoi le metal extrême….

Vos influences et ce qui vous inspire ?
James Spar : La misère du monde, la faiblesse de l'homme, la force de la nature, Le spirituel. L'histoire du monde, la théologie, il y en a plein…
Fab Darkhell : Pour ma part, j'écoute énormément de metal tous styles, essentiellement du metal extrême. Il est vrai mais j'aime à peu près tous les styles, sauf Manowar. (Rires) Depuis un moment j'écoute beaucoup plus de ce qui vient de la scène metal locale et underground que des groupes très connus. J'aime aussi beaucoup le punk, la country rock, le hip hop et Lady Gaga... (Rires) Pour mes influences hors musique, je suis un grand fan des films de Tarantino, des séries Walking Dead, Sons Of Anarchy, qui me font donner peut-être ce côté violent dans mes compo…
Une chose que vous aimez dans le milieu du metal, et une chose qui vous déplaît...
Fab Darkhell : J'aime à peu près tout dans le metal, car la diversité est grande et cette communauté reste fidèle à cette musique et à son identification, ce que l'on ne retrouve pas beaucoup dans une autre musique. Ce que j'aime moins c'est Manowar (Rires).
Une chanson que vous auriez aimé écrire ?
Fab Darkhell : Hou la ! Une, ça va être très compliqué ! Mais si je me restreint au metal, ce qui va être aussi très compliqué, je dirais… "Christian to the lions", de Behemoth. Et pour le fun, "Beat The Bastards", de Exploited.

Si votre groupe était un animal, lequel serait-il et pourquoi ?
Fab Darkhell : Alors, le Ténia, pour sa capacité à s'introduire et grandir en nous en se nourrissant de notre merde, comme le font les religions. In Hell est le Ténia des religions… (Rires)

Votre parfum de pizza préféré ?
Fab Darkhell : Hé hé… Je ne m'attendais pas à cette question, mais allons-y. Celle où il y plein de viande dessus, bœuf, lardons, chorizo, merguez, jambon… Ouais du cochon, plein de cochon, la pizza-cochon, tiens, c'est bien ça ! Avec de la crème fraîche, pas de sauce tomate, (trop Italien)… Avec plein de fromage, dont du maroilles, du bien lourd, du bien gras quoi...
---
Les Liens :
Et voilà pour cette semaine.
Je vous remets comme d'habitude le lien de la playlist :
https://open.spotify.com/playlist/0bTigPgUjUbhoUeCh2Cv77...
Bonne semaine à vous !
Articles similaires
Chaque semaine Apolline fait ses bio. Aujourd'hui elle nous présente un groupe de metal originaire d"Avignon. Il s'appelle CROWLING. Saluuuut ! Au tour de Crowling d'être présenté aujourd'hui ! …
Chaque semaine Apolline nous présente une formation française. Aujourd'hui c'est un groupe de black metal originaire du Nord. Il s'appelle Virgil. C'est une nouvelle bio d'Apo. On est une formation de Modern Bla…