HEAVY
Groupe :
ANIMALIZE

Album : Tapes From The Crypt (EP - 2020)
Genre : Heavy Metal
Origine : Lyon
Le Groupe :
Animalize est une formation de Heavy Metal originaire de Lyon.

Le projet naît vraisemblablement autour de 2013.
A ce jour, Animalize évolue en trio (le groupe avait pensé un temps opérer à deux guitares).

Son line-up est composé de Coyote (basse/chant - ex-Sentinhell), Dante (guitare - ex-Swine Diamond) et Reyvah (batterie - ex-Double Face).
En septembre 2019 Animalize assure la première partie d'Adam Bomb à Lyon (Rock'N'Eat).

En avril 2020 sort son premier EP :
"

TAPES FROM THE CRYPT"
L'Album :
Tapes From The Crypt est un EP cinq titres d'une durée d'environ vingt minutes.

Coyote a signé la musique et les textes des cinq compositions.

Les trois premiers titres sont en Anglais. Les deux derniers en Français.

L'artwork est une photo de Louise Durel - Photographies. Il a pour modèle Chloé An'go. Robin Chave s'est occupé du design.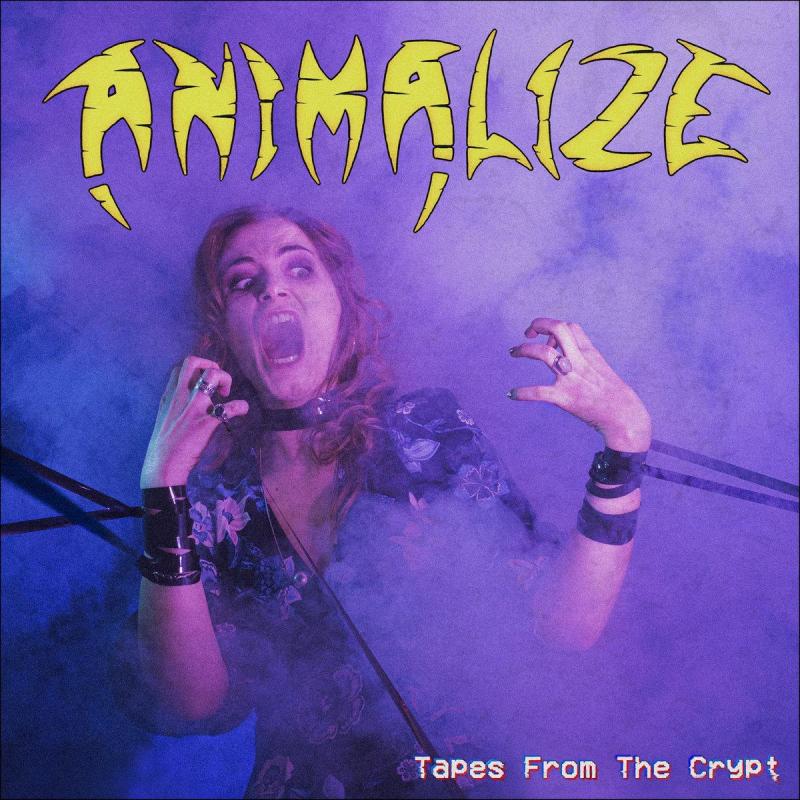 L'EP est sorti en version dématérialisée. Une sortie en format CD est à l'étude car le groupe a privilégié une édition vinyle éditée en trois-cents exemplaires, avec une face A en Anglais et une face B en Français.
Animalize joue beaucoup sur l'imagerie 80's, comme en atteste "L'Aigle de la Route", leur premier clip, filmé en mode "VHS".
La ligne mélodique de L'Aigle Noir, de Barbara, est reprise dans un solo de guitare de la quatrième piste de l'EP, "Sous l'Oeil du Charognard".
Ces données énoncées, voyons maintenant ce qu'en disent...
Une première vraie révélation 2020 pour ce style !


https://www.zone-metal.net/t12590-animalize-tapes-from-the-crypt

Ce groupe va mettre votre nuque à rude épreuve. Comment rester insensible à son Metal et ne pas headbanguer tellement ce qu'il propose est excellent ?

http://france.metal.museum.free.fr/chros/a/animalize_01.htm


Il reste à vous donner...
Notre Avis :
Jouant à fond la grandiloquence du Metal 80's à la manière d'un
The Darkness
en mode Speed-Metal, Animalize frappe un joli coup avec un premier EP totalement réussi. Le chant haut perché s'éclate et prend des risques (Jungle Dance), les rythmiques enfoncent l'accélérateur, et on fête le retour du guitar-hero chez un trio qui n'aime pas jouer en regardant ses chaussures.
On ne peut que se réjouir de la naissance vinylique de ce jeune groupe débridé qui conjugue talent et toupet : il pourrait éclairer de sa fraîcheur nos prochaines années. Animalize n'a peur de rien, il lâche les chevaux, il a le talent pour les monter. A découvrir et à suivre de près.
Les Liens Utiles :