FOLK
Groupe : SomElse
Album : « Flowers For My Return » (EP - 15/07/2021)
Genre : Folk-rock, pop
Origine : Bordeaux
On aime : le songwriting, la diversité.
Par Ahasverus
SomElse (pour « being someone else ») est un projet initié par Frédéric Nathan, chanteur, guitariste, compositeur et arrangeur.
Il est entouré du violoncelliste Matthieu Flores, du guitariste et co-auteur William Urbain et du batteur Florent Da Ros.
Le 15/07/2021 SomElse présente son premier EP,
« Flowers For My Return »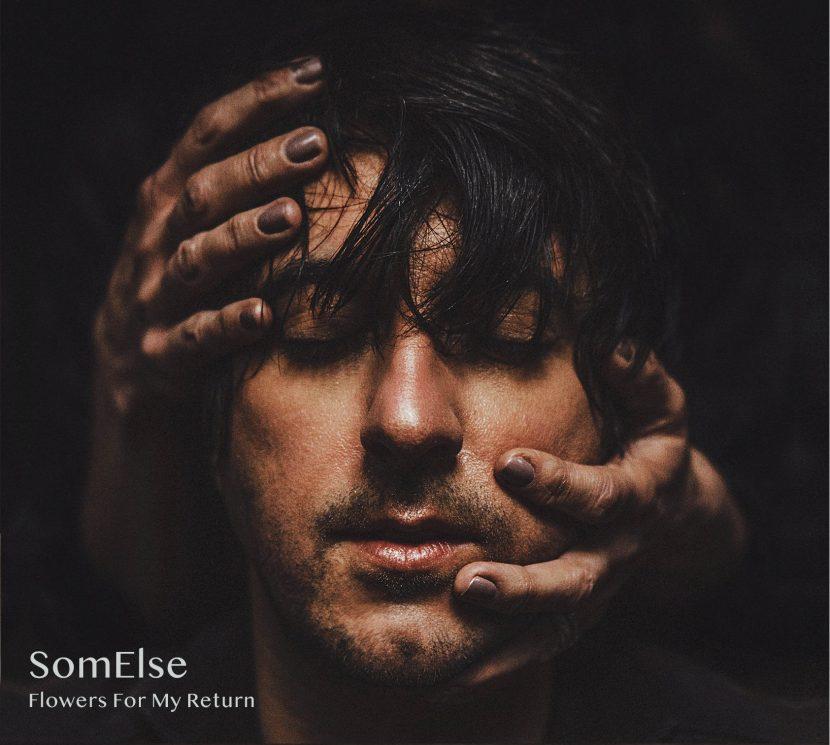 SomElse, « Flowers For My Return » (EP - 2021)
« Flowers For My Return » est un cinq pistes d'environ vingt minutes.
Certains de ses titres (« Long Way Home » qui ouvre l'album, et « Waiting II » qui lui succède) auraient pu figurer au répertoire du groupe de synthpop norvégien A-Ha. La voix de Frédéric Nathan n'est peut-être pas étrangère à l'affaire car son chant dans les hauts n'est pas sans rappeler celui de Morten Harket. Jugez-en :

Le nom de Paul Simon peut également surgir à l'écoute de certains passages de « Final Test », en troisième piste de l'EP, avec ses choeurs très efficaces en soutien.

En dernière référence, je citerai The Beatles, pour « A Love That Never Ends », une ballade folk judicieusement guidée par le violoncelle.
SomElse réussit parfaitement le mélange des genres jusqu'à en faire quelque chose de personnel, un très agréable bouquet aux couleurs folk/indie-pop.
Cette sortie nous fait découvrir un jeune groupe incontestablement doué et déjà prêt, l'une des belles révélations folk de l'année dont l'EP mérite de rejoindre les Fish and Scale et autres Théo Charaf que l'amateur de folk éclairé vous êtes n'a pas manqué de remarquer ces derniers temps.
Les Liens :
Groupe : Théo Charaf
Album : « Théo Charaf » (22/01/2021 - Wita Records)
Genre : Folk Rock / Blues
Origine : Lyon
On aime : la voix, le style dépouillé
Par Ahasverus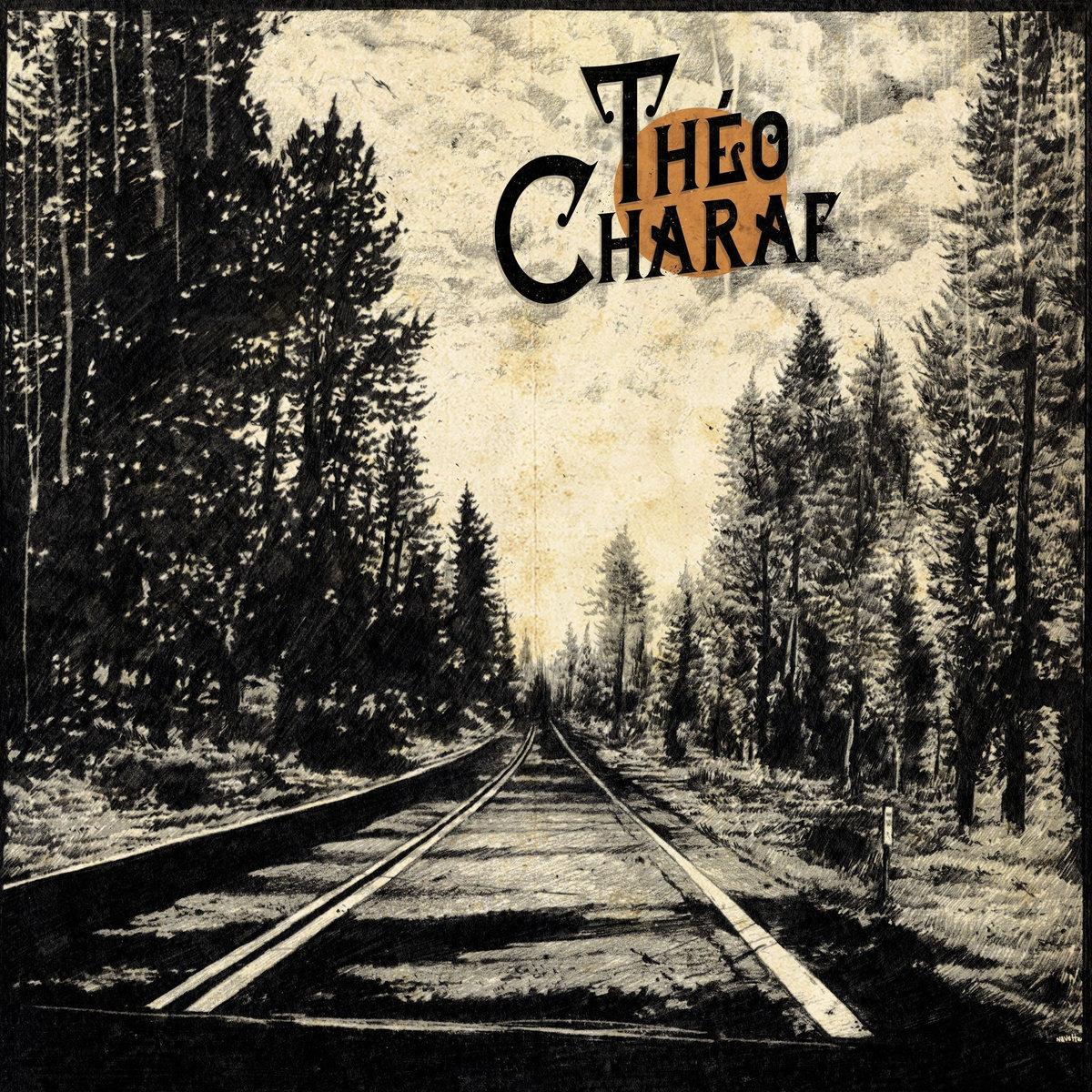 THEO CHARAF, « Théo Charaf » (2021)
Sorti en janvier 2021, « Théo Charaf » est un dix pistes d'environ trente-cinq minutes.
Il s'agit du premier album solo de Théo Charaf, musicien issu de la scène punk.
C'est pourtant clairement par le folk que ce Lyonnais se fait remarquer par les médias, et c'est à l'illustrateur Jean-Luc Navette qu'il le doit, ainsi qu'il l'explique à Can You Hear :
« Nous avons eu un projet de groupe avec un membre du Peuple de l'Herbe et un autre de Beaten Brats mais il est tombé à l'eau, puis nous avons commencé à parler de musique folk et je lui ai montré ce que je faisais. Finalement il m'a encouragé à faire de la musique folk seul. C'est lui qui a tout lancé. Il m'a enregistré, il m'a donné confiance en moi. »
(retrouvez l'interview complète sur https://canyouhear.fr/rencontre-avec-theo-charaf/)
Jean-Luc Navette réalisera donc la pochette de cet opus, qui alterne reprises (Bob Dylan, Skip James, Townes Van Zandt) et compositions originales, celles-ci ne laissant pas leur part aux premières.
Folk, rock, blues (« Devil Got My Woman »? « Hard Time Killing Floor »), Théo Charaf nous emmène au fin fond des Etats-Unis avec un style très épuré - on pourrait entendre les éperons rouler - et une grâce certaine. Ce dépouillement met sa voix en évidence, à la manière d'un Johnny Cash, dont il peut être proche dans les basses.
Théo Charaf n'a que vingt-sept ans et incontestablement un talent qui nous renvoie aux meilleurs songwriters américains, Cash, Dylan ou Cohen. Un boulevard s'ouvre devant lui.
L'album est disponible chez Wita Records. Il existe en version vinyle.
Les Critiques :
« Théo Charaf, tel un vétéran du blues, incarne à merveille ce qui peut s'apparenter à une musique digne des grands maîtres du genre. »


http://www.loreillealenvers.fr

« Nostalgique, simple, triste et beau.

»


https://www.rollingstone.fr

« Une voix, du style, un univers et surtout beaucoup de talent…

»


https://canyouhear.fr

«

La simplicité est de mise, captant ainsi l'auditeur dès les premières notes.

»


https://www.rockinshake.com

« Théo Charaf ose à peine toucher les cordes de sa guitare : il les respecte, les frôle, les épouse dans des mouvements tendres et rassurants.

»


https://www.punktum.fr
TRACKLISTING
Face A :
1 Vampire
2 Forward
3 Going Down
4 In Vain
5 Devil Got My Woman
Face B :
6 Oh Sister
7 Wander Boy
8 See the Man
9 Waiting Around To Die
10 Hard Time Killing Floor
Les Liens :
Groupe : Fish and Scale
Album : « You Can Call Me Love » (28/05/2021)
Genre : Folk Rock
Origine : Allemagne
On aime : le songwriting, la personnalité.
Par Ahasverus
Le Groupe :
Fish And Scale, de son vrai nom Roland Wälzlein, est un auteur, compositeur, chanteur et musicien allemand.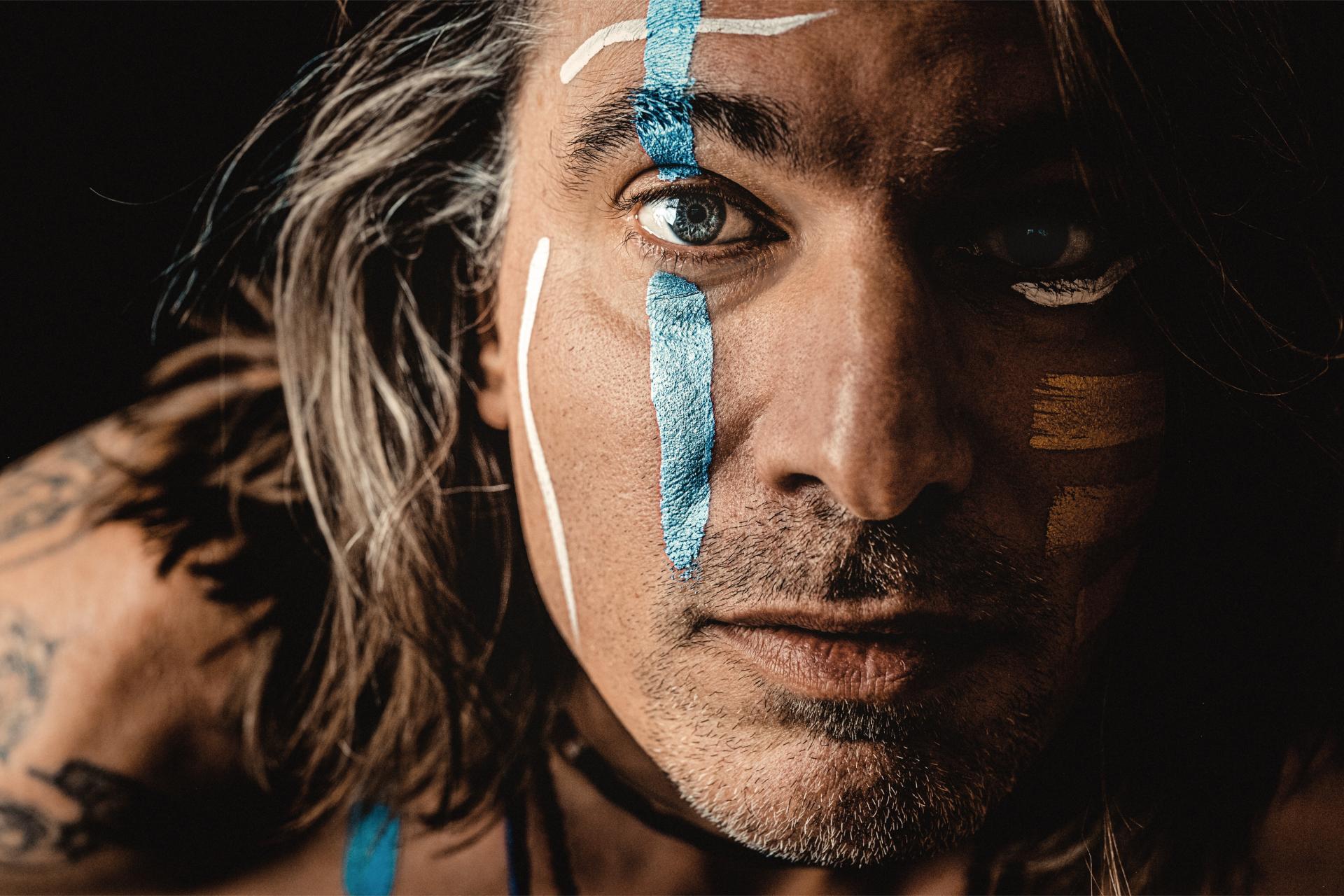 FISH AND SCALE par Jane Jule Simon
A ​​l'âge de six ans, Roland Wälzlein doit subir une grave opération du coeur. Cette expérience de vie et de mort s'ancre en lui, nous dit sa biographie, et se retrouve dans les questions existentielles que posent ses chansons.

Fish And Scale décrit sa musique comme un folk indépendant empreint d'une touche de mysticisme.

En 2019 il publie un cinq titres à la production épurée mais de très bonne facture, « Songs From The Inner Child ».
Fish And Scale a notamment composé la musique du film « Key Lime Voodoo » (2020).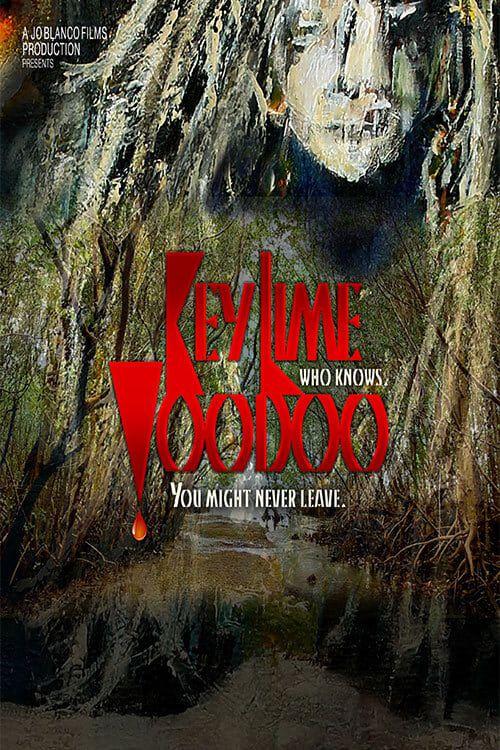 « Key Lime Voodoo » de Jo Blanco (2020)
En 2021 Fish And Scale revient avec un album :
«You Can Call Me Love»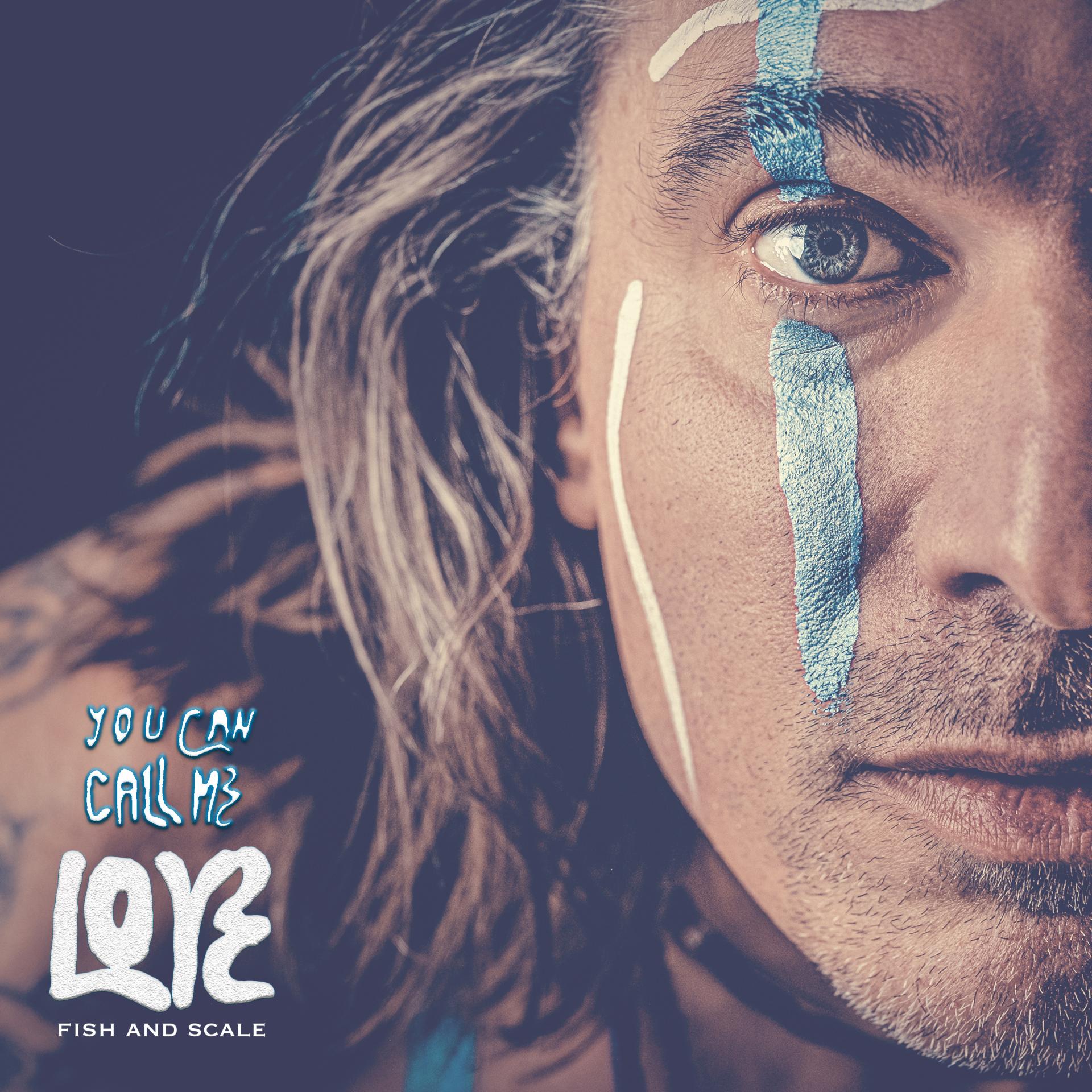 L'Album :
« You Can Call Me Love » est un onze pistes d'environ quarante et une minutes.

Très empreints de spiritualité, les morceaux parlent de la recherche de la vérité, du désir et des conflits intérieurs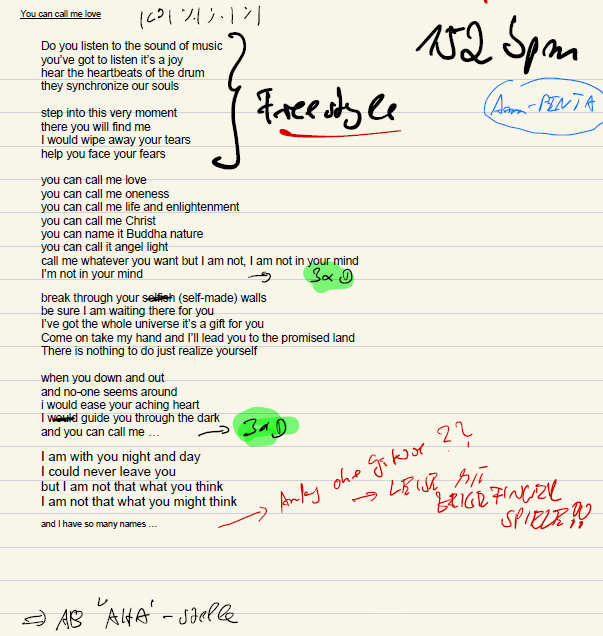 « Je possède tout l'univers, et je t'en fais cadeau. Prends ma main et je te conduirais à la terre promise. Tu n'auras rien à faire, juste à devenir toi-même». Paroles de « You Can Call Me Love ».
A propos du titre « You Can Call Me Love », Fish And Scale explique :


« L'amour, c'est notre essence pure et non dissimulée. Quand nous sommes nus, débarrassés de toute histoire collective, de toutes nos attentes, de notre idée de ce que la vie devrait être et de tous les concepts contenus dans notre esprit, un sens plus profond apparaît que nous pouvons appeler l'AMOUR. Plus nous plongeons dans cette dimension, plus nous ressentons le bonheur, l'amour et la joie de la simplicité. Nous réalisons que nous sommes la vie elle-même. »

« You Can Call Me Love » est le premier clip-single issu de l'album. C'est la chanteuse multi-instrumentiste allemande Julia Fischer (retrouvez-la sur BluesforJules / Julia Jules Fischer) qui donne la réplique à Roland Wälzlein sur ce morceau.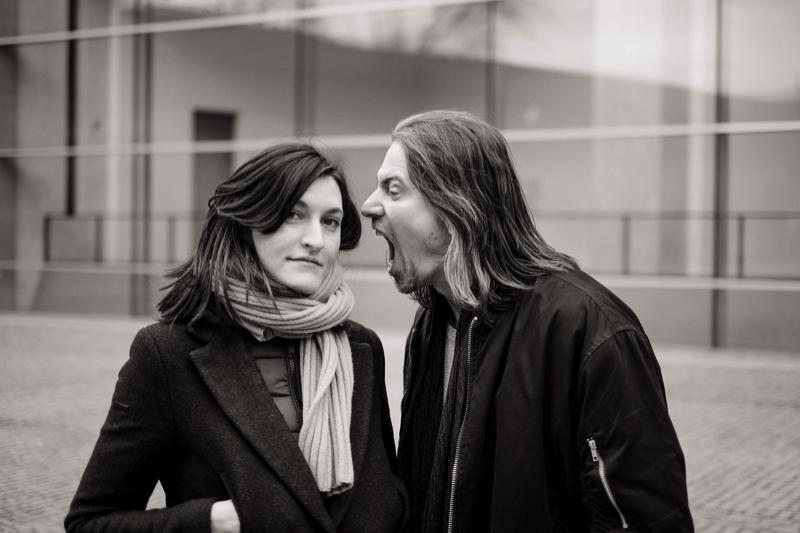 Roland Wälzlein et Julia "Jules" Fischer.
« Unmask Myself » sera le second clip-single de ce nouvel opus.


« La chanson décrit la libération intérieure du rôle socialement et auto-imposé qui masque souvent notre véritable noyau de personnalité. La clé du bonheur réside dans la prise de décision d'une véritable authenticité. C'est seulement quand tous les masques et les fausses identités sont autorisées à tomber qu'une intimité réelle et une proximité interpersonnelle devient possible, et qu'un lâcher-prise profondément épanouissant se produit. C'est ce que ce morceau développe. »
La dernière composition « Rumi Says », déjà enregistrée sous un autre format (une version « Bertram Geck feat. Fish And Scale » existe en ligne) prend ici des allures de ballade celtique. Elle sera reprise en instrumental pour clôturer l'album.
Disponible sur les plateformes d'écoute, l'album « You Can Call Me Love » n'a pas à ce jour fait l'objet d'une sortie commerciale dans son intégralité - seuls quelques titres sont disponibles en téléchargement MP3.
Notre Avis :
Je ne connais pas Romin Katzer mais je le crois un peu sorcier. Début 2021 son clip « You Can Call Me Love » rendait les deux artistes à l'image si plaisants, si beaux, si charismatiques que je tombais sous leur charme au détour d'un réseau social. Je vous mets d'ailleurs au défi de ne pas être ensorcelé à votre tour... Cela me semble tout simplement irréalisable. A moins d'être aveugle et sourd !

Ainsi tombais-je en ce premier semestre 2021 dans la béatitude de Fish And Scale.
Fin mai mon coup de coeur était confirmé par la sortie de l'album. Fish And Scale y alterne les morceaux passionnés et les pièces plus intimistes et nostalgiques. L'interprétation est toujours très expressive. Piano, orgue Hammond, choeurs ou chant féminins soutiennent agréablement la voix masculine. Les titres sont interprétés avec la plus grande conviction - Roland Wälzlein aurait pu se satisfaire d'être un grand interpète. Tout contribue à faire de « You Can Call Me Love » un album particulièrement agréable, qui nous renvoie aux meilleurs songwriters du folk rock américain, Bob Dylan en tête.
Digression dans notre fanzine de rock dur, Fish And Scale est un profil « larger than life » sur lequel nous souhaitions attirer particulièrement votre attention. Un artiste et un album de folk-rock qui ont su toucher notre âme de fan. Laissez le réveiller la votre !
---
Artistes invités :
Julia "Jules" Fischer : chant, claviers, vibraphone
Ferdinand Roscher : contrebasse
Flo Horn : basse
Jakob Giese : guitare électrique
Les Liens :