Le nouvel album des thrashers canadiens de Hyperia sortira en mars 2022. Il succèdera à l'EP « Fish Creek Frenzy » et à l'album « Insanitorium » (2020) et s'intitulera « Silhouettes of Horror ».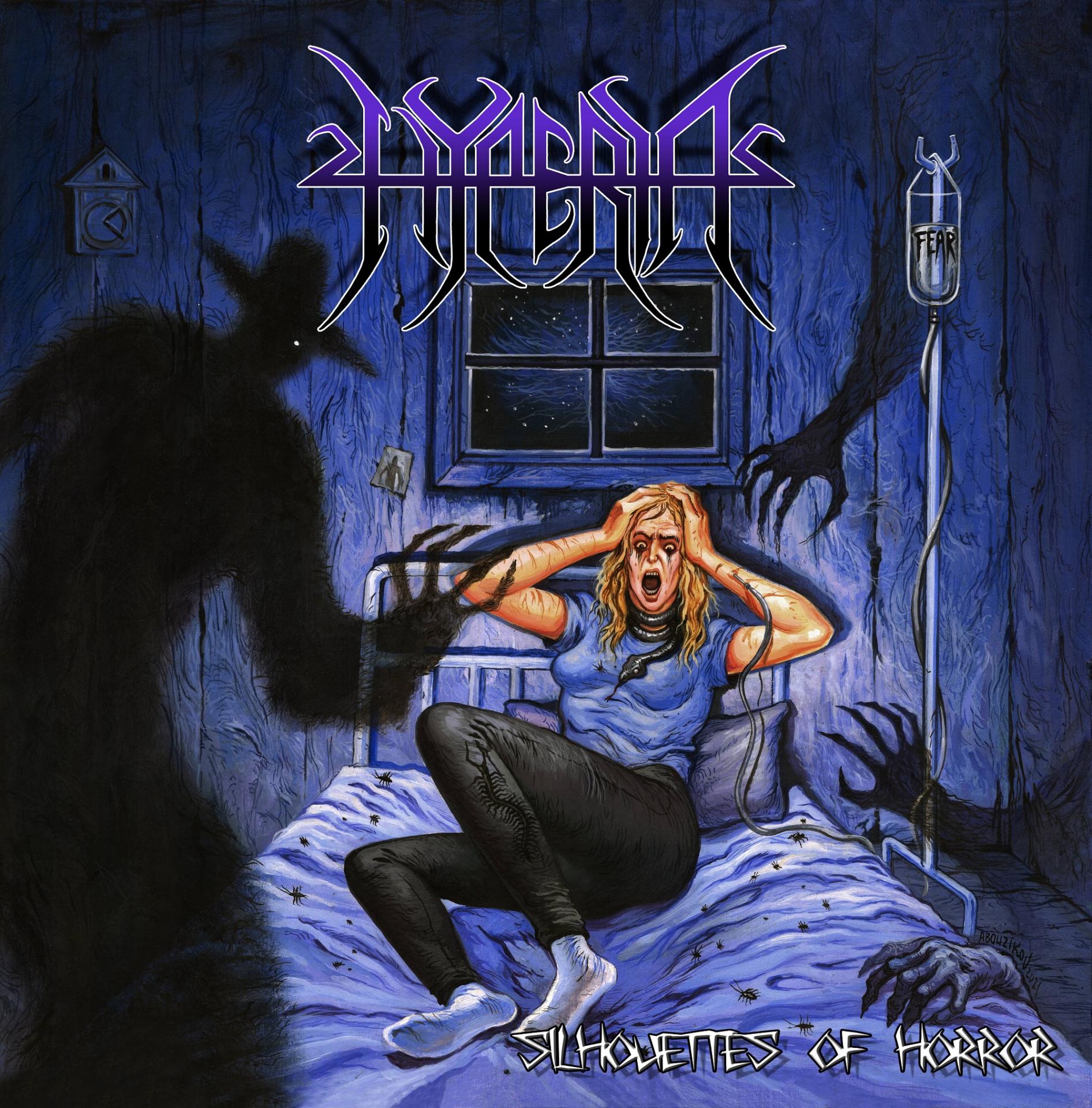 Artwork : Andrei Bouzikov
Ce nouvel album a été produit et mixé par Colin Ryley, lead guitariste du groupe, tandis que Mika Jussila a réalisé le mastering aux studios Finnvox (Children of Bodom, Nightwish, Battle Beast) de Helsinki, en Finlande .
« Nous pensons que nous avons peaufiné notre son et que nous nous sommes évertués à créer ce que nous croyons être une vision nouvellement raffinée. Ce disque a poussé tout le groupe dans ses retranchements, et la composition, la performance et la valeur de la production sont un énorme pas en avant. Nous pensons que les fans apprécieront encore plus ce nouvel opus que notre premier album », estime Collin Ryley.
Cet opus comprendra une reprise de « Gimme Gimme Gimme », standard du groupe Abba.
Hyperia lève un coin du voile avec « Operation Midnight », un premier single-clip.
« Operation Midnight est une chanson que nous voulions rapide, et percutante tout au long. Elle est accompagnée d'un clip vidéo tourné par City Zero Films à quelques heures au nord-est de Vancouver, dans une zone forestière isolée. C'est une bonne chanson pour donner le rythme de l'album, lyriquement et musicalement. Les paroles se concentrent sur des hallucinations et des terreurs cauchemardesques et sur la présence de silhouettes noires à capuchon à côté de votre lit. Il y a des parties mélodiques et heavy qui mettent en valeur la diversité de notre nouvel album » commente le groupe.
« Silhouettes of Horror » peut être précommandé ici : Hyperiametal.bandcamp.com
Il sera disponible le 18/03/2022.
Photographie : Visions in Pixels by Derek Carr
Line-up :
L-R - David Kupisz : Guitare rythmique
Colin Ryley : Guitare lead
Marlee Ryley : Chant
Scott Degruyter : Basse
Track Listing :
1. Hypnagogia 4:17
2. Intoxication Therapy 4:38
3. Experiment 77 4:28
4. Severed 4:20
5. Prisoner Of The Mind 4:18
6. Terror Serum 4:51
7. Whitecoat 3:31
8. Silhouettes of Horror 3:54
9. Operation Midnight 4:22
10. Pleonexia 6:59
11. Gimme Gimme Gimme (ABBA Cover) 4:29
Durée totale : 50:13