Groupe : TDW
Album : « Fountains » (26/11/21 - Layered Reality Productions)
Genre : Métal Progressif
Origine : Pays-Bas
On aime : les choeurs
Par Aahsverus
Tom De Wit, alias TDW, musicien de metal progressif hollandais, présentait en 2020 son septième album, The Days The Clock Stopped ».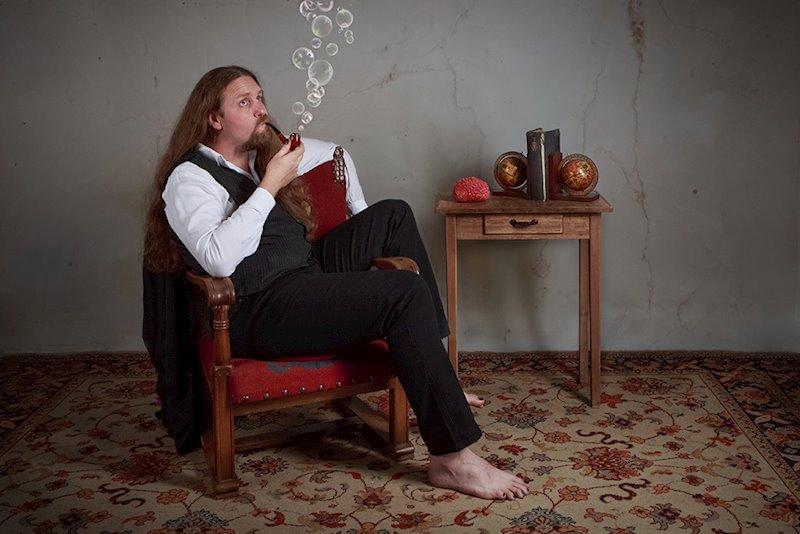 A cette occasion, il profitait du crowdfunding pour impliquer ses fans dans le processus créatif de l'opus suivant en leur proposant de lui suggérer des idées de chansons.
C'est ainsi qu'arrive en cette fin d'année 2021 le huitième album de TDW :
« Fountains »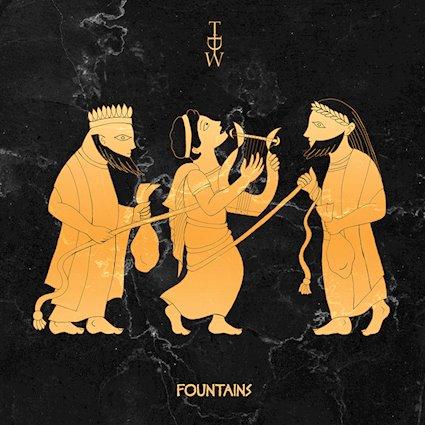 Ainsi, six des dix titres présentés sur « Fountains » ont été composés/écrits sur la base de suggestions amenées par la fanbase de l'artiste en amont de l'écriture de l'album.
TDW a confié aux fans l'initiative des sujets et de l'idée de base sur lesquels il a bâti postérieurement six des chansons . À celles-ci s'ajoutent quatre morceaux écrits par Tom De Wit pour parachever « Fountains » et lui donner du liant.
Tom De Wit explique :
« Cet album possède quelques thèmes qui forment son cadre. Nous avons traversé l'essoreuse en tant que créateurs et humanité en général, j'ai donc fait des chansons sur la nécessité de garder espoir même lorsque la vie vous malmène, de comprendre la valeur réelle de l'art plutôt que de regarder aveuglément les chiffres des ventes et le marketing. Ma vie a été une croisade constante contre l'art creux à but uniquement lucratif. L'objectif le plus élevé pour moi est de faire quelque chose qui appelle une vraie réponse. Les gens sont souvent distraits par le côté commercial des choses, mais en fin de compte, c'est notre fontaine créative qui nous permet de continuer. Oui, vous devez prendre votre carrière au sérieux, oui, vous devez penser à ces choses, mais pour moi, la musique et l'aventure créative passent TOUJOURS en premier. »
Un album avec une déclaration d'intention claire, qui fait la part belle à ses co-créateurs.
Le temps nous dira comment « Fountains » sera reçu mais, pour son géniteur, il est certain qu'il restera une grande expérience (ré)créative qui a fait déborder la fontaine des idées.
Côté musique, ses dix pistes de métal progressif se distinguent spécialement par un travail remarquable des chœurs, ces voix à l'unisson particulièrement bien dirigées qui donnent beaucoup de relief aux compositions (« Hope Song I », « Gratitude Song »).

L'utilisation de la flûte retient également l'attention (« Hunters Eyes ») au milieu de riffs graves et accrocheurs (« Anthracite »).
Si l'album part d'une structure classique, il sait aussi intègrer des éléments qui surprendront l'auditoire (« Graveyard Boogie ») et propose de beaux featurings avec d'excellentes propositions au synthé (« Another Choice Another Universe ») comme à la guitare. Le tout concourt à un album de métal foisonnant et de haute tenue qui reste accessible et qui saura intéresser le public prog' dans sa grande majorité.
« Fountains » sera disponible le 26/11/2021 chez Layered Reality Productions.
Line-up :
Tom de Wit - Chant, guitare, synthé
Rich Gray – Basse, choeurs (ANNIHILATOR/AEON ZEN)
Fabio Alessandrini – Batterie (ANNIHILATOR)
Liens :