Par Dam'Aël
Entre metal progressif et rock alternatif des années 90, la vision atypique des Marseillais de SUNBEAM OVERDRIVE.

Formé en 2019, SUNBEAM OVERDRIVE sort un premier EP la même année et participe à l'Euroblast Festival en compagnie des formations Car Bomb, Vola et Sleep Token. Actuellement constitué du guitariste et chanteur Tom Abrigan, de Karim Arnaout au chant principal, de Laurent Duclouet à la batterie et du bassiste Bruno Morgana, et après signature avec le label toulonnais •• Tentacles Industries •• qui assure aussi leur management, la formation est à l'aube de nous proposer son tout premier album DIAMA prévu pour le 12 mai prochain. Cet opus se présentera en version numérique mais aussi en version CD digisleeve et free goodies uniquement à 1000 exemplaires. D'ailleurs pour les précommandes, le lien est ici : https://tentaclesindustries.bigcartel.com/artist/sunbeam-overdrive
Un premier single "Out Of Plato's Cave" avait été illustré par une Lyrics video réalisée par Florent Molinier - Graphic and Motion Design le 15 mars dernier.
Le groupe s'expliquait sur ce titre :"Ce premier single est un titre très énergique aux accents djent et progressifs pour évoquer l'allégorie de la Caverne de Platon, décrivant à quel point il est difficile de détourner le regard des illusions qui nourrissent facilement notre esprit, de tenir bon quand tout le monde autour de soi pense que l'on est perdu, de chercher la lumière, l'élévation et la vérité, en ayant la force de garder les yeux et l'âme ouverts quand elle vous frappe."
Ce 12 avril, SUNBEAM OVERDRIVE nous fait une seconde proposition avec "Crimson Stains" et les arguments suivants :"Le départ de ce nouveau single est plutôt rock n' roll, rappelant les premiers albums de Soundgarden ou Pearl Jam, mais avec un riffing orienté metal / prog. Le texte de "Crimson Stains" est basé sur certains témoignages et évoque la charge mentale, le fardeau et les agressions physiques auxquelles les femmes sont confrontées... En essayant d'imaginer comment vivre avec un tel désavantage dans un monde patriarcal."
Quant à l'album lui-même, que peut-on en dire avec les quelques informations obtenues? Qu'il ne s'agit pas véritablement d'un album concept mais qu'un fil conducteur est bien présent et met la lumière sur le sujet traité dans DIAMA : un voyage, une aventure qui font prendre de l'altitude, sans doute sur les problématiques qui nous occupent voire préoccupent, dans une atmosphère d'énergie sans restriction aucune. Diama propose dix titres auquel vient s'ajouter " Fainted Core (Bonus Track - Live Acoustic)" issu de l'EP éponyme acoustique de 2019.
Diama
01. Ascending
02. Diama
03. Slave To The Void
04. Crimson Stains
05. Diamond Shape
06. Junction: Buhl's Eye
07. Deaf And Blind
08. Shen
09. Out Of Plato's Cave
10. Hard Sun
11. Fainted Core (Bonus Track - Live Acoustic)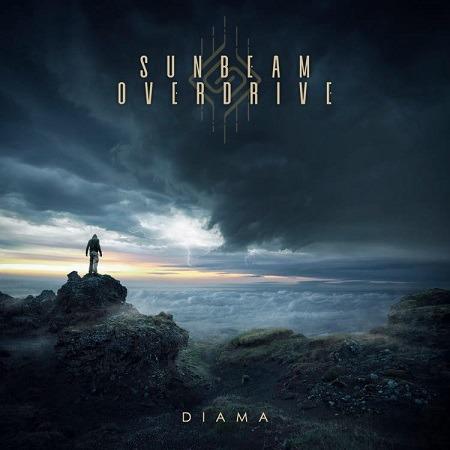 Cet opus a été enregistré et mixé par Tom Abrigan. Le mastering a lui été confié à Brett Caldas-Lima au Tower Studio (Devin Townsend Project, Megadeth, Cynic, Pain of Salvation, etc.) et l'artwork a été confié à Christophe Dessaigne (Midnight Digital). La promotion est assurée par http://Agence Singularités
Les liens :
https://www.facebook.com/Sunbeamoverdrive
https://www.facebook.com/tentaclesindustries
contact@agencesingularites.fr