Le groupe de métal progressif Seventh Station, qui compte dans ses rangs le guitariste Dmitri Alperovich, le claviériste Eren Başbuğ (principalement connu pour son travail avec Jordan Rudess et Dream Theater) ainsi que le chanteur Davidavi 'Vidi' Dolev (Subterranean Masquerade), sortira « Heal the Unhealed », son deuxième album, à l'horizon 2022.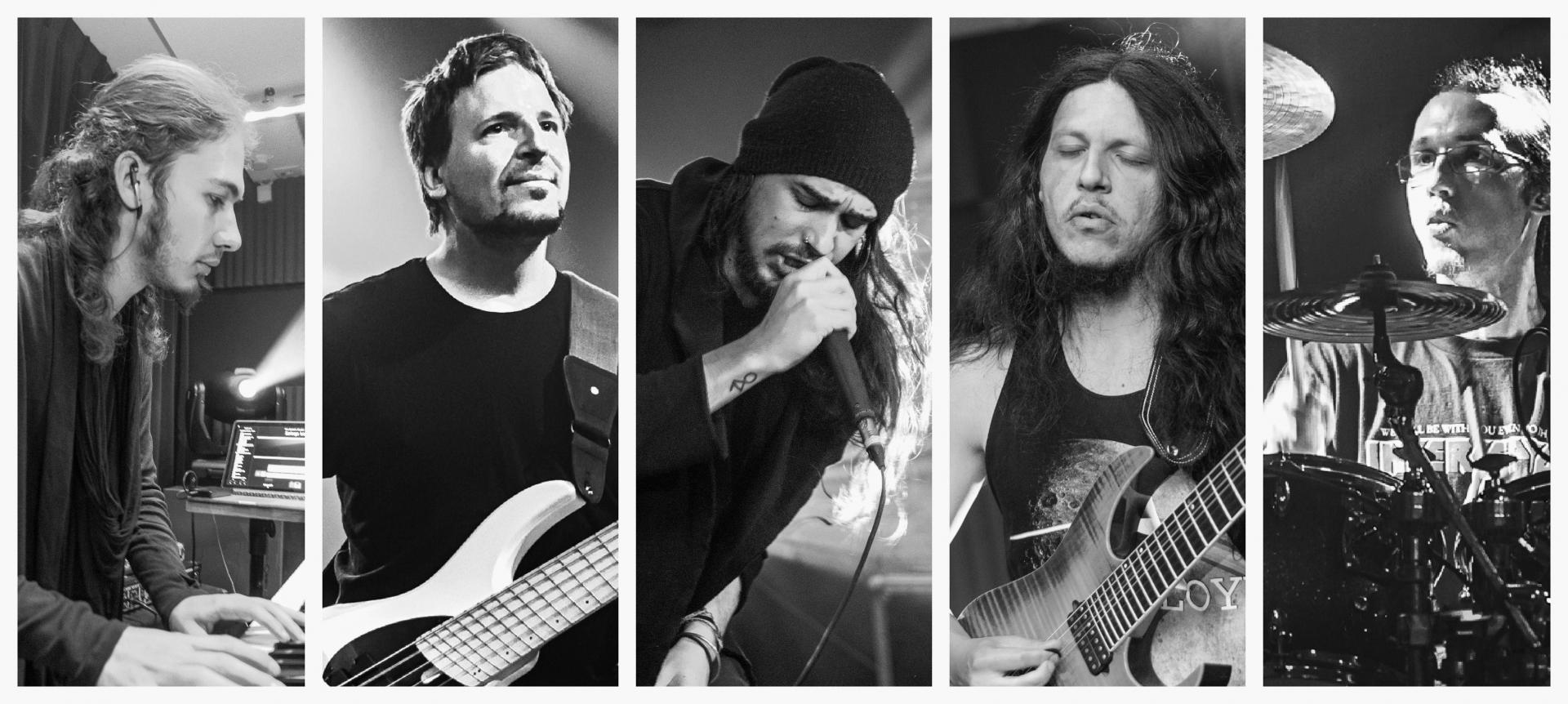 L-R: Eren Basbug, Jure Lopatic, Davidavi Dolev, Dmitri Alperovich, Grega Plamberger
---
Cet opus s'inspire des événements du XXe siècle, et principalement de la Seconde Guerre mondiale et de l'Union soviétique vues dans les yeux d'Alperovich, né à Minsk, en Biélorussie, immigré en Israël et qui a finalement trouvé son chemin vers la Slovénie. L'album est une épopée surréaliste d'une heure, exploitant les capacités virtuoses du groupe pour exprimer des situations kafkaïennes, juxtaposant les désordres de la dictature aux troubles de la personnalité d'un artiste.
Pour le représenter, le groupe a choisi pour premier single le titre « All Hail the Moustache ». Le single dépeint la mégalomanie d'un tyran, un trip de puissance qui devient incontrôlable, un volcan actif aspirant à une sorte d'immortalité, échappant à tout contrôle sous des vagues de paranoïa. Ironiquement, en même temps, cela pourrait aussi représenter l'esprit de certains artistes.
Seventh Station a choisi la Moustache comme symbole d'une force toujours croissante de dirigeants sombres dans l'histoire récente, et bien que les tyrans actuels soient rasés, nous savons tous ce qui se passe sous leur peau.
Le groupe explique :
« Nous avons décidé qu'à la lumière des événements actuels en Europe, ce serait le bon moment pour sortir cette pièce. All Hail the Moustache parle de dictature, de folie et de guerre. Il s'agit aussi du pouvoir d'un tyran et du pouvoir d'un artiste. Il était logique pour nous de le publier maintenant et nous espérons que cette pièce suscitera des conversations sur les événements horribles auxquels notre monde est actuellement confronté. »
Le guitariste Dmitri Alperovich explique plus en détail le morceau et la vidéo qui l'accompagne :
« À travers la musique intense et la vidéo choquante, nous appelons les gens à se respecter et à dire non à toute forme de guerre ou de dictature dans le monde. L'animation a été réalisée par le grand réalisateur finlandais, Mika Tyyska, qui a travaillé sur le clip Octavarium, de Dream Theater, et il a réussi à apporter sa contribution unique à nos idées. L'acteur slovène, Anton Strojin, joue dans la première partie de la vidéo, apportant son jeu coloré au scénario surréaliste. Préparez-vous, c'est étrange. »

« All Hail The Moustache » est le premier single du groupe en cinq ans.
« Heal the Unhealed » a été enregistré en 2020, entre Ljubljana (Slovénie) et Boston (Massachusetts), puis mixé et masterisé par le producteur slovène Matej Gobec (Laibach, Fishbone).
Les Liens :