Intriguant et profondément intime
C'est à minuit, alors que naîssait cette journée du 02/12/2022, que le groupe Scarred a choisi de révéler son nouvel opus via Bandcamp. Il s'appelle :
pAtiEnCe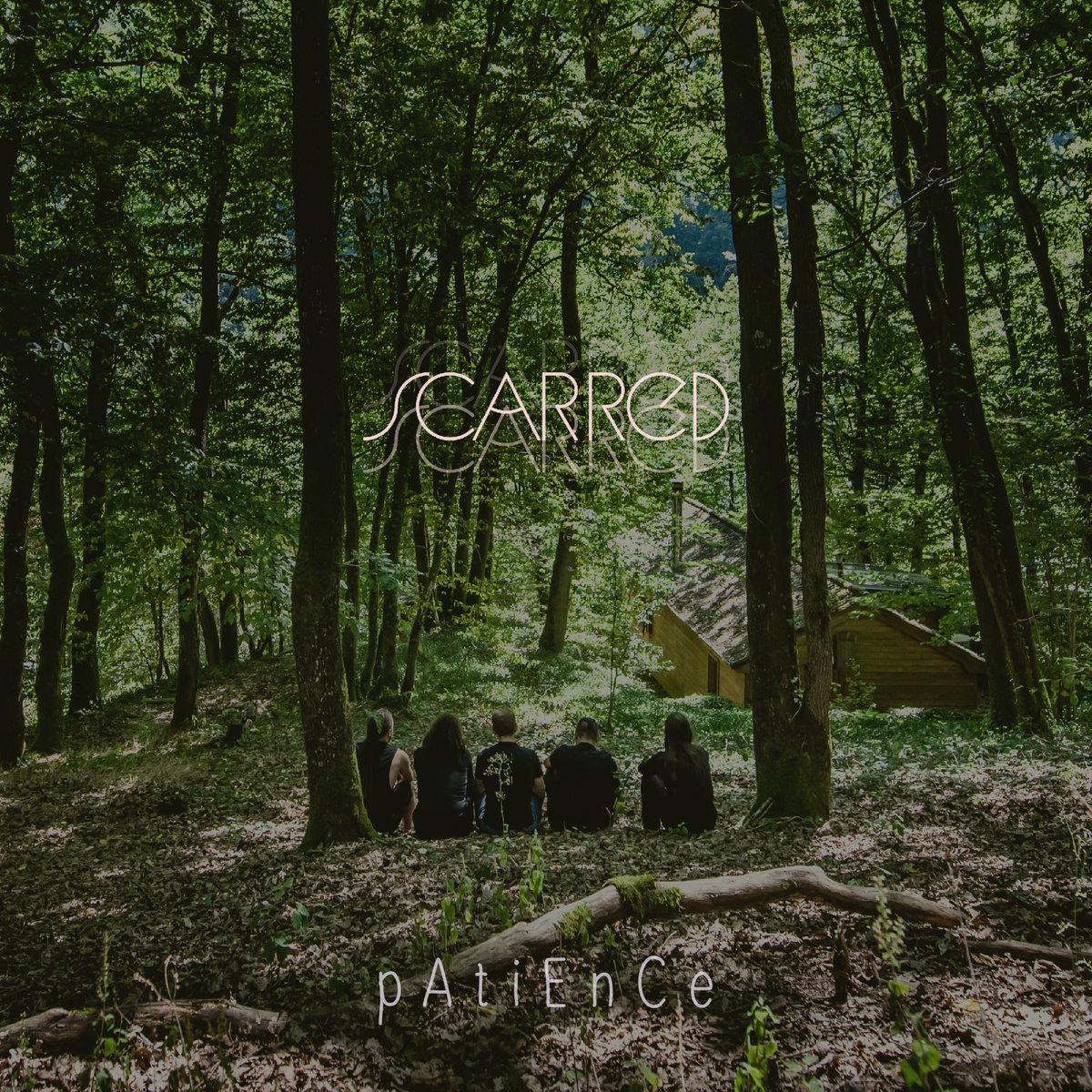 Après l'éponyme « Scarred » (2020) qui voyait les Luxembourgeois essayer de réinventer leur death metal en bousculant leur line-up et en pansant leurs blessures, Scarred poursuit l'introspection avec une galette de quatre titres éloignés de ses bases et très différents du travail livré avec le précédent opus.
C'est qu'il y a changement dans l'intention et dans la méthode de travail.
Explication de texte sur Bandcamp :
« Il y a un peu plus d'un an, Scarred s'est retiré dans une cabane dans les bois pour écrire de la nouvelle musique. Pour notre album éponyme, tout était très calculé, rigoureusement contrôlé et créé avec une obsession maniaque (et mentalement malsaine). Cette fois, nous avons voulu faire le contraire. Nous voulions abandonner le contrôle et voir ce qui se passerait si nous nous isolions du monde extérieur. Il n'y avait pas de riffs, d'idées ou de paroles pré-écrites. Pas de blast-beats, pas de contrebasse. Nous n'avions à notre disposition qu'une variété d'instruments, nos voix et une ouverture d'esprit.
Il est toujours difficile de mettre des mots sur la musique, mais des termes tels que psychédélique, atmosphérique, émotionnel et hypnotique viendraient certainement à l'esprit pour décrire cet EP de quatre chansons appelé pAtiEnCe.
Ce n'est en aucun cas le nouveau son Scarred (ou l'est-il ?), mais plutôt le résultat de laisser la nature, la spontanéité, le sentiment et la musique prendre le dessus. Nous voulions que ce soit aussi brut que possible et que les chansons soient ce qu'elles voulaient être. Nous sommes très surpris du résultat, mais certainement très fiers de la musique que nous avons créée. Nous avons beaucoup apprécié le processus car il nous a fait explorer d'autres facettes de notre créativité. pAtiEnCe vous fera découvrir les hauts et les bas d'une cérémonie d'Ayahuasca à laquelle certains d'entre nous ont peut-être assisté ou non. »
---
Scarred expérimente et ce n'est pas sans beauté (« With All The Love I Withheld »).

Il obtient un EP intriguant et profondément intime, presque tribal et hypnotique (les 10:34 de « pAtiEnCe »), servi par un gros son qu'on doit à Patrick Damiani (Tidalwave Studio) pour le mixage et à Tom Gatti - Producer (Unison Studios) pour le mastering.
C'est audacieux et sincère, on y voit un beau lancer de dés, et on ne peut qu'être admiratif devant la démarche comme devant la méthode de ce groupe qui remet son ouvrage sur le métier à chaque opus.