IN HELL WITH DOPE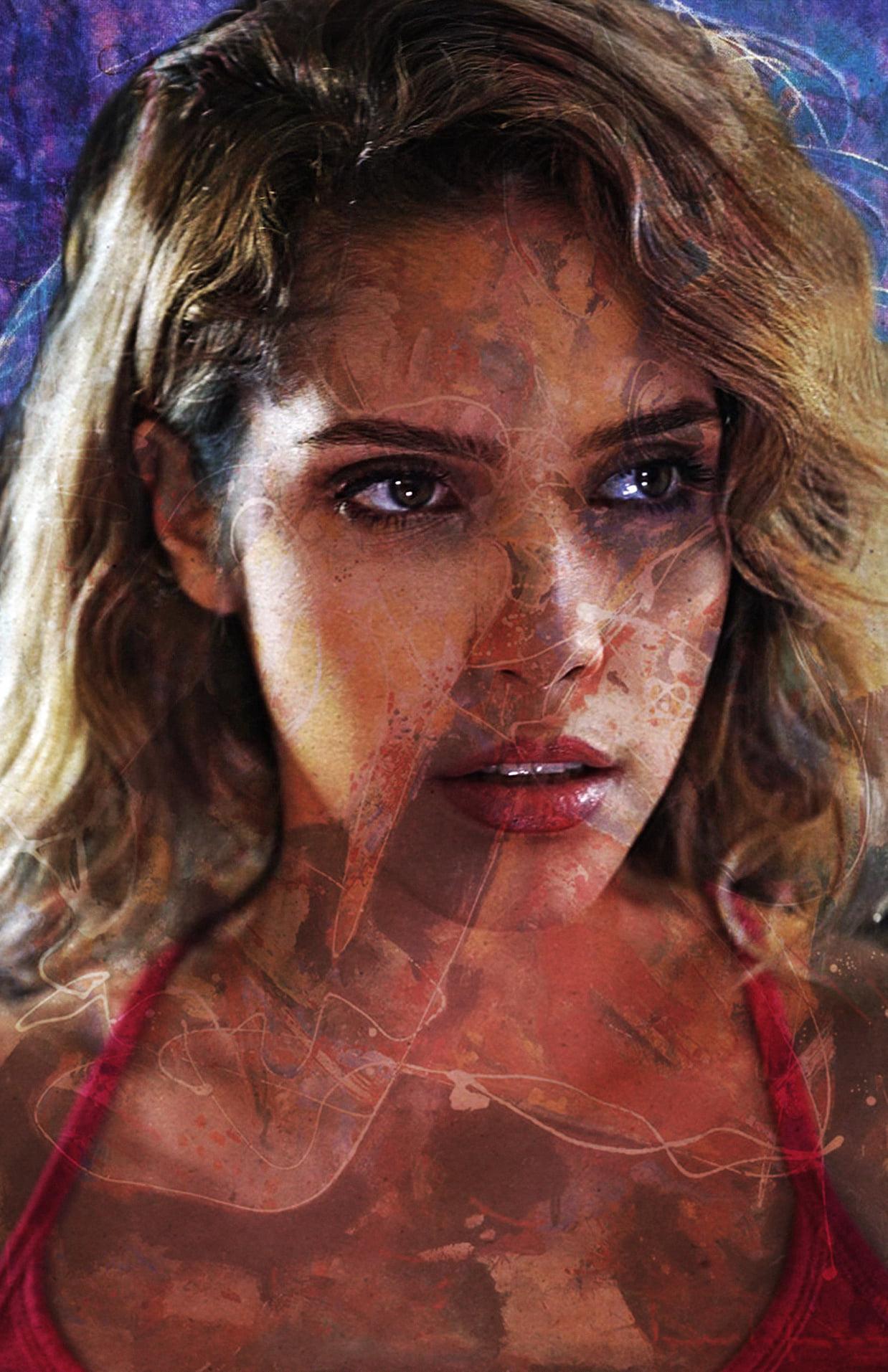 Dope Mushroomera par Nicholas Marakas
Dope Mushroomera, fondatrice/guitariste/chanteuse du groupe de punk-rock québecois Bad Skin sera à l'affiche d'un court-métrage intitulé "Succubus". Elle y tiendra le rôle de Lilith, une "séductrice qui entraînera Martin dans les profondeurs de l'enfer".
Bad Skin, quatuor féminin de Montréal, s'était notamment illustré en 2017 avec l'album "Pussy Power" et le clip "All The Drugs".
---
CHAOS HEIDI - REPORT DE L'EP
Chaos Heidi (ex-Asylum Pyre, Funny Ugly Cute Karma) a annoncé le 08/01/2021 le report de la sortie de son EP solo initialement prévu début 2021.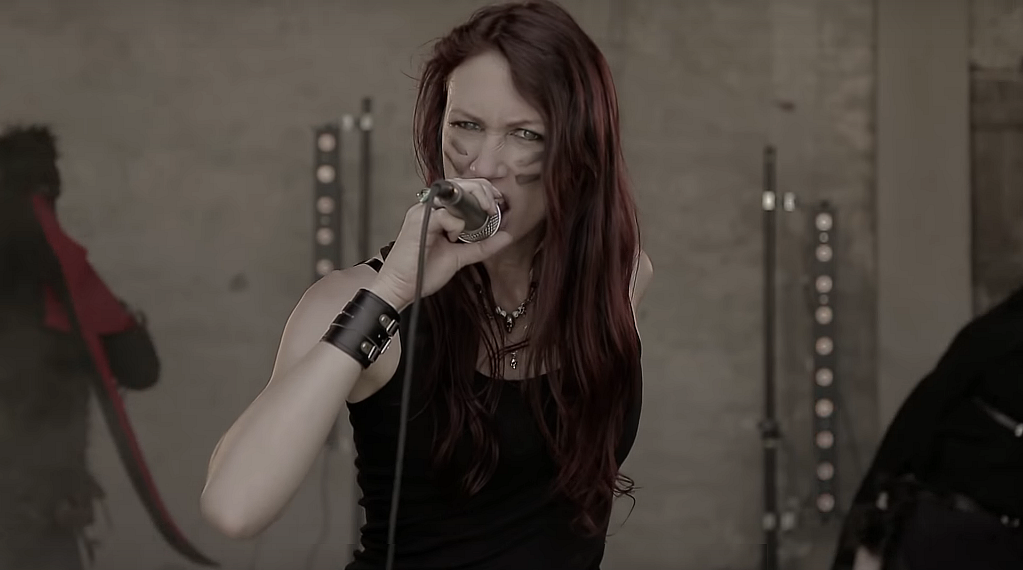 Précisant qu'elle souhaitait proposer "le meilleur EP possible", elle ajoute : "Le travail artistique en coulisses est fait de hauts et de bas, de grandes avancées puis de frustrations, ce n'est pas tous les jours facile, mais ça reste fascinant."
La Parisienne, également professeure de chant, qui dispose de larges possibilités vocales, avait présenté en juin 2020 le premier single de ce futur opus, "Nuage de Maux". Il s'agit d'une reprise en mode électro d'un titre qui figurait sur l'EP "Before it was cool" de Funny Ugly Cute Karma.
Vous pouvez supporter Chaos Heidi en likant sa page
https://www.facebook.com/chaosheidisinger/
Ou en contribuant à son patreon :
http://www.patreon.com/chaosheidi
---
CONAN LA BARBARE
Karoline Rose (SUN) est actuellement en répétition.
La reine de la Brutal Pop sera en effet à l'affiche du théâtre des amandiers de Nanterre dans "Conan Le Barbare", une relecture de l'œuvre du romancier Robert E. Howard par le cinéaste Bertrand Mandico.
Exit Schwarzenneger dans cette adaptation très libre - qui fera également l'objet d'un film. Elle s'attache aux pas d'une (!) barbare, plusieurs actrices interprétant Conan à des âges différents.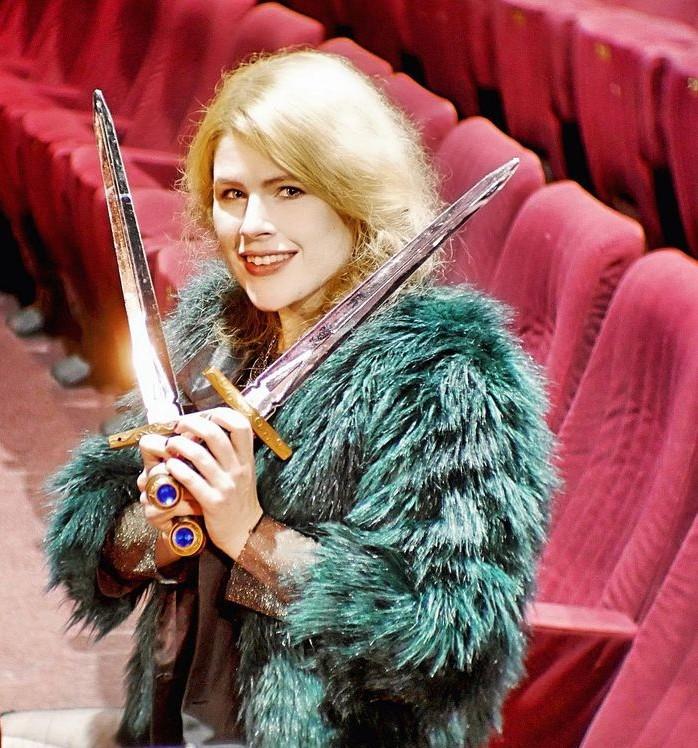 Pour Bertrand Mandico - auteur de l'onirique et thrashy "Les Garçons Sauvages" - "proposer à des femmes des personnages inhabituels, c'est «presque une forme de fétichisme»."
Puisse le fétiche porter bonheur à Karoline, qui mettait également en ligne, en ce mois de janvier, une version acoustique de son titre "I Killed My Man", extrait de l'EP "Brutal Pop".
Le lien du spectacle "Conan", programmé en mars 2021, est ici :
https://nanterre-amandiers.com/.../conan-la-barbare.../
---
CHAOS INTERNATIONAL
Chaos Rising est un projet féminin international à géométrie variable initié par la Française Stéphanie Nolf (Unsafe), chanteuse multi-instrumentiste et compositrice.
Il regroupe des musiciennes originaires de France (on reconnaîtra sur la photo ci-après en bas à gauche Auré du groupe Akiavel), d'Allemagne, du Royaume-Uni, de Suisse, d'Iran, du Mexique, de Suède, du Brésil et d'Australie, mais aussi des techniciennes assurant le graphisme, le montage vidéo, etc.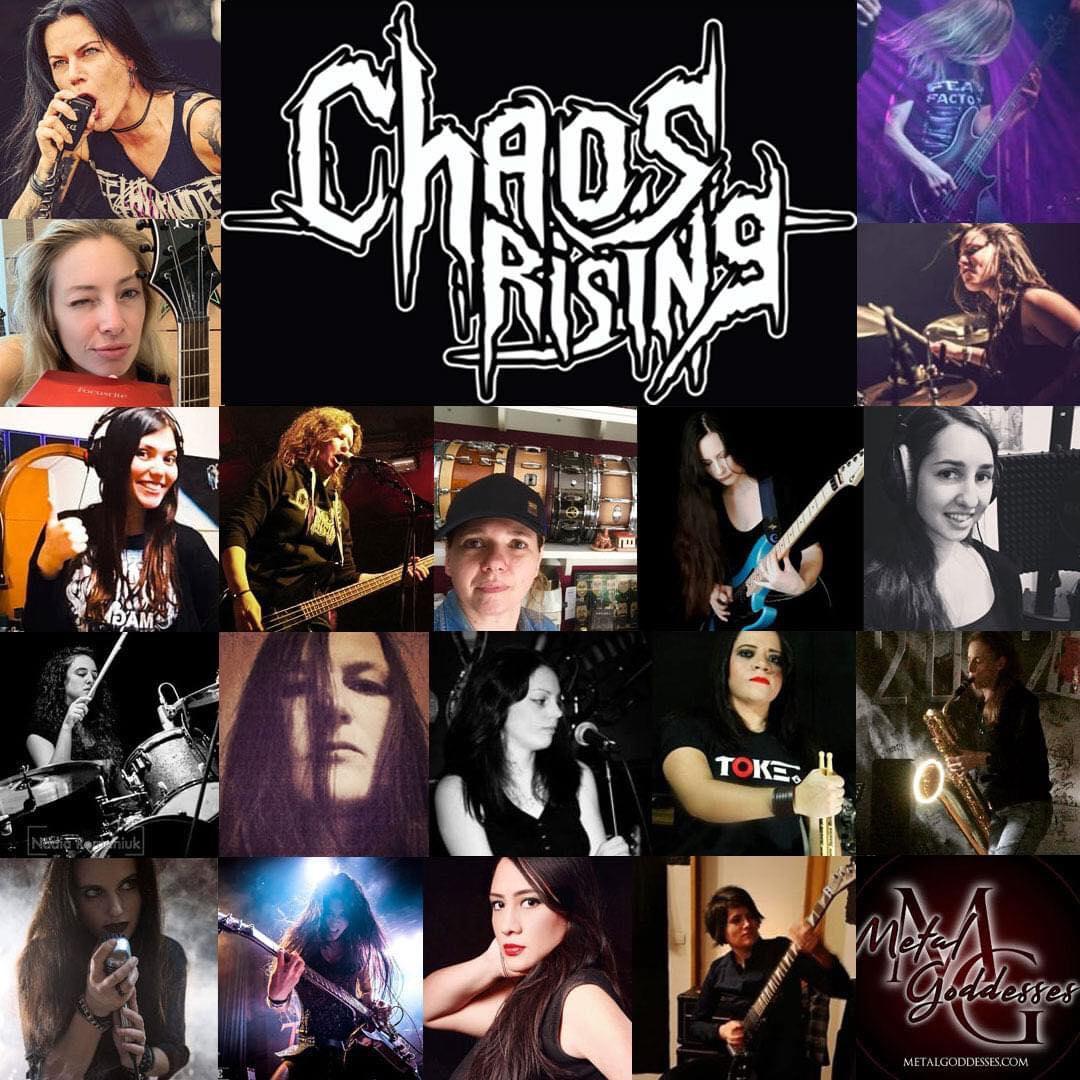 Sortant des singles au rythme d'un morceau par mois, Chaos Rising vient de présenter son huitième jet, intutulé "Lost", avec cette fois Stéphanie à la guitare et à la basse, l'Argentine Nicole Trinchero (Acroma, Scale to Infinity) à la batterie, et l'Allemande Corinna Kurschatke (Bloodfinch) au chant.
Découvrez la discographie de Chaos Rising ici :
https://chaosrising.bandcamp.com/track/lost
---
HELI EXPORT
Le groupe de prog' britannique Midnight Jazz Club a sorti le 08/01/2021 un clip intitulé "Lucid Element" sur lequel Heli Andrea, la chanteuse de Mobius, est au micro.
Héli a aussi composé ses lignes de chant et écrit les paroles du second couplet.
Cette excellente composition, qui démarre presque en lounge, lui permet de donner beaucoup de chaleur dans les médiums et dans les basses.
Alors installez-vous "comfortable", montez le volume, just push play, et vous ne serez pas déçus. Si vous ne connaissez pas encore cette remarquable technicienne qu'est Heli Andrea, c'est une bonne porte d'entrée vers son univers.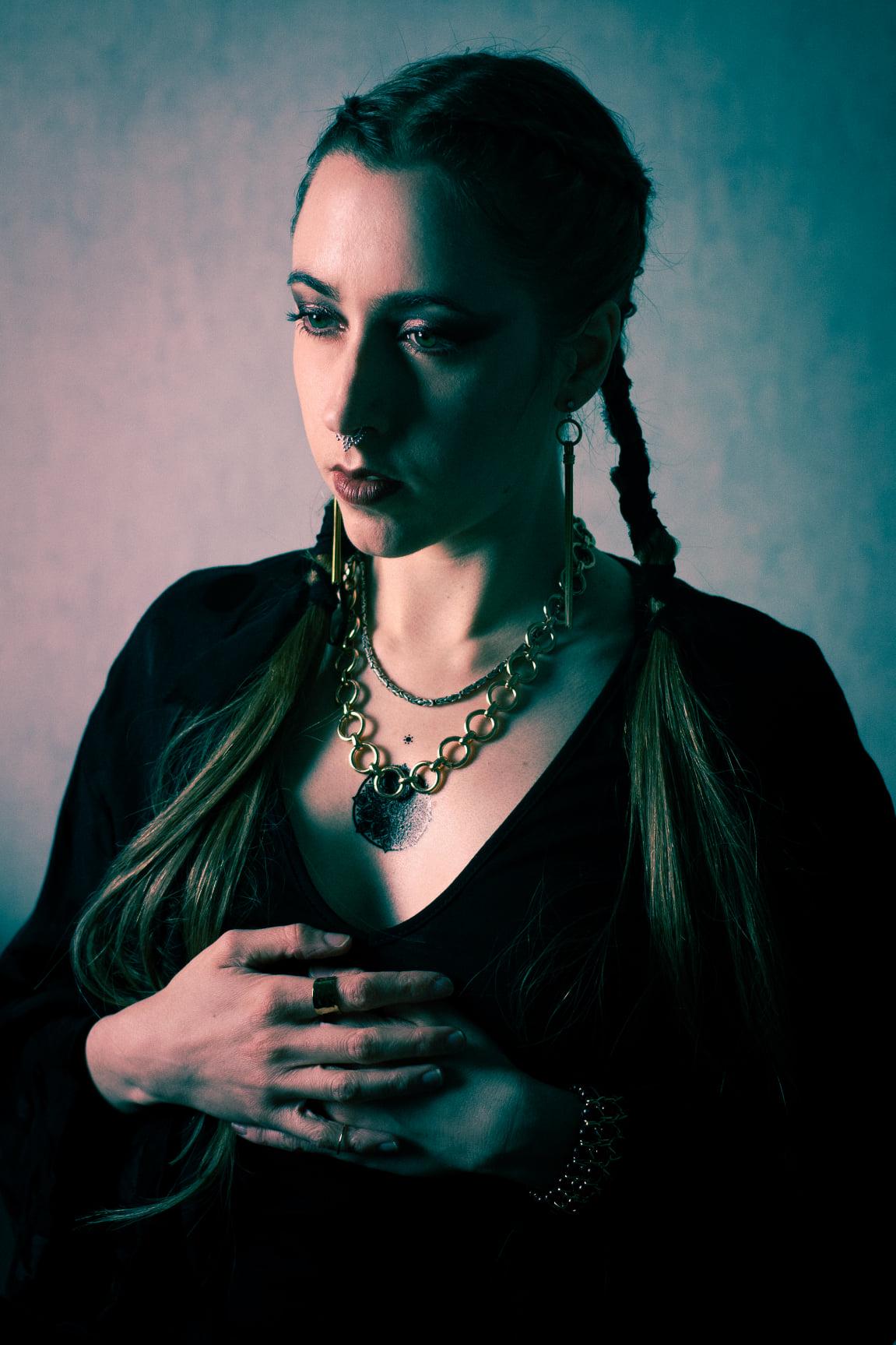 Heli Andrea, autoportrait, (2021).
Le single est disponible sur Bandcamp :
https://midnightjazzclub.bandcamp.com/.../lucid-element...
---
EGERIE STORY
Hikiko Mori, frontwoman du groupe de shock-rock Bad Tripes (qui prépare actuellement son quatrième album), fait la couverture de l'édition française du livre de Rafael Courtoisie "Le Roman du Corps". (aux Editions L'atinoir, spécialisées dans les oeuvres d'Amérique Latine)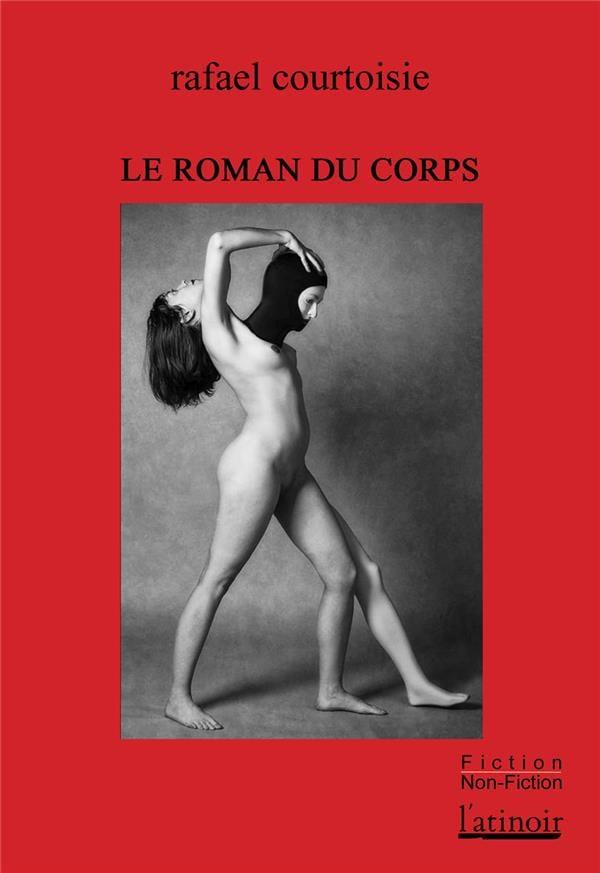 Rafaël Courtoisie est un poète, essayiste et romancier uruguayen. Il a enseigné la littérature latino-américaine en Uruguay, aux Etats-Unis et en Angleterre. Il a reçu un grand nombre de prix et de distinctions dans de nombreux pays, et son œuvre est publiée dans plusieurs langues. (source : http://www.latinoir.fr)
"Hydre moderne" , telle que se nomme la photographie d'Hikiko Mori, est signée Philippe Ordioni, avec qui la belle a collaboré à de nombreuses reprises. Retrouvez ses oeuvres ici :
https://www.facebook.com/philippe.ordioni/photo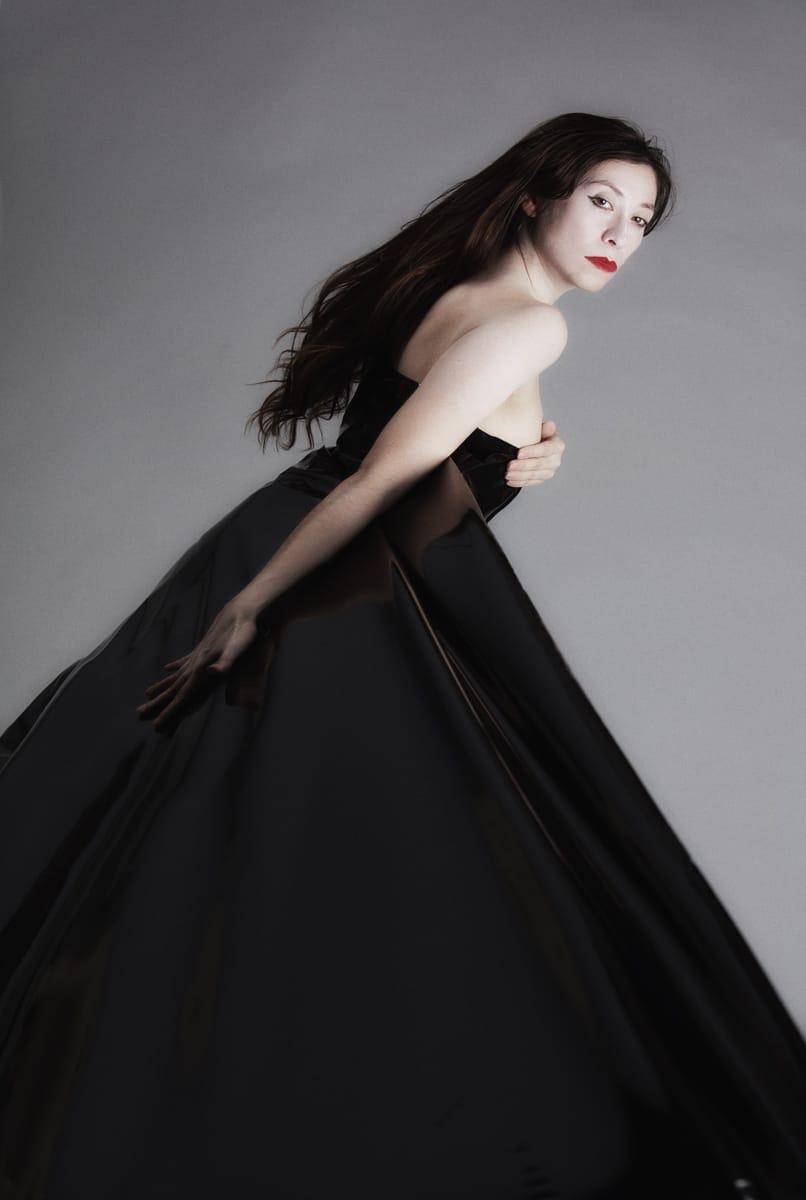 Sa Sublissime Hikiko Mori par Philippe Ordioni
Ecoutez Bad Tripes là :
https://badtripes.bandcamp.com/