Groupe : QueenAres
Album : « From This Ground, From This Sea » (autoproduction - 25/06/2021)
Genre : Post Metal
Origine : Hauts de France
On aime : Le chant, le son, la construction.
Par Ahasverus
Le Groupe :
Queen(Ares) est une "jeune" formation de musiciens expérimentés qui arpentent habituellement les scènes du Nord au sein de différents groupes déjà bien établis, qu'il s'agisse de Junon, The Lumberjack Feedback, Unswabbed, Sylvaine, Holispark ou Big Bernie.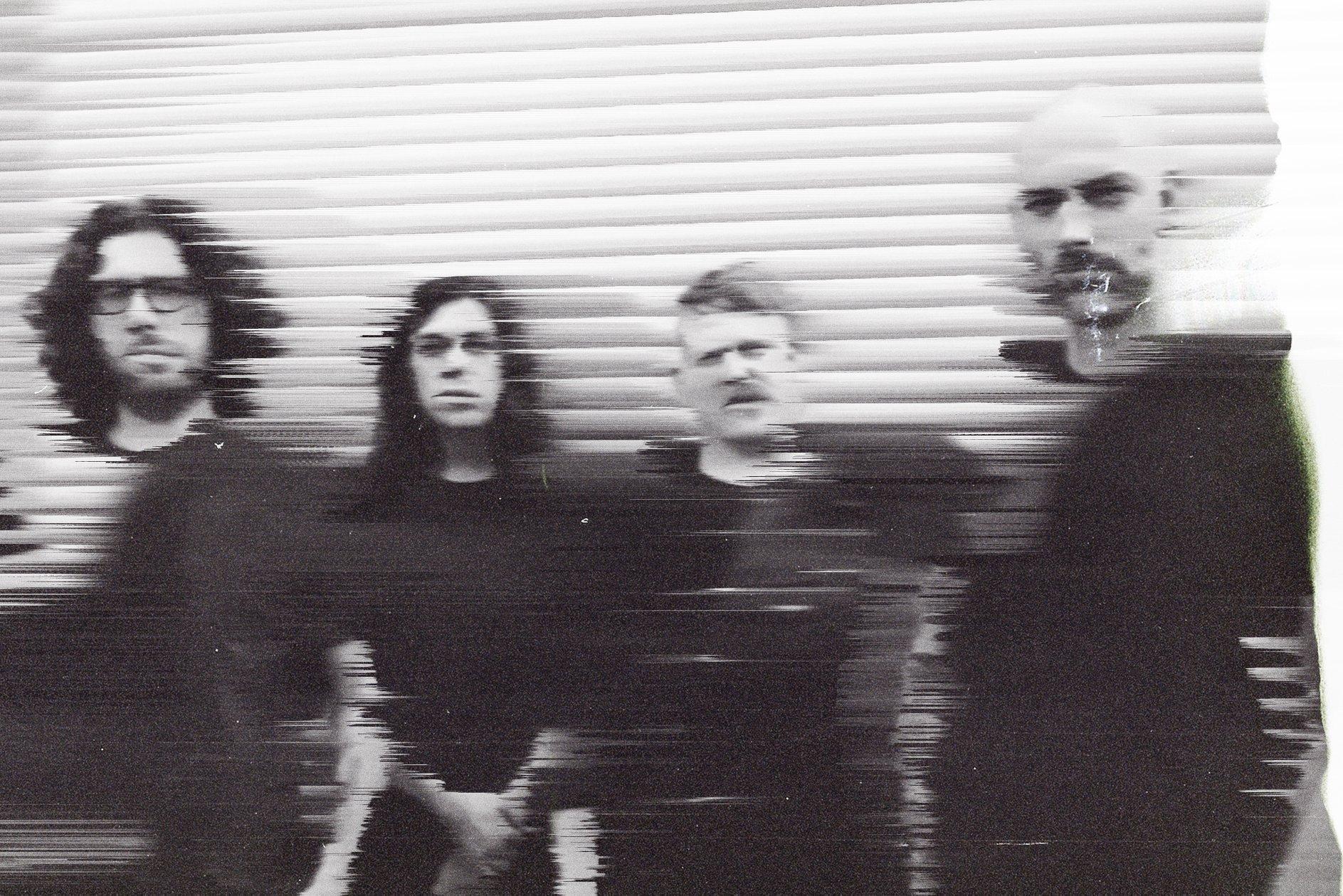 Côté influences, le guitariste Alex Renaux citait, dans une interview accordée aux Seigneurs Du Metal (webzine), Neurosis, Callisto et Type O Negative. Cult Of Luna est également régulièrement évoqué par les critiques.
Poursuivant avec les Seigneurs du Metal, Alex expliquait que Queen(Ares) ne saurait être résumé à un simple "side-project". Il précisait :

« On a pensé à faire un groupe ensemble et on l'a pensé dans la durée. On s'éclate à faire ça. »


Retrouvez l'intégralité de cette interview sur https://www.seigneursdumetal.fr/index.php?page=interview&id_inter=698
L'album :
« From This Ground, From This Sea » est le premier album de Queen(Ares).
C'est un sept titres d'environ quarante-neuf minutes.
Son artwork a été réalisé par Morganne Borowczyk sur la base d'une photographie d'épave sur une plage de la mer du Nord prise par Clotilde Cadart.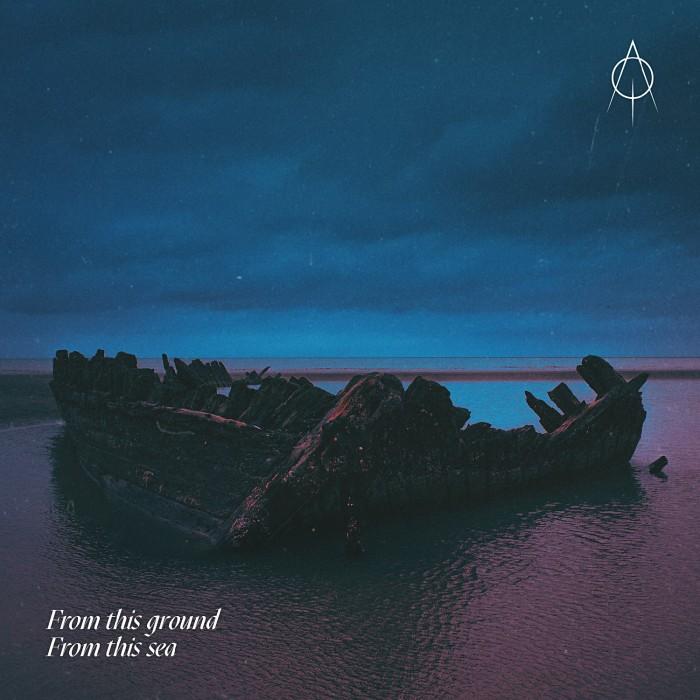 A propos de la composition de l'album, Maxime Mouquet (basse/chant) confiait à Heretik Magazine :


« L'instrumental l'album a été composé dans son entièreté avant que nos chants ou textes soient écrits. Ils ont donc été formés sur une musique finie. Ce qui était intéressant, car on a pu raconter ce que nous disait notre musique. »


Retrouvez l'intégralité de cette interview sur http://www.heretik-magazine.fr/2021/08/16/itw-queenares
Le Clip :
Pour représenter l'album, Queen(Ares) a choisi la cinquième piste de l'album,

«

Fall

».

Au magazine Heretik qui l'interrogeait sur ce choix, Maxime Mouquet expliquait :


« On a choisi ce morceau assez simplement : c'est celui qui faisait l'unanimité au sein du groupe ! C'est un morceau où tout le monde se retrouve vraiment. Le clip a vraiment été fait en mode "do it yourself" à La Malterie avec un drap noir, quelques lumières et un téléphone ! Notre copain Etienne Deroo (JojoBeam, Fabrices) nous a beaucoup aidés. On voulait sortir une vidéo simple et efficace, et c'est fait je pense. »
Retrouvez l'intégralité de cette interview sur http://www.heretik-magazine.fr/2021/08/16/itw-queenares
Les Critiques :
« Un premier album bluffant de maîtrise. »


https://www.guitarpart.fr

« Des musiciens chevronnés réunis dans un lieu de création commun. »


https://cacestculte.com

« Une immersion totale et captivante dans un post-Metal protéiforme et envoûtant. »


https://rocknforce.com

« Leur coller l'étiquette Post Rock ne serait pas rendre justice à l'abondance d'émotions que tu ressens à l'écoute de From This Ground, From This Sea. Queen(Ares), c'est tellement plus que cela. »


https://metalalliancemag.ch

« Le talent n'attend pas le nombre des albums ! »


http://www.emaginarock.fr

« Coup d'essai ? Coup de maître ! »


https://www.webzinelescribedurock.com

« Vocalement et musicalement imparable. A découvrir absolument ! »


La Légion Underground webzine
Notre Avis :
Retour sur un album sorti en juin 2021 et qui n'a pas manqué de retenir l'attention des chroniqueurs, comme vous avez pu le constater... Il y a de quoi !
Servi par un son d'une belle clarté qui laisse la place à la rêverie et à l'atmo, Queen(Ares) délivre sept compositions longuement charpentées (pas une sous la barre des cinq minutes !), richement structurées (Silent Changes), brillamment saupoudrées de tempi hypnotiques (Heir, Burn, Dive) et capables d'une grande puissance (Burn). Nanti de tous ces ingrédients et d'un chant très évolutif mais dont les bascules sont savamment dosées, « From This Ground, From This Sea » vous emmène sans l'air d'y toucher vers des terrains soumis au plus redoutables tempêtes post-apocalyptiques, révélant parfois une intensité remarquable (The Fragile Shells).
Tout concourt à rendre cet album homogène très intéressant, il est assurément une réussite et le fruit d'une belle réflexion musicale.
Si vous aimez le post-metal, vous classerez donc « From This Ground, From This Sea » dans la catégorie "à ne pas manquer", et vous le rangerez aux côtés d'un Nature Morte et autres Mur qui ont enluminé cette année 2021 d'opus d'une grande intelligence.
Le Line-Up :
Maxime Mouquet (basse, chant)
Charly Millioz (guitare, chant)
Alex Renaux (guitare)
Nicolas Tarridec (batterie)
Les Liens :