Prophetic Scourge est originaire de Bayonne, mais ne comptez pas sur lui pour vous chanter la Pitxuri : c'est un groupe de Death.
Après un EP et un album, la formation revisite l'Odyssée d'Homère à travers le voyage d'un homme, Odysseus, marqué par le deuil et par la culpabilité du survivant. L'album s'appelle :
« Gnosis : A Sorrower's Odyssey ».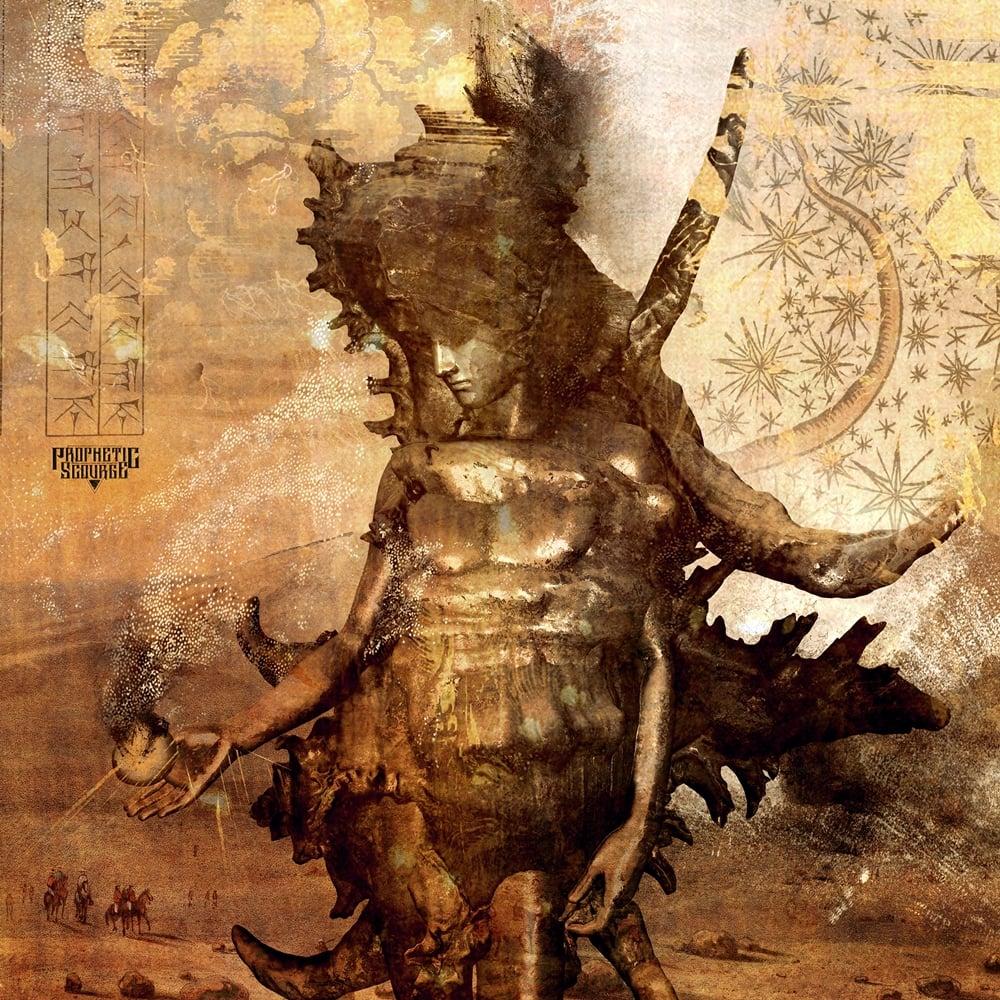 Son artwork est signé Sébastien Labrunie.
« Gnosis : A Sorrower's Odyssey » est sorti le 29/10/2021. Visitons-le piste par piste...
1. Avec ses huit minutes trente-cinq, « The King – An Odyssey Begins Aright » prend le temps de s'installer. Les riffs sont variés, rapides ou pesants. La rythmique death sait bombarder avec intensité et se parer de beaux enjolivements de guitare.

2. « The Cyclops – Blinded in the Garden of Eris » appuie sur la rythmique. Les growls jouent sur deux tonalités. Le titre alterne phases mélodiques et tempête. Les guitares tourbillonnent dans une grande diversité avec un enchaînement parfait.
3. « The Fury – Of Tasteless Wine and Sorrow's Flesh » s'ouvre sur une énorme ligne de basse, rattrapée dans une quasi-cacophonie par les autres instruments avant de s'ordonner rythmiquement. C'est extrême, c'est furieux, et ça va très vite.
4. « The Pyschopomp – Deaf to the Siren's Hail » agresse d'entrée avec sa batterie très active. Les lignes de guitare sont impressionnantes et la rythmique bastonne. Le morceau se fait sombre, avec des ruptures dans le rythme et des reprises qui tuent.
5. « The Dragonchaser – Crowned on the Throne of Loti » commence en acoustique avec de jolies arpèges. C'est encore parfaitement construit, entre tempêtes et accalmies.
6. « The Mendicant – Known Only By Touch » entame un death plus classique, tandis une la batterie s'active à l'extrême. La composition est habile et les guitares lui donnent beaucoup de corps. Le rendu est impressionnant.
7. « The Tyrant – Wading 'Ward Solace He Lucidly Drowns » clôture l'album par un morceau fleuve de seize minutes. Beau travail sur la captation des voix tandis que les guitares prennent le lead dans la seconde partie. Un pont en arpèges au son saturé annonce une conclusion très dense sur laquelle la batterie se déchaîne.
Complexe, dense, mais vous accueillant avec facilité, « Gnosis : A Sorrower's Odyssey » est un concept-album de death technique avec des titres à rallonge parfaitement construits qui vous collent mandale sur mandale et vous en mettent plein la gueule et les oreilles pendant plus d'une heure ! Le chant, qui joue sur deux tonalités, est remarquable, la virtuosité des musiciens évidente. Parfaitement à l'aise dans le processus de composition, Prophetic Scourge propose un opus à zéro défaut dont l'intérêt grossit au fil de son écoute, sur lequel chaque morceau semble se battre pour la place du meilleur titre de l'album. Si vous aimez le death technique et imprévisible, immergez-vous totalement dans l'écoute de cet impressionnant « Gnosis: A Sorrower's Odyssey » pour en mesurer l'étendue, et il deviendra votre nouvel album de chevet. Incontestablement réussi et inspiré, il est purement indispensable !
---
Retrouvez Prophetic Scourge à l'affiche du Hellfest Open Air Festival le 19/06/2022 à 18 heures 05 sur la Hell Stage.
---
Les Critiques :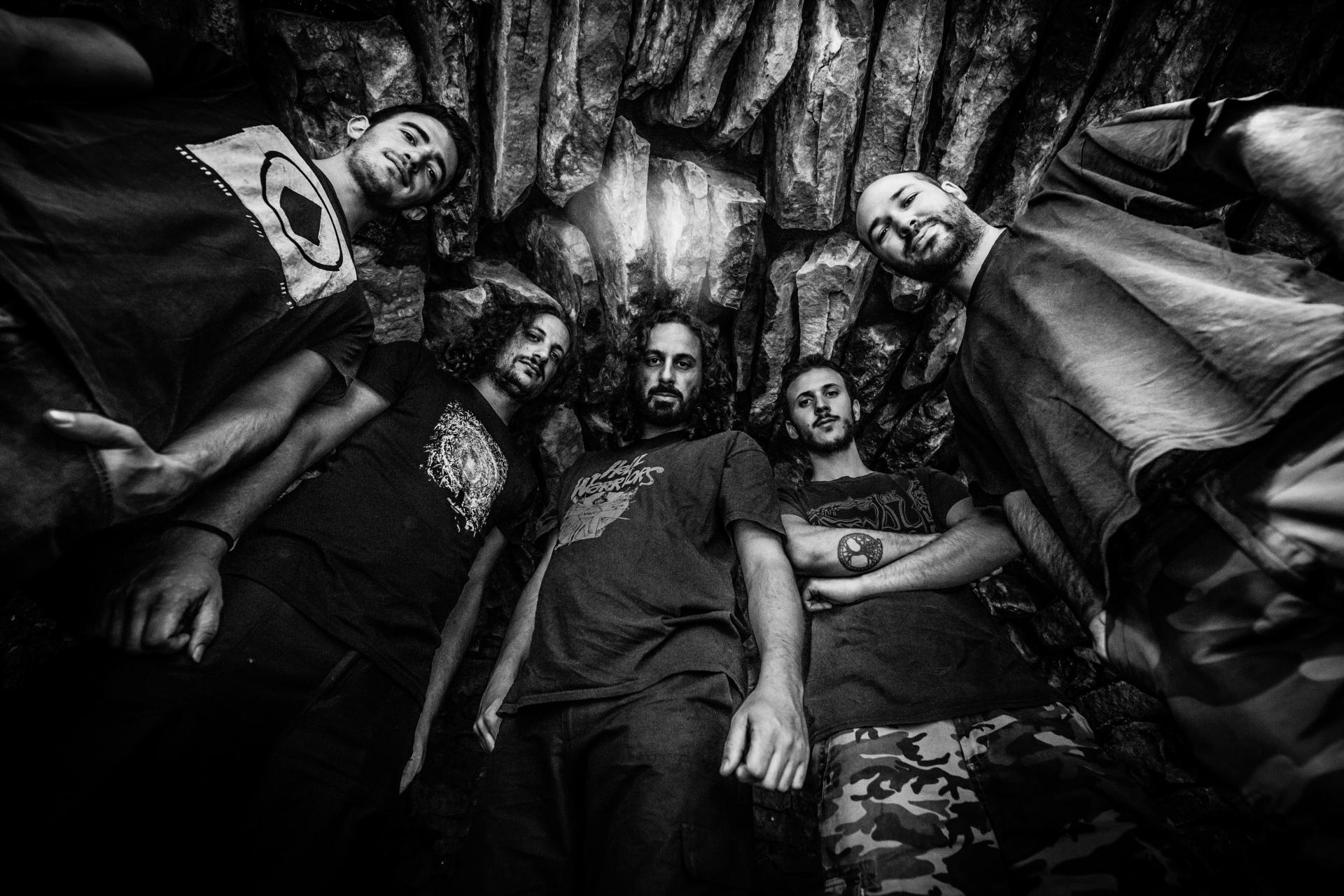 Line-up :
Robin Claude - Guitare
Thibault Claude - Basse
Romain Larregain - Guitares
Jon Erviti - Batterie
Josh Smith - Chant
Technique :
Batteries enregistrées au Reseda Studio par Jérémie Garat
Guitares, basses et chants enregistrés au Cornal Studio Prophetic Scourge
Mixage et mastering au Steelmind Studio par Xavier Collard
Tracklist :
1. The King – An Odyssey Begins Aright 08:35
2. The Cyclops – Blinded in the Garden of Eris 07:50
3. The Fury – Of Tasteless Wine and Sorrow's Flesh 06:47
4. The Pyschopomp – Deaf to the Siren's Hail 07:04
5. The Dragonchaser – Crowned on the Throne of Loti 09:49
6. The Mendicant – Known Only By Touch 08:21
7. The Tyrant – Wading 'Ward Solace He Lucidly Drowns 16:18
Durée : env. 64 mn
Discographie :
« Corrupt Karmic Invigilators » (EP - 2015)
« Calvary » (2018 - Klonosphere/Seasons of Mist)
« Gnosis, A Sorrower's Odyssey » (2021 - Klonosphere/Seasons of Mist)
Lien :