O V T R E N O I R, le groupe de post-metal - qui sortait en octobre 2020 « Fields of Fire » un premier opus que notre chroniqueur Pépé St@kaTTo qualifiait ici de toile de maître : Chronique d'Album : OVTRENOIR (Post Metal), "Fields of fire" (2020) - a dévoilé une captation live enregistrée le 15/09/2021 lors d'une résidence du groupe à La Cave Argenteuil.

« Those scars are landmarks », « Echoes », « I made my heart a field of fire » et « Wires » sont les quatre titres retenus pour cette prestation de vingt-neuf minutes.
Comme son nom emprunté à l'artiste français Pierre Soulages (le « peintre qui célèbre le noir et la lumière ») le laisse présager, Ovtrenoir cherche par sa musique et ses textes la lumière au cœur de la plus grande obscurité, nous rappelle la bio de la formation parisienne qui compte notamment dans ses rangs William Lacalmontie, Dehn Sora (Throane, Treha Sektori) et Julien Taubregeas (The Great Divide).
Ovtrenoir sera en concert les 01 et 02/10/2021 en Belgique, à Charleroi (Le Vecteur) et Gand (Consouling Sounds 24H of Deep Listening).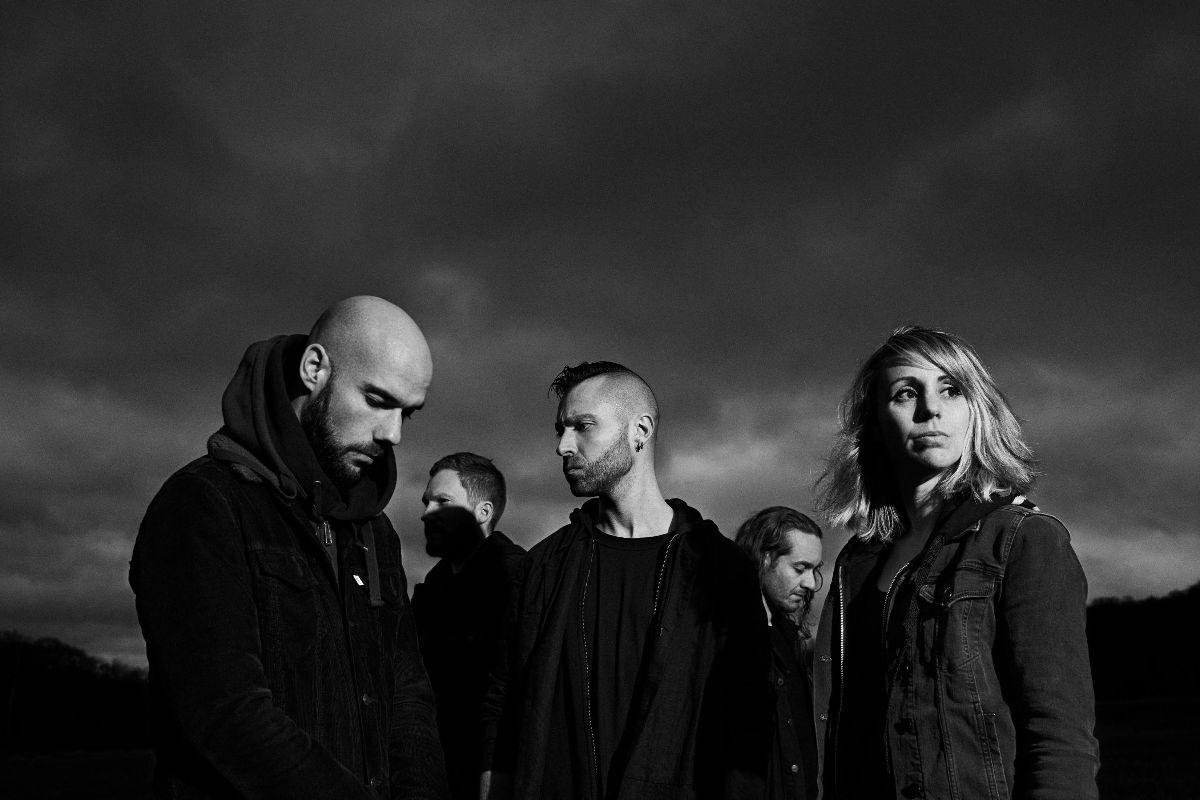 Photographie © David Fitt
Line-Up live :
William Lacalmontie : Guitare, Chant

Julien Taubregeas : Batterie

Angéline Seguelas : Basse, Backing Vocals

Dehn Sora : Guitare, Backing Vocals, Drones, Theremin

Olivier Dubuc : Guitare
Le lien :