Quinze ans après « God Has a Plan for Us All », Sarah Jezebel Deva (Cradle Of Filth) retrouve Christian Rehn pour un double single d'une belle qualité.
---
En 2006 la chanteuse britannique Sarah Jezebel Deva et le guitariste de black métal suédois Christian Rehn unissaient leurs talents sous le nom d'Angtoria et sur le label français Listenable records pour présenter l'album « God Has a Plan For Us All ».

Puis Sarah continuait son travail avec Cradle of Filth et Therion ; Chris entreprenait de construire le Boxroom studio. Malgré l'amitié qui les unissait et le désir de continuer à écrire, une nouvelle collaboration se faisait attendre.
Cependant, deux pistes nées à l'époque d'Angtoria restaient inédites jusqu'à présent...
Ces deux morceaux, « The Beauty of Deception » et « All Eyes On Me », sont devenus la base de Torn Between Two Worlds, nouveau projet des deux musiciens. Ces titres sont déjà disponibles, respectivement depuis janvier et mai 2021.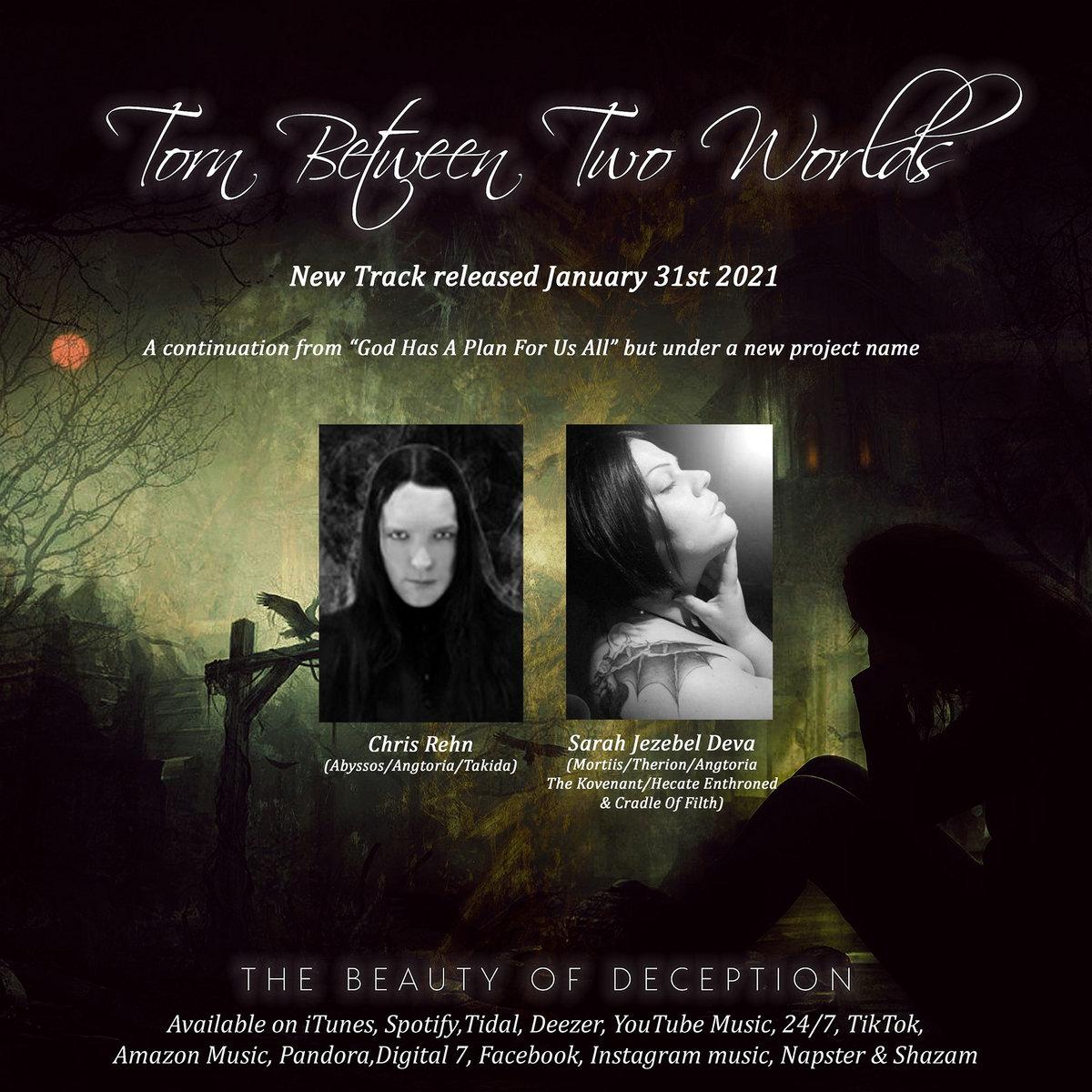 D'une maîtrise évidente, la voix de Sarah est magnifiquement complétée par des claviers opulents et des orchestrations majestueuses. S'appuyant sur leurs décennies d'expérience combinées, Chris tisse un son moderne révélateur de son expertise.
À travers Torn Between Two Worlds, Sarah et Chris ont planté leur drapeau sur les plus hauts sommets, et on s'étonne que deux titres d'un tel calibre soient restés si longtemps dans les tiroirs.

Les Liens :