Le label français XENOKORP nous annonce la sortie d'un nouvel album des poids lourds du Death Metal brésilien NervoChaos pour la célébration de leur vingt-cinquième anniversaire. Il s'agira de titres exhumés de leurs premières apparitions discographiques et entièrement réécrits et réenregistrés.
Avec de toutes nouvelles versions de morceaux apparaissant à l'origine sur les quatre premiers albums du groupe (Payback Time - 1998 / Legion of Spirits Infernal - 2002 / Quarrel in Hell - 2006 / Battalions of Hate - 2010), et en bonus une chanson du sixième album « The Art of Vengeance » (2014), ce neuvième album studio se présentera, dans sa version Xenokorp exclusive nord-américaine et européenne, sous la forme d'un premier tirage CD DigiPak deluxe en édition limitée à cinq cents exemplaires.
Intitulé « Dug Up (Diabolical Reincarnations) », il sera disponible le 19/11/2021 sur CD et en numérique, avec des précommandes possibles dès le 24/08/2021.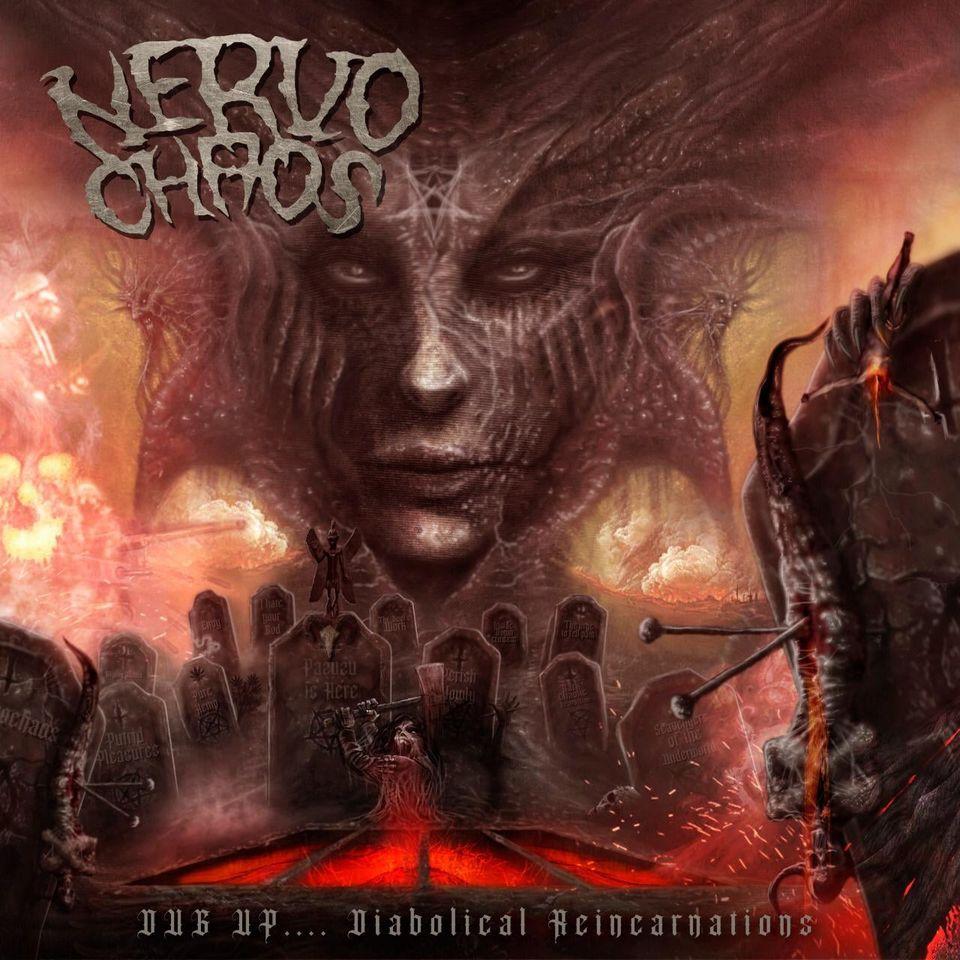 Poursuivant les célébrations, NervoChaos entreprendra une tournée mondiale en 2022 avec une étape européenne en avril aux côtés des death metalleux français de Mercyless .
Tracklist « Dug Up (Diabolical Reincarnations » :
01-I Hate Your God
02-Envy
03-Putrid Pleasures
04-Pazuzu Is Here
05-Mighty Justice
06-Upside Down Crosses
07-The Urge To Feel Pain
08-Dark Chaotic Destruction
09-NervoChaos
10-Pure Hemp
11-Scavengers Of The Underworld
12-Perish Slowly
13-The Devil's Work