Miss Nessie tire son nom d'une référence potache au monstre du Loch-Ness. Il se définit comme un groupe de garage-punk. C'est un trio originaire de Strasbourg où il prit naissance en 2019.
A propos de ses influences, il expliquait au magazine Feather :
« On a tous les trois été marqués ado par la fameuse vague en « The » (The Hives, The Vines, The Libertines, The Strokes, The Subways, The White Stripes) en plus des classiques comme les Stooges ou les Kinks. »
Le 21/05/2021 Miss Nessie présentait son deuxième EP, baptisé « Laquedem ».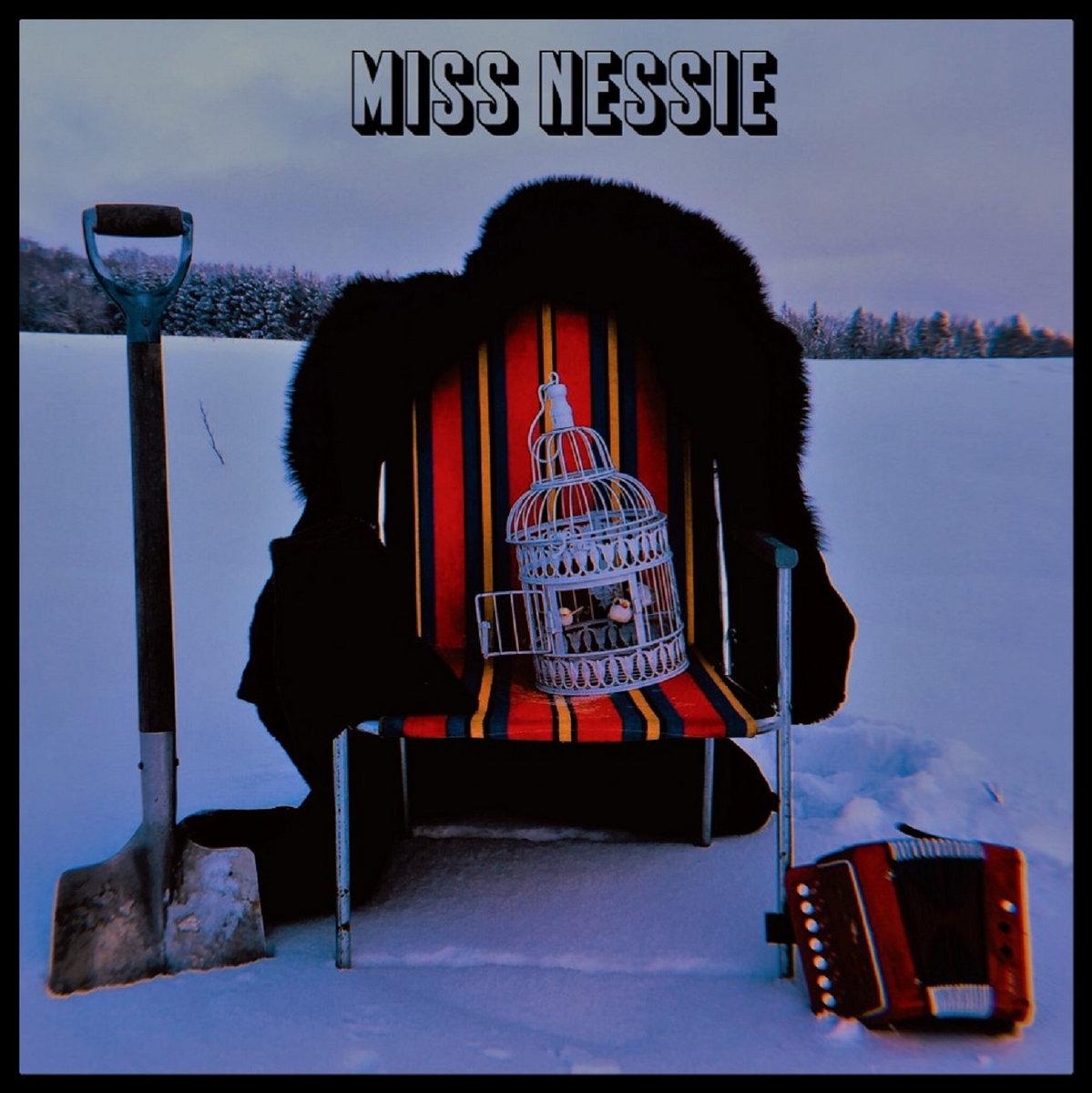 Invité à dépeindre son opus en quelques mots, Miss Nessie répondait dans une interview au webzine Soul Kitchen :
« Blagues vaseuses, violence domestique, solitude, rock and roll. Il nous a surtout appris dans la douleur que parfois en musique : il fallait bosser. »
L'EP a été enregistré à La Drêche par Baptiste Bruzi en quatre jours. Il constitue les premiers pas dans la formation du bassiste Thomas Tritschler qui a découvert les morceaux et ses lignes de basse en entrant au studio.
Voici les liens de l'EP :
Découvrons-le ensemble...
La première piste développe l'idée qu'une histoire peut se cacher derrière chaque « Mégot » jeté au sol. Ce titre est né d'une scène de rue expliquée dans cette interview. Musicalement, c'est porté par des grosses guitares façon pop punk. On peut aussi penser, pour l'originalité du chant et du texte, à Saez ou Louise Attaque.

« Saturne » démarre en acoustique pour nous embarquer très vite dans une rythmique punk qui peut rappeler Les Wampas. Il est, avec ses 2:18, le titre le plus court de l'EP.
« Physalis » est le nom d'une plante plus couramment appelée « amour en cage ». C'est un titre grunge, plus lourd, dont les lignes nous font penser à l'album « Nevermind » de Nirvana.
« Laquedem » est un mid-tempo sur lequel la voix se fait plus basse.
Saez, Louise Attaque, Les Wampas... Bien qu'il cite d'autres références (encore qu'il reconnaisse l'influence des Wampas), et probablement à cause de son chant typé dans la langue de Molière, Miss Nessie nous semble pleinement s'inscrire dans la lignée du rock français indépendant. Sa personnalité musicale éclate au long des douze minutes de ce « Laquedem ». Les guitares savent se faire vives, se faire punk, grunge, et le chant contient cette imperfection nécessaire, cette absence de mise en application des standards, parfaitement adaptée à son propos. Comme jeté dans la mare, « Laquedem » est donc un EP instictif et non dénué d'originalité qui retient l'attention. Il est à écouter, et le groupe est à suivre.
Line-Up :
Jacques Kuhnel : guitare, chant, textes
Thomas Tritschler : basse
Jules Hernandez-Perry : batterie, artwork
Pour aller plus loin avec le groupe et l'EP, nous vous recommandons cette interview du magazine Divertir.
Les Liens :