Il est rare de voir un opus aussi abouti au premier galop d'essai.
« To Sing In French » or not « To Sing In French » ? That is the question... Lucie Sue a tranché !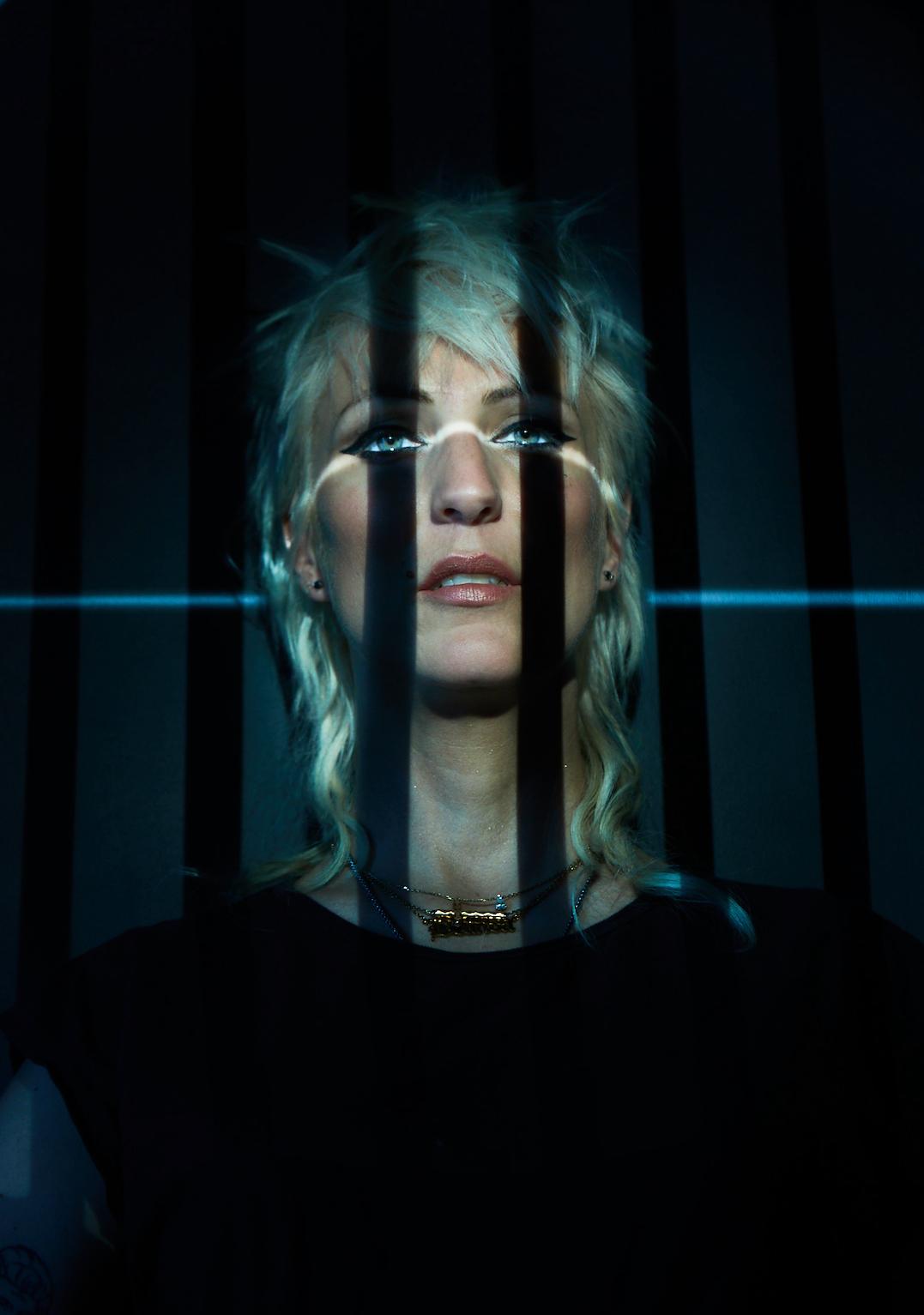 Lucie Sue par Taki Bibelas
---
La Française mettait les points sur les I quand nous lui posions la question :
« Ce titre est tiré de la chanson éponyme, sortie en même temps que l'album. Il fait référence à la loi Toubon, qui impose encore aujourd'hui des quotas aux radios, aux chaines de télévision, et qui m'a déjà mis plein de bâtons dans les roues. Je n'ai pas pu postuler à des émissions, je ne peux pas passer à la radio, car c'est priorité aux artistes francophones… Moi je suis française, je paye mes impôts en France, je soutiens l'art et les artistes français, je pense avoir de belles valeurs… mais non, on m'empêche d'être diffusée parce que j'utilise des mots différents… C'est ridicule. Beaucoup de personnes ont tenté de me convaincre de chanter en français, mais c'est tout simplement impossible, je ne peux pas. Toutes mes idoles, depuis ma naissance, ont chanté en anglais. J'aurais l'impression de faire du Kyo ou du Saez. Le titre de l'album et de la chanson est une réponse à qui veut l'entendre. Mais surtout à Monsieur Toubon : Elle finit tout simplement en disant "well, I don't sing in french, because j'ai pas envie." »

Qu'elle soit de Molière ou de Shakespeare, sa langue, Lucie ne la tient pas dans sa poche. Sa guitare non plus ! Elle l'illustre sur une galette sortie le 01/02/2023 dans un artwork façon point de croix réalisé par Andoni Maillard, que Lucie apprécie particulièrement :
« Le gars est un tueur et ses oeuvres sont géniales, elles me parlent vraiment. Il mélange le point de croix de mamies, avec des thèmes super éclectiques. Du foot, du rock, du porno, etc. »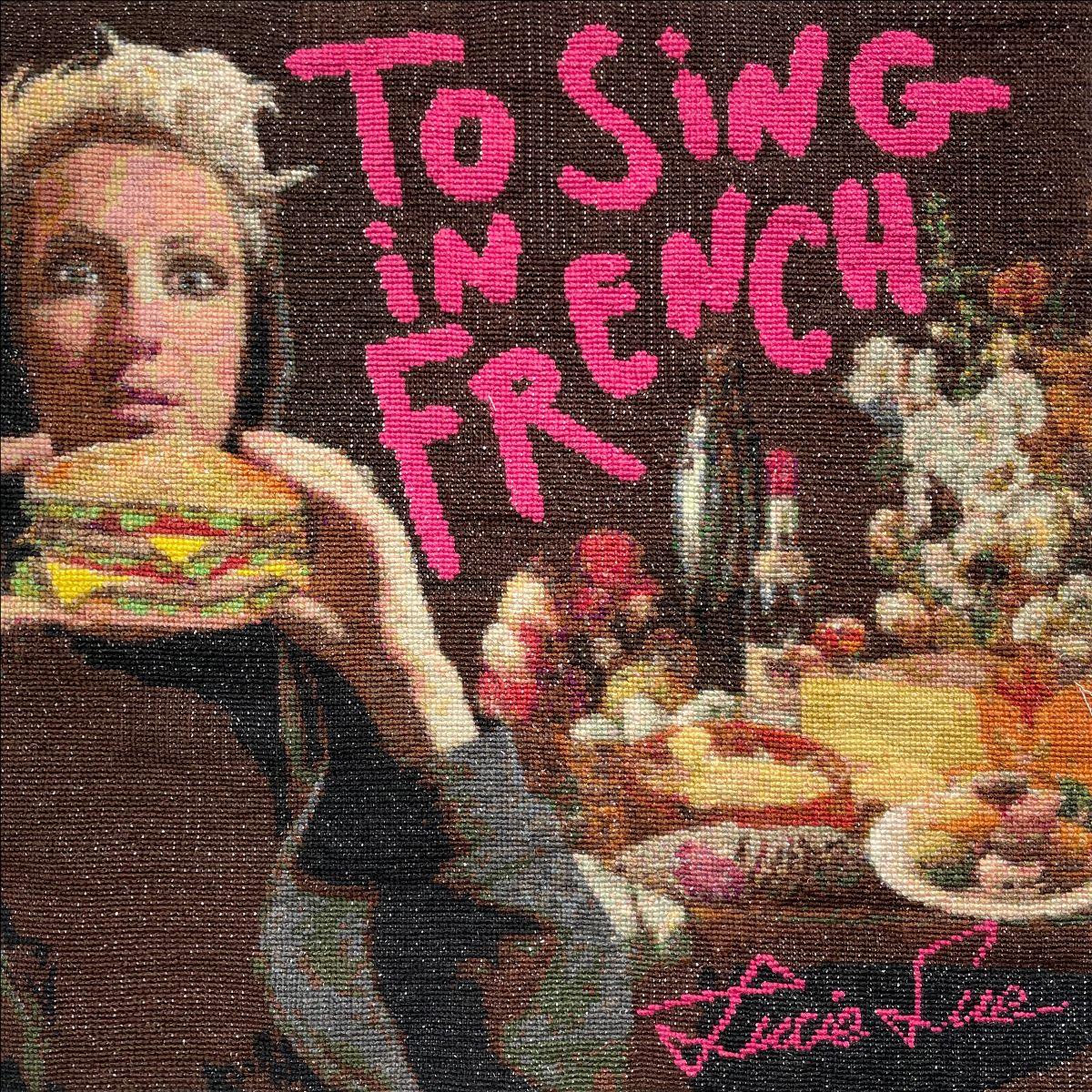 Inspirée par les groupes british des 90's autant que par L7, Metallica ou PJ Harvey, Lucie Sue vient sans filtre. « J'ai juste pris ma guitare et laissé sortir ce qui devait sortir » explique-t-elle. Aussi les neuf pistes amènent-elles des propositions différentes, un spectre musical varié mêlant le violoncelle aux instruments amplifiés dans un album plutôt ramassé puisqu'il ne court que sur vingt-neuf minutes, mais qui donne pourtant des sensations de grands espaces.
Multi-instrumentiste, Lucie tient les guitares, les basses, le violoncelle, et bien sûr le chant.

Conjuguant un concentré de talents, d'inspiration et de détermination, elle cabote entre les différents ports du rock avec la même maîtrise. Tour à tour pop, shoegaze, lancinante, suave, grungy ou romantique, elle variante sans s'occuper des genres, libre et imprévisible, capable de dessiner un patchwork d'une grande qualité qui marque le début d'un parcours prometteur.
On vous conseillera donc ce « To Sing In French » avec d'autant plus de conviction qu'il est rare de voir un opus aussi abouti au premier galop d'essai.