Rock And Roll All Night
And Cover Every Day !
Le power trio parisien Iron Lizards a sorti via le label suédois The Sign Records (MaidaVale, Grande Royale, Märvel) une cover du « Cold Gin » de Kiss.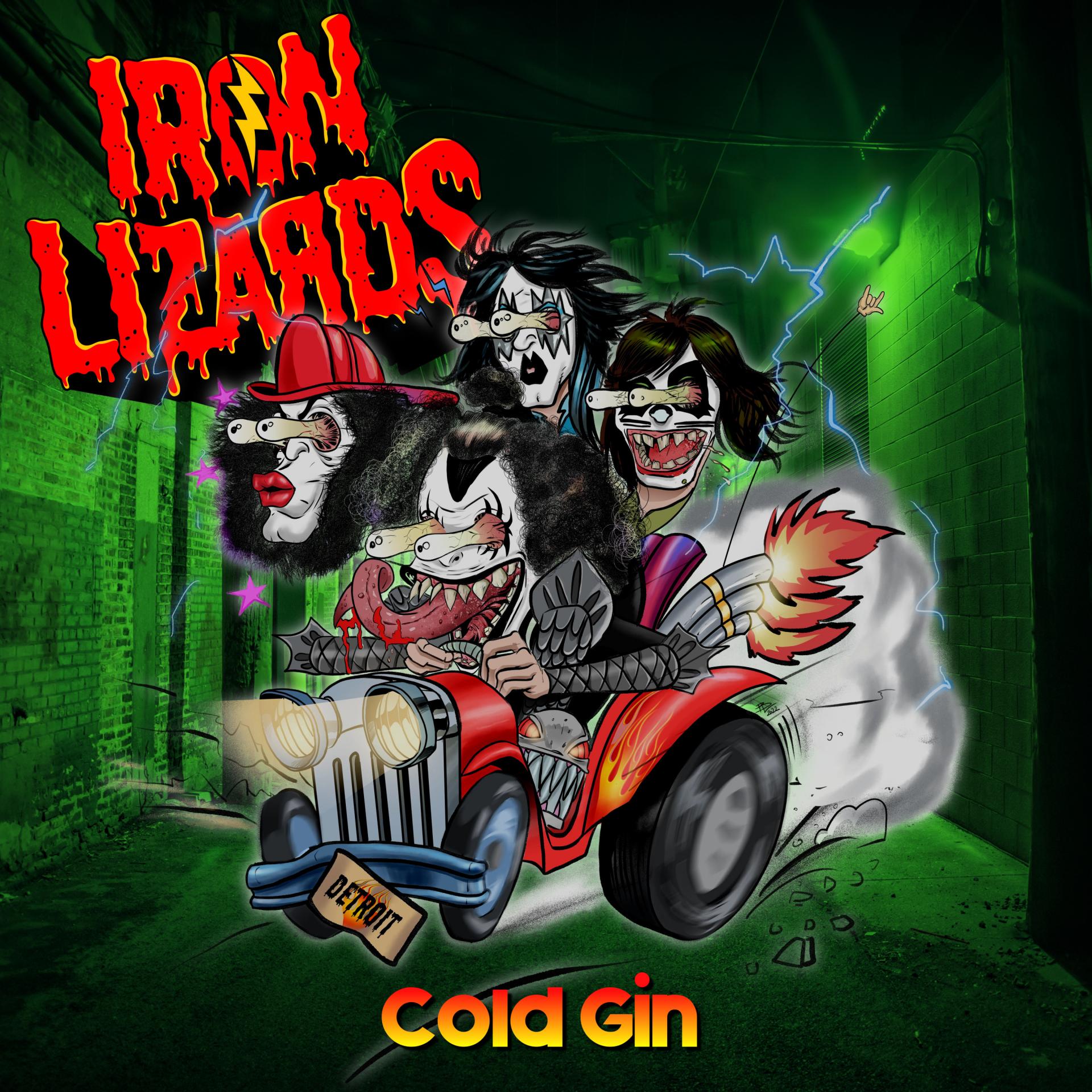 « Cold Gin » est un titre composé par le guitariste Ace Frehley (le pont aurait été composé par le bassiste Gene Simmons, non crédité). Il figure sur le premier album de Kiss, sorti en 1974. Il est interprété par Gene Simmons, Frehley n'étant pas alors sûr de sa voix. Ce morceau traite de l'alcool (Ace connaîtra de gros problèmes de ce côté) et son riff a été inspiré par le titre de Free, « Fire And Water ».
Pour sa part, Iron Lizards trouve ses racines dans la scène rock de la fin des 60's (MC5, The Stooges), dans le garage punk, le high energy rock'N roll, le punk hardcore et le psychobilly. On citera pèle-mêle parmi ses nombreuses références The Cramps, The Hellacopters ou Zero Boys.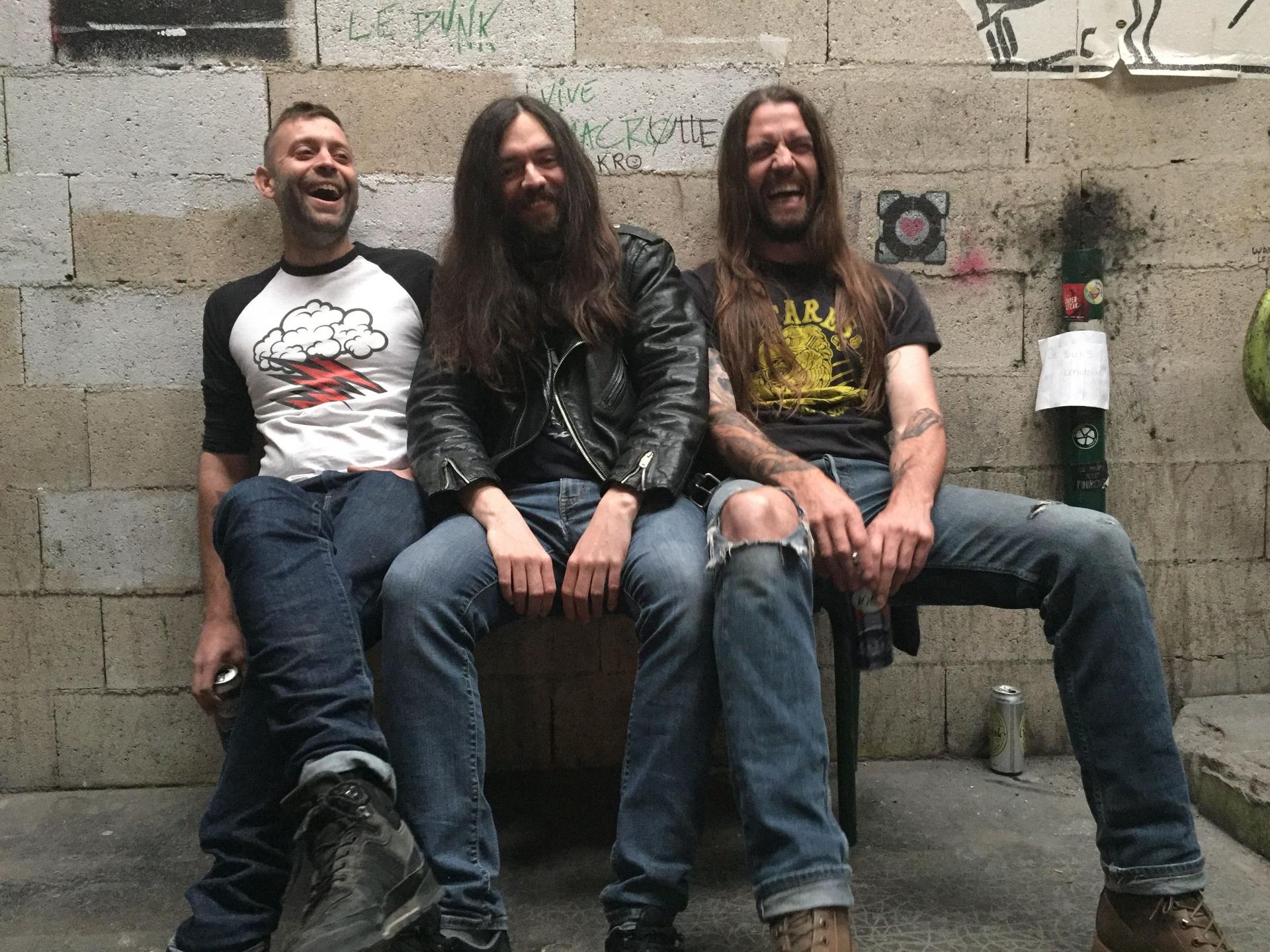 Son adaptation de « Cold Gin » est sèche, nerveuse, mais respectueuse.
Fondateur d'Iron Lizards, Elio (chant, guitare), confesse :
« Quand j'ai demandé aux autres membres du groupe ce que Kiss signifiait pour eux, ils m'ont dit qu'ils n'en avaient pas grand chose à faire, et qu' ils voulaient surtout être sur la compilation pour avoir des nanas ! Haha ! Plus sérieusement, j'ai découvert Kiss voici quelques temps, avec un ami métalleux qui savait que j'adorais le hard-rock des années 70. Il m'a dit tu devrais jeter une oreille, tu vas vraiment adorer. Je me disais non, je ne crois pas. Je connaissais seulement I Was Made For Loving You et j'avais vu quelques photos de Kiss sur des livres de partitions de guitare, etc. Il m'a donné un double best-of et il m'a dit de commencer par les premiers albums. J'ai été littéralement époustouflé, c'était le coup de foudre ! Je me souviens que des chansons comme Deuce, Strutter, Cold Gin, She, entre autres, m'ont vraiment marqué à cette époque. Depuis, j'ai acheté les six premiers albums en LP et je les écoute régulièrement, surtout les trois premiers. Aussi ce n'est pas une surprise que nous fassions cette reprise de Cold Gin : j'aime vraiment ce morceau depuis la première fois où je les ai écoutés ! Pour cette cover, nous avons accéléré un peu le tempo puis nous lui avons donné une ambiance Stooges/Motörhead. J'ai aussi ajouté des solos de guitare pour le rendre encore plus fun ! »

Ce « Cold Gin » façon Iron Lizards figurera sur la compilation « Ssik Action! A High Energy Tribute To The Hottest Band In The World », qui sortira en vinyle via le label argentin Devil's Beat Records en avril 2023.
Le single est toutefois disponible dès maintenant via The Sign Records, qui sortait en 2021 « Hungry for Action », le premier album d'Iron Lizards.