Groupe : Grieving
Album : « Songs for the Weary » ( Interstellar Smoke Records - 26/07/2021)
Genre : Doom
Origine : Sosnowiec (Pologne)
Par Ahasverus
Sorti en juillet 2021, « Songs for the Weary » est le premier album de la formation de doom polonaise Grieving.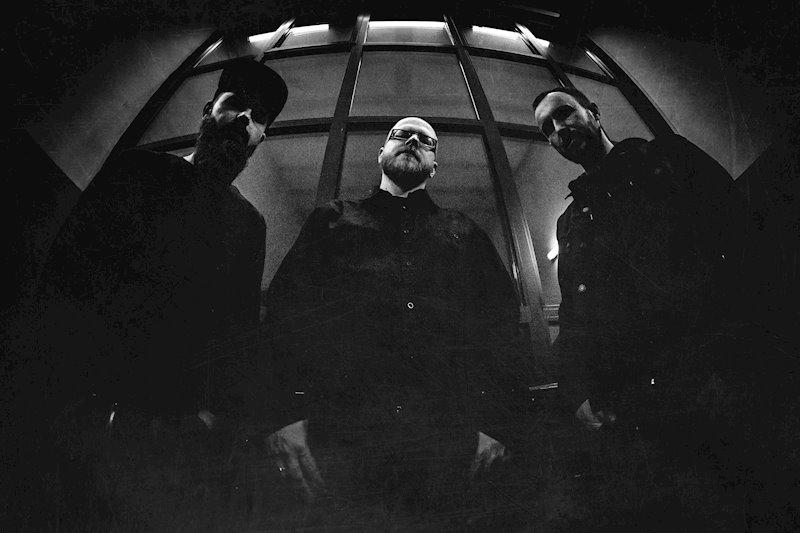 Grieving par Marcin Pawłowski.
Initiée en 2018 par des membres du groupe de punk/thrash Mentor, l'envie de monter Grieving est née d'une chanson aventureuse que Mentor avait composé pour son second album. Ce nouveau projet permet de pousser plus loin l'expérimentation doom.
Quant à ses influences, le groupe expliquait :
« Nous tirons notre inspiration d'une grande variété d'artistes. Bien sûr on retrouve les classiques : Black Sabbath, Candlemass, Cathedral, Paradise Lost. Mais nous gardons aussi un oeil sur des sorties doom plus modernes, telles que Pallbearer, Dread Sovereign ou Hangman's Chair. Et nous aimons mélanger un peu les choses et inclure des éléments qui ne sont pas particulièrement proches du genre doom. Dans l'ensemble, bien que nous respections nos aînés, nous espérons qu'avec Grieving, nous pourrons créer notre propre son. »
(https://www.filthydogsofmetal.com)
C'est chose faite ! Musicalement, ce six titres d'une durée supérieure à vingt-huit minutes aligne des phases dépressives qu'il vient secouer par des passages très énergiques (Foreboding Of A Great Ruin, Witch Hunt Eternal).
La production bien maîtrisée permet à la voix de se faire tantôt fantomatique, tantôt puissante.
On obtient donc avec « Songs for the Weary » un album de doom qui sait autant hypnotiser que bousculer son auditoire et qui peut convenir aussi bien aux amateurs de Doom qu'aux fans de rock. La galette est idéalement dosée pour éviter toute redondance.
Enregistré et mixé au Satanic Audio et réalisé en juillet 2021, « Songs for the Weary » fait l'objet d'une édition vinyle sortie le 27/08/2021.
Tracklisting :
1. Crippled by the Weight of Powerlessness
2. This Godless Chapel
3. A Crow Funeral
4. Foreboding of a Great Ruin
5. Witch Hunt Eternal
6. Lucifer Wept
Line-up :
Artur Rumiński – guitares/basse/clavier
Bartosz Lichołap – batterie
Wojciech Kałuża – chant
Les Liens :

Interstellar Smoke Records: