Voici un projet de rock progressif et celtique qu'on imaginerait faisant ses premiers pas quelque part sur les côtes bretonnes, c'est pourtant en méditerranée qu'il voit le jour, Erewän est en effet un songwriter multi-instrumentiste Niçois qui a sorti sous ce pseudonyme sa première démo, « Bathing In The Light », en 2017.
Il revient aujourd'hui avec un album dont il a lui-même conçu l'artwork :
« How Will All This End ? »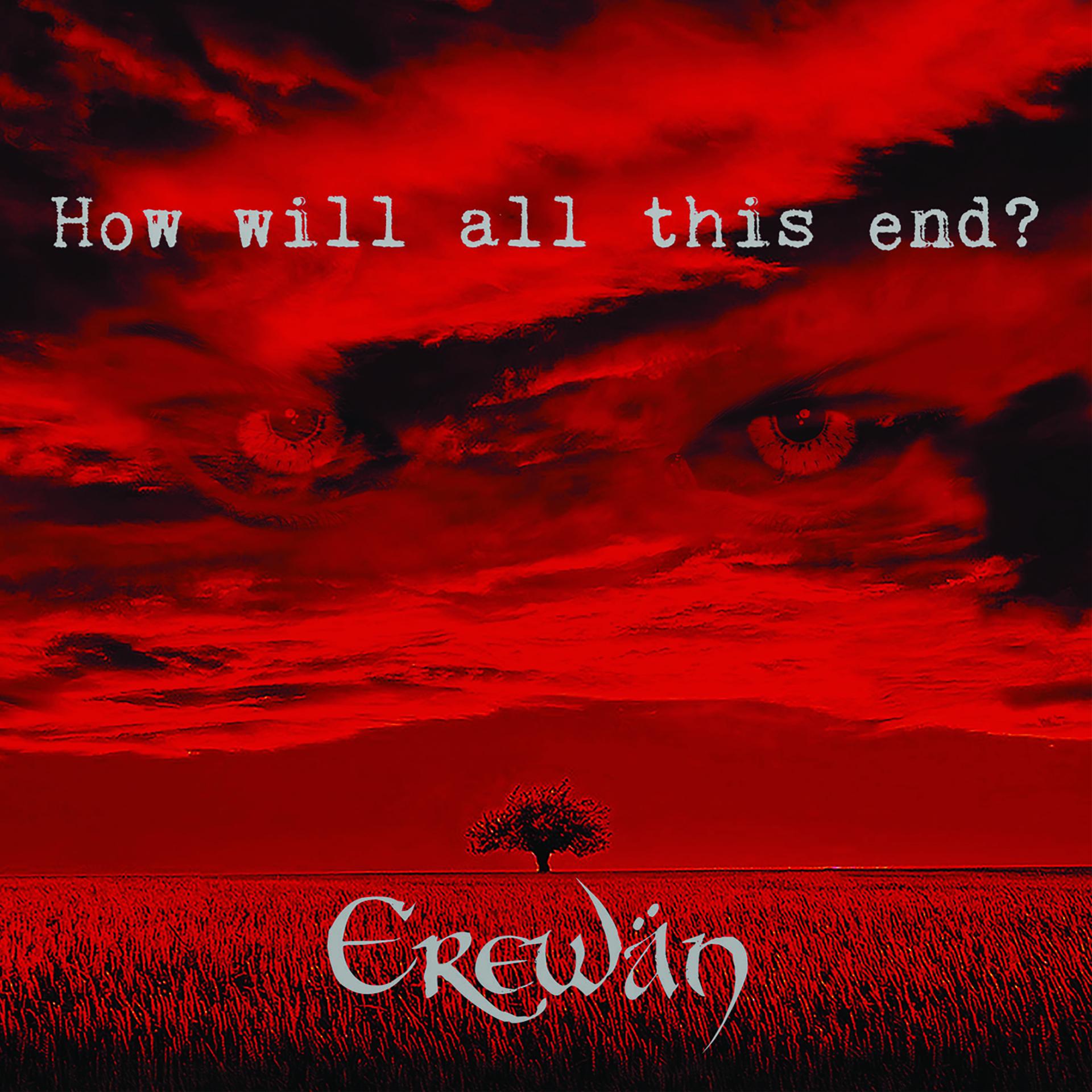 Erewän y développe en une cinquantaine de minutes la part sombre des hommes. Il précise :
« C'est une histoire contre la violence, la guerre, la haine absurde et les comportements entre humains. Une plongée profonde dans la nature psychologique humaine et ce qu'elle a pu engager dans l'Histoire. Les paroles et la musique entraînent le public dans une réflexion poétique, s'interrogeant sur des situations dramatiques absurdes. Et toujours, en toile de fond : beauté de la nature... »
Pour l'accompagner, Erewän a fait appel à Alexandre Lamia et Eric Bouillette, tous deux membres du groupe de prog' Nine Skies.
L'album commence par un instrumental assez inattendu et planant, qui pose en toile de fond une flute et des guitares floydiennes. Les influences celtiques sont agréablement restituées dès le second morceau (« Childhoods », « The Banshee's Keening », « Highlands » ) sans toutefois qu'Erewän n'en saupoudre l'ensemble.
Le timbre de voix qu'on découvre alors est intéressant et léger. Si la guitare mélodique est reine, elle est néanmoins bien épaulée par la flute, puis par un piano et un violon qui donnent du contraste pour rappeler l'intention dramatique de l'ensemble (« Headline »). « Evil in Us » fait monter l'intensité en l'apparition de l'harmonica, mais l'opus garde une certaine hauteur poétique qui lui donne de la légèreté. Ainsi entre ballades, musique progressive et ambiances celtiques, Erewän réussit avec ce « How Will All This End ? » un album délicat et homogène au charme particulier qui saura vous entraîner sans difficulté dans son univers interrogatif mais somme toute apaisé. A découvrir.
Les critiques en disent :
« Les influences celtiques et rock progressif se côtoient habilement en mélangeant allègrement les ambiances, dans des compositions finement ciselées remplies d'une émotion à fleur de peau ! »


ProgCritique
Tracklist :
1. Rising sun on the Shore
2. Childhoods
3. Walk Away
4. Headline
5. The Banshee's Keening
6. Witches of the Middle-Ages
7. Twist of Fate
8. Evil in Us
9. Highlands
Line-Up :
Erewän: Chant / Guitares / Basse / Batterie / Flûte
Guests :
Alexandre Lamia: Guitares
Eric Bouillette: Violon
Technique :
Enregistré par Erewän et Alexandre Lamia
Mix and master : Alexandre Lamia | 2021
Artwork © Erewän
Découvrez l'album ICI