Deafbrood est un quatuor de hard-rock formé en 2017 à Rennes.
Après un EP paru en 2018, ces Bretons reviennent fin novembre 2021 via M&O Music avec un douze pistes de quarante-six minutes :
« Hell Reel »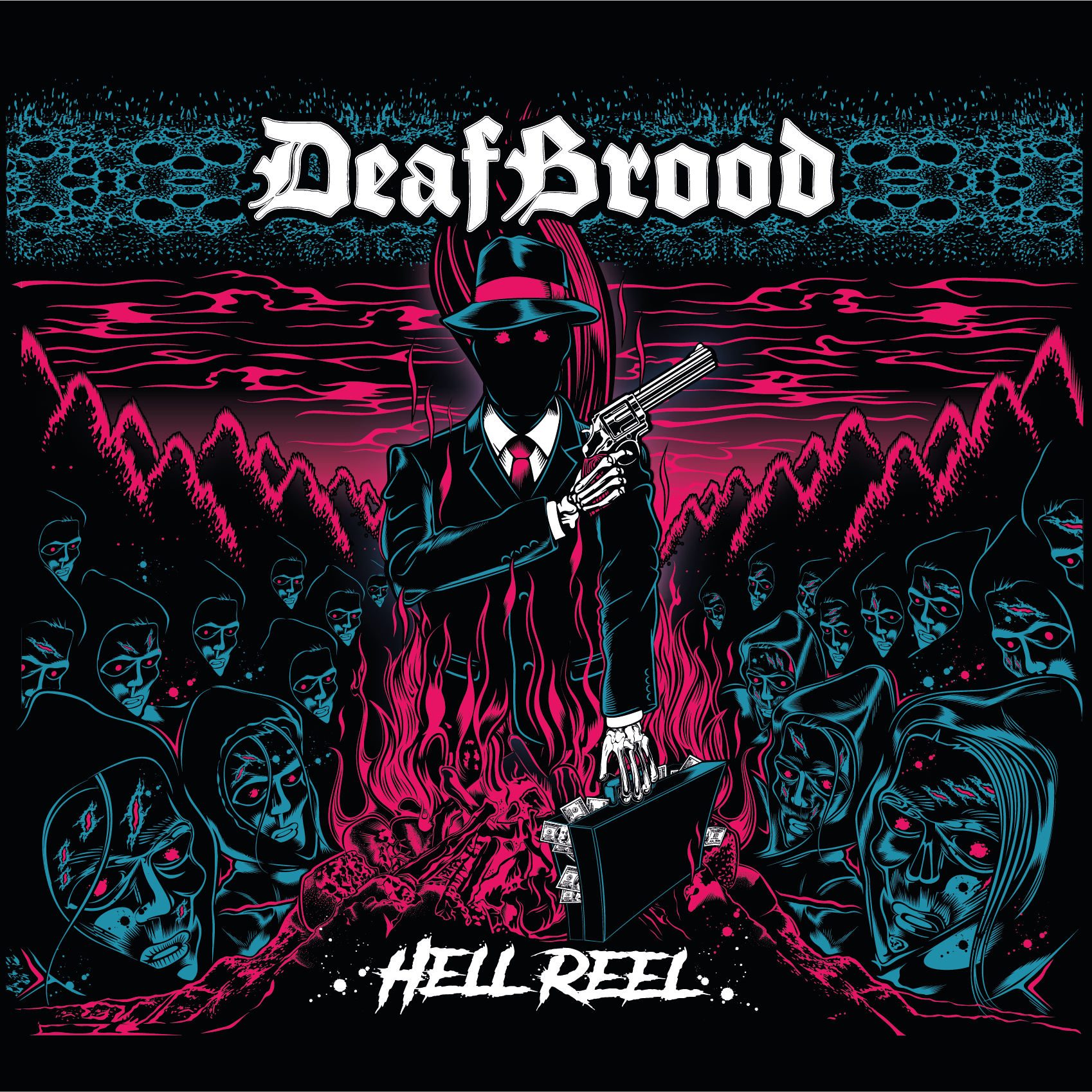 L'album s'ouvre sur « I Snatched A Bottle ». Une voix à la Lemmy, un hard'N roll direct. Le titre a suffisamment la confiance du groupe pour donner naissance à un clip.
« Hell Reel », qui baptise l'album, rassure quant à la fiabilité de la formule.
Toujours très efficace, « Dawn Of Man » est un hard martelé par des guitares qui vont à l'essentiel.
« Another Row Of Five » accélère légèrement. Le riff est très catchy, rappelant un Motörhead période « Bomber ». Un court solo de guitare vintage se fait entendre.
« Party Girl (Show Me Your Moves) » est un excellent hard groovy à la Thunder. La lead se fait plus glissée et démonstrative, bien portée par une rythmique opiniâtre.
Batterie pour l'entame - c'est une formule utilisée sur plusieurs morceaux - de « Never Out Of Supplies » qui privilégie la rythmique et les choeurs. Un morceau taillé pour la scène.
« The Act » fait rouler la basse et permet de remarquer une production très agréable. Ce mid-tempo se démarque par les arrangements lignes de chant/guitares. La lead fait à nouveau une belle prestation. C'est l'un des morceaux les moins classiques de l'album.
« Lady Blue » démarre sur un dialogue batterie/guitare et suit une rythmique assez boogie.
« Tinnitus Rock » mise sur des choeurs puissants et mémorables. Un morceau assez festif.
« Money Order Gun Powder » donne de l'espace à la voix rocailleuse de Julian. Le refrain est d'une efficacité diabolique.
« Ain't No Time » est l'enchaînement parfait avec son prédecesseur. Le pont qui relie les deux parties de la chanson est très bien construit.
« Drunk As Fuck » se fait intense pour clôturer l'album, comme si Deafbrood avait voulu nous laisser sur les rotules.
« Hell Reel » est un opus assez long pour le genre hard-rock, mais Deafbrood a su trouver suffisamment de diversité entre les deux gardiens du Temple que sont AC/DC et Motörhead pour faire passer son propos d'un trait. Malgré un chant rocailleux qui n'est pas sans rappeler celui de Lemmy Kilmister, ces Rennais ne capitalisent pas sur la ressemblance et proposent un album de hard « sweat & beer » efficace, aux références larges et honorables. Le tout est servi par une production qui met bien en relief leur recette. Toutes les conditions sont donc réunies pour que les amateurs de hard-rock passent un bon moment à l'écoute de cette galette taillée pour la fête et pour la scène.
Nos pistes préférées :
« The Act », « Money Order Gun Powder ».
Les critiques ont dit :
« Deafbrood nous apporte ici la preuve que le hard rock'n'roll est un genre inépuisable. »
Métal Intégral
« Un album de hard rock'n'roll efficace qui retranscrit à merveille l'attitude rock'n'roll »
Marie Odym (Ody Metal)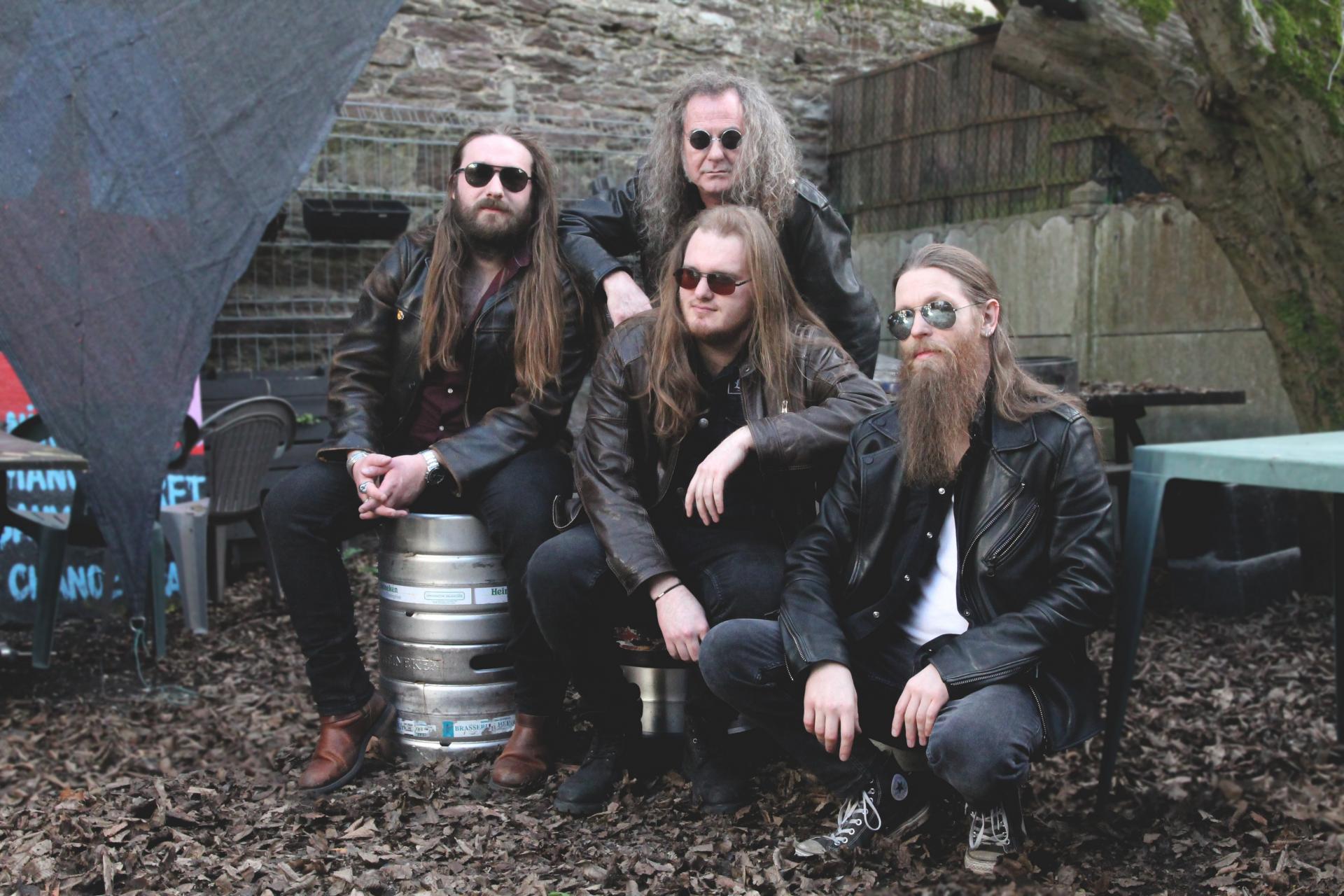 Line-Up :
- Julian : chant, basse
- Aymeric : guitare lead, chœurs
- Martin : guitare rythmique, chœurs
- Cyrille : batterie, chœurs
Ecoutez l'album ICI