« Trouble And Their Double Lives » sera le premier album live du groupe britannique en vingt ans de carrière.

CRADLE OF FILTH par Annie Atlasman
---
Dani Filth explique :
« Je dirais que cet album live était très attendu, à en juger par cet écart de vingt ans depuis le dernier ! Il sert également de bon accompagnement à notre tournée imminente Double Trouble Live aux côtés de DevilDriver, et étrangement, il comble la période pendant laquelle nous préparons notre premier album publié chez Napalm Records, dont l'excrétion de masse est prévue pour 2024. »
« Trouble And Their Double Lives » a été enregistré entre 2014 et 2019 lors de concerts donnés aux USA, en Europe, en Australie et dans le monde pendant la tournée Cryptoriana World Tour. Il a été produit, mixé et masterisé par Scott Atkins aux Grindstone Studio (Vader, Behemoth, Amon Amarth) à Suffolk en Angleterre, avec des captations audio réalisées par Danny B.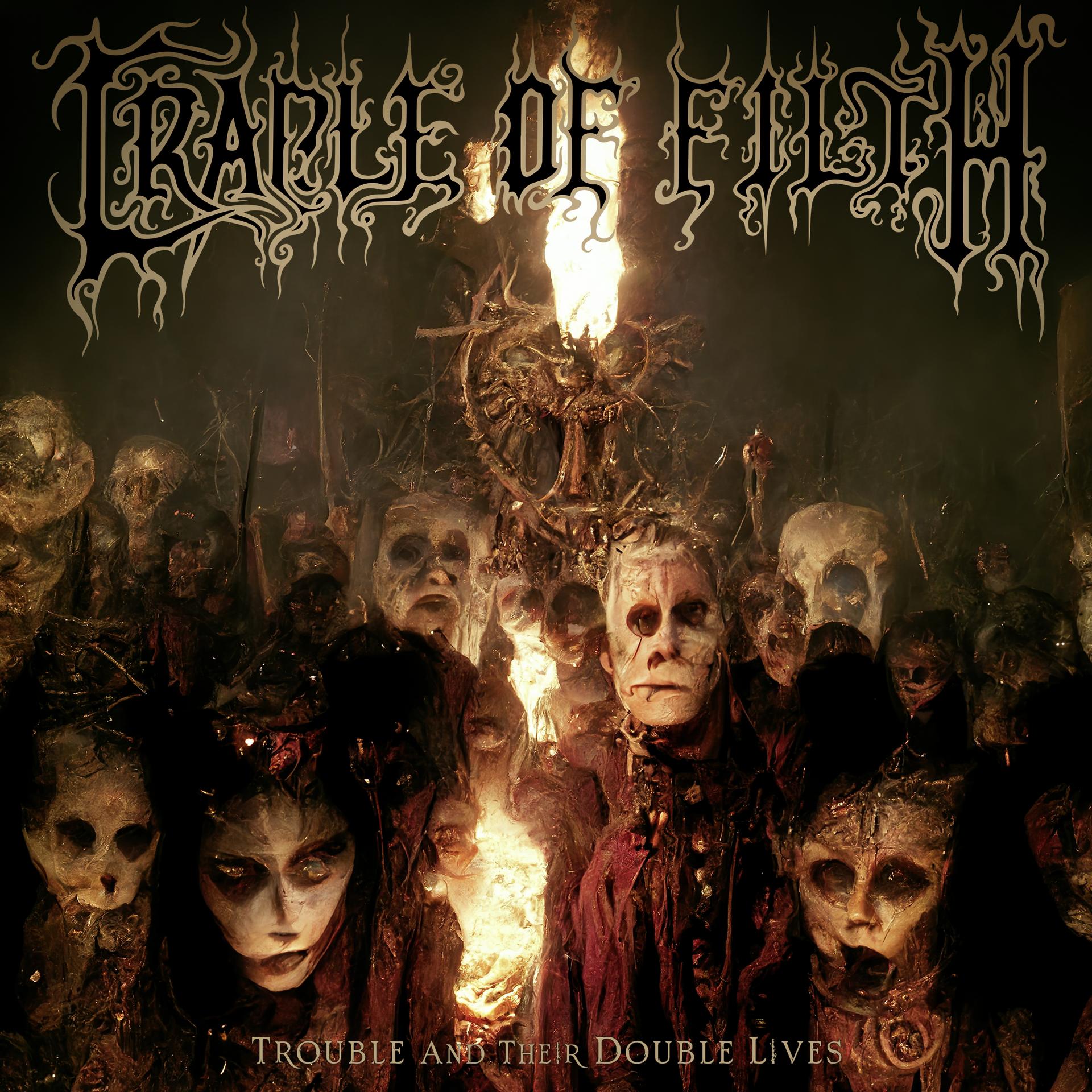 L'album live sera composé de classiques du groupe (tracklist in fine) ainsi que deux inédits enregistrés en studio : « Demon Prince Regent » et « She's A Fire ».
Dani Filth précise :
« Les deux titres originaux de cet album ont été écrits après l'enregistrement de Existence Is Futile et présentent un pont parfait, quoique pas forcément lié, entre notre temps chez Nuclear Blast et notre prochain disque chez Napalm Records. Il a toujours été question d'un double-album, mais on a pensé 'Tant pis ! Fourrons du nouveau sur cet album aussi ! Le pire des deux mondes !' La chanson en elle-même évoque la quintessence d'une passion ardente, une sombre inspiration de l'amour et de la créature qui l'a provoqué. »
« She's A Fire » fait l'objet d'un premier single-clip sorti le 01/03/2023.

« Trouble And Their Double Lives » de Cradle of Filth sera disponible le 28/04/2023 chez Napalm Records aux formats :
Digital
Pochette cartonnée avec 2 CDs
Double vinyle noir
Double vinyle argent (Europe seulement)
Double vinyle orange transparent marbré noir + disque de feutrine (exclusivité shop Napalm Records - 500 exemplaires)
Double vinyle or (exclusivité shop Napalm Records - 500 exemplaires)
Coffret deluxe en bois : pochette cartonnée 2 CDs + patch + pins + médiator + porte-clés + bouchons d'oreille (exclusivité shop Napalm Records - 666 exemplaires)
Les précommandes sont ouvertes ICI.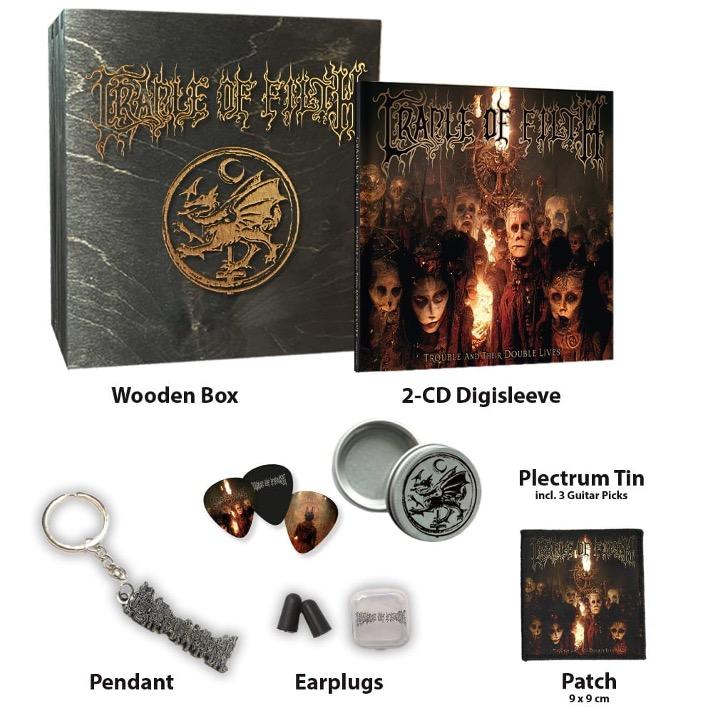 Tracklist :
1. She is a Fire (inédit)
2. Heaven Torn Asunder
3. Blackest Magick in Practice
4. Honey and Sulphur
5. Nymphetamine (Fix)
6. Born in a Burial Gown
7. Desire in Violent Overture
8. Bathory Aria
9. The Death of Love (titre bonus)
10. Demon Prince Regent (inédit)
11. Heartbreak and Seance
12. Right Wing of the Garden Triptych
13. The Promise of Fever
14. Haunted Shores
15. Gilded Cunt
16. Saffron's Curse
17. Lustmord and Wargasm (The Lick of Carnivorous Winds)
18. You will Know the Lion by his Claw (titre bonus)