Croupe : Redemption
Album : "Three Of A Kind" (23/04/2021)
Genre : Metal
Origine : Nancy
Par Crysall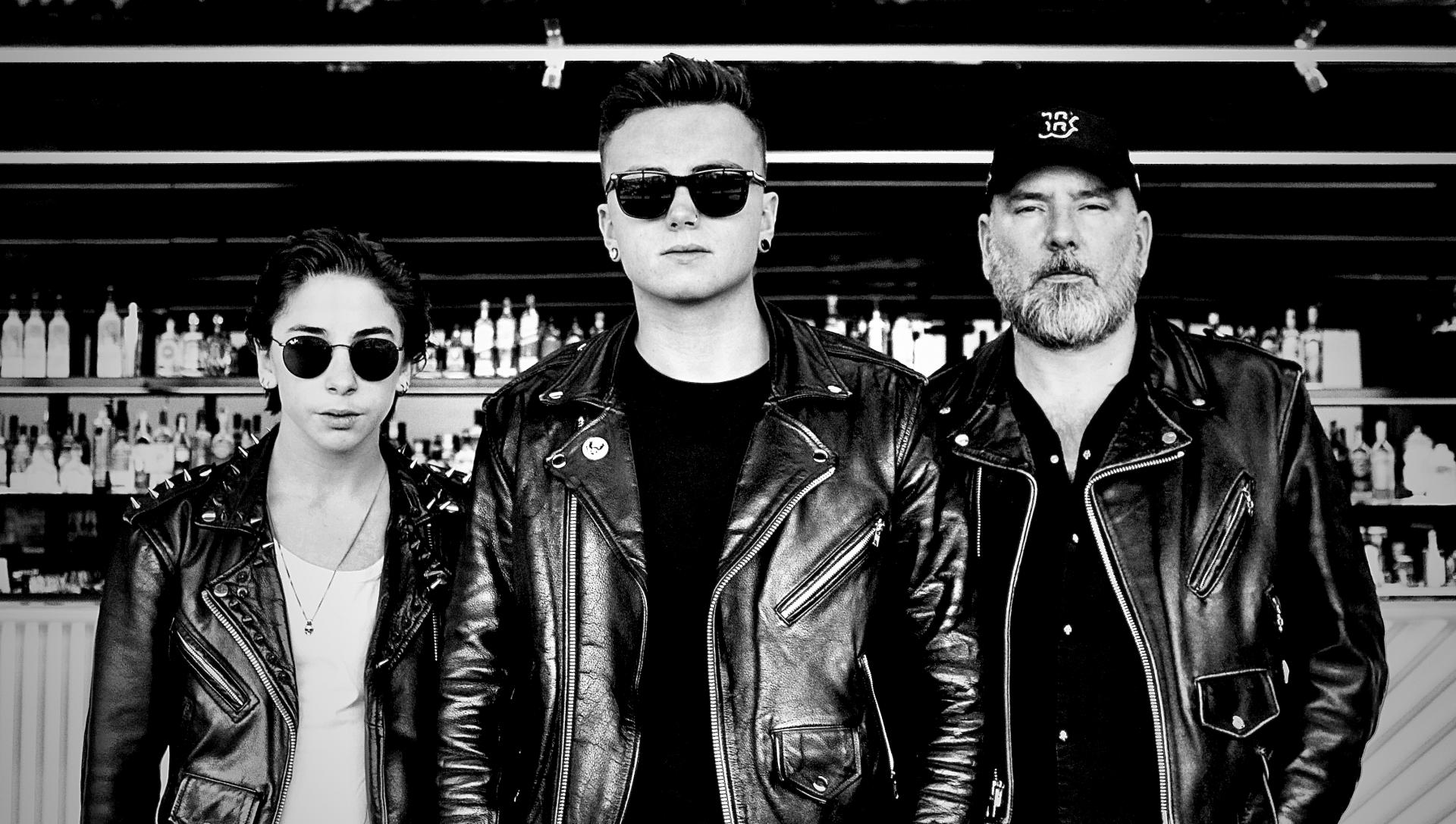 Redemption par Bastien Kolodriejerak
C'est avec un grand intérêt que je me suis penché sur ce trio familial de Nancy.
Visiblement les dieux du Rock sont passés au-dessus de la maison des Khun et s'y sont arrêtés un p'tit moment pour causer musique.
Quelque chose me dit qu'ils ont bien fait, à l'écoute de ce premier opus plein de bonnes choses pour nos oreilles !
Redemption tape juste et fort et rien qu'à regarder le clip du premier extrait (Play It Louder), on sait qu'on n'a pas affaire à des enfants de chœurs.
Après deux EPs - Live & Loud (2018) et Angel (2019) - les Nancéens se lancent dans le grand bain avec ce magnifique album rempli de surprises à donner envie de se propulser dans le temps et d'oublier cette pandémie pour voir la famille sur scène pour défendre « Three of A Kind ».
Après un passage remarqué lors du Voice of Hell sur la scène du Hellfest en 2018, ça donne la pêche.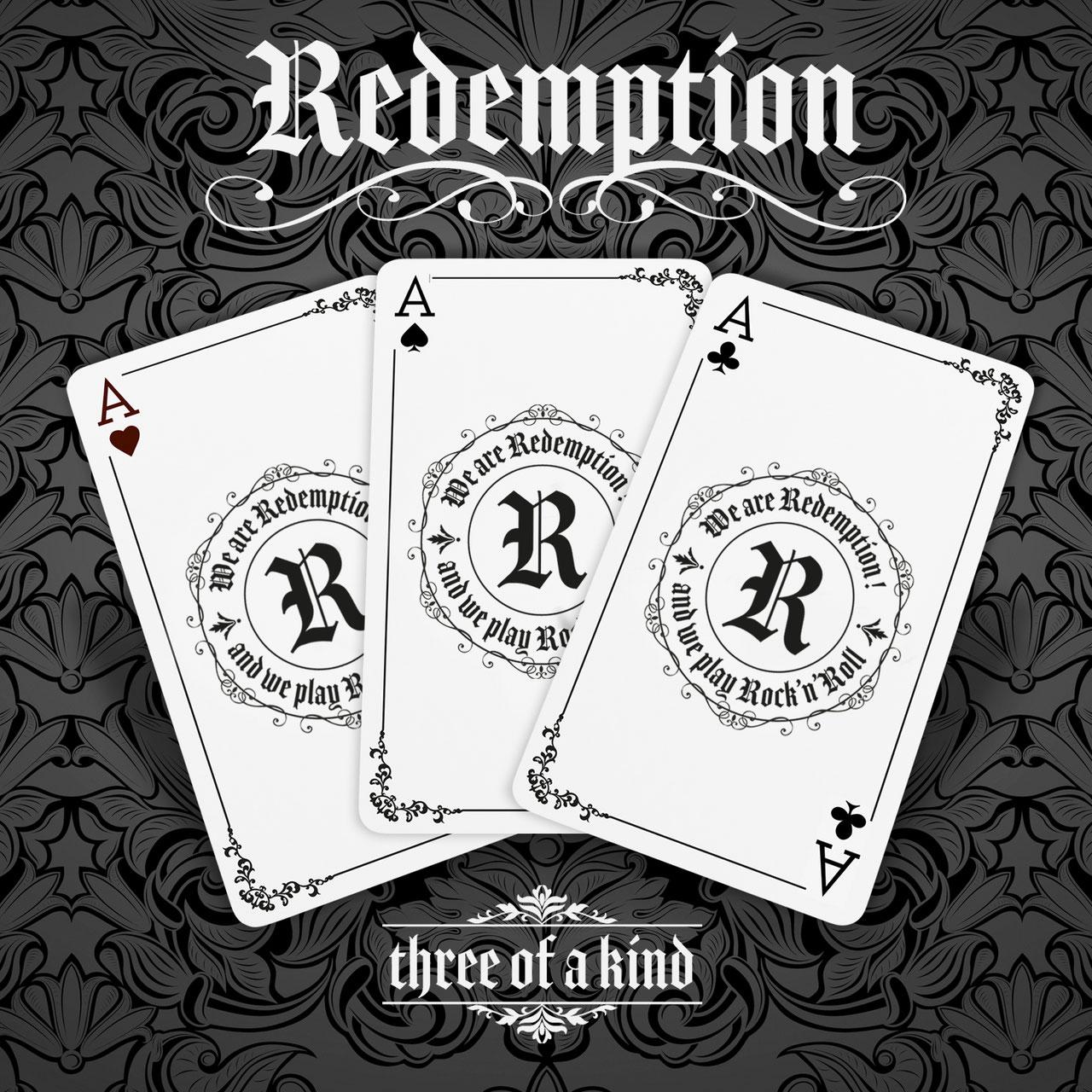 REDEMPTION, "Three Of A Kind" (EP - 2021) - Artwork Alexandre Soles.
Une intro tout en douceur pour nous souhaiter bienvenue à l'état sauvage (« Welcome to the Wild »), avec ses riffs endiablés pour nous demander ensuite si on est prêts à y aller (« Are You Ready ? »), mais bien sûr qu'on est prêts… Prêts pour la suite ! Et ça va continuer à envoyer sévèrement avec le titre de l'album qui nous dit qu'ils sont les trois mêmes (« Three Of The Kind »), qu'ils sont Redemption, et qu'ils jouent du Rock pour nous ce soir…
On avance dans l'album et tout est toujours carré, je prends un énorme plaisir à écouter. Nos amis nous disent de faire du Rock ou de mourir (« Rock or Die »)...
Allez hop, on va faire à leur façon (« Do It My Way »), du côté sombre (« Dark Side »). On n'a pas le temps de respirer et Mat nous invite à le suivre (« Follow Me »), avec son intro digne d'un titre de Metallica, pour continuer et nous dire qu'il ne l'a jamais su (« I Never Knew »). Su quoi ? Qu'il jouait plus fort (« Play It Louder ») ! La règle (« The Rule ») ? Une seule règle : écouter , et écouter encore et encore, aller les voir sur scène dès que l'on pourra y aller, et profiter au maximum de ce qu'ils nous envoient pour aimer la musique…
Ils nous le disent…Ils sont Redemption et ils jouent du Rock 'n'Roll pour nous ce soir !
Line-up :
Mat Kuhn (Chant & Guitare)
JS Kuhn (Basse & Chœurs)
Rod Kuhn (Batterie)
Tracklisting :
01. Sound of Rock'n'roll
02. Welcome to the Wild
03. Are You Ready
04. Three of a Kind
05. Rock or Die
06. Do it My Way
07. Dark Side
08. Follow Me
09. I Never Knew
10. Play it Louder
11. The Rule