Groupe : Octane
Album : The Life I Choose (30/04/2021 - M&O Music)
Genre : Hard/Big Rock
Origine : Laval
On aime : L'énergie, les grosses guitares, le chant à deux voix.
Par Ahasverus
Le Groupe :
Octane est un groupe originaire de Mayenne qui a la particularité de conjuguer chant masculin et féminin.
Formé voici environ dix ans, le quatuor se compose initialement d'Alexandre (guitare, chant), Fabien (batterie), Laurent (basse) et Morgane (chant).
Le groupe cite pour influences Foo Fighters, Alter Bridge, Metallica, Stone Sour ou Ghost.
Octane a partagé la scène avec Bukowski, Tagada Jones, Vulcain ou encore Blaze Bayley.
En 2018 sort son premier EP, « H8C18 ».
En août 2019, Morgane cède le micro à Mali.
En 2021, Octane revient avec un nouvel album :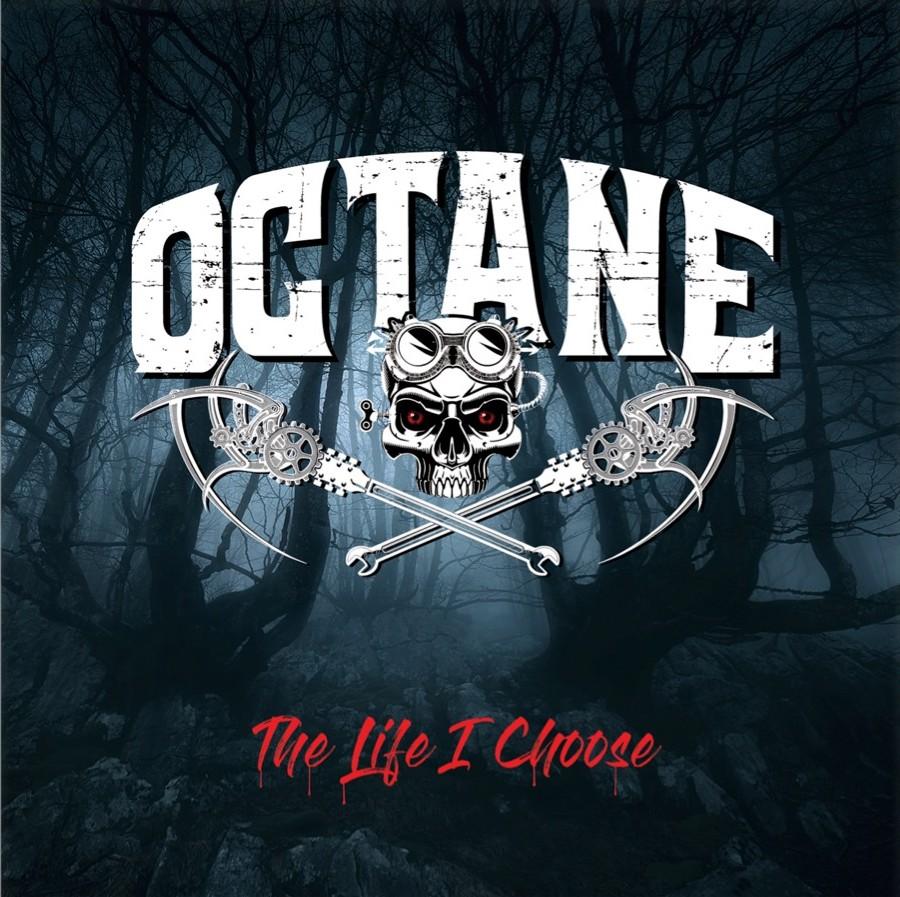 OCTANE, "The Life I Choose" (2021)
« The Life I Choose »
L'Album :
« The Life I Choose » est un sept titres de vingt-sept minutes.
Il est soutenu par le clip « Parasite ».
Les Critiques :
"Un pur moment de rock 'n' roll."


http://www.soilchronicles.fr

"Sept morceaux aux rythmiques assassines et groovy et aux mélodies bien pensées."


https://www.themetalart.eu
Notre Avis :
Après l'excellent « TC8H18 » sorti en 2018, Octane prenait le pari de revenir avec le même format sept titres et avec la même formule à deux voix, mais une chanteuse différente - ce qui nous semble plutôt gonflé car le duo Alex/Morgane avait su marquer les esprits.
Challenge donc, pour Mali : elle doit rentrer dans un costume pas forcément cousu pour elle, et sauter directement dans le grand bain dans une période dont tout le monde s'accorde à dire qu'elle est compliquée.
Heureusement, Octane n'a pas perdu son médiator, il excelle à composer des hymnes efficaces. Il a de plus deux atouts majeurs dans sa manche : des grosses guitares (et le jeu particulier du bassiste n'y est pas pour rien), ainsi que des harmonies à deux voix qui déchirent.
En ce sens « The Life I Choose » devrait rassurer la fanbase des Lavallois dès le premier refrain : il est particulièrement explosif et accrocheur. Octane reste un groupe particulièrement percutant et il vous balance dans la tronche un EP qui continuera à asseoir sa réputation de groupe sévèrement burné. L'opus se termine en apothéose avec le titre qui lui a donné son nom et la messe est donc dite en sept brûlots : le nouvel Octane est d'un méchant calibre.
Les Liens :