Groupe : Los Disidentes Del Sucio Motel
Album : Polaris (02/04/2021)
Origine : Strasbourg
Genre : Metal Alternatif
Par Ahasverus
Le Groupe :
Los Disidentes Del Sucio Motel entre dans la carrière en 2005 et sort son premier opus, l'EP "Room 159" en 2007. (discographie complète in fine).
Il cite pour influences Mastodon, Alice in Chains, Deftones, Black Sabbath et Pink Floyd.
A propos de l'univers musical du groupe, Nicolas Foucaud (chant, guitare), explique à Heretik Magazine :
"Au départ, LDDSM était un projet récréatif, et ce n'est que lorsque nos autres projets ont pris fin que nous en avons fait notre priorité. C'est vraiment à ce moment-là que nous avions décidé d'y aller à fond ! À l'époque, la scène Stoner n'était pas particulièrement populaire. Il y avait quelques groupes de Stoner en France, comme Glowsun et Mars Red Sky, mais ils n'étaient qu'une minorité. Puis, il y a eu ce morceau « Journey » sur Arcane, notre deuxième album, qui a fait la bascule. Du Rock Stoner, on se rapprochait désormais un peu plus du Metal Atmosphérique !"
(http://www.heretik-magazine.fr)
A propos de son patronyme, le groupe jusitifiait sur le webzine Divertir :


"Nous étions très inspiré par la culture Sud-Américaine, les vieux Motels délabrés et le Nouveau Mexique et à l'issue d'un brainstorming, c'est ce nom à dormir dehors qui est ressorti. Aujourd'hui notre style musical et visuel a beaucoup évolué et on se présente plus sous LDDSM."




(Retrouvez cette interview en intégralité grâce au lien in fine)

En 2017, le groupe se produit au Hellfest (scène Valley).
En 2021, Los Disidentes Del Sucio Motel sort son quatrième album...
"POLARIS"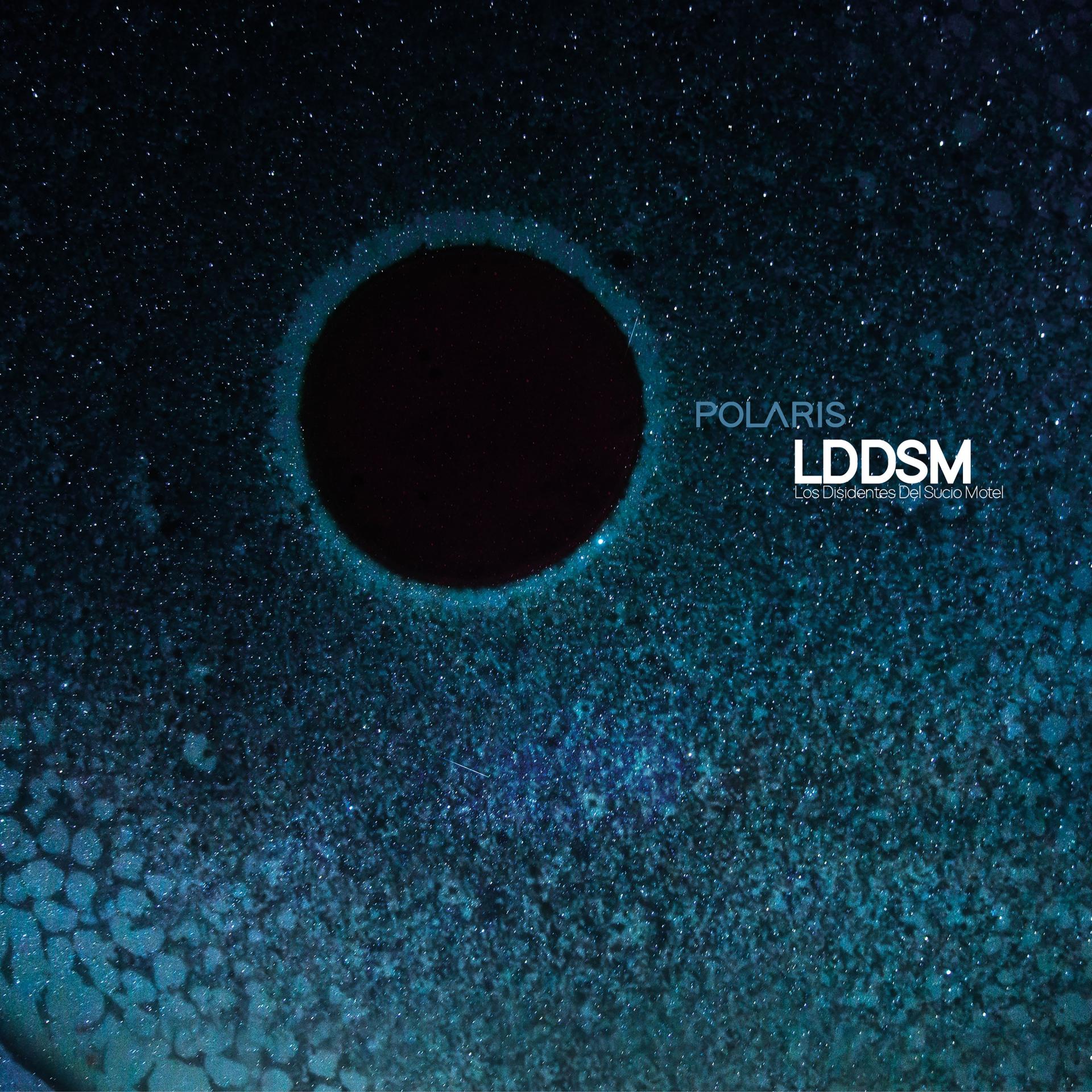 L'Album :
"Polaris" est un album de dix pistes pour une durée d'environ quarante-quatre minutes.
Il inaugure l'arrivée de Katia Jacob à la basse et au chant. Le groupe compte donc désormais trois vocalistes.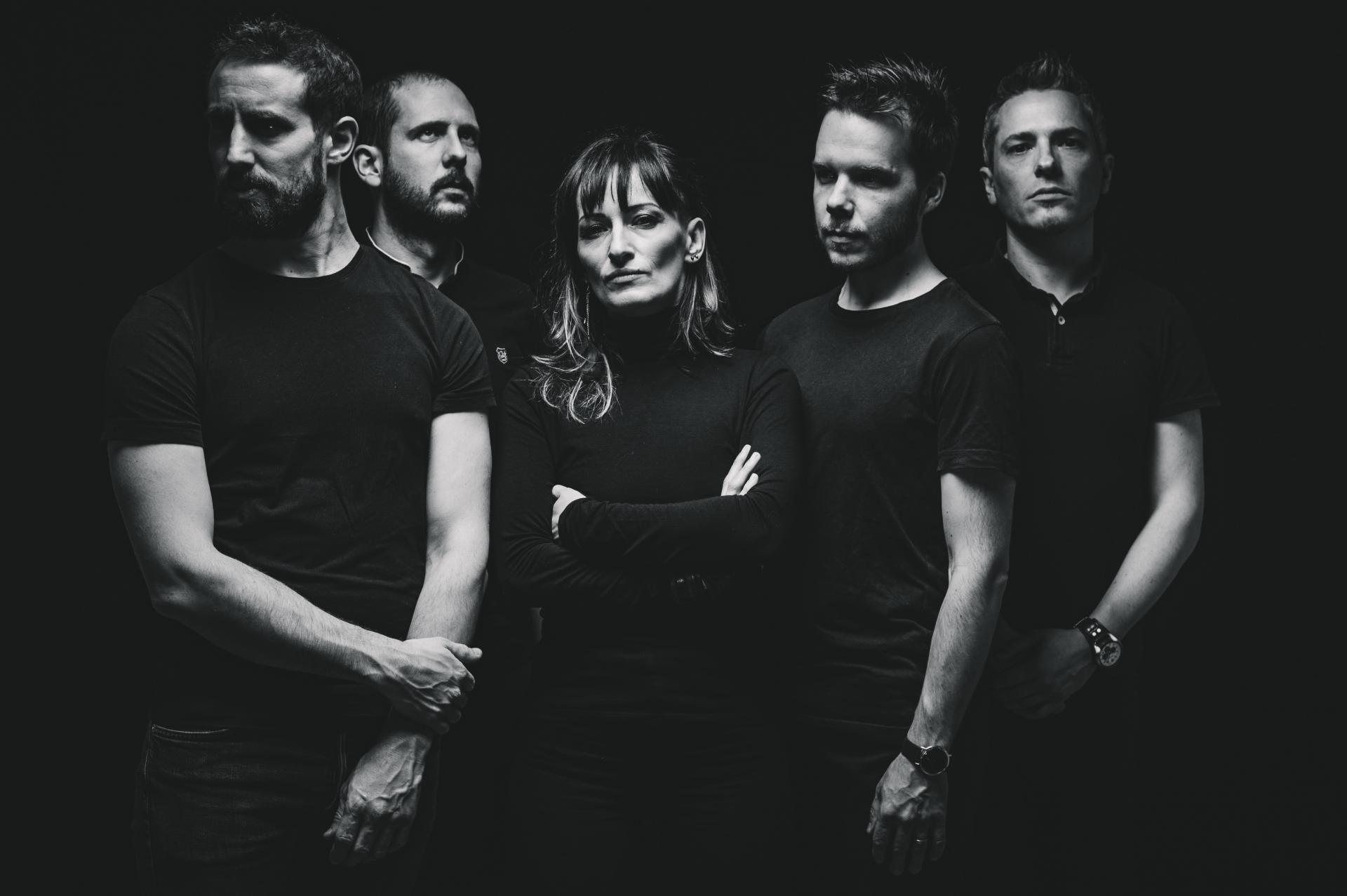 LOS DISIDENTES DEL SUCIO MOTEL par Benjamin Hincker
Les titres de "Polaris" sont tous crédités Los Disidentes Del Sucio Motel.
L'album s'intéresse à la relation qui relie l'Homme et l'Univers, qu'elle soit scientifique, politique ou spirituelle. Chaque chanson traite cette thématique sous un angle différent.
Polaris est introduit par ":-:o :-:", une plage énigmatique de treize secondes. LDDSM expliquait au webzine Divertir l'histoire de cette première piste :


"Elle n'était pas vraiment voulue au départ, c'est un peu un hasard du studio. Un matin en préparant la session du jour, Rémi du White Bat Recorders, le studio où nous avons enregistré, repassait la bande à l'envers du titre The Great Filter et la reverbe de la table était enclenchée. Ca a créé cet effet super psyché qu'on a adoré. J'ai dit à Rémi « Attends ! Comment t'as fait ça ? On pourrait l'utiliser comme intro ! Le début serait donc la fin passée à l'envers »."




(Retrouvez cette interview en intégralité grâce au lien in fine)

"Polaris" a été enregistré live et en analogique au studio White Bat Recorders par Rémi Gettliffe (SHINESKI), avec qui le groupe avait déjà collaboré en 2018 pour les cover "Welcome To The Machine", de Pink Floyd, et "Teardrop", de Massive Attack.
Sur "Polaris", Rémi Gettliffe intervient également au chant et au clavier.
"Polaris" fait partie du catalogue KLONOSPHERE - Season of Mist.
Il est soutenu par le clip Alpha Ursae Minoris, réalisé par Ben Auer.

Les Critiques :
"Los Disidentes Del Sucio Motel est le porte étendard du rock alsacien. Peu de doute qu'à terme il pourrait être celui du rock français."


https://www.rockurlife.net

"Polaris est tout simplement un album remarquable."


https://www.french-metal.com

"LDDSM arrive à s'extraire de la redondance liée au genre par une émotion palpable et omniprésente. Bravo !"


https://amongtheliving.fr
Notre Avis :
Certains de ses membres étant de retour de l'escapade "Sapiens", Los Disidentes Del Sucio Motel revient au complet et avec un nouveau line-up pour un album qu'on aura du mal à catégoriser. Nous qualifierons donc sa musique de "métal alternatif", en n'oubliant pas de remercier l'inventeur du mot "alternatif" pour les services qu'il rend régulièrement aux chroniqueurs de musiques rock qui ne savent pas où classer les albums qui refusent d'entrer dans une case.
Et c'est bien le cas de "Polaris", qu'on ne saurait résumer à un style. Puissant, mélodique, énergique ("The Plague"), il est également subtil et parfois progressif ("Horizon"). L'une de ses marques de fabrique nous semble l'explosivité, sa production rugueuse affichant de la puissance même dans les tempos les plus lents ("Earthrise"), donnant à l'opus des épaules de déménageur. La seconde part du lion revient à la beauté. J'en veux pour preuve le captivant "Blue Giant" dont vous trouverez la génèse dans une interview très intéressante du webzine Divertir, dont nous vous proposons le lien in fine.

"Polaris" est donc un voyage à vivre intensément, qui peut nécessiter plusieurs écoutes mais qui alors vous mettra les poils. C'est évidemment un signe extérieur de richesse, et vous veillerez à ne pas passer à côté de cet album particulièrement réussi.
Line-up :
Nicolas Foucaud / Chant, guitares
Daniel Scherding / Chant, claviers
Katia Jacob / Chant + basse, claviers
Gregory Hiltenbrand / Batterie, percussions
Romain Reichhart / Guitares
Musicien additionnel: Rémi Gettliffe / Chant, Claviers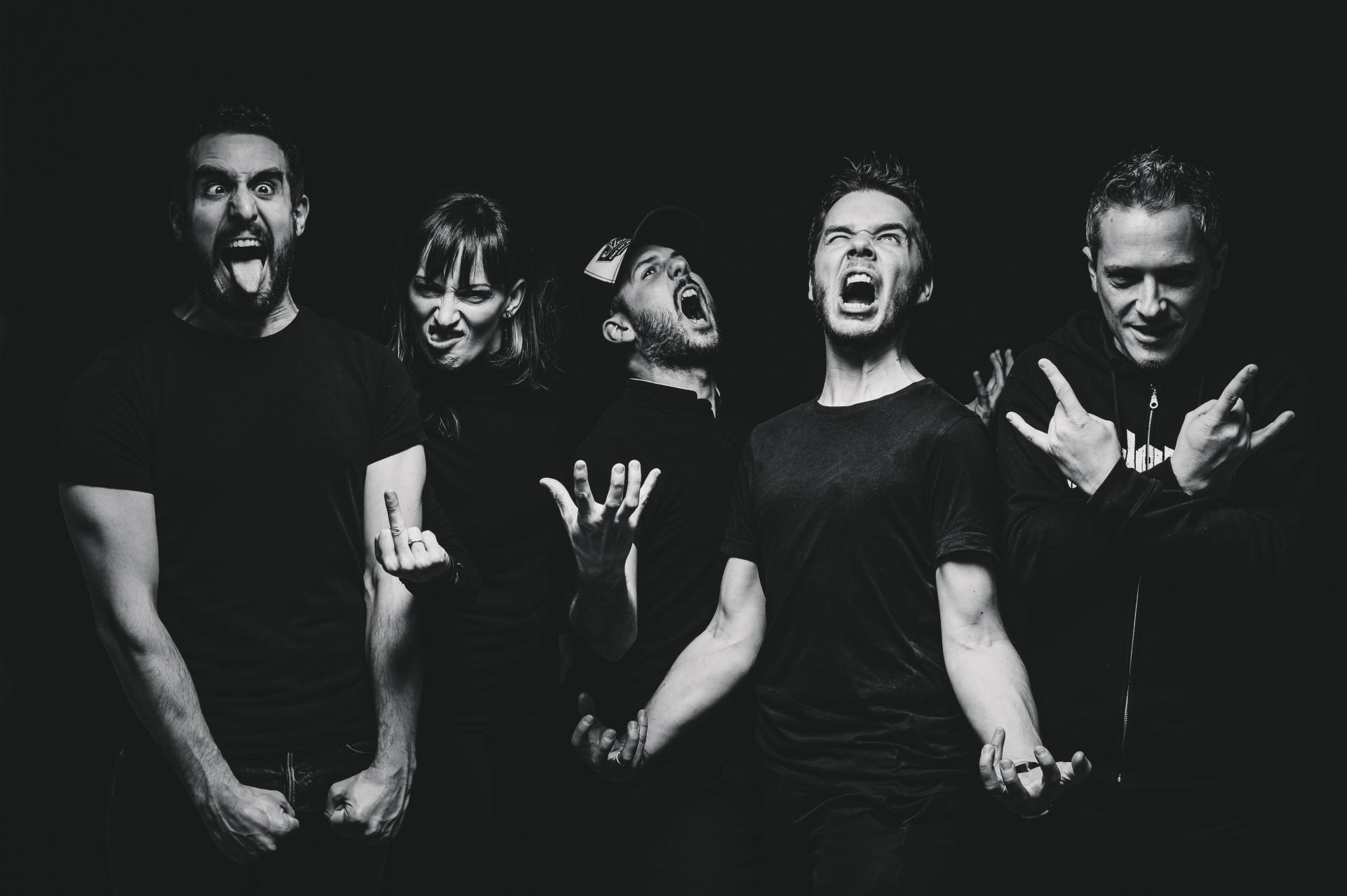 Los Disidentes Del Sucio Motel par Benjamin Hincker
La Tracklist :
:-:o :-:
Blood-Planet Child
Dark Matter
Blue Giant
The Plague
Alpha Ursae Minoris
Earthrise
The Key
Horizon
The Great Filter
Discographie :
Room 159 (EP - 2007)
Tour Or Die (DVD - 2009)
Soundtrack From The Motion Picture (2010)
East Side Story (Split)
Arcane (2013)
Human Collapse (2016)
Polaris (2021)
Les Liens :
Pour tout savoir ou presque de cet album, nous vous invitons à lire l'excellente interview que Los Disidentes Del Sucio Motel a accordé au webzine Divertir :
https://www.divertir.eu/blog/culturel/los-disidentes-del-sucio-motel-l-album-polaris.html