Groupe : Erei Cross
Album : « The Widow » (EP - 11/06/2021)
Genre : Metal alternatif
Origine : Poitiers
On aime : Le son, l'originalité.
Par Ahasverus
Le Groupe :
Erei Cross est un anagramme de "sorcières".
Ce duo, formé en 2019, voit Adrien Grousset (Hacride) jouer de tous les instruments et Laetitia Finidori assurer le chant.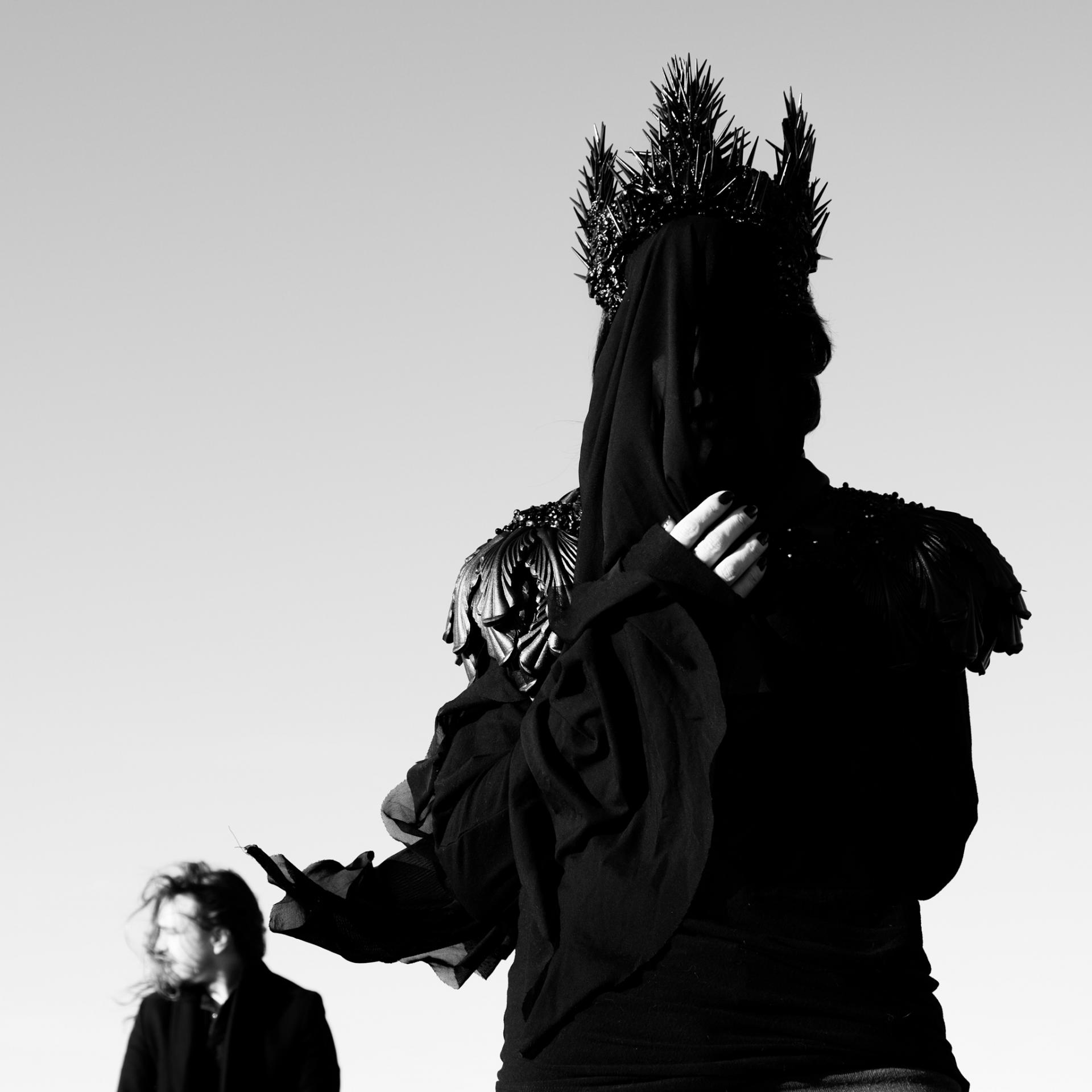 Erei Cross définit son univers ainsi :


"Le groupe peut s'apparenter à la scène Rock moderne avec des riffs de guitare à la Queens Of The Stone Age ou encore Royal Blood, ainsi que des lignes de chant proches de PJ Harvey, tout en y associant une atmosphère tendue et sombre."

Le 11/06/2021, Erei Cross présente son premier opus :
« The Widow »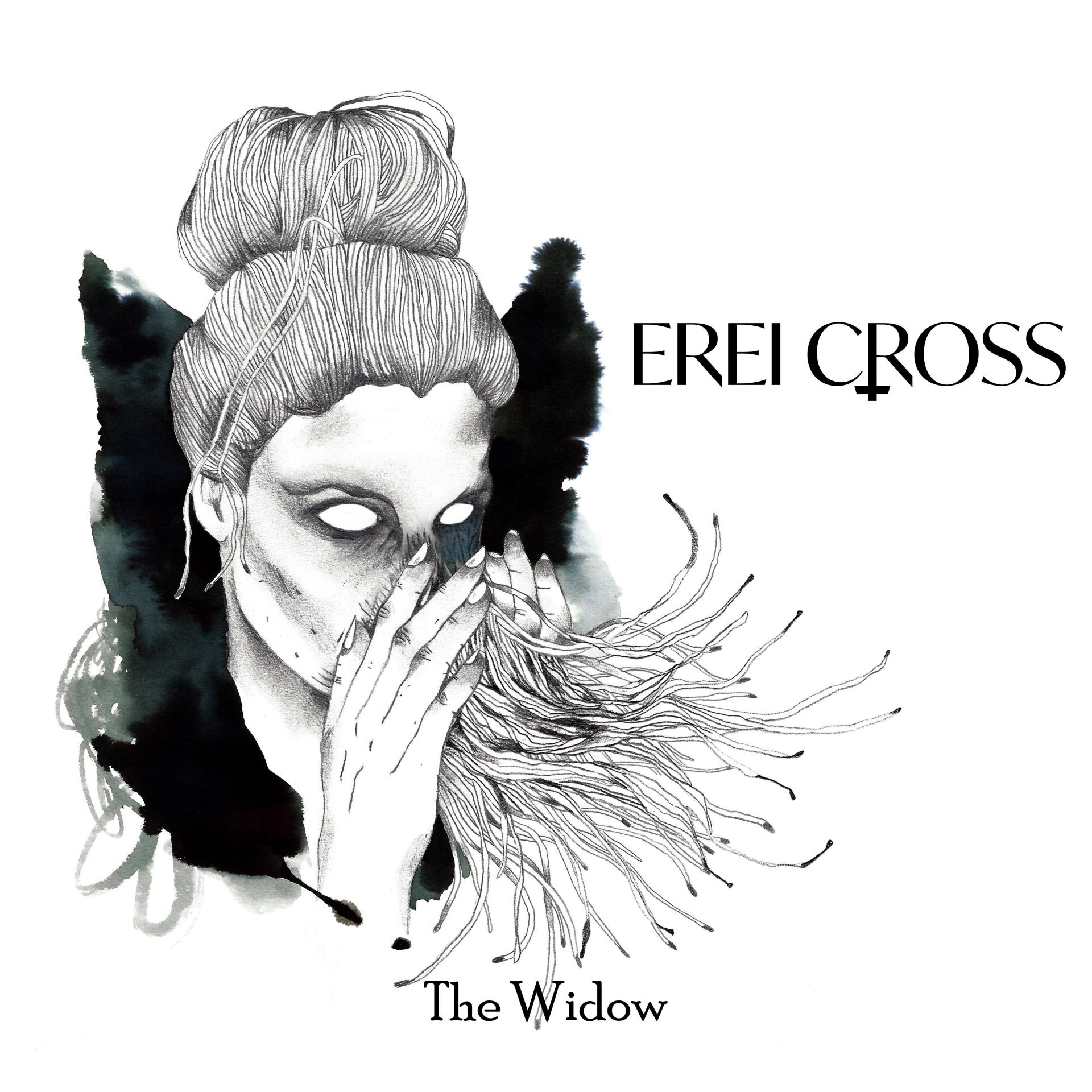 EREI CROSS, "The Widow" (EP - 2021)
L'Album :
« The Widow » est un six pistes d'environ vingt-huit minutes.
Ces six titres sont signés Adrien Grousset.
Ce dernier a également pris en charge l'enregistrement de l'album.
Le mixage et le mastering sont réalisés par Deviant Lab / Thibault Chaumont.
Sur les sujets abordés par l'EP, Erei Cross précise :


"La thématique qui se déploie en toile de fond de « The Widow » est clairement le féminisme, le statut de la femme dans la société ou encore la défense des droits LGBTQ comme en témoigne le nom du groupe EREI CROSS ou SORCIERES en anagramme. La sorcière est un thème moderne du féminisme et de l'émancipation de la femme."

« The Widow » est soutenu par le clip « Here I am ... Far away ».
Les Critiques :
"Un concentré de sonorités très variées."


https://rocknforce.com

"Un premier EP déjà très personnel et donnant clairement envie de découvrir plus de matériel de leur part."


https://www.spirit-of-metal.com
Notre Avis :
Pour cataloguer ce premier Erei Cross, nous aurons recours à l'étiquette-jocker "métal alternatif". Non que le duo soit dispersé - au contraire, il réussit un EP très homogène - mais il emprunte ses ingrédients à tant d'univers pour en extraire sa colonne vertébrale qu'il est difficile à qualifier. On trouve au chant une tonalité shoegaze qui réussit une parfaite alchimie avec une structure métallique teintée d'électro et de pop. Les arrangements sont plaisants, la production très soignée. La qualité est là, et « The Widow » pose des fondations qui pourraient donner naissance à un bel édifice et permettre à Erei Cross de trouver son public . En tous cas, nous, on vous recommande ce très bon opus au style singulier.
Tracklist :
01. Here I Am Far Away - 4:09
02. Sorgin Dantza - 4:33
03. All In - 4:03
04. Lilith Grand Bitch to Queer - 5:36
05. The Widow - 3:49
06. Ainmosni - 5:18
Les Liens :