Groupe : D-O-G
Album : "In My World" (26/03/2021 - M&O Music)
Genre : Heavy Metal
Origine : Alpes-Maritimes
On aime : Du bon riff, le chant.
Par Ahasverus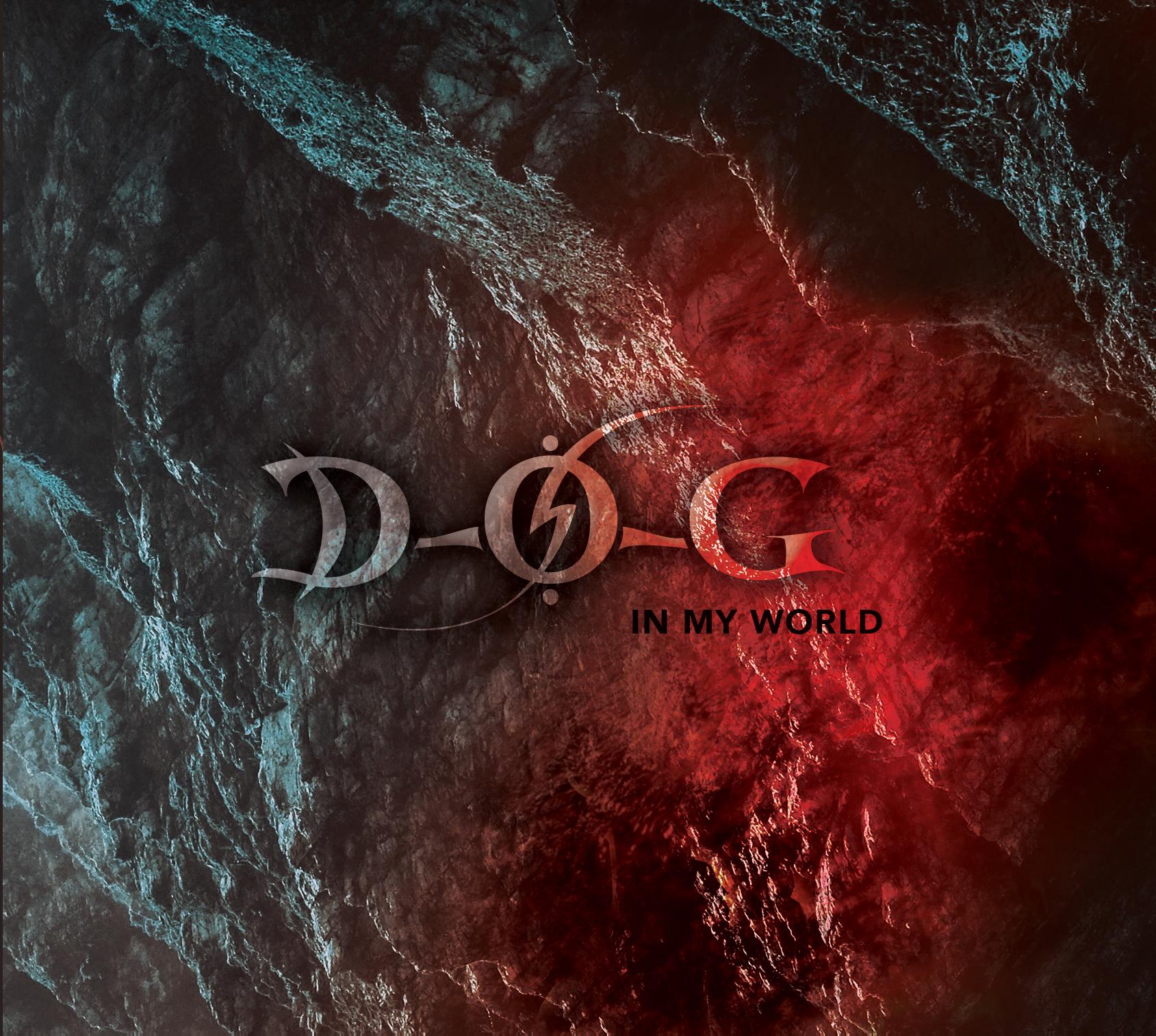 D-O-G, "In My World" (2021)
René-Marc Le Rolle et Eric Beau, respectivement oncle et neveu, écument ensemble les scènes du Sud-Est depuis peu ou prou 1988 au sein de diverses formations dont ils tiennent la basse et la guitare (Grand Nord / Dixit / Chaos). Leur projet D-O-G (en d'autres termes Dream Of Glory) courait dans les tuyaux depuis plusieurs années mais n'avait jamais pu être finalisé.
Forts d'une dizaine de compositions bien heavy dont les premières datent d'environ huit ans, ils trouvent une certaine stabilité en 2016 avec l'arrivée du batteur Alex Ferlain.
Ils sollicitent alors Jo Amore (KingCrown, Joe Stump's Tower Of Babel) pour y poser sa voix.
C'est ainsi que sort en mars 2021 un album de dix titres baptisé "In My World".
Dix titres, pour environ quarante-huit minutes de heavy garanti.
Dernier arrivé sur le projet, Jo Amore lui imprime évidemment sa marque, et c'est pour le meilleur, puisque des morceaux tels que "Modern Hero", que voici en clip, le font parfaitement !

Ce n'est pas le seul titre qui entreprendra de vous bastonner, et "The End Of Time" ou "Dream Of Glory" comptent parmi les morceaux qui tapent fort, faisant de ce "In My World" un album de heavy addictif, dont les escarmouches régulières font parfaitement le job.
La power-ballade de rigueur arrive en neuvième piste ("Icarus Dream").
Pour l'anecdote, vous retiendrez que les paroles du morceau "B.Ö.C." sont un assemblage de titres de chansons du combo américain... Si ça c'est pas l'amour !
En conclusion, "In My World" est un premier essai concluant et bien fichu. Le chant de Jo Amore illumine l'album de toute la hauteur de son talent. Cette raison suffirait à elle seule pour vous recommander l'écoute de cet opus qui possède cependant d'autres atouts capables d'accrocher toute oreille biberonnée au heavy-métal. A écouter et à suivre.
---
Line up :
Jo Amore (chant)
Eric Beau (guitares, backing vocals)
Alex Ferlain (batterie, clavier)
René-Marc Le Rolle (basse, backings vocals)
Les Liens :
https://backl.ink/144204219