« Ego Death » ranime les braises du Neo Metal en y insufflant des influences modernes.
Après une interruption de son activité pendant près d'une décennie et une discographie bien fournie (voir in fine), As They Burn revient avec un EP six titres d'une durée d'environ vingt-cinq minutes :
« EGO DEATH »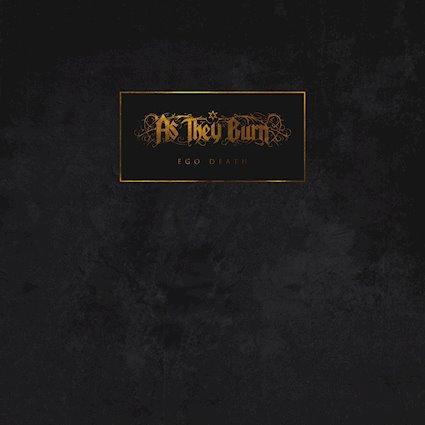 L'artwork est signé Adrien Griveau et Alex Diaz – Spaniard Studio.
Dès la première piste, le groupe francilien dispense un savoureux mélange des styles, mariage heureux de la classe et de la violence avec un chant qui refuse de prendre partie (« Unable To Connect »).
Les rythmiques sont puissantes et le groove est de la partie, véhiculé par la basse et la batterie.
Le mélange voix claires/voix saturées est efficace dans les deux camps (« Missing Pieces »).

Cette richesse empêche toute linéarité, même dans les morceaux les plus guerriers (« V.I.T.R.I.O.L. »), à la fois puissants et mélodiques, parés d'un raffinement qui se fissure au growl dans un break étonnant.
Les riffs accrocheurs marquent l'ambiance, parfois sombre et stridente (« Monster »), le duo basse/batterie est expressif (« Ego Death »), les guitares subtiles, et les vocaux, profonds ou agressifs s'appuient sur des rythmiques solides et ne lâchent rien jusqu'au final (« Angel »).

On trouve ainsi chez As They Burn les qualités des grands, ces ambiances variées, soignées et violentes, ce chant idéalement équilibré, ce style qui marche sur le fil sans jamais trébucher.
Le son actuel, l'esprit de cette autoproduction, rappellent tout à la fois les pères fondateurs du Neo Metal (Korn, Deftones) et The Old Dead Three pour son côté subtil, sans oublier Sepultura pour le groove des percussions et des rythmiques. Ces belles références bien digérées sont restituées dans un rendu qui nous séduit au plus haut point. On vous recommande donc avec conviction cette galette – courte mais d'un grand niveau - qui parvient à ranimer les braises du Neo Metal historique en y insufflant de la modernité.