Groupe : Amore Ad Lunam
Album : « White Wings Raven Soul » (05/11/21 - Dark Tunes )
Genre : Métal Gothique
Origine : Porto Rico
On aime : le songwriting, la voix dans les basses
Par Ahasverus
Amore Ad Lunam est un groupe originaire de Porto-Rico.
Ce projet a été lancé en 2006 par le chanteur/songwriter Malcolm Báez qui, après avoir oeuvré au sein de formations black, prenait ici un virage gothique.
Les chansons de Amore Ad Lunam englobent un large éventail de genres musicaux, mélangeant le rock'N'roll old school, le doom gothique, l'alternatif et le métal avec une touche de trip hop. Parmi ses influences, on retrouve The 69 Eyes, The Sisters of Mercy, Moonspell, Type O Negative, The Cult ou, Billy Idol et Paradise Lost. C'est ces trois dernières qui nous ont été le plus perceptibles à l'écoute du nouvel album.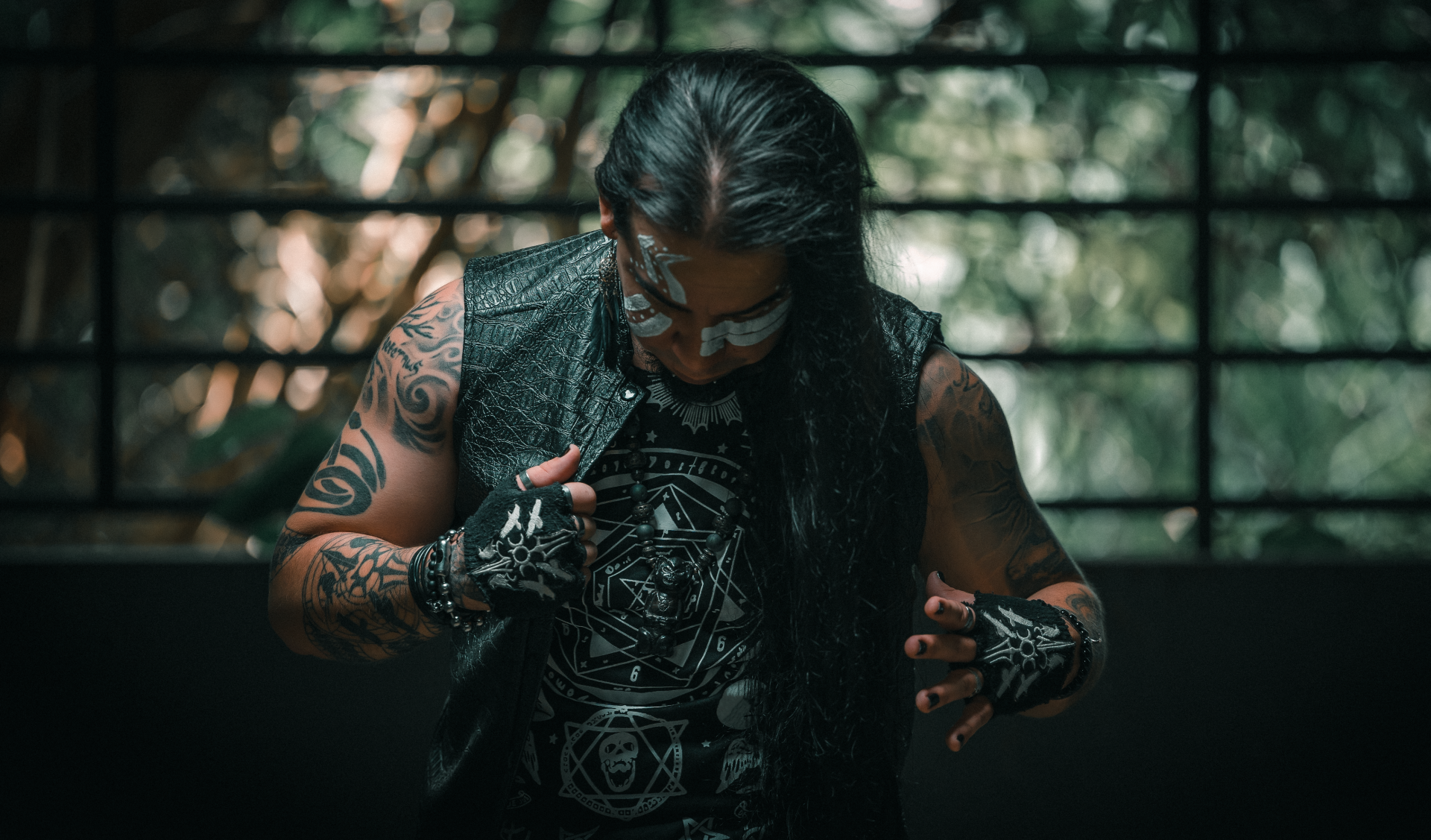 Ah ! Le nouvel album ! Nous en arrivons donc à l'essentiel de notre propos, c'est à dire à cet opus que la formation portoricaine a sorti le 05/11/2021 sur le label allemand darkTunes :
White Wings Raven Soul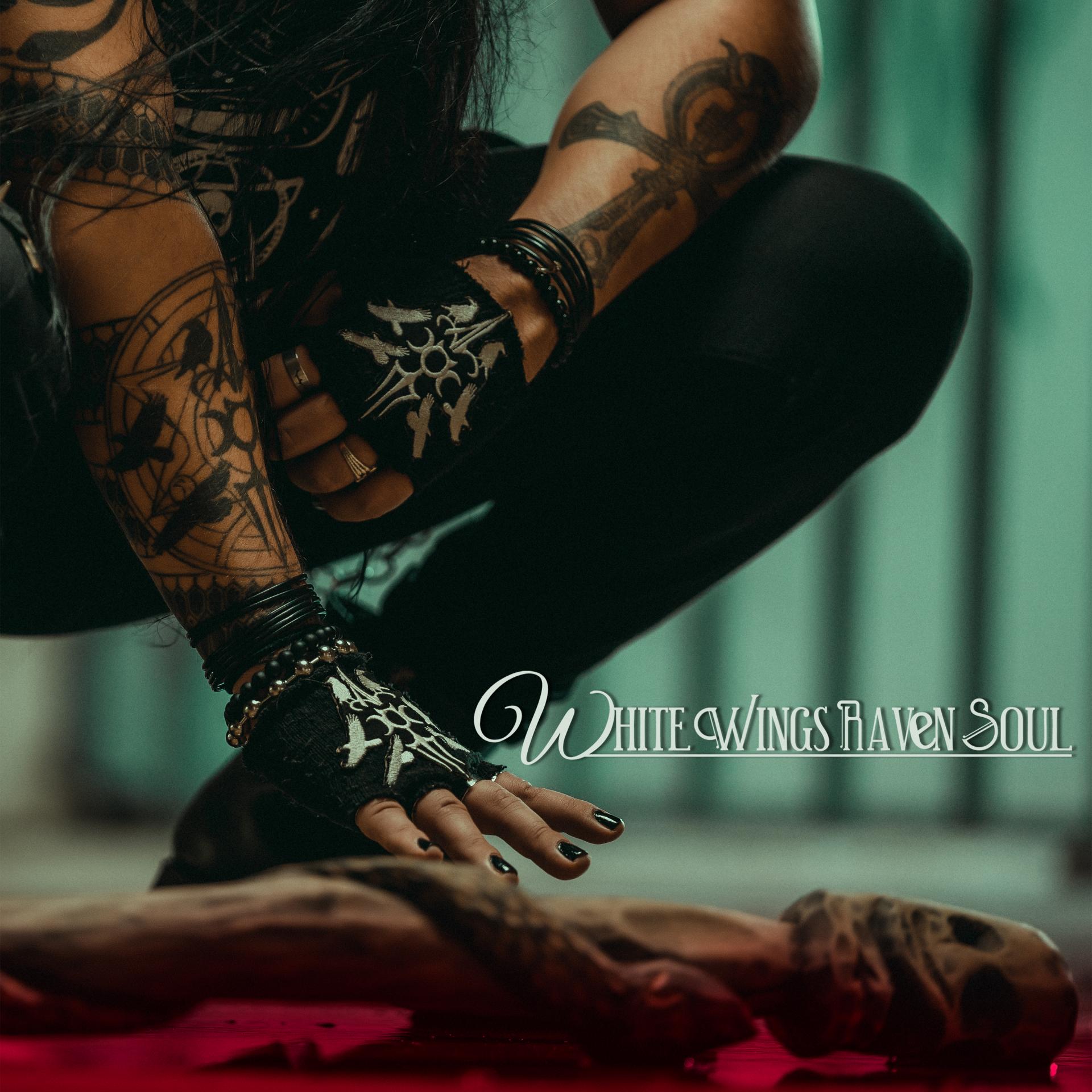 Il s'agit d'un douze pistes.
Plusieurs invités sont crédités sur différents titres :
Les pistes :
« White Wings Raven Soul » (tiens, pourquoi ce titre ?) s'ouvre sur « Pretty Screams » un rock gothique. Ecoutez ce riff d'intro : il n'aurait pas dépareillé sur un bon album de The Cult ! Les vocaux peuvent d'ailleurs rappeler ici ceux de Ian Astbury. Des notes de clavier soutiennent généreusement une guitare parfois saturée dont les sorties sont bien mises en avant par la prise de son. Les choeurs sont parfaitement travaillés.
« Stay » rend le relais dans un timing parfait. Ce second titre est assez lourd au démarrage, mais il prend vite de la vitesse. Les tonalités sont basses, et l'ensemble évoque Paradise Lost.
Des guitares acoustiques ouvrent la troisième piste. « Gravity » est une ballade aux choeurs bien travaillés, qui prendra de la densité et s'électrisera tout à fait sur son dernier quart. C'est cette fois à Billy Idol que l'on pense.
« Without You » connaît un début plus appuyé, tout en restant gothique. Nappes de clavier, grosses guitares, voix très basses, et un côté plus pop qui trouve son rythme sur un refrain entêtant. A la façon d'un Him, il rentre facilement dans la tête ; il sera plus compliqué de l'en faire sortir...
Intro intéressante, avec « A Broken Melody », sur un rythme qui accélère et un texte en Espagnol. Rapide, léger, ce ttire confirme un talent pour le songwiting. Les voix de basse sont toujours remarquables. Les notes hautes survenant sur le dernier quart au milieu de sonorités beaucoup plus graves donnent un contraste saisissant.
Ces notes hautes introduisaient le chant de Kemi Vita dans un duo avec Malcolm Báez pour « Bendita ».
« Perfect Moon » s'ouvre sur un riff offensif. C'est l'un des titres les plus rapides de l'album. Son côté électro peut rappeler Paradise Lost. Il trouve sa fin avec une section rythmique de plus en plus présente.
« Alone Forever » se rapproche d'un Him. La voix est très basse. La fin s'étire, un peu inhabituelle pour cet album.
« Lost Again » est plus mélodique, avec un beau travail des backing vocals. Du clavier, quelques ruptures de rythme, un côté électro, et toujours un bon sens du songwriting.
« I'm Inside You » est très rock, avec un clavier toujours bien présent. On notera un beau pont à la guitare lead. et une fin où la batterie se veut plus marquée.
« Nymphomaniac » dénote, avec des voix peu plus hautes auxquels l'album ne nous a pas habitués. Le son du clavier est assez vintage.
« Salvation & Drugs » est un titre de 2016. C'est un peu de légèreté qui conclut cet album.

En résumé :
Un album bien écrit, et très agréable. Un sens du songwriting évident, une production un peu sèche qui fait bien résonner les guitares et une prod' qui a trouvé ce qu'il convenait de rugosité pour éviter l'écueil de l'aspect clinique.
Le chant est remarquable dans les basses, et les titres rentrent bien.
Vous tenez avec ce « White Wings Raven Soul » un très bon album de métal gothique, qui tient la route sur toute la distance de ses cinquante-deux minutes. Vous aimez Him, The Cult, Paradise Lost ? Vous vous plongerez dans ce nouveau Amore Ad Lunam sans même prendre le temps de vous mouiller la nuque.
Les Liens :