Age of Athena est un groupe de métal symphonique fondé en 2016 à Toronto.
Depuis le départ de son bassiste Ethan Eisenkoelbl, la formation est créditée sous la forme d'un quatuor. Compte-tenu du caractère ambitieux de la musique de ces Canadiens, on imagine qu'il s'agit d'une phase de transition et que le line-up s'étoffera à nouveau.
Le 17/12/2021 Age Of Athena sort en autoproduction son premier album :
« Gate To Oblivion »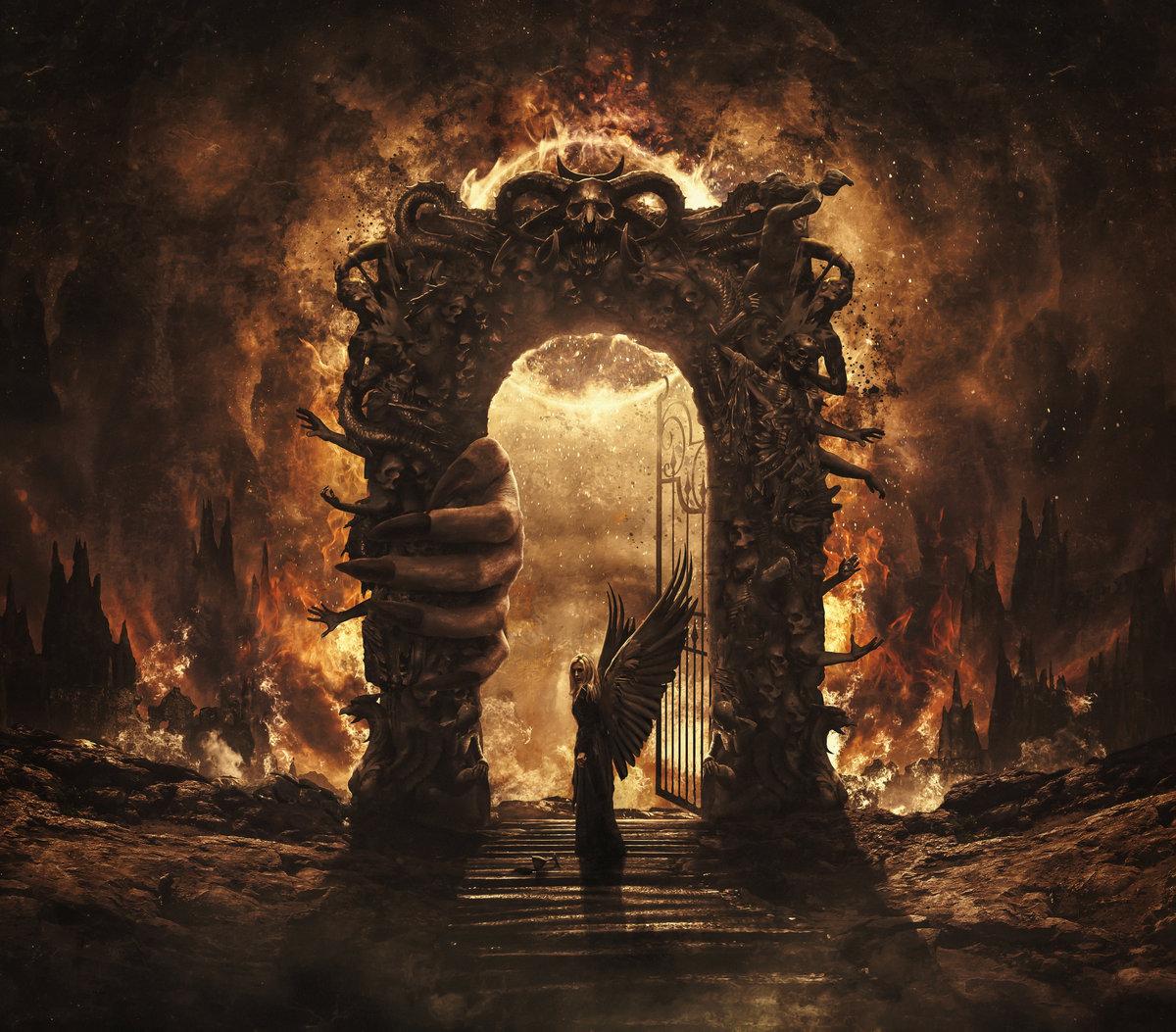 Il s'agit d'un huit titres d'environ quarante-et-une minutes.
L'artwork est signé par l'illustrateur français Pierre-Alain D. (3mmi Design) qui a déjà réalisé de magnifiques pochettes d'albums. Nous vous invitons à découvrir son travail ICI.
« Gate To Oblivion » est mixé et masterisé par Sean Dowell (batteur du groupe de Power Prog Borealis).
L'album présente plusieurs caractéristiques : un chant clair féminin généralement très haut ; un chant saturé masculin ; des rythmiques en tamis serré ; des duels guitare/clavier très mélodiques.
Voyons le détail :
Le chant clair : Helen Illumina apparaît comme une chanteuse remarquable qui ne se ménage pas, tient ses notes à merveille et ne montre aucune faille. Véritable rossignol, elle est capable de descendre en gamme (« All For Nothing », « Sickness Without Sense »), mais c'est surtout les notes hautes, voire très hautes (« Together We Fall »), qu'elle exploite à plaisir. Son timbre peut se faire cristallin (« Ephemeral »), se parant, sur les cimes, d'un vibrato magnifique (« Fallen Skies »). Elle a indéniablement les atouts d'une grande frontwoman.
Le chant saturé : Malgré le talent exceptionnel de Helen Illumina, Zachary Sabean, qui lui donne la réplique, est loin de se cantonner au rôle d'un faire-valoir. Ses vocaux saturés sont d'un grand niveau, et il peut prendre le leadership (« Dance With The Devil ») à tout moment sans affaiblir le propos. Age Of Athena a de plus l'intelligence de ne pas systématiser l'exploitation du chant clair/chant saturé, parvenant à ménager des surprises (« Sickness Without Sense »). C'est un choix totalement judicieux.
Les échanges guitare/clavier : Parfaitement menées, les parties guitare/clavier construisent à part égale l'identité mélodique de Age Of Athena. Cette dualité pourrait constituer une belle marque de fabrique du jeune groupe canadien tant les dialogues entre les deux musiciens savent prendre une tournure savoureuse. (« Dance With The Devil », « Together We Fall »).
Les rythmiques en tamis : Tout cela est généralement soutenu et poussé par des rythmiques tissées serrées, une trame implacable servie par un son rugueux mais efficace qui permet au métal symphonique de Age Of Athena de se démarquer favorablement.
Le groupe saupoudre ponctuellement son songwriting de touches orientales (« Lost In Darkness », « Dance With The Devil ») et de respirations (« All For Nothing », « Ephemeral »).
Age Of Athena propose avec « Gate To Oblivion » un grand premier album de métal symphonique. Déjà maître de son art, il dévoile sa recette avec intelligence, sans abuser des ingrédients. A la manière dont Alexandre Micka préparait la tarte tropézienne comme nul autre, il se pourrait que le métal symphonique de Age Of Athena développe un goût qu'on ne retrouve jamais tout à fait dans les formations du même genre. A savourer.
L'album existe en version digitale et en version digipack limitée à deux cents exemplaires.
Les critiques :
« Accrocheur, flashy, agressif et doux, le tout équilibré par un excellent songwriting. »


Dead Rhetoric.com

« La chanteuse Helen Illumina développe une gamme merveilleuse, évoluant à travers ces épopées galopantes avec aplomb. »


The Killchain Blog

« Un excellent résultat final. »


Female Fronted Power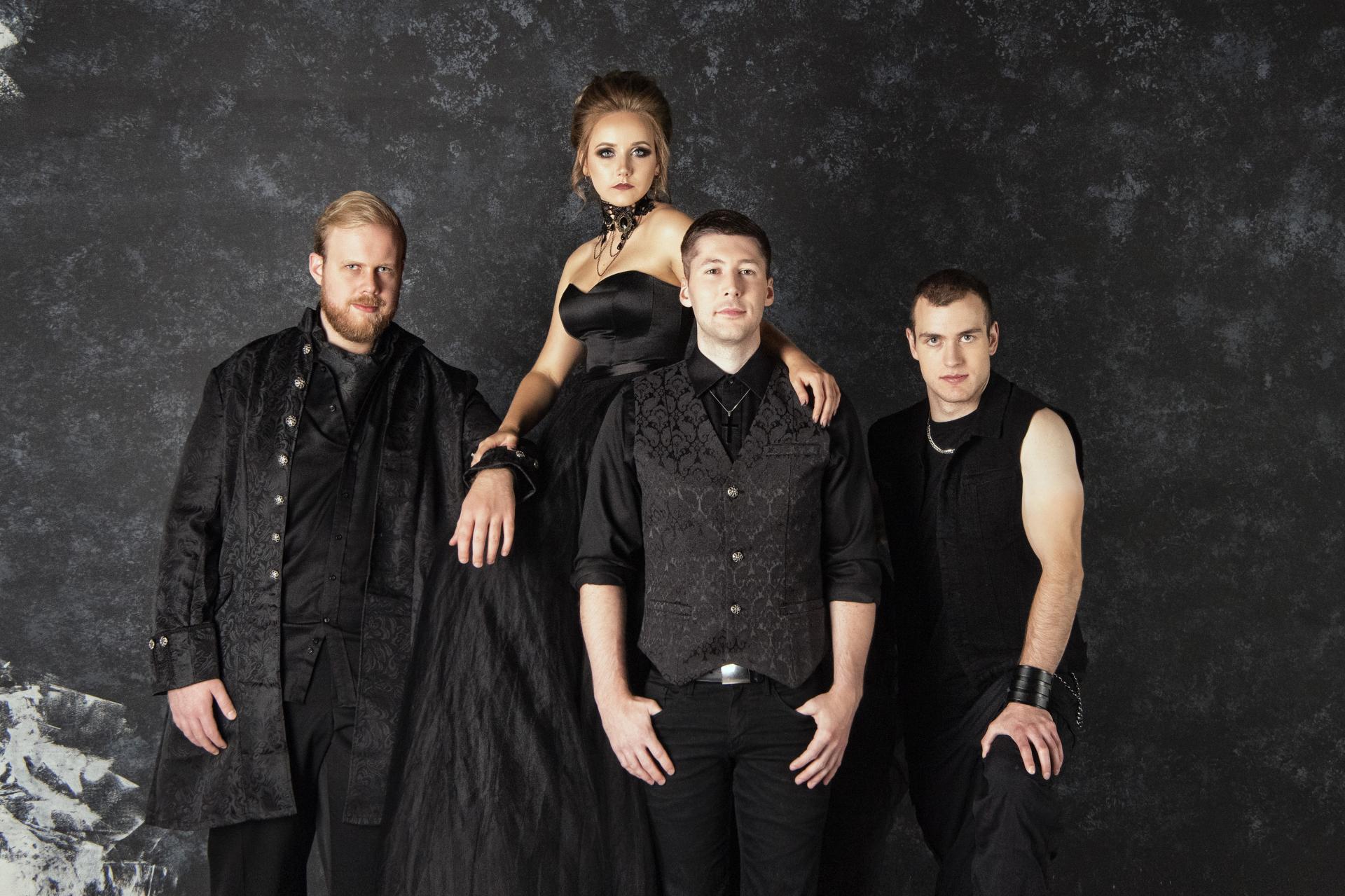 Age Of Athena par Evgenia Pogalova Photography
Line-Up :
Zachary Sabean : guitare, chant
Helen Illumina : chant
Nathan Gross : clavier
Michael Johnson : batterie
Tracklist :
01. Lost In Darkness
02. Fallen Skies
03. Dance With The Devil
04. Ephemeral
05. Burn Down The Sun
06. Together We Fall
07. All For Nothing
08. Sickness Without Sense
Les Liens :