Accueil

/

SUZIE STAPLETON (Dark Rock), We Are The Plague (2020)
SUZIE STAPLETON (Dark Rock), We Are The Plague (2020)
Dans la série « Il n'est jamais trop tard pour bien faire », voici une séance de rattrapage pour un album inratable sorti le 31/07/2020 : « We Are The Plague », de l'Australienne (installée en Grande Bretagne), Suzie Stapleton.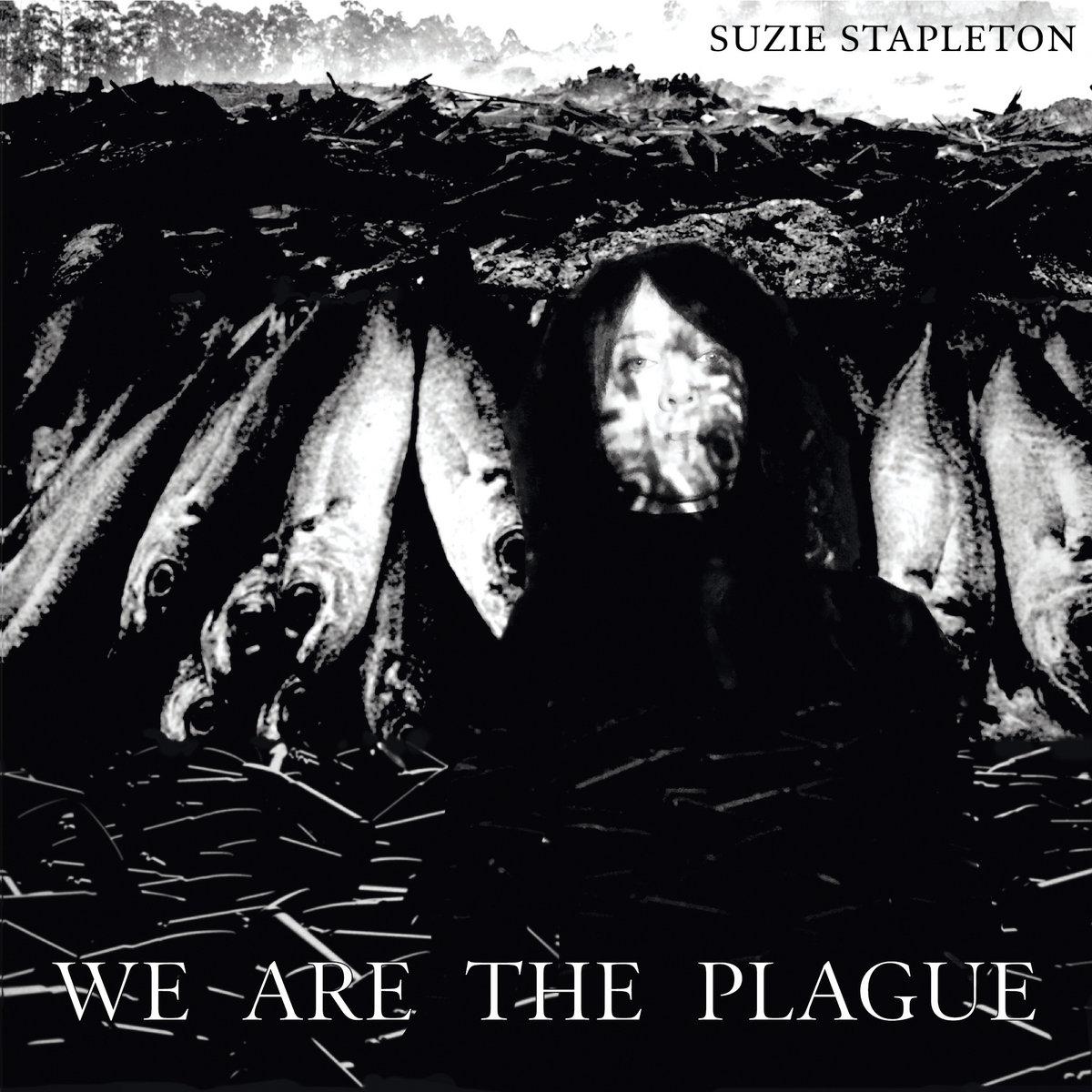 Il s'agit d'un premier album de onze pistes, d'environ quarante-neuf minutes. Premier album, mais la carrière de Suzie Stapleton est déjà bien amorcée : elle a sorti deux EP (en 2009 et 2012) et partagé la scène avec Mark Lannegan ou Jim Jones And The Rigtheous Mind.
A propos de son artwork, Suzie Stapleton expliquait :
« En raison du premier confinement, le tournage initialement prévu a été annulé et nous avons dû faire preuve de créativité à la maison. J'ai acheté un projecteur bon marché pour que nous puissions faire le clip et faire la cover dans le salon. J'ai organisé les images à l'aide d'une application sur mon téléphone, elles ont ensuite été projetées sur moi. »
Musicalement, nous écoutons religieusement un dark/blues/rock/folk très personnel, intimiste et sombre, dépouillé au possible, monté à coups de guitare, batterie, violoncelle et contrebasse, mais se permettant de se présenter a capella (The River Song) pour un effet saisissant. Suzie Stapleton peut néanmoins se faire, comme pour la chanson-titre, énergique, et développer une grande puissance (In The Darkness).
Les thématiques abordées par les lyrics sont au diapason de l'univers musical : changement climatique, effondrement de la société... Si elle parle de fleurs, ce sera sûrement pour votre enterrement. Il faudra s'y habituer, parce qu'on va la revoir, Suzie Stapleton ! Son premier album révèle une personnalité avec laquelle l'avenir devra compter.
Le timbre est grave, légèrement rauque et totalement remarquable. On pense à Patti Smith, voire à Spike, le chanteur de The Quireboys (You Were There). Cette voix, servie par ce songwriting de haute-couture, fait de cet album une plante carnivore captivante et vénéneuse qui vous retiendra dès lors que vous aurez posé vos pattes sur la première piste.
« We Are The Plague » est un voyage fascinant et révèle une chanteuse remarquable. Faites comme moi, ne le ratez plus !
Les Liens :
Articles similaires
Groupe :The Roost Album : « Alice » (25/03/2020) Genre : Rock alternatif Origine : Bruxelles On aime : Le songwriting, le chant et les choeurs, le potentiel. Par Ahasverus Sorti en 2020, mais rappelé à notre bon souvenir c…
Groupe : Quintana Dead Blues Experience Album : « 4 Lost Songs » (EP - 23/07/2021) Genre : One-Man Band Origine : Bordeaux On aime : le punch, le son cru Par Ahasverus Quintana Roo, Liga Quintana, Quintana... Depuis 1991 Piero Quintana…