Accueil

/

OTARGOS ANNONCE SON SEPTIEME ALBUM
OTARGOS ANNONCE SON SEPTIEME ALBUM
Livré dans un artwork signé Emmanuel Pliszke, « Fleshborer Soulflayer », Le septième album d'Otargos, sortira le 10/12/2021 chez XENOKORP, l'excellent label de Metal extrême dont on vous recommande de surveiller les sorties.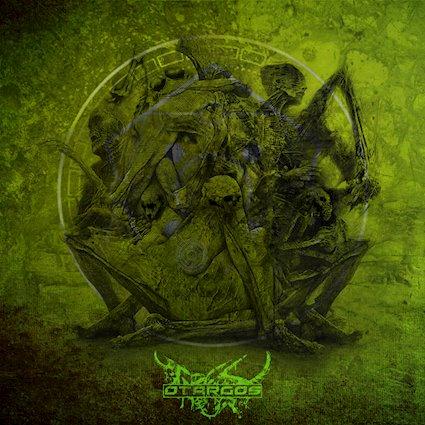 Il s'agira de la première entrée en studio du groupe avec son nouveau batteur Michael Martin (ex-Exocrine, ex-Fleshdoll).
Cet opus marque aussi le retour d'Astaroth (guitare) qui officiait déjà sur les enregistrements de 2007 à 2011, Otargos existant depuis 2001.
Produit à nouveau au Vamacara Studio (Mercyless, Savage Annihilation), l'album sera décliné sous différents formats, CD, vinyle, cassette et versions numériques (détails in fine).
Un premier single clip, « Incursion of Chaos », a été dévoilé. Sa version audio est disponible en précommande sur xenokorp.com depuis le 15/09/2021.
LIine-up Otargos :
- Dagoth: guitares, chant
- Astaroth: guitares
- M. Pliszke: basse
- Michael Martin: batterie
Tracklist « Fleshborer Soulflayer » :
1, Rise of the Abomination
2, Incursion of Chaos
3, Xenos
4, Blessed by Pestilence
5, Fleshborer Soulflayer
6, Navigator [all CD versions bonus track]
7, Larva Venom
8, Daemonfire
9, Cyclones of Steel
10, Sentinel
11, Warp
12, Miasmic Armageddon Fog [DigiPak CD exclusive track]
12, Ocularis Terribus [Vinyl & cassette exclusive track]
Versions disponibles :
- 500 copies édition limitée deluxe DigiPak CD first print
- Crystal / Jewel Box CD
- 100 copies edition limitée cassette tape
- 100 copies collector edition jaune et noire splatter vinyle
- 200 copies edition limitée vinyle noir.
- 50 copies édition limitée boxset (inclus DigiPak CD, vinyle colorée, cassette, et plus) dont vingt-cinq encore plus exclusifs avec une copie vinyle test press dédicacée de l'album !
Articles similaires
Après « ...And a Cross Now Marks His Place », premier single de « Where Fear and Weapons Meet », le futur album de 1914 dont nous vous parlions récemment et qui voyait la participation du chanteur de Paradise…