Accueil

/

Les N'importe-Quoi d'Ahasverus : BLONDIE, Parralel Lines (1978)
Les N'importe-Quoi d'Ahasverus : BLONDIE, Parralel Lines (1978)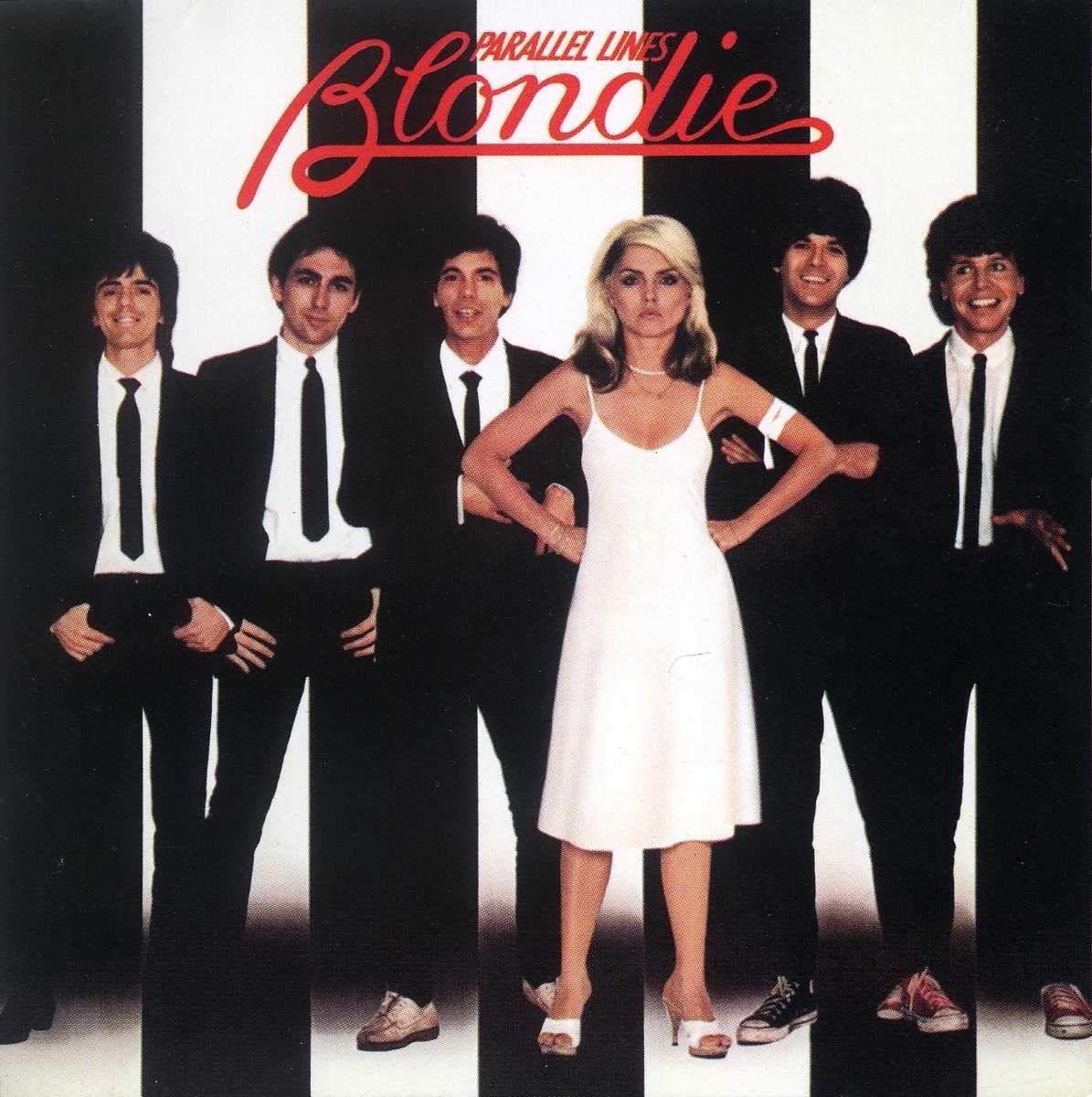 A part Sainte-Dédée, ma grande sœur, qui préférait la Bible et les musées, on était tous piqués par le virus de la musique dans la famille.
Ma mère la Louise, c'était une fan de Piaf. Elle avait vu La Môme à Nantes, pendant la guerre, sous les bombardements du château de la Duchesse Anne, dont mon grand-père, qui était un type bien, était gardien parce qu'il avait perdu sa particule.
Enfin je dis ça, j'écoutais distraitement, je sais plus...
Mais le virus de la musique, à coup sûr, c'est ma mère qui nous l'a refilé ! Elle m'entraînait régulièrement rue Bayard, à Paris, au numéro 22. C'est là qu'étaient installés les studios RTL.
C'était un périple d'aller là-bas ! Il fallait prendre l'autobus 190, le B de préférence car il est semi-direct. Mais il ne circulait qu'aux heures de pointe... A Mairie d'Issy (Teeeeerminus !) on empruntait le métro. On changeait à Montparnasse, puis on descendait à Franklin Roosevelt, on passait devant le Grand Palais, on faisait la queue entre les barrières... On est à deux pas des Champs-Elysées, de la Concorde, du Louvre...
La Louise (c'est ma mère) elle considérait un peu RTL comme sa famille. Elle suivait tout : Les Grosses Têtes, Fabrice et sa valise, André Torrent. A la maison, la radio marchait en permanence, alors qu'on n'allumait la télévision que pour des rendez-vous précis.
A RTL, la Louise alpaguait les artistes à la sortie, le temps d'un autographe. Henri Salvador, Dave, Les Rubettes, Gérard Lenormand, Bernard Sauvat, Jairo... Je ne les compte plus, ceux à qui elle a arraché une signature. On a vu à peu près tout ce que la chanson française compte de connu... et d'oublié.
Ma mère faisait aussi la collection des couvercles de boîtes à camemberts. Quand tu mets ça en perspective, ça relativise la valeur de ses autographes...
J'ai un souvenir particulier d'un jour de 1978... Un jeune groupe faisait son entrée sur la petite scène, certainement chez André Torrent. Ils évoluaient à deux doigts de nous. Blondie avait fait un tube qui marchait bien en radio, il venait le défendre. Ca s'appelait « Heart Of Glass ».
La chanteuse était très jolie. Elle souriait vaguement. Mais son sourire ne s'adressait pas à nous. Au contraire, il donnait l'impression qu'elle s'échappait ; sa moue avait quelque chose de profondément désinvolte. Bien sûr que c'était un effet de scène ! Mais ce contrepied total, cette impertinence de l'échappée, la rendait captivante pour moi qui n'avait jamais rien vu d'aussi irrévérencieux.
Blondie me donnait ma première leçon de rock. J'avais treize ans. Les New-Yorkais avaient commencé leur carrière quelques années plus tôt au CBGB, partageant l'affiche des Ramones, préparant la naissance du mouvement punk. Il en restait quelque chose.
« Parallel Lines » est leur troisième album, et leur plus grand succès. Pas mal de tubes dans la tracklist, et surtout ce « Heart Of Glass » qui amenait la reconnaissance planétaire et leur promettait une belle carrière.
Au fait, ils ont déménagé à Neuilly, les studios RTL...
RTL à Neuilly... Et pourquoi pas l'Arc de Triomphe à Nanterre, tant que tu y es ?
Once I had a love and it was a gas
Soon turned out had a heart of glass
Seemed like the real thing, only to find
Mucho mistrust, love's gone behind
Tout fout le camp ma pauv' dame !
Articles similaires
« C'était mon rêve, c'était Sonia » chantait Patrick Juvet... Moi je l'ai bien connue Sonia. Sonia Dupeyroux. « C'était l'amour qui venait du froid », poursuit-il. C'est vrai…
Au collège des Petits Ponts, à part Carole Bouton qui vivait le nez dans ses bouquins depuis la primaire et qui finissait invariablement première de la classe juste devant Jelko Petrovic (elle fait aujourd'hui une belle carri&egrav…