Accueil

/

Les bio d'Apo : THROUGH THE DUSK
Les bio d'Apo : THROUGH THE DUSK
Chaque semaine Apolline nous présente une formation française.
Aujourd'hui c'est le groupe de death Through The Dusk, originaire de Troyes, qu'elle nous permet de découvrir.
C'est une nouvelle bio d'Apo.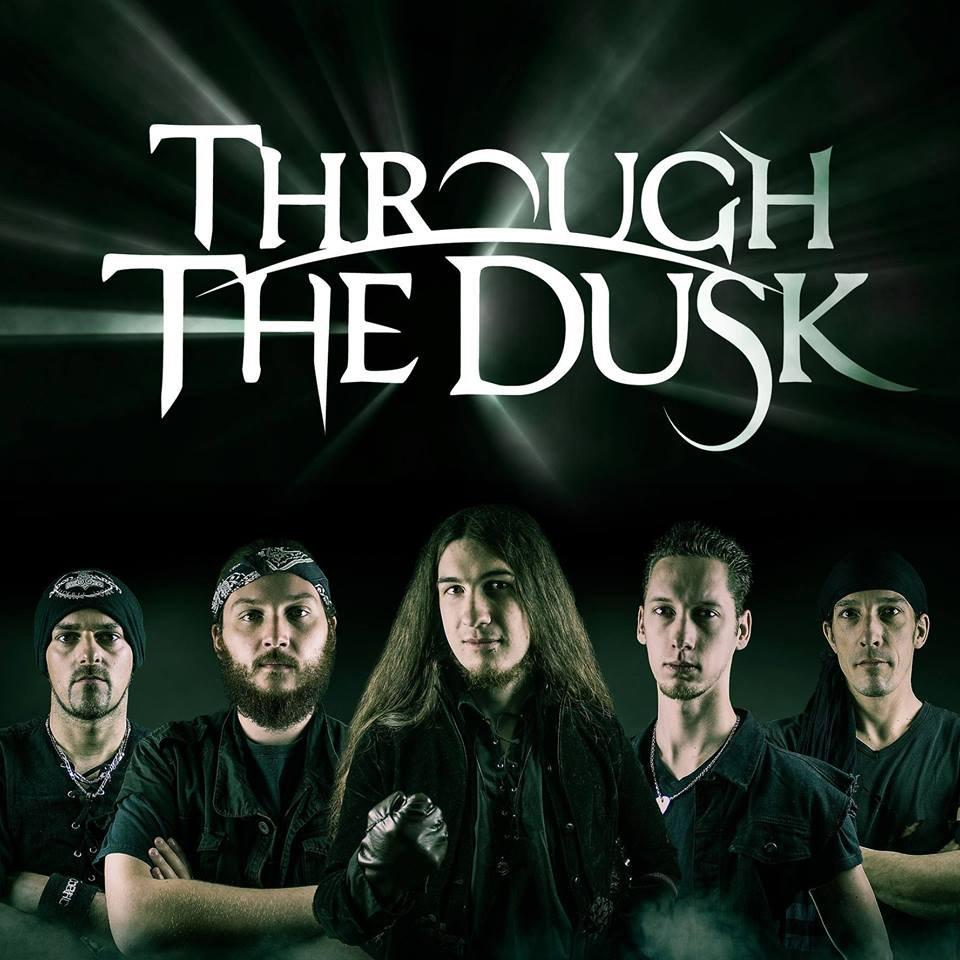 THROUGH THE DUSK (source : Bandcamp)
Line up : Alexis Vincent (chant) - Bastien Foucher (guitare Lead) - Alexandre Galaup ( Guitare rythmique) - Aurelien callewaert (Basse) - Raphaël "El Raphal" Vauthier (batterie)
---
Nous sommes Through The Dusk, groupe de death metal mélodique originaire de Troyes, formé en 2013 dans l'Aube, évoluant dans un univers Pirate. Premier album démo "Au confluent des ténèbres", autoproduit en 2014. Sortie du premier album studio "Sombre Odyssée" en 2018, puis tournée au Canada en ouverture du groupe Warcall.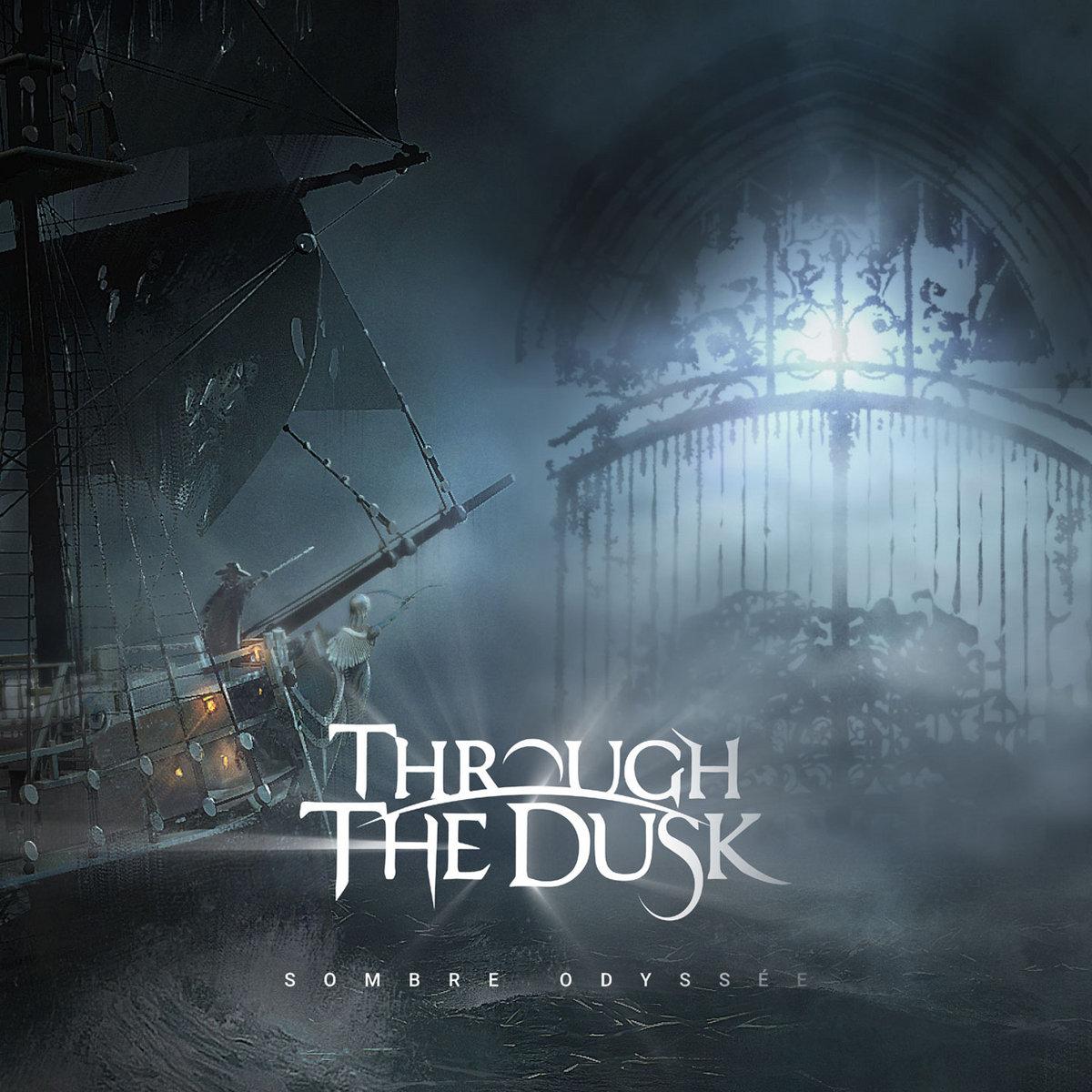 Qu'est-ce qui vous a donné envie de faire de la musique, et pourquoi ce style en particulier ?
Tous les membres du groupe ont baigné assez tôt dans la musique et le métal en particulier, et ont vite décidé de se mettre à leurs instruments de prédilection
pour faire comme leurs idoles respectives (Alexis laiho ou kirk hammett par exemple pour ma part). Ensuite est venue l'envie de construire quelque chose et de mettre à profit ce travail individuel et de pouvoir partager cette passion avec d'autres personnes. Le genre death mélodique s'est imposé de lui-même au fil des compositions du fait de nos influences très marquées dans ce style. Est arrivée ensuite lors de l'écriture de notre album "Sombre Odyssée" l'univers Pirate qui collait assez bien aux compositions, sans le vouloir à la base...
Vos influences, et ce qui vous inspire en général ?
Nos influences musicales sont principalement tournées vers le death mélodique et le folk, comme Amon Amarth, Ensiferum, Kalmah, Alestorm pour le coté pirate... Nous sommes beaucoup influencés par l'univers Pirate, et plus généralement par les univers fantastique et héroïc fantaisy.
Une chose que vous aimez dans le milieu du metal, et une chose qui vous déplaît ?
Ce
qui nous plait le plus dans le milieu du metal c'est l'ambiance et la convivialité des concerts metal autant en tant que spectateur qu'en tant que groupe sur scène, les moments de partage avant, pendant, et après les lives ; la chose qui nous déplait le plus est la faible place laissée aux "petits" groupes ou groupes amateurs dans les festivals et sur la scène française en général. Il est très compliqué d'avoir des places dans des festivals ou bien de la visibilité sans un label.
Une chanson que vous auriez aimé écrire ?
"Drink", D'Alestorm, pour ce coté festif et hymne pirate.
Si vous deviez résumer votre groupe dans un seul animal, ce serait lequel et pourquoi ?
Pour rester dans notre univers ça serait le Kraken, prêt à engloutir toutes les scènes sur lesquels nous jouerons.
Votre parfum de pizza préféré ?
Je parle ici à titre vraiment personne : trois fromages sans hésitation (ou bien quatre fromages... en fait plus il y a de fromage, mieux c'est !)
---
Et voilà pour cette semaine.
Je vous remets comme d'habitude le lien de la playlist :
https://open.spotify.com/playlist/0bTigPgUjUbhoUeCh2Cv77...
Bonne semaine à vous !
Les Liens :
https://throughthedusk.bandcamp.com/releases
Retrouvez les bio d'Apo en cliquant ici :
Articles similaires
Chaque semaine Apolline fait ses bio. Aujourd'hui elle nous présente un groupe de metal originaire d"Avignon. Il s'appelle CROWLING. Saluuuut ! Au tour de Crowling d'être présenté aujourd'hui ! …
Chaque semaine Apolline potasse ses bio. Aujourd'hui elle nous présente un groupe de metal originaire de Lille. Il s'appelle In Hell et il prépare actuellement "Lex Divina Terrores", son deuxième album. C'est…