Accueil

/

L'actualité de la semaine 7/21
L'actualité de la semaine 7/21
BIRTHDAY PARTY
A l'occasion des un an (à la louche) de son album "Sisyphus", le groupe de rock 7 WEEKS a donné un concert "live stream" depuis le centre culturel Yves Furet de La Souterraine ce mardi 16/02/2021 à 19 heures.
"Nous jouerons plusieurs titres dans les conditions du direct live afin de recréer un peu d'urgence pendant cette période d'attente", avait annoncé le groupe.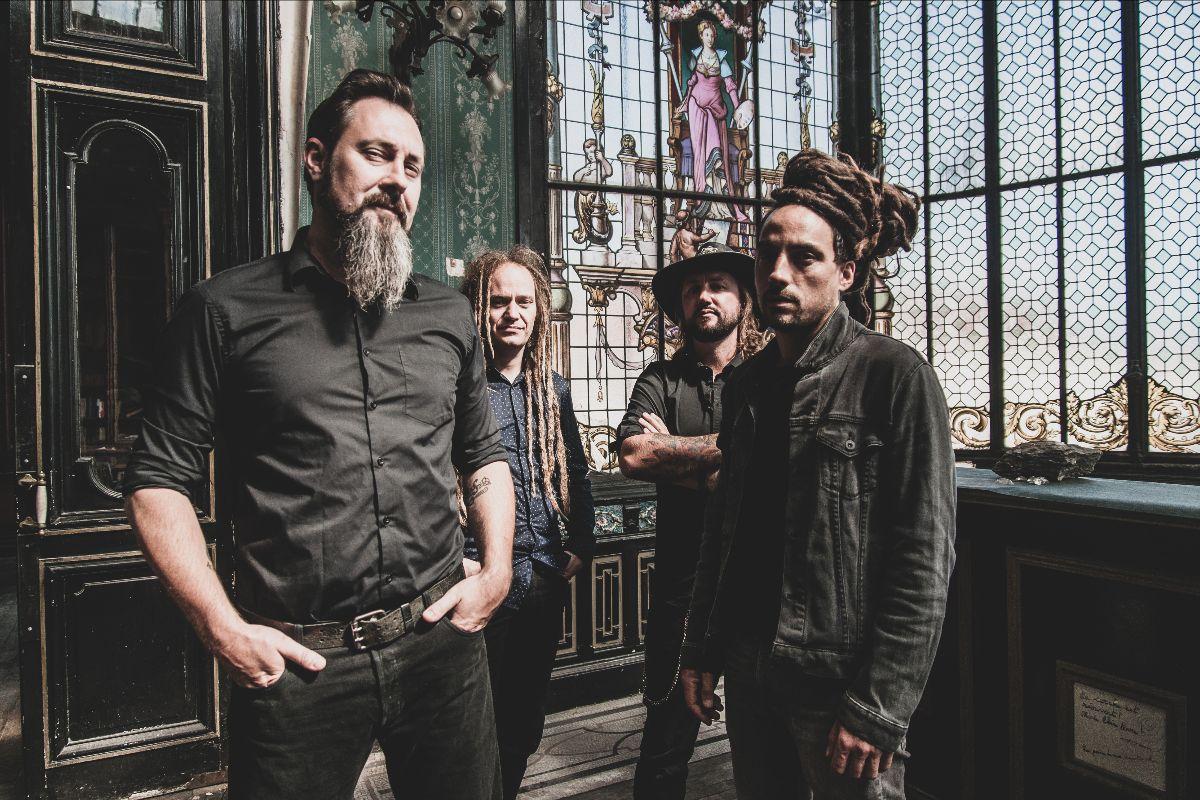 (photographie © Ardonau)
Le concert, impeccablement filmé, d'une durée d'environ trente six minutes est à suivre ici (reportez-vous directement à la cinquième minute de la vidéo) :
https://www.facebook.com/watch/live/?v=700802017275342&ref=watch_permalink
---
CARNET DE VOYAGE
La Francilienne Gaëlle Buswel a dévoilé hier, 19/02/2021 la pochette de son quatrième album, "Your Journey".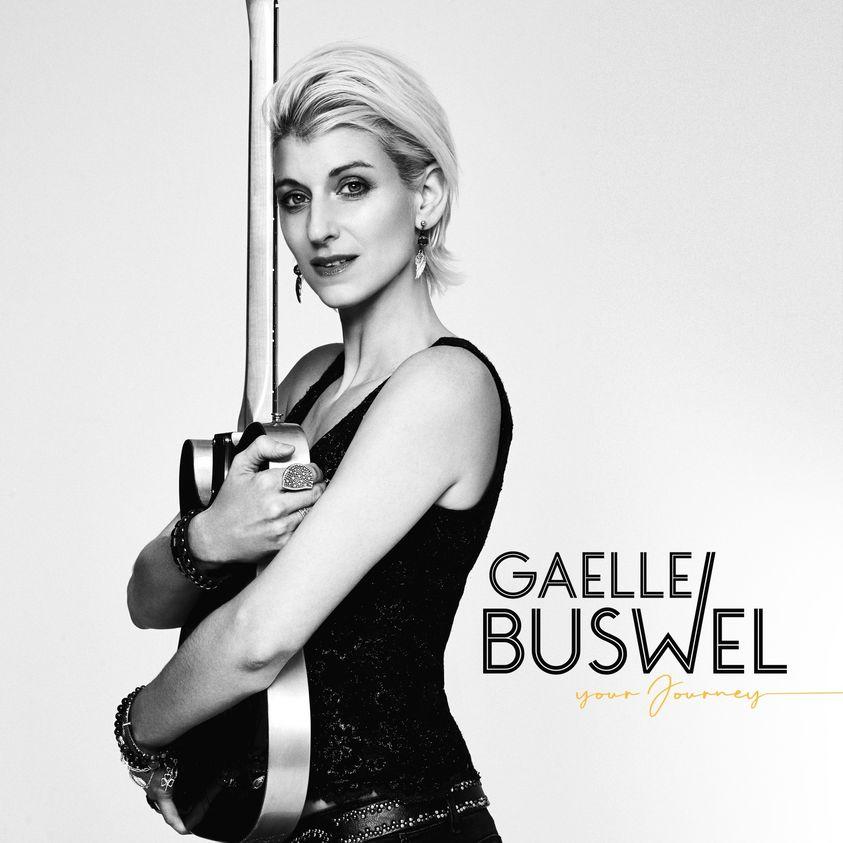 Elle est signée Guillaume Malheiro pour la photo, Guillaume Saix pour le graphisme.
"Your Journey" sortira le 26/03/2021. Il succède à "New Day's Waiting", sorti en 2017.

Gaëlle Buswel, "So Blue", extrait de l'album "New Day's Waiting".
Il s'agira d'un double album avec six bonus enregistrés à Londres aux studios Abbey Road.
Réservez votre voyage ici :
https://gaellebuswel.lnk.to/YourJourney
---
PESTIFER - LE DOC
Le groupe de death metal belge Pestifer a mis en ligne le 19/02/2021 le documentaire "Expanding The Virus".
Long d'environ dix-sept minutes, rythmé par les explications de Phil Gustin (batterie) et Jérôme Bernard (chant), il tourne essentiellement autour du dernier album du groupe, son processus de composition, ses conditions d'enregistrement et de distribution ainsi que l'accueil qu'il reçut.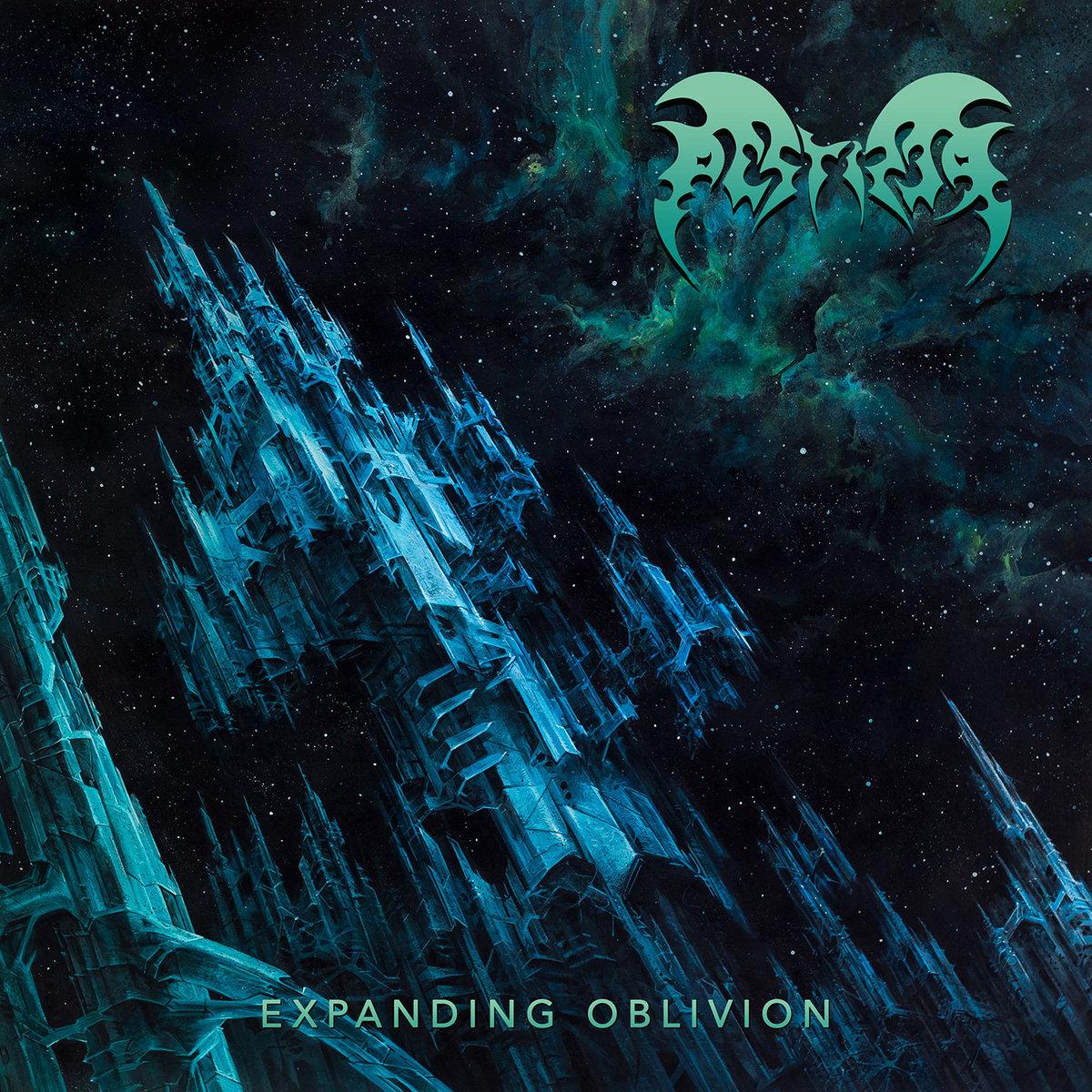 "Expanding Oblivion" sortait en mars 2020, au tout début du confinement, chez l'excellent label de métal extrême XENOKORP , privant le groupe d'une release-party sans cesse reportée.
A noter que Xenokorp profite de l'occasion pour vous proposer durant tout le week-end une remise de 20% sur tous le merch Pestifer.
https://www.xenokorp.com/product.../artists/pestifer/...
---
NAWATHER ARRIVE
Avec CARTHAGODS, MYRATH et Cartagena, ils font partie de l'armada capable de porter la voix du métal tunisien à l'international : Nawather rendra public "Kenz Illusion", son deuxième album, le 27/02/2021.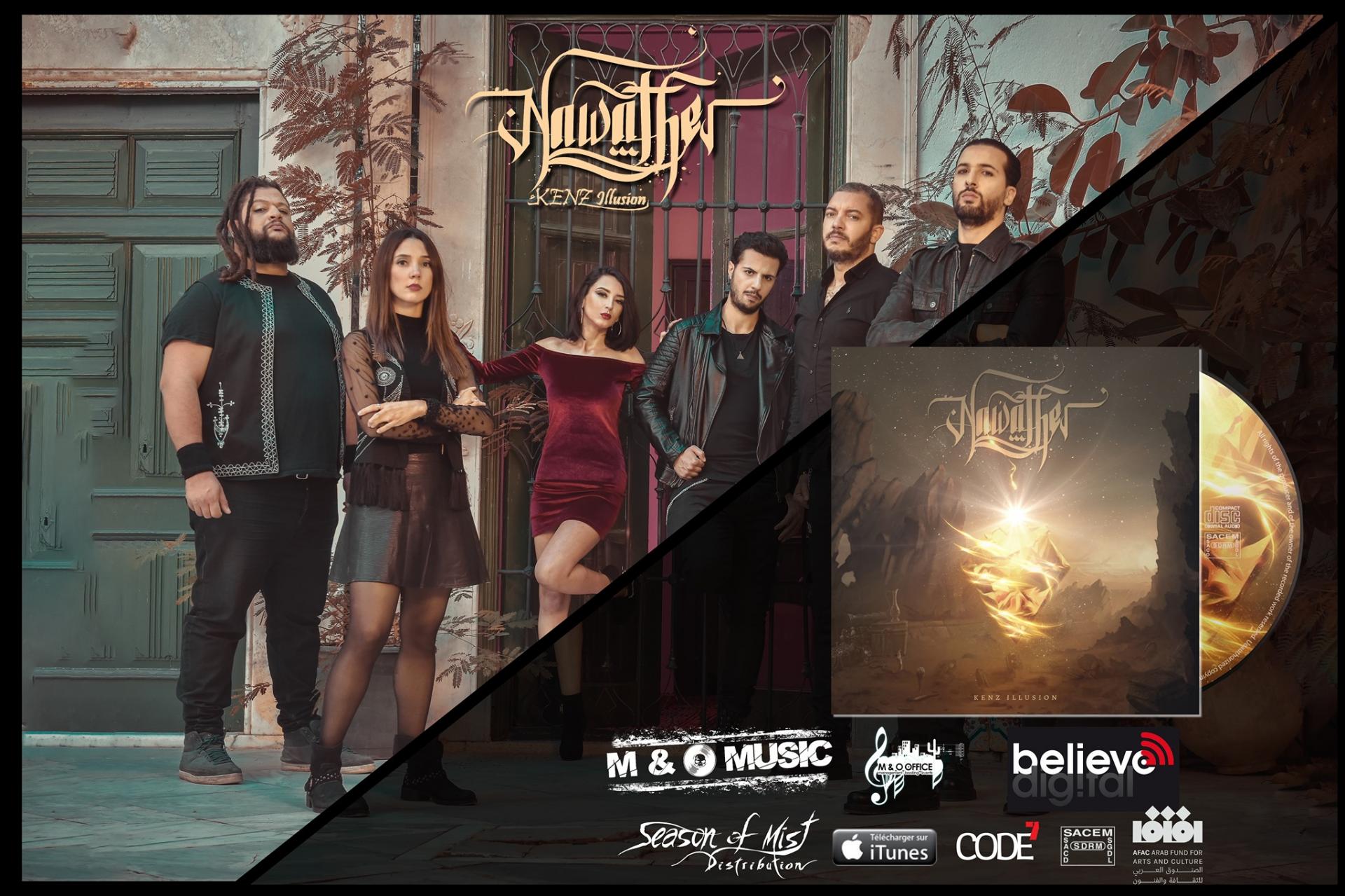 Enregistré par Hichem Ben Amara aux Hawala Studios deTunisia, "Kenz Illusion" a été mixé et masterisé par Fredrik Nordstrom (Dream Evil) au Studio Fredman (Suède).
Le sextet, qui mélange métal et musique orientale, utilisant des instruments de percussion à cordes et arabes, avait dévoilé "Falleg", un premier clip, le 27/01/2021.
---
CUM ON FEEL THE NOIZE
Le quatuor toulousain BRUIT ≤ (Clément Libes, Basse, violon / Théophile Antolinos, Guitare / Julien Aoufi, Batterie / Luc Blanchot, Violoncelle), s'était fait remarquer en 2018 en sortant "Monolith", leur premier EP de postrock instrumental , dans une très jolie version vinyle de style "Lava Lake", aujourd'hui épuisée.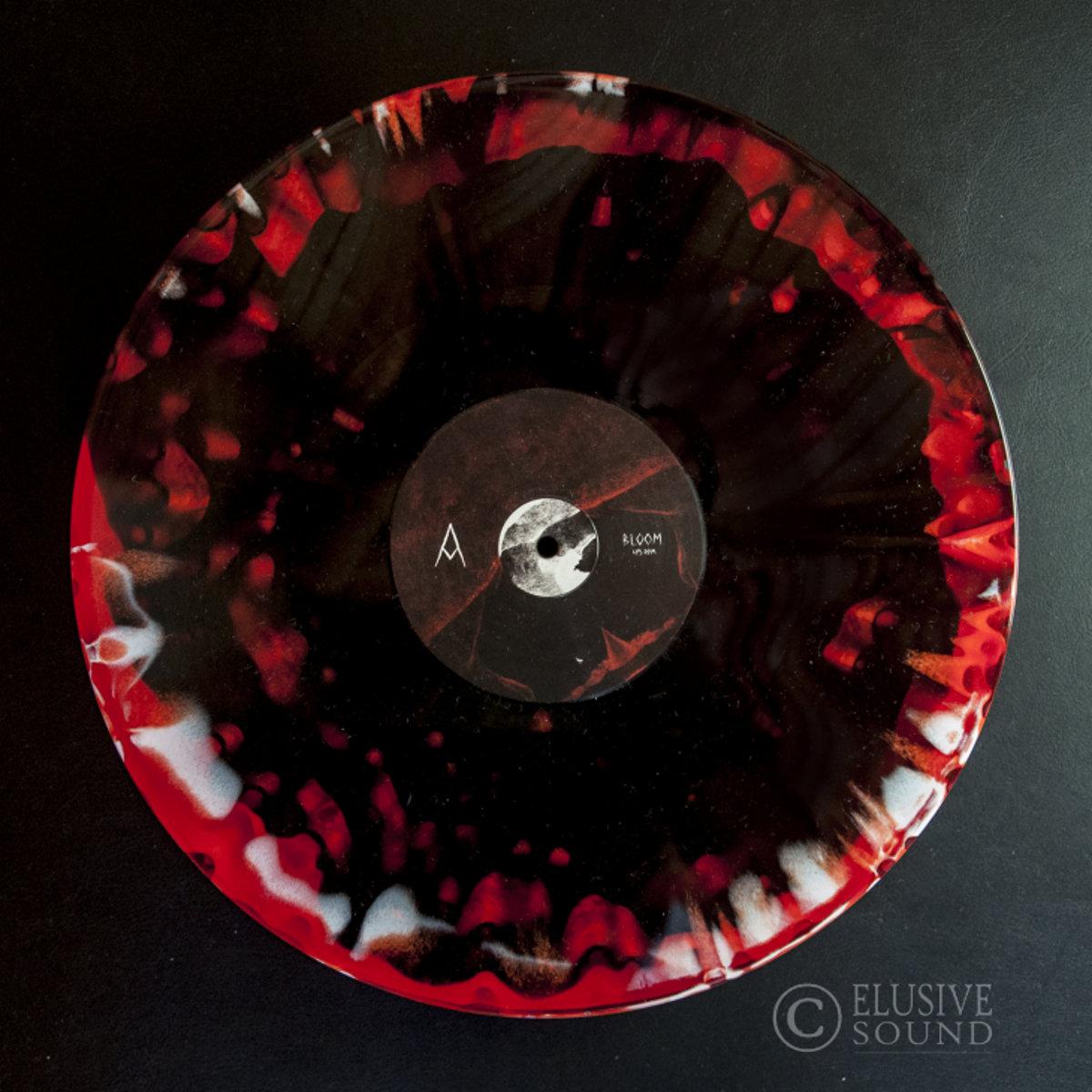 BRUIT ≤, "Monolith" version vinyle "Lava Lake"
C'est cette fois par la longueur du titre de son futur album que BRUIT ≤ recommence à se faire remarquer : il s'intitulera "The Machine Is Burning And Now Everyone Knows It Could Happen Again".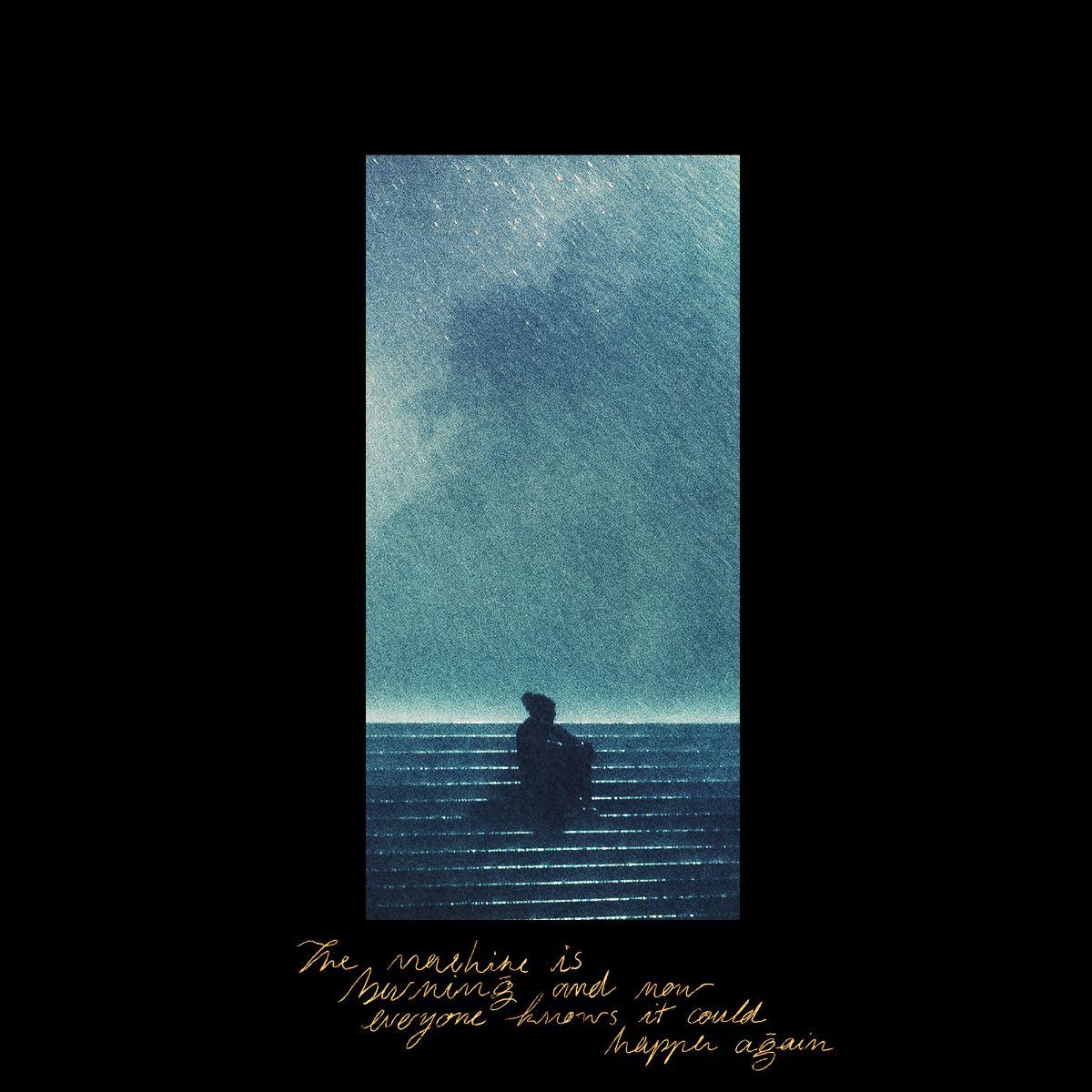 (Photographie : © BOBBY & Mehdi Thiriot)
L'opus comprendra quatre compositions instrumentales post-rock teintées d'éléments électroniques et d'arrangements classiques. Il s'agira d'un conte philosophique mettant en scène une humanité dans sa chute et sa renaissance.
"Ce premier album est une parenthèse musicale et poétique, explique BRUIT ≤, où chaque instant est une introduction à l'instant suivant. L'auditeur ne peut que très rarement se raccrocher à un thème ou une voix, il se laisse alors immerger dans des atmosphères impalpables permettant à l'imaginaire de créer les contours d'une histoire dont lui seul est le maître…"
Sortie attendue le 02/04/2021.
BRUIT ≤, live en 2018.
---
CROWDFUNDING DE PHOEBUS THE KNIGHT : DERNIERS JOURS
Derniers jours pour le financement participatif de Phoebus The Knight, initialement un projet de cover (Nightwish, Epica, Within Temptation) devenu une ambitieuse aventure conceptuelle de métal symphonique épique au coeur de la révolution française.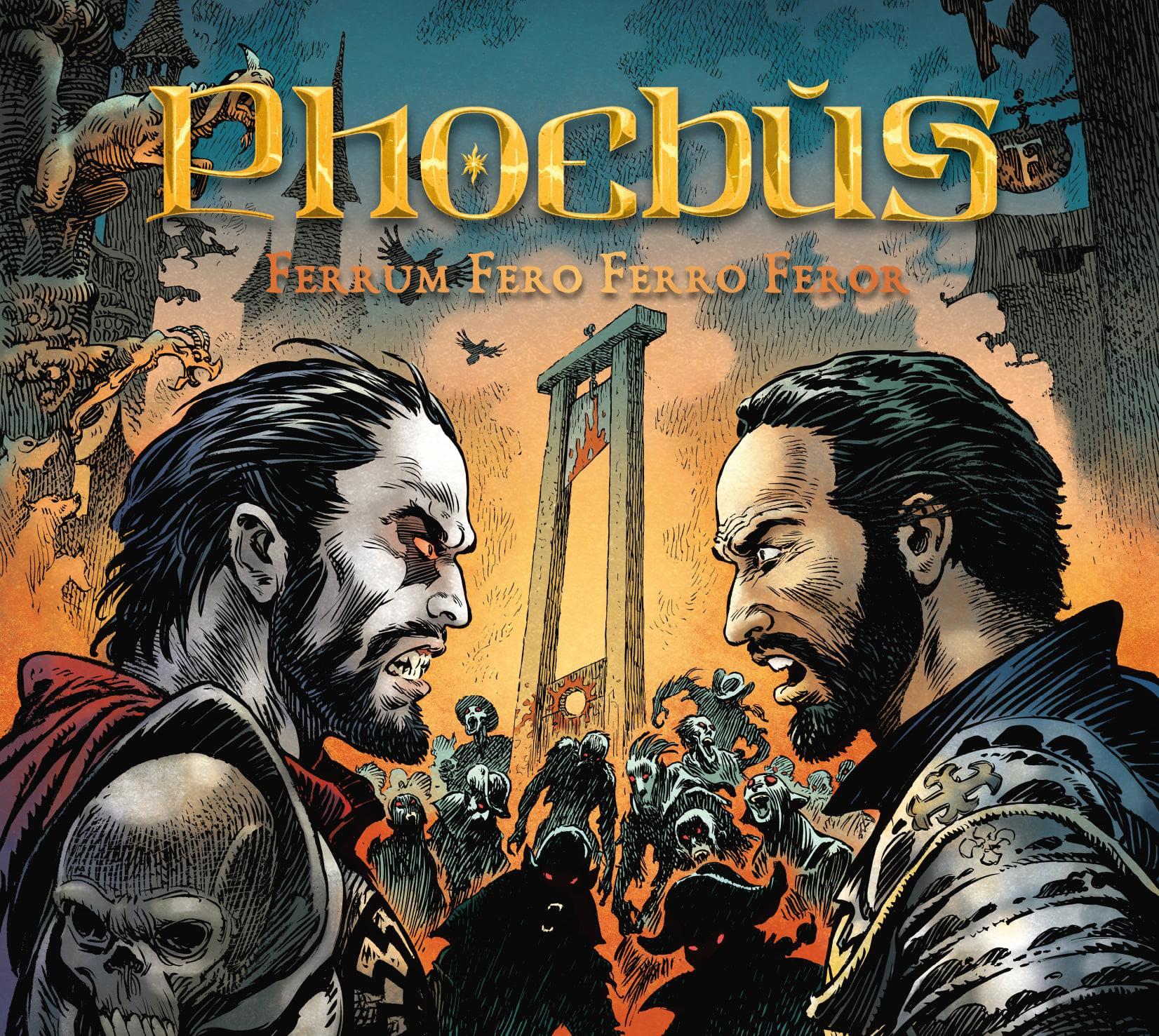 L'album, dont la date de sortie n'est pas encore annoncée, a pour nom "Ferrum Fero Ferro Feror" ("Je porte le fer, le fer me porte" - devise de la famille De Montalembert). Il est accompagné notamment des illustrations de Mohamed Aouamri, dessinateur ayant contribué au magazine Pilote et à la BD "L'Or Des Fous" de Bernard Lavilliers.
Un clip de Phoebus est en préparation.
Le crowdfunding et ses contreparties sont accessibles sur ce lien :
https://fr.ulule.com/-ferrum-fero-ferro-feror-new.../...
---
WELCOME TO THE CLUB
Très actifs depuis le début de l'année, les Princesses Leya ont présenté un nouveau single de leur album "L'Histoire Sans Fond" qui sera disponible le 12/03/2021.
"The 27 Club" est un hommage au "Club des 27", assemblée virtuelle de musiciens de la scène rock (Cobain, Hendrix, Joplin, Morrison, Winehouse et Brian Jones pour ne citer que les plus emblématiques) qui ont le triste point commun d'être décédés à l'âge de vingt-sept ans.
Le groupe de métal parodique en profite pour passer un message :
"La drogue c'est mal n'en prenez pas /Sauf si vraiment y a pas le choix."
Rappelons que les Princesses seront également à La Maroquinerie (Paris XXème) les 12 et 13/06/2021 pour deux représentations dont le concept sera le suivant :
"Grand Amateur de pop acidulée et de chemises Interflora, Schoumsky a un rêve : gagner l'Eurovision ! Mais dans son entourage personne ne veut l'aider à part Dedo, «Le prince des ténèbres». Sauf que celui-ci pose une condition : l'Eurovision oui, mais en faisant du Heavy Metal !"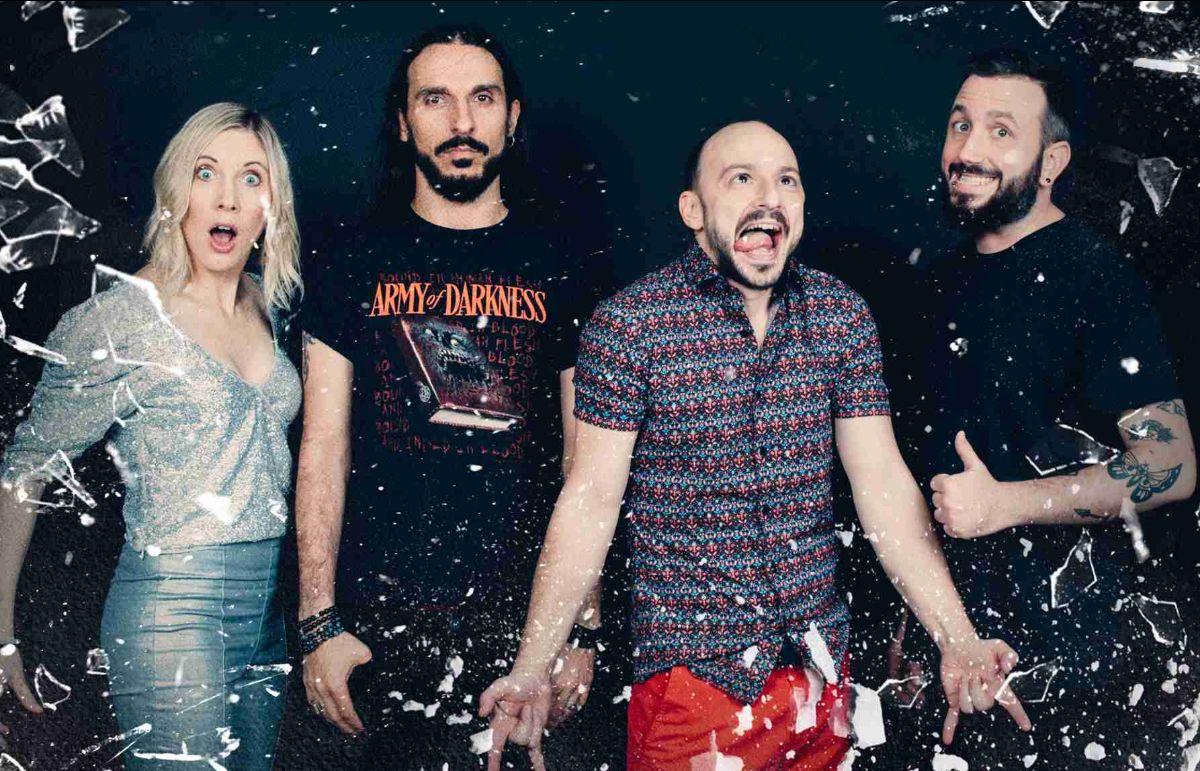 Photographie © Laura Gilli
Les réservations pour les deux spectacles sont ouvertes :
https://www.weezevent.com/princessesleya-maro
---
ODC : NOUVEAU LINE-UP
Le groupe parisien ODC qui nous avait convaincu avec l'excellent EP "Ending The Boredom" (2019) a présenté son nouveau line-up.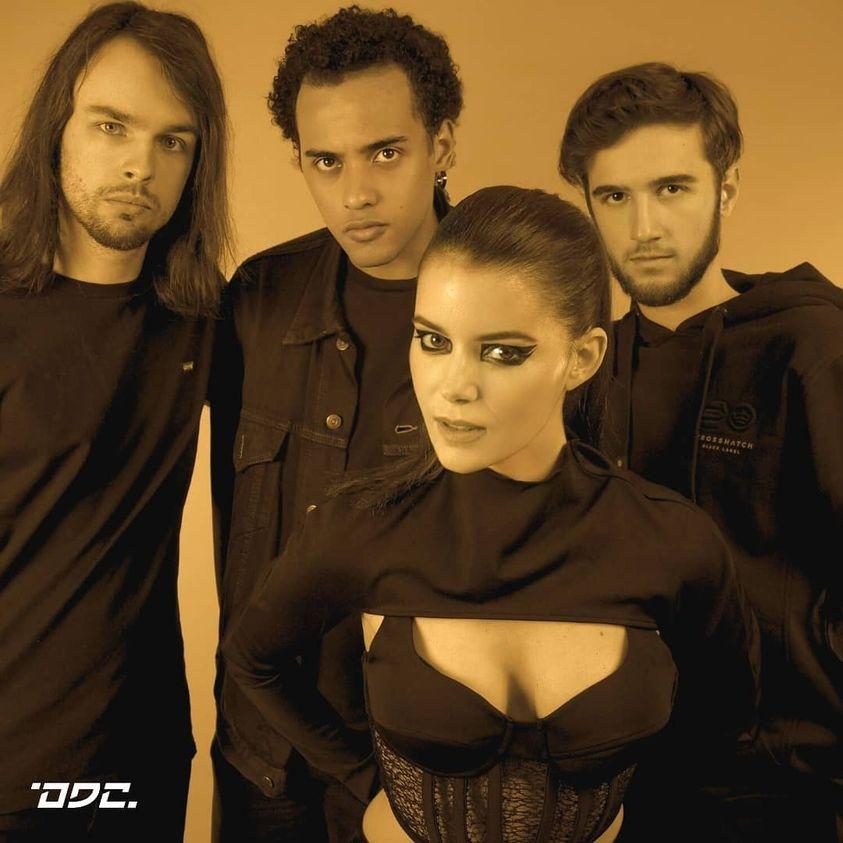 Autour de la chanteuse Célia Do au centre on trouve désormais de gauche à droite sur cette photographie signée Emeric Gallego : Raphaël Neveu (guitare), Sonny Bellonie (basse) et Robin Cabaret (batterie).
---
LE PLEIN D'OCTANE
Mixage terminé pour "The Life I Choose", le nouvel album du groupe de Laval Octane. Il sortira le 02/04/2021 chez M & O Music.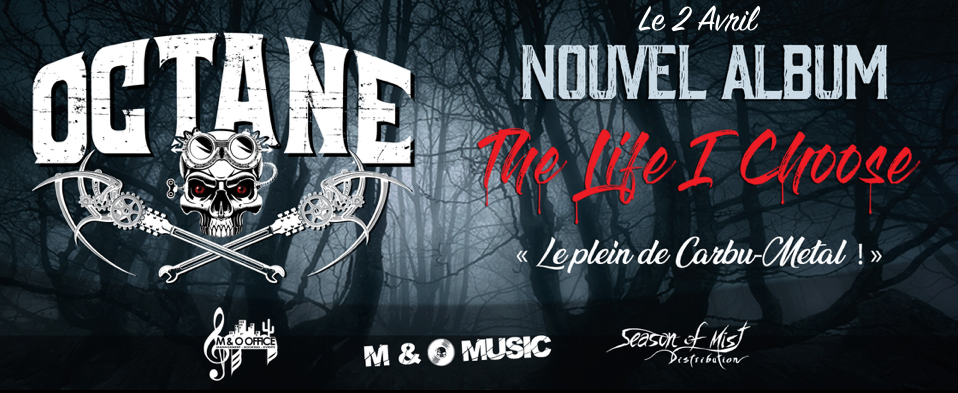 Il succède à "C8 H18", sept titres livré en 2018, dont est extrait le clip "Bullshit".
---
Nos chroniques de la semaine :
Cinq titres qui déboitent et un EP si pro qu'on en oublierait presque qu'il s'agit d'un petit format.
"The Procession" est à placer aux côtés des nouveaux Psykup et Loudblast, en se disant que le métal français est en forme et qu'il a de beaux jours devant lui.
Si un premier EP est une carte de visite qui laisse entrevoir l'univers d'un groupe avec plus ou moins de réussite ou de maladresse, c'est indéniablement du côté de la réussite que se place In Excexx.
Si vous avez aimé les tubesques "Chourave", "Kamtar" ou "Souterrain" des précédents albums, dites-vous bien que la fête continue. Krav Boca remet le courant, et vous ne serez pas déçus par cette nouvelle prod'.
---
Nos interviews de la semaine :
Exanimis : Le maître des marionnettes (interview)
"Sur des projets passés il y avait toujours un inconfort à l'écoute de l'album qui m'obligeait à justifier les imperfections comme «alors oui, mais tu verras le mix n'est pas dingue» ou «oui mais on a du faire vite...». Il était absolument hors de question de réitérer cette erreur avec Exanimis."
Articles similaires
AVIS DE DECEATES Le groupe de death/black Deceates cherche des figurants pour mettre en boîte un clip de son titre « Gone Away » le 25/06/2021 à 21 heures à l' Altherax Music de Nice. Aucune limitation d'&acirc…
KING ZEBRA : GUERNICA COMPLETE LE TABLEAU La Suédoise Guernica Mancini (Thundermother) est venue pousser la chansonnette sur "Wall of Confusion" un titre du groupe suisse KING ZEBRA . King Zebra et Thundermother seront d'aill…