Accueil

/

L'actualité de la semaine 19/21
L'actualité de la semaine 19/21
PASSAGE ATHABAS
Le groupe de stoner Athabas fait son retour avec un nouveau line-up et présentera son album "Undertaker" le 06/06/2021.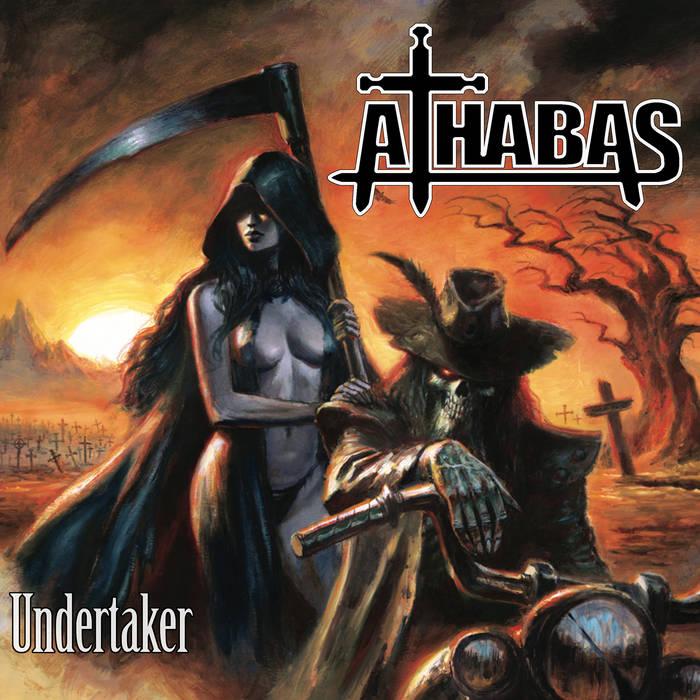 ATHABAS, "Undertaker" (06/06/2021)
Il s'agira d'un sept titres mixé par Yann Morel et Sebastien Descamp au Le Cube Studio (Aside from a day, Los dissidentes del sucio motel, Carbon airways) et masterisé par Jaime Gomez Arellano au Orgone Studio (Paradise Lost, Cathedral, Primordial, Ghost) - autant vous dire qu'on aura droit à du gros son !
L'album peut-être précommandé ici :
https://athabas.bandcamp.com/album/undertaker
Line-up :
Fabrice Berreur : vocals
Sebastien Grenier : Guitars and backing vocals
Silvere Gravelin : Bass guitar and backing vocals
Dennys Lang : Drums
---
WELCOME TO MY NANAR
"Hitman le Cobra" est le nouveau clip issu de l'album "Fuzzmovies", sorti le 23/04/21 par le trio de desert rock High On Wheels. Savoureusement montée, cette vidéo vous permet de découvrir le nanar hongkongais "Hitman Le Cobra", sorti en 1987.
Le sujet : Après une course effrénée (montrant trois fois le même plan), Phillip tue Roger, qui a vendu des informations aux Japonais. Mike, le frère de Roger, entreprend de se venger de Phillip.
Les scènes de jungle furent tournées dans un jardin public de Hong Kong. L'une d'elles laisse voir une table de pique-nique.
"Hitman le Cobra" est un film de Godfrey Ho, réalisateur spécialisé dans les productions kung-fu à petit budget. Il montait ses films à l'économie, ajoutant aux scènes qu'il tournait celles de métrages asiatiques oubliés.
"Fuzzmovies" rend hommage aux séries Z (et à "all the people called Philippe" concernant ce clip).
Découvrez le nouvel album d'High On Wheels ici :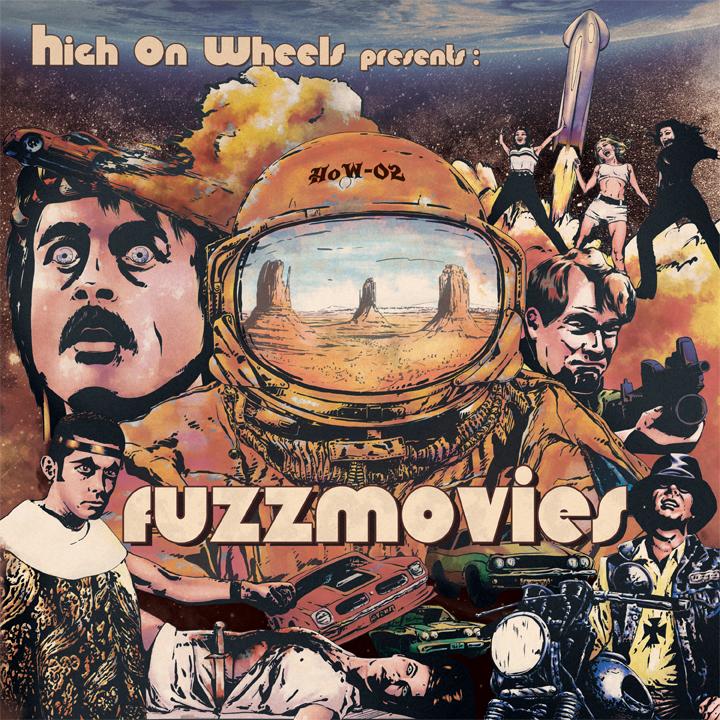 HIGH ON WHEELS, "Fuzzmovies" (2021)
---
CARNET ROSE
Sonic Addictive , quatuor de Rock/Metal hybride d'inspiration cinématographique formé en 2020 vient de présenter son premier clip, intitulé Mirror of the Unreal.
Ce jeune quatuor du Sud-Est de la France se compose de Julie Mathieu-Miniconi au chant (Symphonic Island), de Florian Moll et Fabien Ruiz aux guitares et de Sylvain Muscarnera au clavier.
Sonic Addictive travaille actuellement sur son premier album de compositions originales.
---
BOBAN SUR LES PLANCHES
Boban Milojevic (Snake Eye, Voodoo Smile) sera à partir du 02/09/2021 à l'affiche de la pièce de théâtre "Jacques et son maître", une variation par Milan Kundera du roman de Diderot.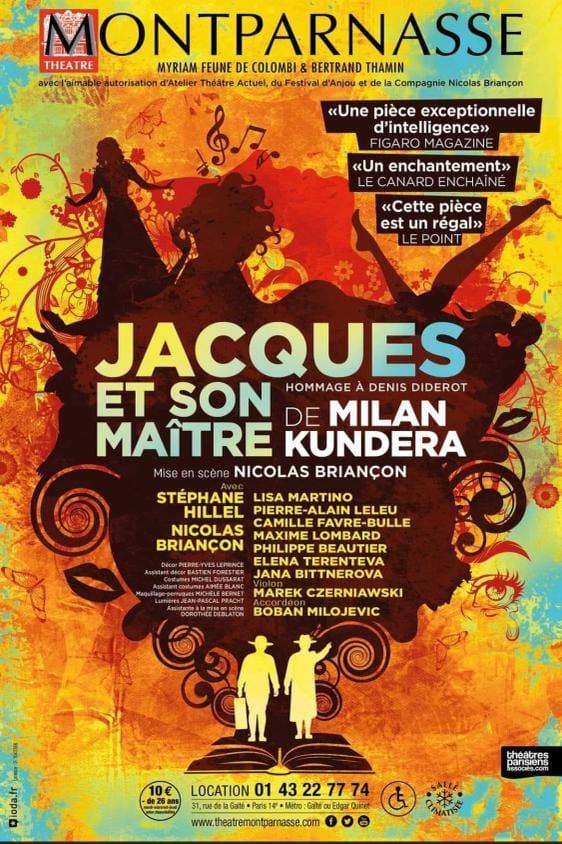 En attendant, retrouvez Boban sur sa page Bandcamp :
https://bobanmilojevic.bandcamp.com/
---
RENAUD & CO
La soprano Veronica Antonelli participera au titre "Sans foi ni loi" qui figurera sur le futur opus de Renaud Hantson.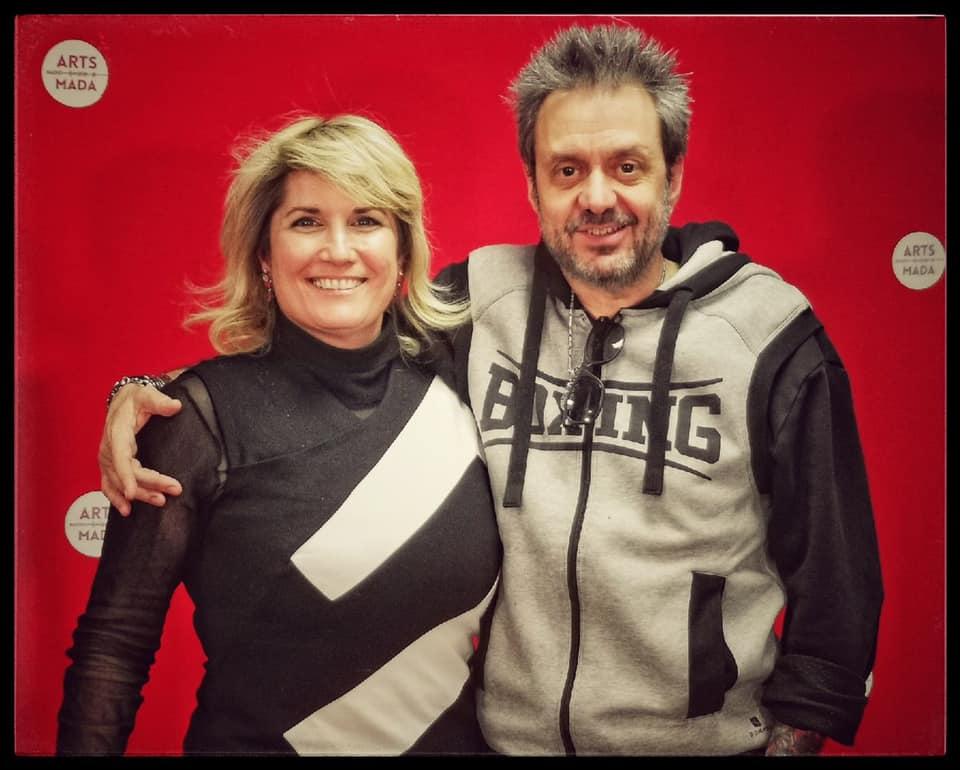 Actuellement en préparation, "Essentiel, libre comme l'Art" sera un double album. Une cover du répertoire de Michel Jonasz est également annoncée.
---
CARNET ROSE
Tentation sortira cet été 2021 son premier album, « Le Berceau Des Dieux », via Gates Of Hell Records. Enregistré en France, mixé et masterisé au Moontower Studio (Graveyard) à Barcelone par Javi Félez Rodriguez, «Le Berceau Des Dieux» trouve son inspiration dans la mythologie et les légendes ancestrales.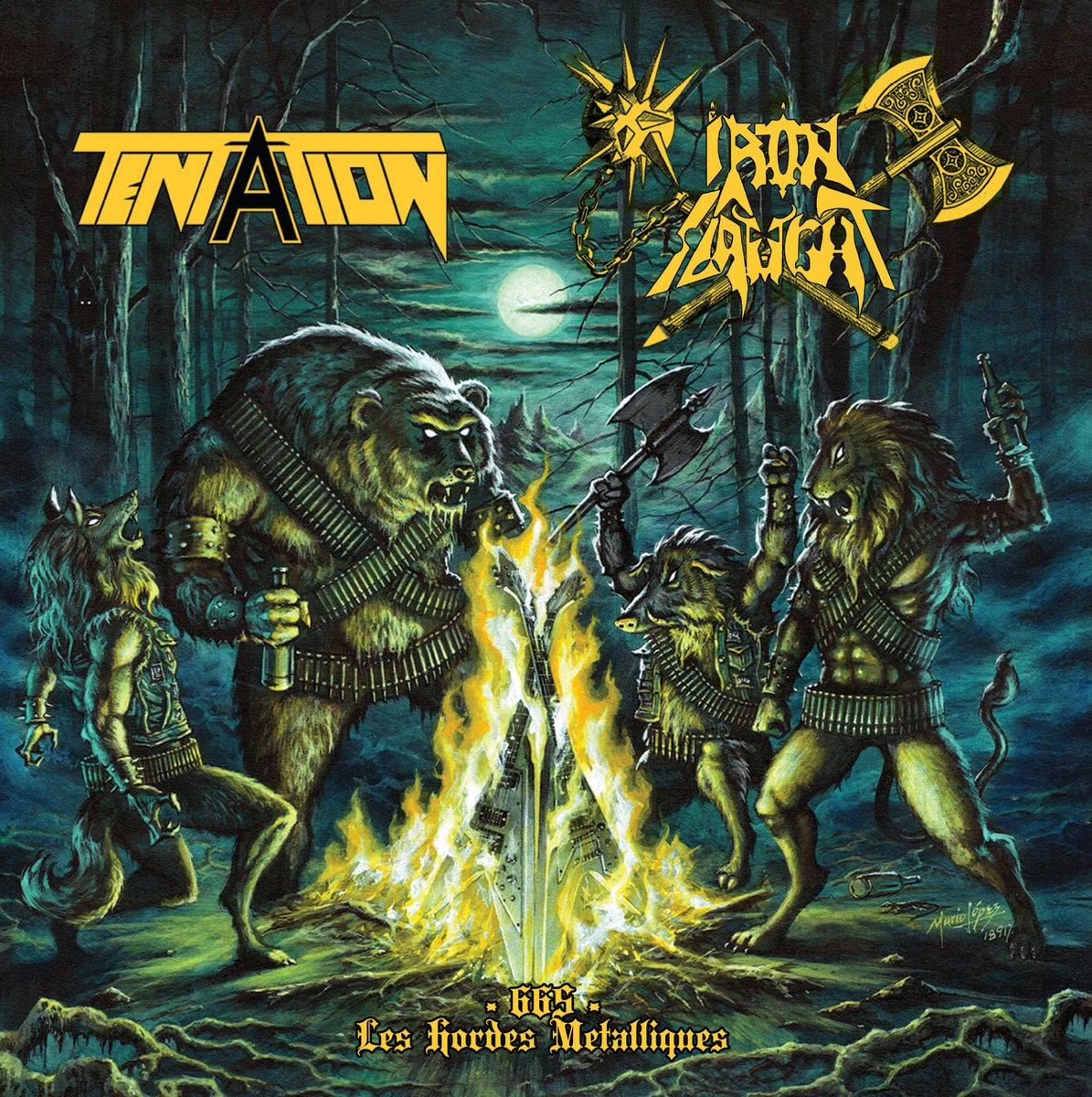 Le split Tentation / Iron Slaught de 2018
«Nos nouvelles chansons sont plus matures, précise le groupe. Nous avons pris beaucoup de plaisir à les écrire et espérons que les heavy metal maniacs les apprécieront. Nous avons pris le temps d'essayer de composer différentes ambiances et de faire de multiples tests de structures et de riffs sur plusieurs pistes. Le travail de composition a commencé quelques mois après la sortie du split album [avec IRON SLAUGHT] fin 2018. »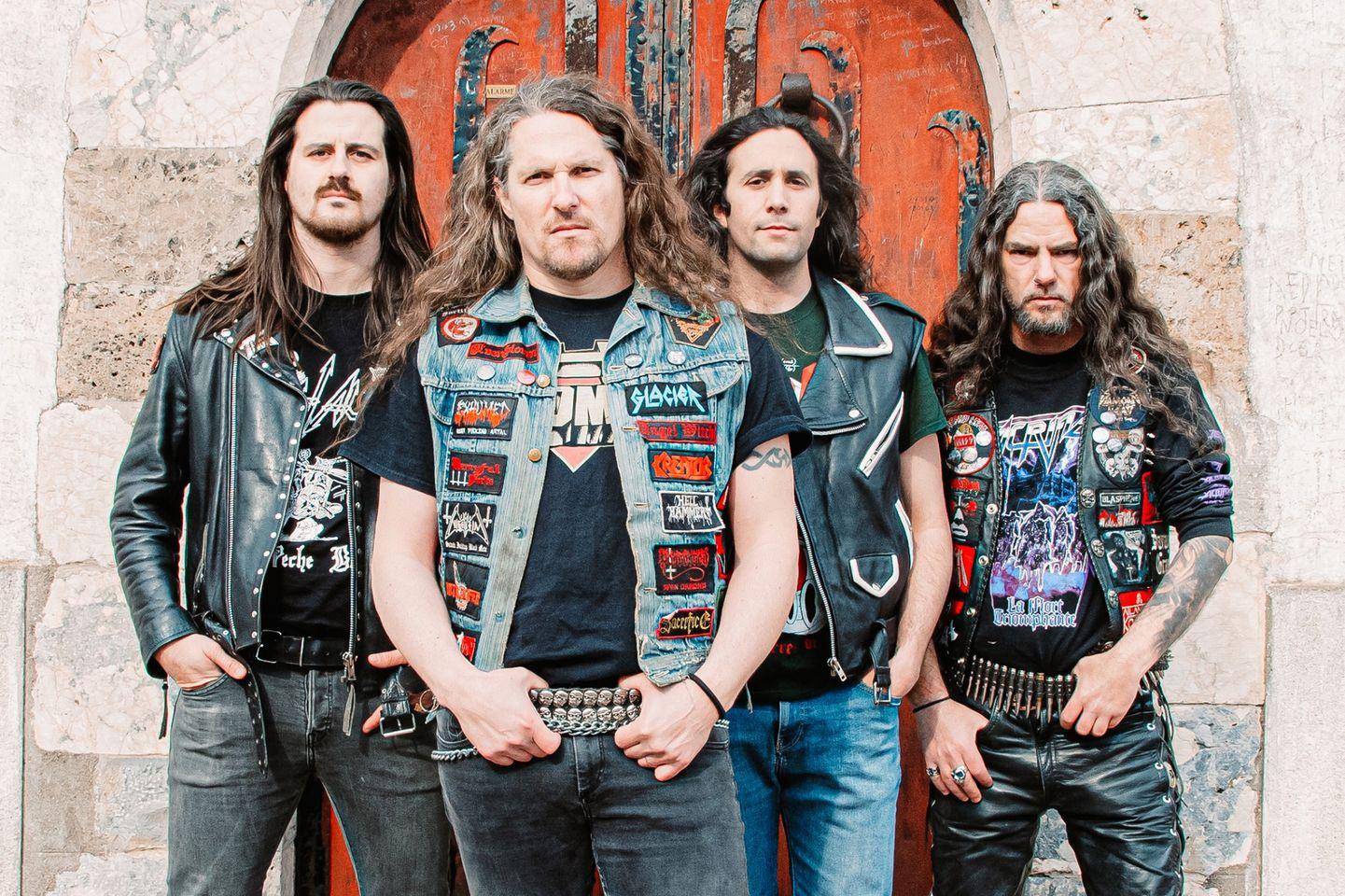 TENTATION par Pretty Pics Photographie 66 - Laurène Coranti-Herten
Formé en 2012, Tentation a sorti son premier EP éponyme en 2015, ainsi qu'un single et un split. Guillaume Pastor (basse) souligne que la réalisation de ce « Berceau Des Dieux » a été positive en grande partie grâce au producteur Javi Félez Rodriguez et à l'ingénieur du son Mathieu Lesieur :
«C'est un gars très patient et talentueux, donc enregistrer dans son studio a été un réel plaisir. Grâce à son expérience, nous avons pu avancer rapidement. Nous avons mis dix ans parce que la musique n'est qu'un hobby et une passion pour nous. Mais nous sommes très heureux et honorés de travailler avec Gates Of Hell Records. C'est pour nous une véritable reconnaissance de notre travail. Nous avons travaillé dur pour cet album et espérons qu'il recevra une réponse chaleureuse de la part de la scène métal ! »
https://tentationfrance.bandcamp.com
---
JE T'AIME LE LUNDI (et les autres jours aussi)
Le groupe de post-punk / cold wave JE T'AIME (on est fans de ce groupe chez Ahasverus) a présenté récemment un nouveau clip-single intitulé "Another Day In Hell".
Je T'Aime a fêté ce 13 mai les deux ans de son album éponyme, qu'on ne saurait trop vous recommander !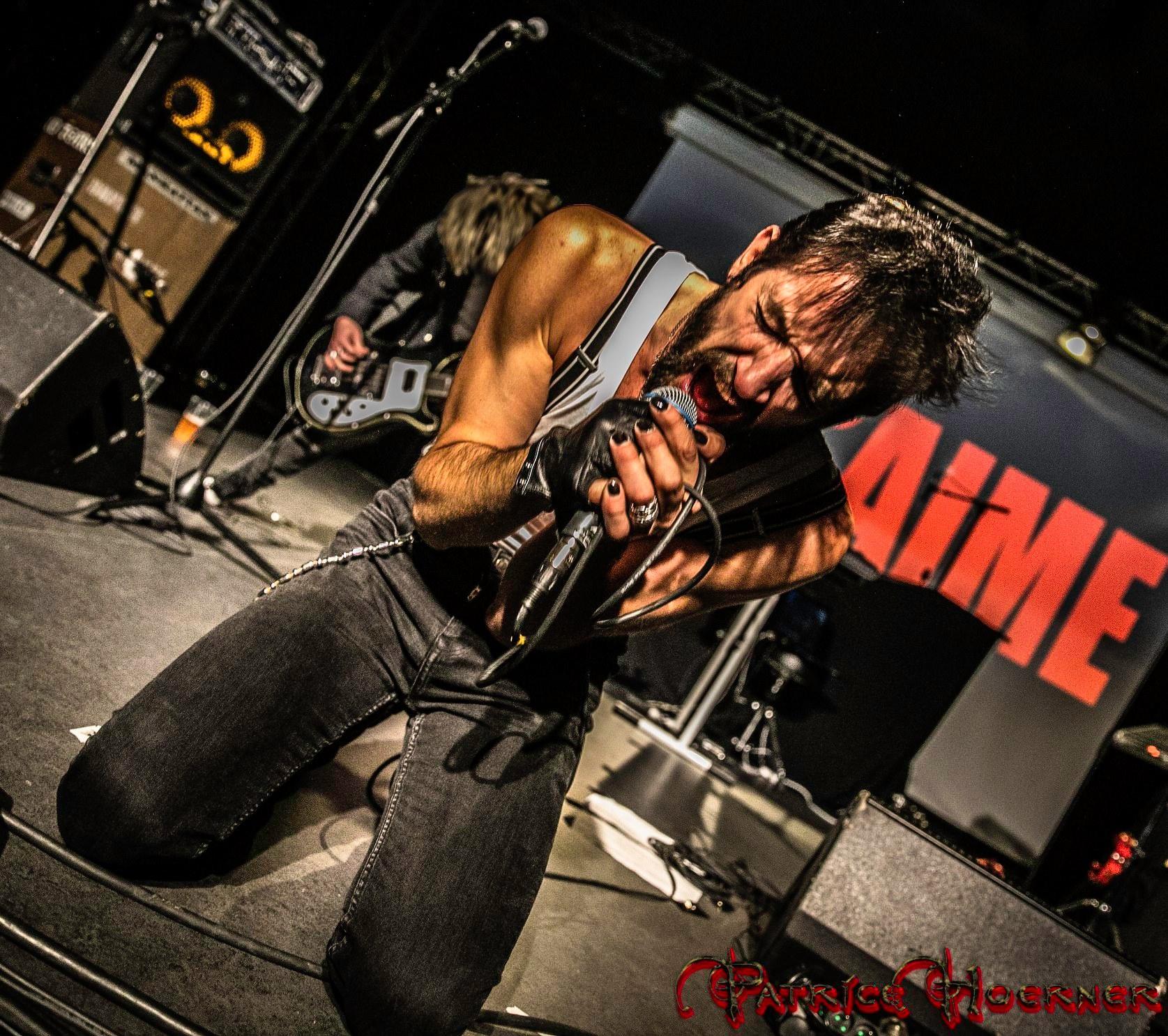 JE T'AIME, par Patrice Hoerner Photography
---
TABLETTE TO HELL
C'est une idée suisse : Swiss Metal Chocolate propose de créer des tablettes de chocolats biologiques pour les groupes de métal. Une possibilité pour les groupes de faire leur pub d'une manière originale, classe et personnalisée.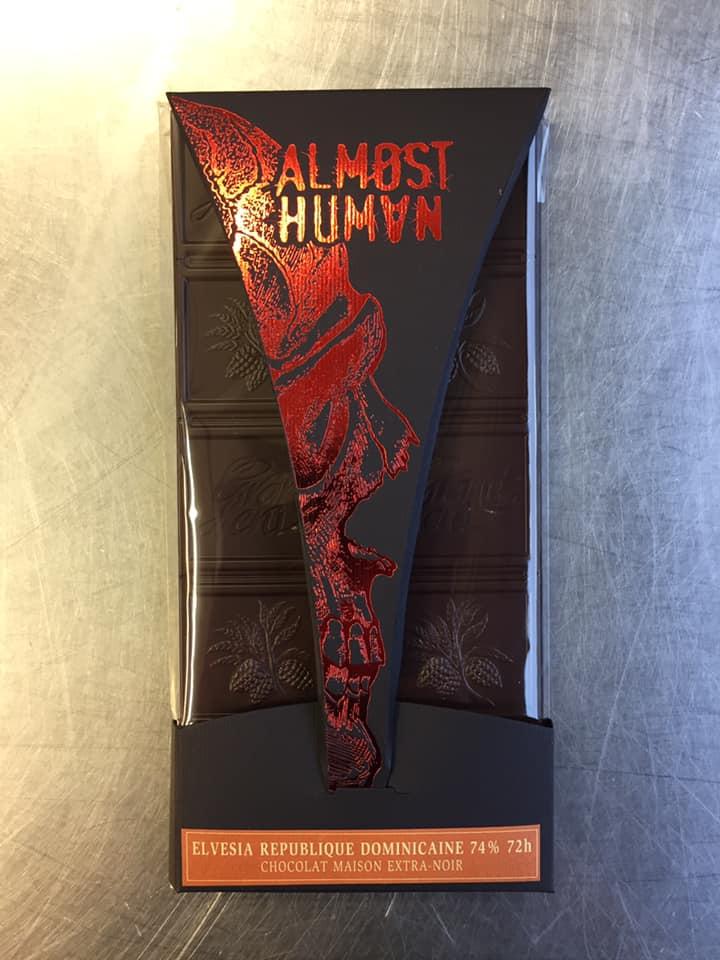 En transposant le concept, on pourrait envisager la frite K-Lizeüm ou le camembert Lofofora.
---
RIFF & SWEAT
Et rappelez-vous : lancement ce mercredi 19/05/2021 du concept METAL WORKOUT, du sport en ligne spécialement conçu pour les métalleux. Tous les détails ici :
METAL WORKOUT : Riff & Fitness (interview)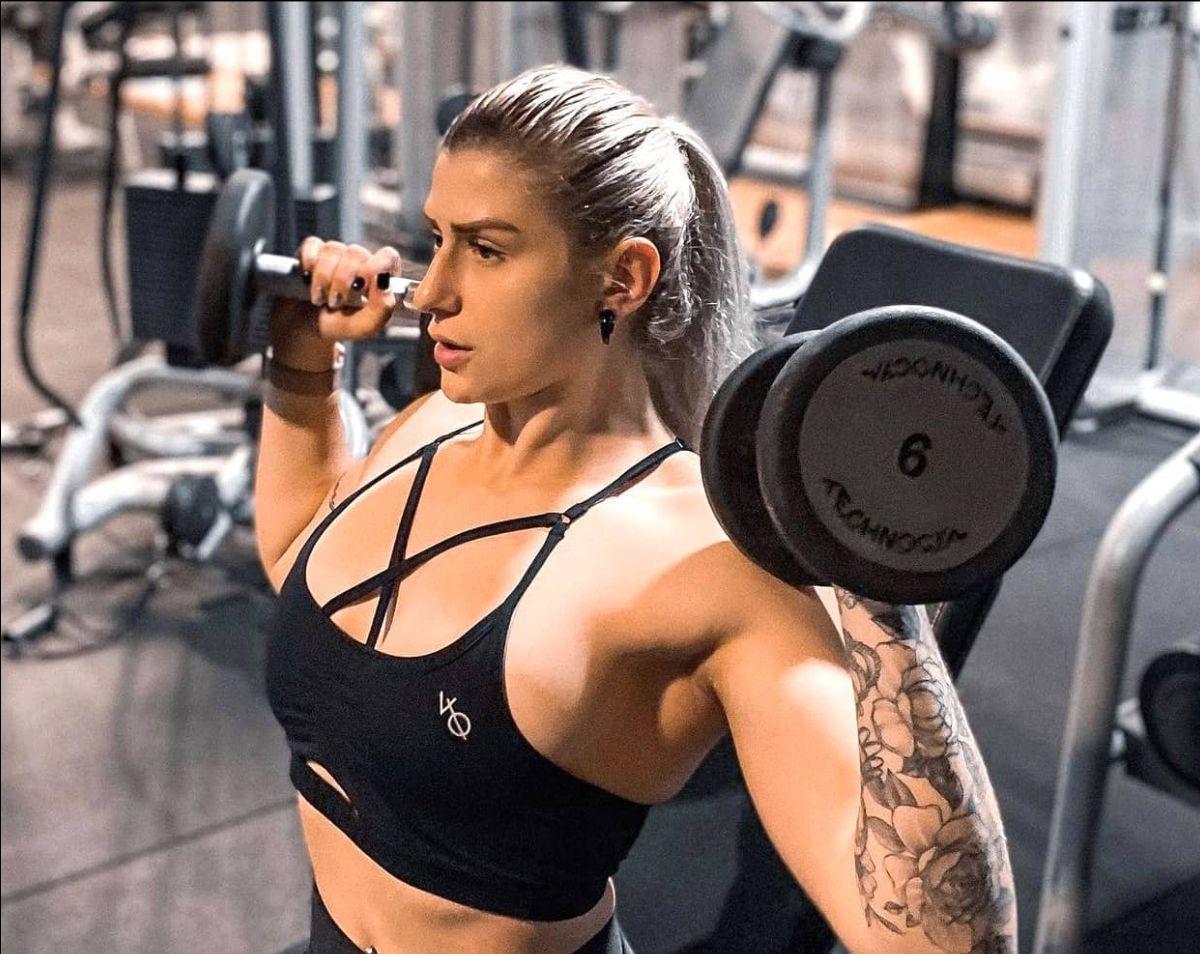 Romane Giuliani animera la première séance de Metal Workout
Articles similaires
ALIVE AND KICK-ASS Après Akiavel, c'est au tour de Dirty Black Summer de dévoiler sa performance au profit du Slay At Home | Metal Injection. Ils donnaient pour l'occasion leur tout premier concert. Dirty Black Summer interpr&egra…