KLONE sera sur la tournée Européenne de Devin Townsend courant mars et avril 2023 (dates in fine).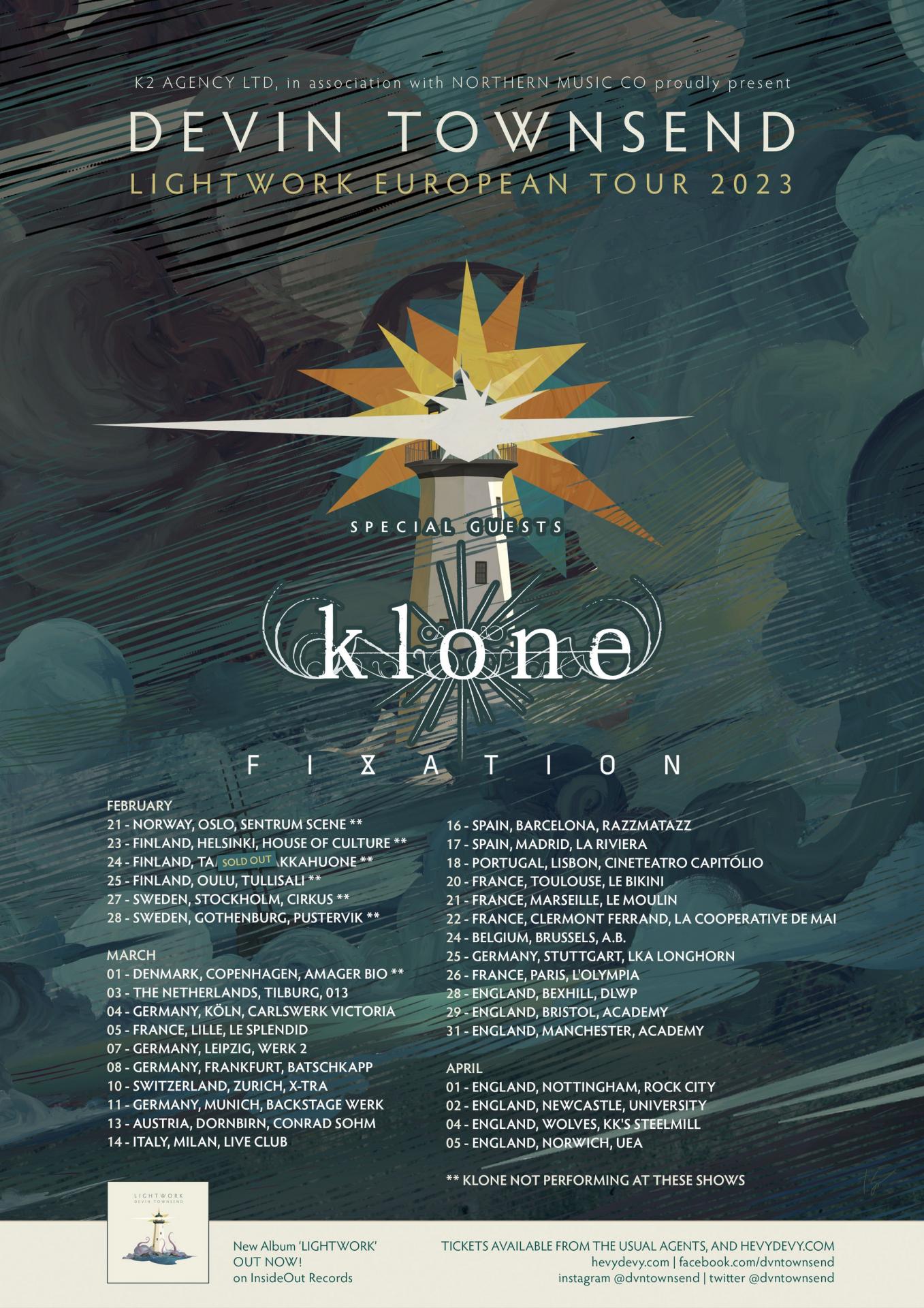 Guillaume, guitariste et compositeur du groupe Klone, déclare :
« C'est un honneur de partager à nouveau la scène avec Devin Townsend pour cette grosse tournée Européenne. Nous sommes super fiers, excités et impatients d'y être !
Nous avions déjà tourné avec Devin en 2015 pour la tournée Here Comes The Sun et Devin est une personne vraiment très sympathique. Nous avons beaucoup de respect pour lui et sa carrière.
Il m'a aussi beaucoup inspiré personnellement avec Klone, et les albums Ocean Machine, Infinity, Terria, restent de grosses références qui ont contribué à construire notre son . »
Nous soulignons également une date au Trabendo le 11/02/2023 avec The Old Dead Tree et PATRÓN.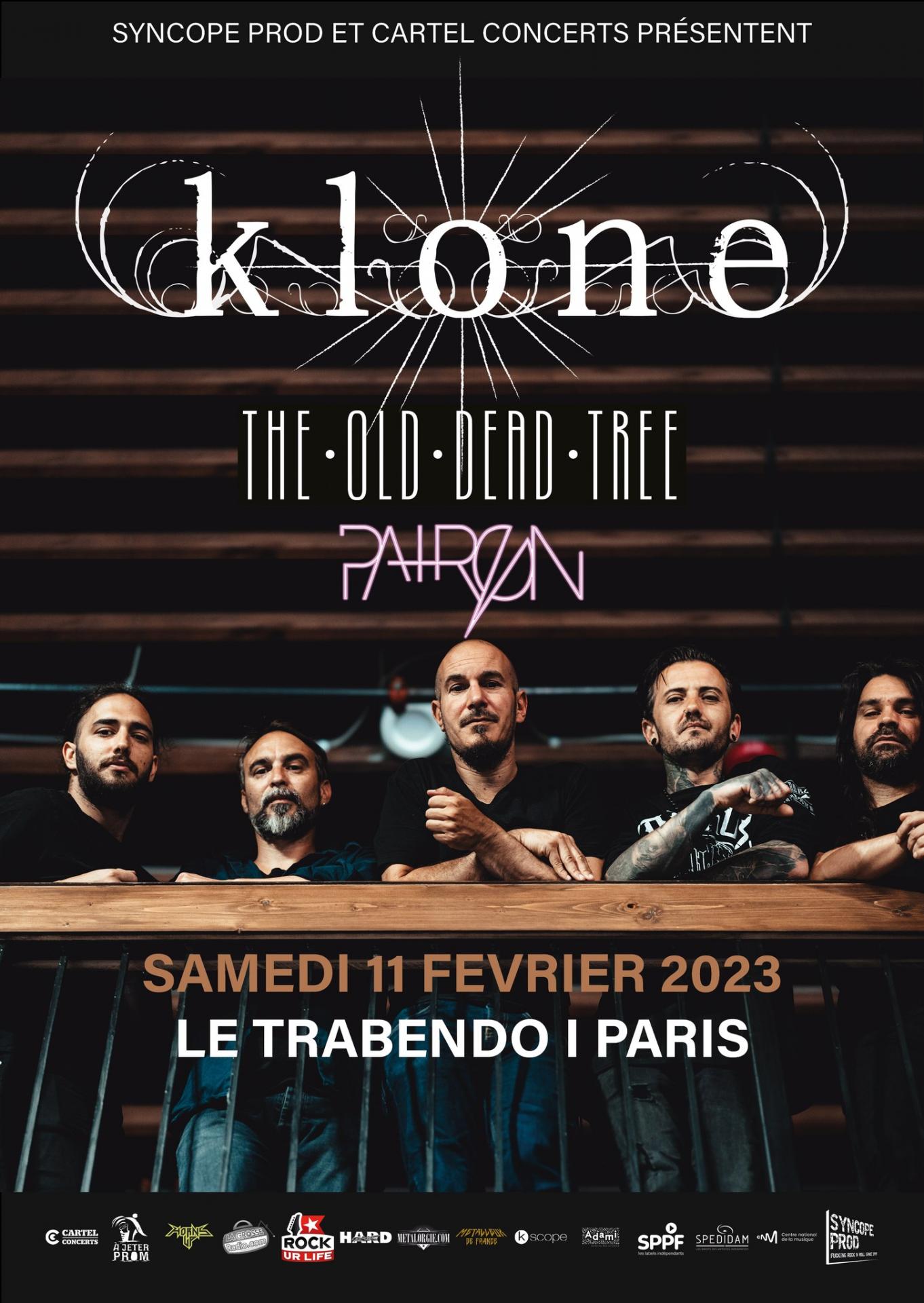 Le groupe de métal progressif originaire de Poitiers prépare la sortie de son nouvel album « Meanwhile » qui sera disponible chez Kscope/Pias le 10 Fevrier 2023.
Il en a déjà présenté un premier single clipé : « Bystander ».