Accueil

/

LEWIS L'INCLASSABLE (interview)
LEWIS L'INCLASSABLE (interview)
Le 19/03/2021 sortira "Inside", le premier album solo de Lewis.
Un opus personnel et osé, qui saura séduire les amateurs de prog' ou de psyché, les fans de rock, de baroque, ou tout simplement ceux qui aiment les albums de chansons réussies.
Deux mois avant de dévoiler "Inside" dans son intégralité, Lewis l'insaisissable a bien voulu lever un coin du voile. Voici son interview.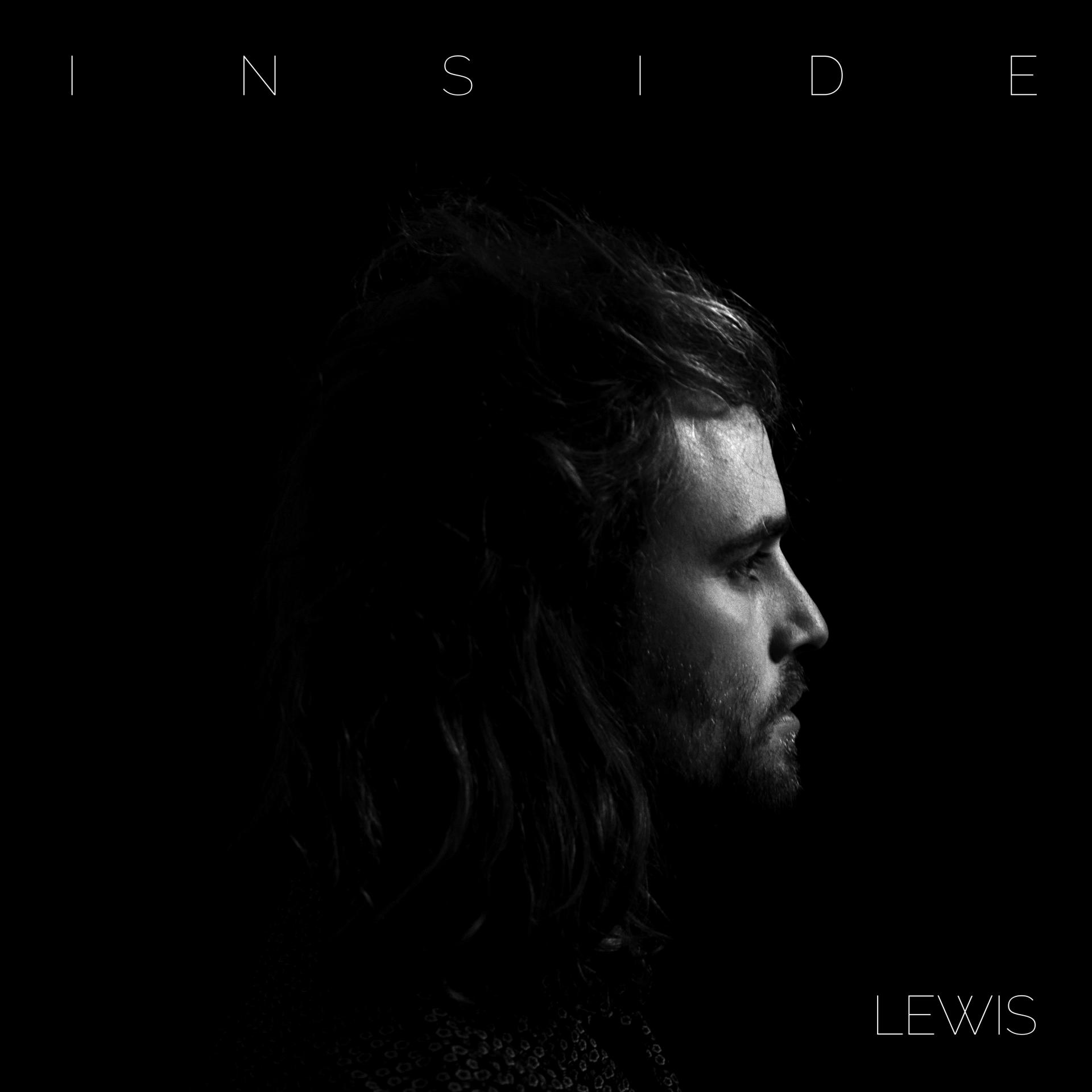 ---
C'est un album finalement très spontané, un peu à la manière de l'écriture automatique surréaliste.
---
Bonjour Lewis. Vous jouez déjà dans Tense Of Fools et dans Bachir Al Acid. Qu'est-ce qui nous vaut cette escapade en solo ?
J'ai eu le sentiment de devoir exprimer quelque chose de plus personnel, de me détacher de toute esthétique et d'écrire librement, comme si je n'avais pas le choix, comme un ado dans sa chambre !
Votre album est proprement inclassable. A quel public le destinez-vous ?
Et pourquoi pas aux inclassables ?
D'où sortent ces compositions ?
Je suis toujours en train de me demander comment elles sont sorties, car c'est un album finalement très spontané, un peu à la manière de l'écriture automatique surréaliste. En fait j'ai une piste,je pense que le nom de l'album y répond, elles sortent de l'intérieur, le mien «Inside», je me questionne donc d'avantage sur la manière dont elles sont sorties que d'où elles viennent !
Appeler cet album «Inside» relevait de l'évidence ?
L'évidence est apparue avec le temps, au début j'avais projeté un autre nom. Mais au fur et à mesure de l'album ce titre a pris sens et je ne pouvais plus reculer.
Je découvre grâce à votre biographie qu'il existe une psychologie de la musique, un domaine qui vous est familier (*) Ce paramètre a-t-il influencé le compositeur que vous êtes ?
J'ai eu a chance de découvrir cette matière «Psychologie de la musique» au Canada. C'était une matière drôlement fascinante qui m'a permis de développer un autre regard sur la musique, une autre approche, par exemple, j'y ai découvert les influences de la musique sur notre cerveau et l'usage de la musique comme thérapie. Concernant «Inside», je dirais que l'écriture de cet album a été pour moi une profonde thérapie, mes connaissances en psychologie n'ont pas vraiment de rapport avec l'écriture à proprement parler, mais elles étaient certains propos et me permettent de développer et de rentrer en profondeur dans des thèmes sortis bruts, sur le tas. Un peu à la manière d'une psychanalyse en fait. Une extériorisation d'affects intérieurs par la musique, Voila le concept !
---
Peut-être qu'à force de tout mélanger, j'obtiens une recette originale ?
---
Outre vos camarades de Tense Of Fools qui vous accompagnent sur l'album, il y a de nombreux invités, chanteurs et musiciens. On entend du trombone, de la flûte traversière, du violoncelle, du saxophone... (voir in fine) Le multi-instrumentiste que vous êtes est arrivé avec ses partitions ou vous leur avez laissé l'initiative ?
J'aime travailler avec spontanéité. C'est un ressenti brut, parfois sans directives. La liberté que j'ai prise dans la composition de l'album se devait d'être partagée par les musiciens qui m'entourent.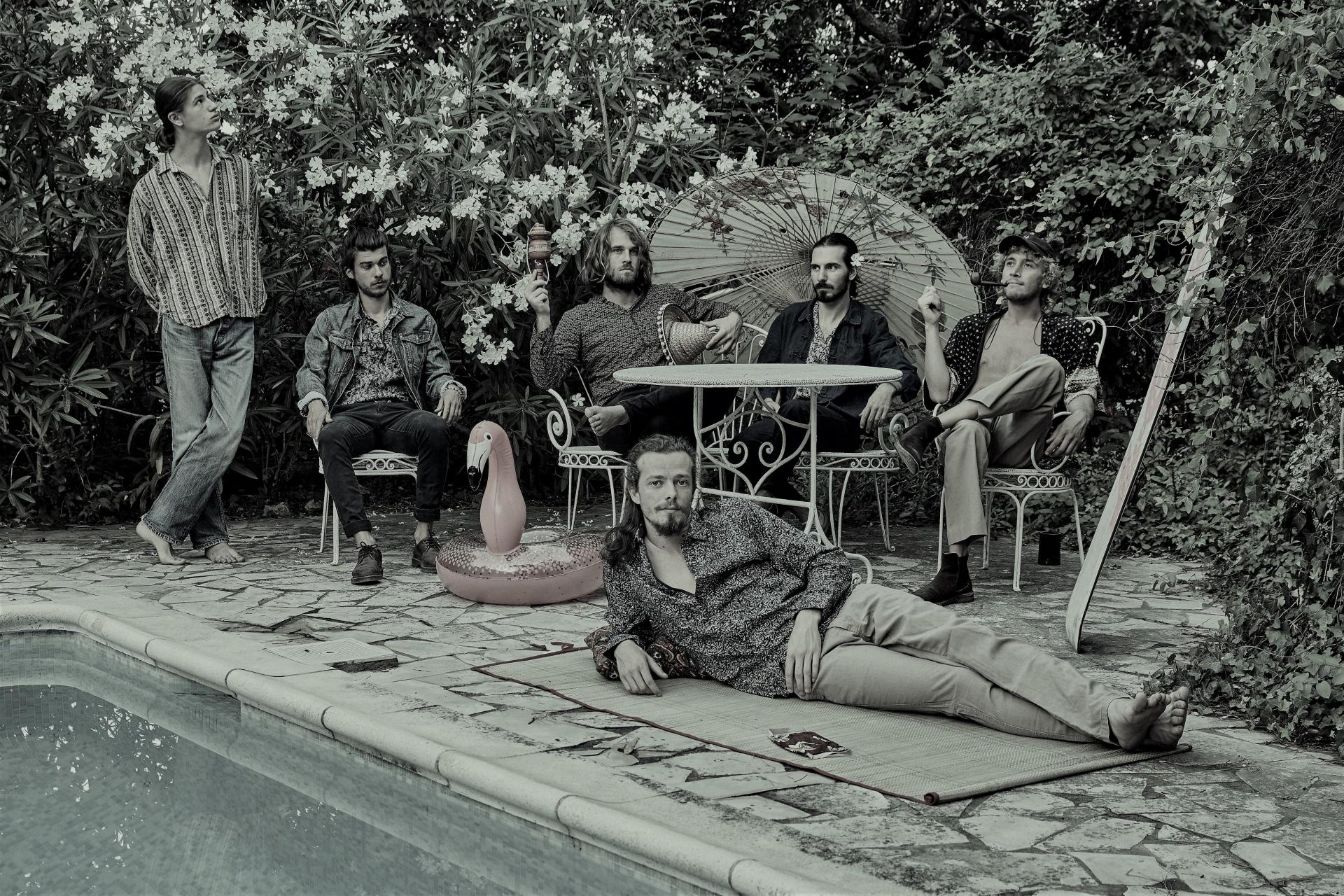 Vous citez pour influences Steven Wilson , Rover, Pink Floyd , Kigayaku moyo, Queen of the Stone age , Radiohead ,Jeff Buckley. D'accord. Mais même s'ils sont éloignés de votre univers, la liberté de votre ton et votre côté imprévisible m'ont fait penser à des artistes tels que Julien Doré ou Sébastien Tellier.
Je vois où vous voulez en venir ! Ces deux artistes proposent une recette très personnelle de leur manière de concevoir la musique et effectivement, j'aime aussi ce côté imprévisible, c'est l'improvisation qui je pense contribue à amener cette liberté de ton sur mon album qui caractérise les artistes que vous citez, même si oui, nos univers sont très éloignés ! Peut-être qu'à force de tout mélanger, j'obtiens une recette originale ?
---
Je fonctionne beaucoup à l'improvisation et je discerne dans un second temps, je réécoute et j'essaye d'organiser ce qui me plaît le plus.
---
Vocalement je vous trouve un côté funambule : vous êtes capable de sortir de votre zone de confort pour aller chercher des notes très haut. On dirait presque que vous jouez avec l'auditeur.
C'est marrant je n'avais jamais entendu ça, jouer avec l'auditeur, c'est un beau concept je trouve. Vous avez peut-être raison, je vais le chercher là où il s'y attend le moins et je me surprends d'abord moi même ! Je vous avoue que je ne maîtrise pas grand chose en fait, je fonctionne beaucoup à l'improvisation et je discerne dans un second temps, je réécoute et j'essaye d'organiser ce qui me plaît le plus. Des fois, il m'est impossible de reproduire ce qu'il s'est passé pendant une impro ou un moment magique avec les copains.
Certains titres ont un côté cinématographique. Est-ce un domaine qui vous intéresse ?
Je rêverais de composer sur mesure pour un réalisateur ! Il m'est déjà arrivé de le faire pour une pièce de théâtre et c'était une riche expérience car j'ai dû bosser avec la contrainte. Devoir servir un univers, se mettre à disposition de la pensée du réalisateur et participer à l'action et au climat du film, c'est vraiment quelque chose qui me branche. J'aime les réalisateurs qui se donnent, ceux qui m'ont amené à regarder les films autrement, je pense à Andrei Tarkovski, Andrei Zviaguintsev, Emir Kusturica, Michelangelo Antonioni, Dario d'Argento, etc.
Dans quelles conditions «Inside» a-t-il été enregistré ?
«Inside» a été enregistré chez Sebastien Caviggia à son studio «Le cri de la tarente», avec vue sur la mer depuis le studio, face aux calanques du Mugel à la Ciotat. J'ai apprécié prendre mes pauses dans ce paysage. Seb est l'ingé son de l'album et aussi le directeur artistique, il a aussi participé à l'enregistrement en faisant notamment l'ensemble des parties batteries. Celles-ci ont été faites pendant le premier confinement sur l'envoi des pré-maquettes. Les pré-maquettes ont elles étées effectuées dans les Alpes. Après le confinement, tout à été fait au studio, toujours avec la mer à coté, ah oui aussi en compagnie des deux beaux chiens gourmands de Seb !
Hormis la frustration de ne pouvoir soumettre ses titres au verdict du live, sortir un album dans cette période troublée présente-t-il un risque ?
Je ne sais pas, je dirais qu'en dépit de concert peut-être que l'on apprécie écouter plus de musique et plonger plus intensément dans un album. Mais oui, je pense que le risque est bien présent, je ne sais pas quand la situation se débloquera et quand il sera possible de faire des lives, tout cela demande de l'organisation et beaucoup d'anticipation (prévoir une tournée, démarcher des salles, lieux, festivals). Pour l'instant, aujourd'hui, c'est impossible. On garde espoir et la renaissance n'en sera que plus grande !
Vous êtes déjà en train de travailler sur un second opus ? On ne vous arrête plus !
Rien de concret pour le moment mais oui je commence déjà à travailler sur le deuxième opus, je pense que j'aimerais cette fois ci aborder une thématique bien précise et construire quelque chose autour. J'explore avant de poser quoi ce soit de définitif, je conçois ça comme du travail mais aussi comme une grâce !
C'était un vif plaisir de découvrir puis d'écouter votre album, Lewis. Merci de m'avoir consacré du temps.
C'est moi qui vous remercie, A bientôt !
(*) Lewis est détenteur d'un diplôme en psychologie clinique et spécialisé en psychologie de la musique.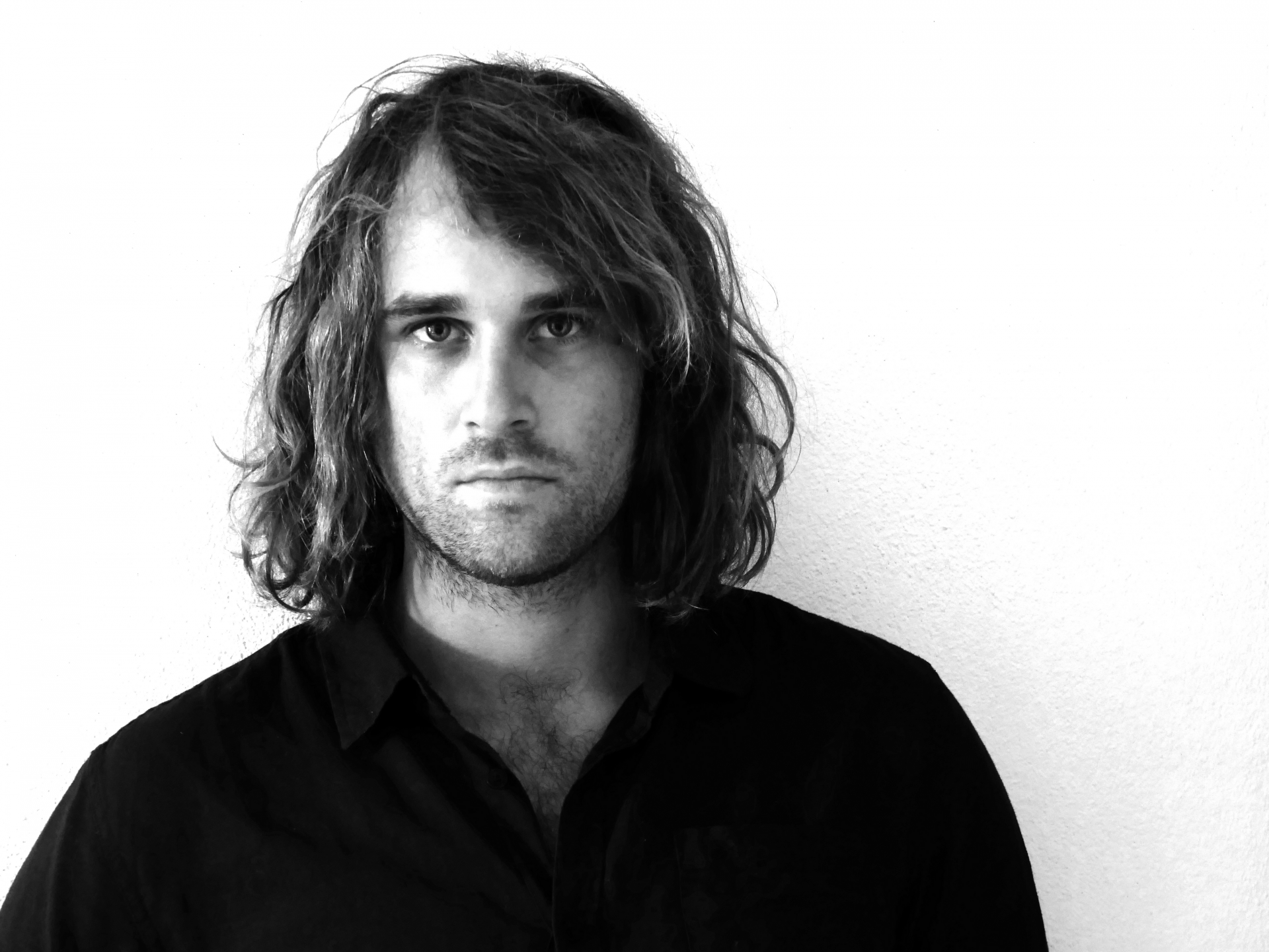 «Inside» c'est :
Line-up :
Lewis Feraud (Guitare, chant, Basse, Claviers, Batterie)
Sebastien Caviggia (Basse, guitare, Batterie, Percussion, Chant Choeur, Claviers)
Alex Leboeuf (Basse)
Gabriel Mas (Claviers, Chant Choeur)
Invités :
Anais Clément Arribi (Chant sur Cruel World, Choeur sur TIME I et, Again et The End)
Julien Pignol (Trombone sur Entrance, King of the Falls et I just)
Romain Redon (Flûte traversière sur Entrance et Time Money and Fear part II)
Christopher Dudois (Choeur sur Time Money and Fear part II)
Alexis noël (Saxophone sur King of the Falls et Time Money and Fear part II)
Loic Aymerick (Violoncelle et Choeur sur Again)
Technique :
Directeur artistique, Ingénieur son et mixage : Sebastien Caviggia au studio "Le cri de la Tarente"
Mastering : Oliver Planchard
Production : Lewis Feraud et Alex Leboeuf
Crédit Photos : Antoine Dalibard
Tracklist :
Entrance
Time Money and Fear Part 1
Inside the day
Fox
Cruel Word
I just
Again
Cry a man
King of Falls
Time Money and Fear part 2
The End
---
Liens :
Articles similaires
Groupe : OSCIL Album : « First Step On My Moon » (03/09/2021) Genre : Rock/Metal progressif Origine : Paris On aime : le chant, le songwriting, la diversité, le son Par Ahasverus Oscil existe depuis 2013 et son principal composit…
Progressif, Half a Band, le projet du multi-instrumentiste Olivier Bonneau l'est assurément. Il revendique haut ses couleurs par le titre de son nouvel opus : « Tales from Claustrophobic Horizons ». Le clin d'oeil à&nb…