Accueil

/

GORGON, « Traditio Satanae » (2021)
GORGON, « Traditio Satanae » (2021)
Groupe : Gorgon
Album : « Traditio Satanae » (11/06/2021 - Osmose Productions)
Genre : Black Metal
Origine : Antibes
On aime : Le songwriting, le son.
Par Ahasverus
Disponible depuis le 11/06/2021, « Traditio Satanae » est le sixième album du groupe Gorgon, originaire d'Antibes.
Vétéran du black metal français, Gorgon prend naissance en 1991.
Il sort l'année suivante sa première démo, « Call From Unknown Dephts ».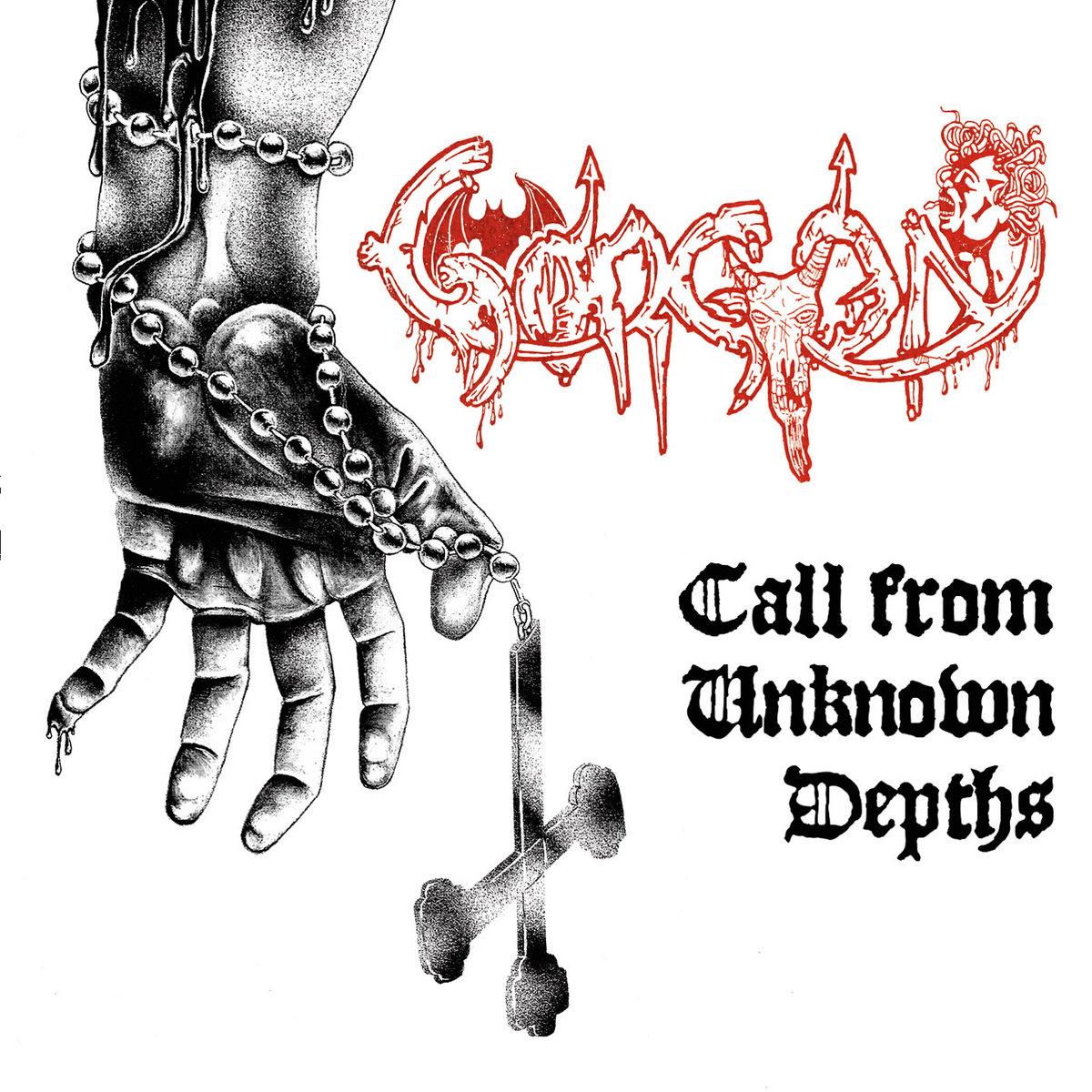 De 1995 à 2000, Gorgon publie quatre albums, puis cesse son activité en 2000.
On le retrouve en 2011 partageant un split CD avec Ordo Templi Aeternae Lucis, mais c'est en 2019 qu'il refait vraiment surface avec un long format, « The Veil Of Darkness ».
Il revient en 2021 pour un sixième album :
« Traditio Satanae »
GORGON, « Traditio Satanae » (2021)
C'est « Blood Of Sorcer » qui ouvre les hostilités, écrasant tout sur son passage, façon rouleau compresseur lancé à fond dans une descente. Ne comptez pas sur le titre suivant pour vous laisser du répit. Rien de linéaire cependant sur les quarante minutes d'un tracé musical qui sait se diversifier : « Entrancing Cemetery », « My Filth Is Worth Your Purity » ou « Scorched Earth Operation » ralentissent le tempo pour mieux vous laisser le temps de monter à bord. « Traditio Satanae » enchaîne ainsi onze titres, tantôt accrocheurs, tantôt dévastateurs, l'un n'empêchant finalement pas l'autre, en fonction du degré de masochisme qui vous habite...
Côté son, aucune inquiétude non plus : « Traditio Satanae » a été enregistré et mixé par Sébastien Camhi (Studio Artmusic) et mixé par Kai Stahlenberg (Kohlekeller Studio). Sébastien Camhi commentait :
« Je ressens toujours la même fierté (malgré la centaine d'albums que j'ai pu produire) de voir mon nom apparaître dans les crédits. Mais celui-ci a une saveur particulière, car comme je l'ai déjà dit, Gorgon a été LE groupe qui m'a introduit au black metal il y a vingt-cinq ans de cela environ. »
Un album au songwriting efficace, pour ne pas dire... diabolique ! L'une de nos galettes black préférée en cette année 2021 ! Hellelujah !
Les Liens :
Articles similaires
Groupe : 1914 Album : « Where Fear And Weapons Meet » (22/10/21 - Napalm Records) Genre : Black Metal Origine : Ukraine On aime : La composition, le développement du concept Par Ahasverus « Là, loin, loin de la mer/ …
Après « ...And a Cross Now Marks His Place », premier single de « Where Fear and Weapons Meet », le futur album de 1914 dont nous vous parlions récemment et qui voyait la participation du chanteur de Paradise…