HORROR METAL
Le 07/03/2021
Groupe : SLEAZYZ
Album : "March Of The Dead" (29/01/2021)
Genre : Horror Metal
Origine : Saint-Ouen/Troyes
Par Ahasverus
Le Groupe :
Sleazyz est un groupe d'horror metal, créé en 2003 par Fred "Sleazyz" Dubois à Saint-Ouen.
En 2018, Sleazyz déménage à Troyes et change de line-up. il se compose désormais de Fred "Sleazyz" Dubois (chant, basse), Ileana "Pandemonium" Rodriguez (guitare rythmique), David "Ripper" Smolinski (guitare lead) et Dominique "Speed" Parigot (batterie).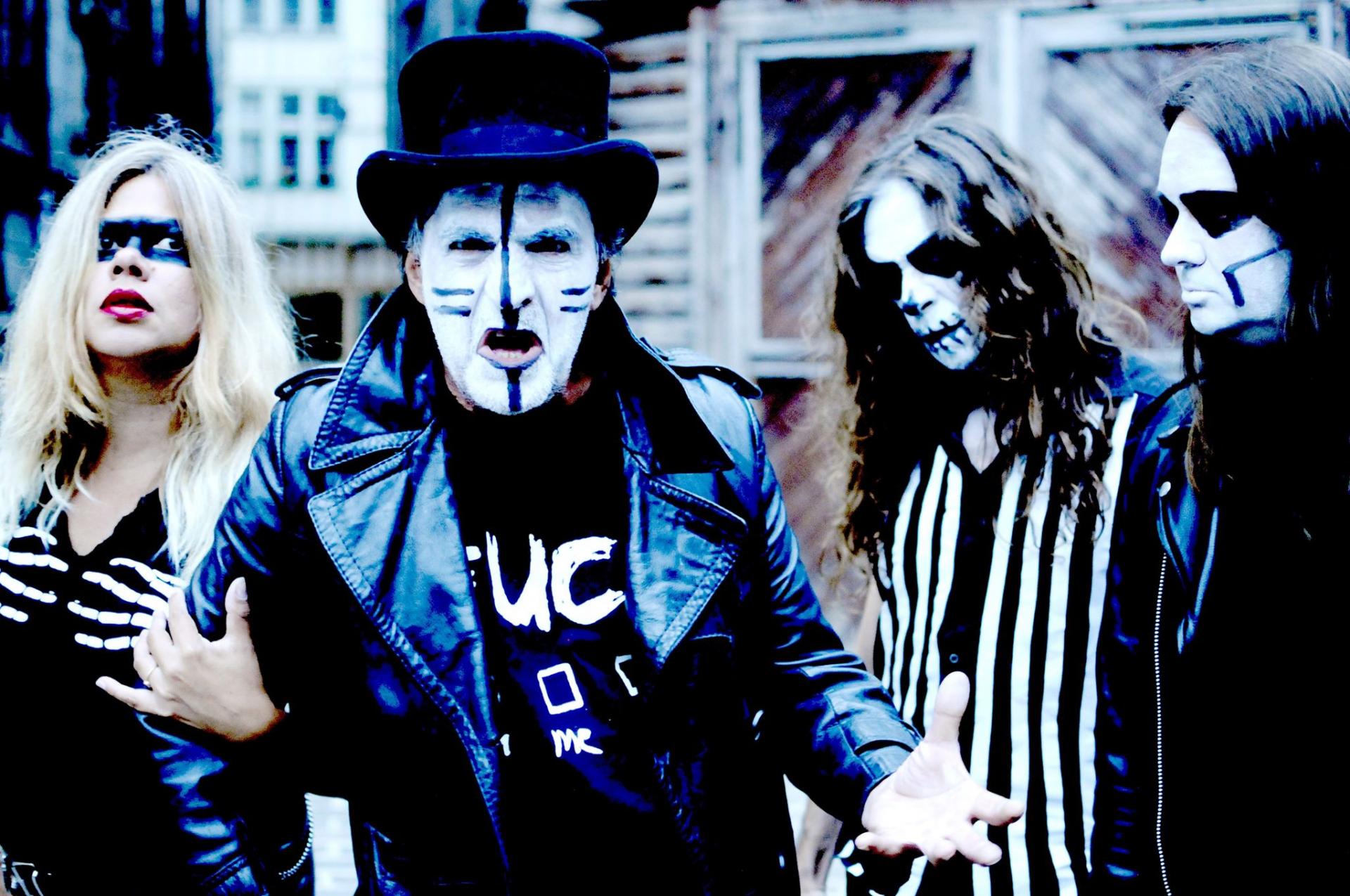 Sleazyz compte deux albums : "Schizonroll N Psychotronic" (2016) et "Funhouse" (2018).
En 2021, Sleazyz revient avec un nouvel album :
"MARCH OF THE DEAD"
L'Album :
"March Of The Dead" est un dix titres de trente-quatre minutes.
Il a été enregistré aux Studios Âme du Temple à Troyes. Les prises de son, le mixage et le mastering ont été réalisés par Jean-Marc Pinaud (No One is innocent).
"March Of The Dead" a été enregistré en cinq jours.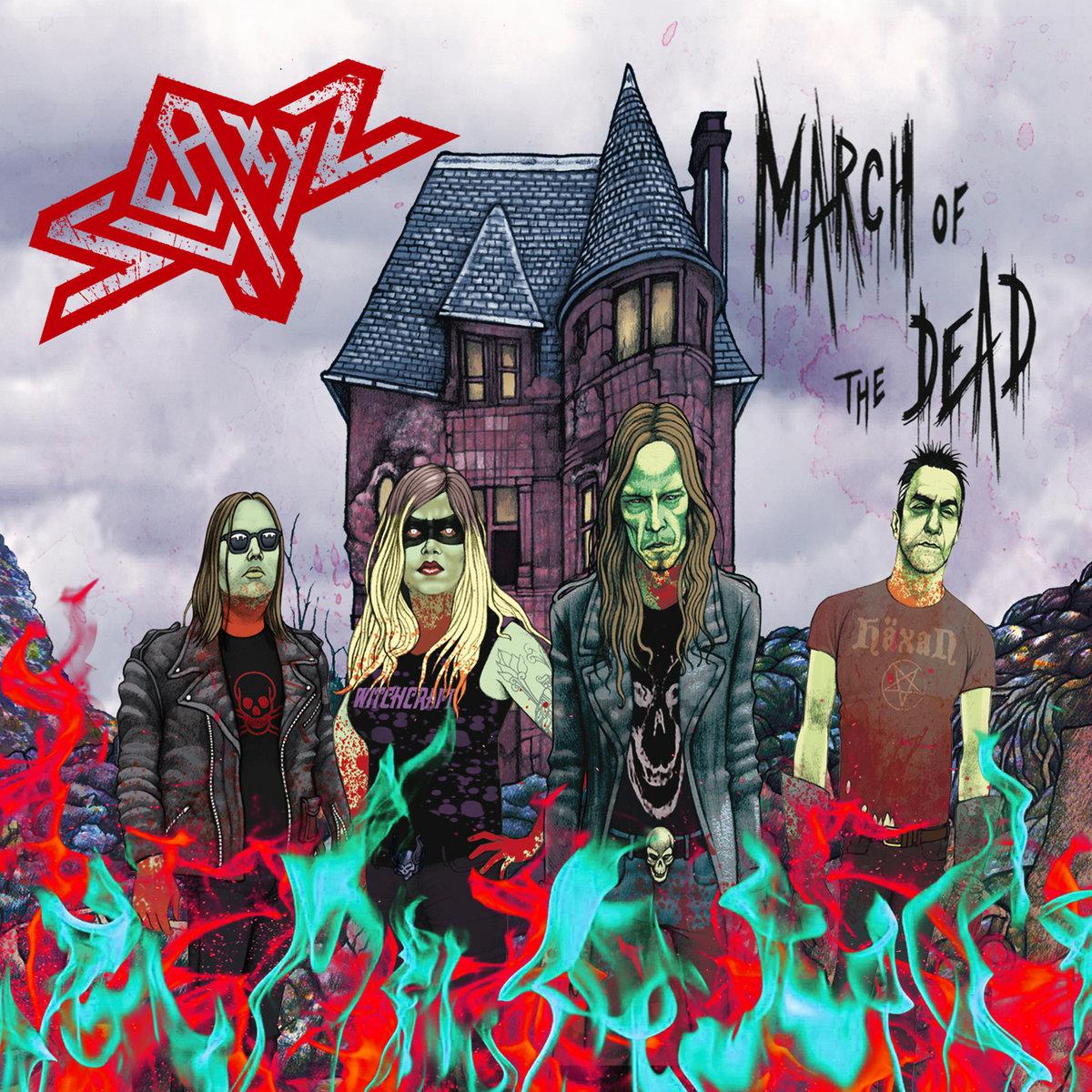 Les Critiques :
"Un album d'une efficacité redoutable."


https://www.lagrosseradio.com

"Sleazyz s'est donné les moyens de nous coller dans les oreilles un album accrocheur au possible avec dix hits potentiels aussi addictifs qu'entêtants !"


https://www.soilchronicles.fr

"Un album d'horror punk qui se défend très bien !"


https://allrock.fr

"Un opus catchy et rudement bien ficelé."


https://amongtheliving.fr

"Un très bon album qu'il ne faudrait surtout pas rater !"


https://www.pavillon666.fr/

"Un hommage touchant à tous ces trucs un peu ringards et rigolos qu'on aime tant."


https://www.verdammnis.com
Notre Avis :
Sleazyz s'est fait remarquer récemment par un clip grand-guignolesque, fun et catchy : "March Of The Dead".
Sorte de chaînon manquant entre le côté horrifique d'un Alice Cooper et la rugosité d'un Nashville Pussy, il tire son épingle du jeu en conjuguant une image très au point, un songwriting efficace et des guitares lead inspirées. Car Sleazyz est capable de vous balancer un punk rock rugueux ("Wanna Say", "Psycho Witch") ou un horror métal sautillant ("Malleus Maleficarum", "Gnome") avec la même efficacité . Le métal est un exutoire, Sleazyz le pratique avec fraîcheur malgré son baluchon de vieux routier du genre. On ne peut que vous recommander cet album plutôt court et spontané d'un groupe qui coche toutes les cases pour nous réjouir.

Les Liens :
---