Accueil

/

DARKWOODS MY BETROTHED (Finlande) : Black is back !
DARKWOODS MY BETROTHED (Finlande) : Black is back !
Après vingt-trois années de silence, le groupe culte de Black Metal finlandais Darkwoods My Betrothed remet le couvert avec un nouvel album qu'on n'attendait plus. « Angel of Carnage Unleashed » nous sera dévoilé le 12 novembre 2021 via Napalm Records.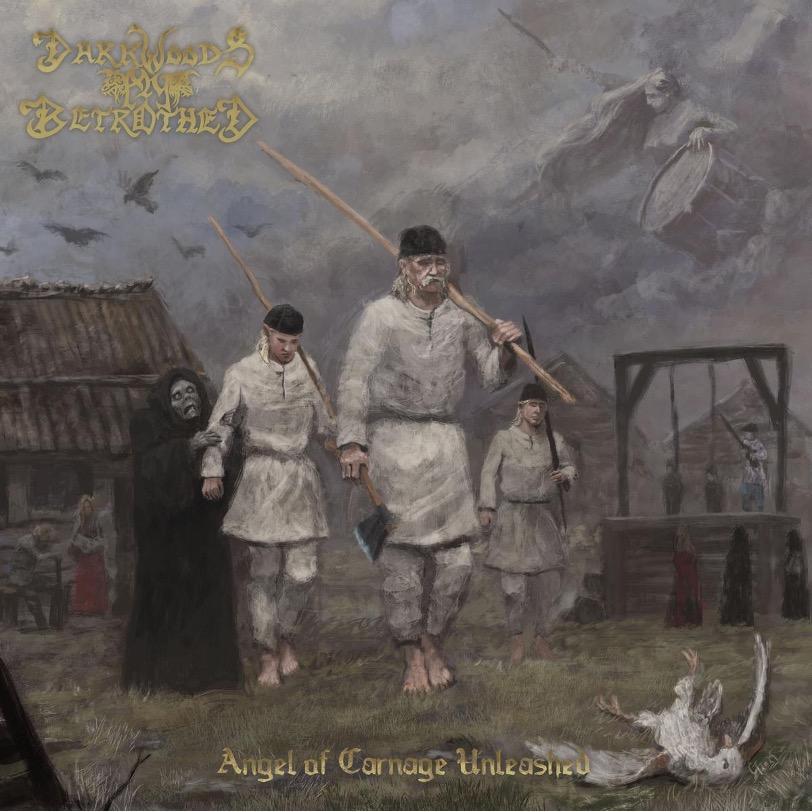 L'album, nous promet-on, libèrera un mélange unique de Black Metal brutal et rapide avec des hymnes épiques. Des cris étranges fusionnent avec des voix claires héroïques, des chœurs monumentaux et des claviers majestueux, relatant des histoires sanglantes de famine, de guerre et de peste, dans la brutalité inéluctable de la nature finlandaise à l'époque de la Grande Guerre du Nord (1700-1721).
Il situe ainsi son histoire voici trois cents ans, précisément le 30 août 1721, tandis que le traité d'Uusikaupunki met un terme à la Grande Guerre du Nord et impose à l'Ange du Carnage un peu de repos. Trois cents ans plus tard, cet Ange s'apprête à être déchaîné de nouveau par Darkwoods My Betrothed qui retrouve pour l'occasion son line-up de 1993 et qui a débauché pour arriver à ses fins rien de moins que le clavier et le batteur de Nightwish !
Le premier single de la formation s'intitule « In Evil, Sickness and in Grief »
Voyons ce que dit le groupe à propos de ce premier single :
« In Evil, Sickness And In Grief est notre première sortie depuis 1998. Pour ce retour après vingt-trois ans de silence, nous avons choisi un morceau qui met en valeur tout ce qu'est le groupe : des blastbeats meurtriers, des riffs accrocheurs épicés de mélodies envoûtantes, des cris vicieux contrastés par des voix claires, des claviers majestueux et des nappes de voix féminines envoutantes. Ces ingrédients fournissent la toile musicale d'un morceau qui met en scène le dialogue entre un paysan enrôlé de force dans l'armée suédoise et le Saint Ange du Carnage, qui exige du soldat des actes si horribles qu'il se retrouve avec une âme déchiquetée. »
Teemu Kautonen (basse) ajoute :
« Les paroles sont basées sur le travail du célèbre historien finlandais Teemu Keskisarja. Ses recherches nous ont inspiré pour intégrer soigneusement les paroles dans le contexte historique approprié et faire ressortir la dimension humaine en se concentrant sur les histoires de personnes individuelles et sur la façon dont elles ont vécu cette période qui est peut-être la plus sombre de l'histoire finlandaise. »
La suite le 12/11/2021...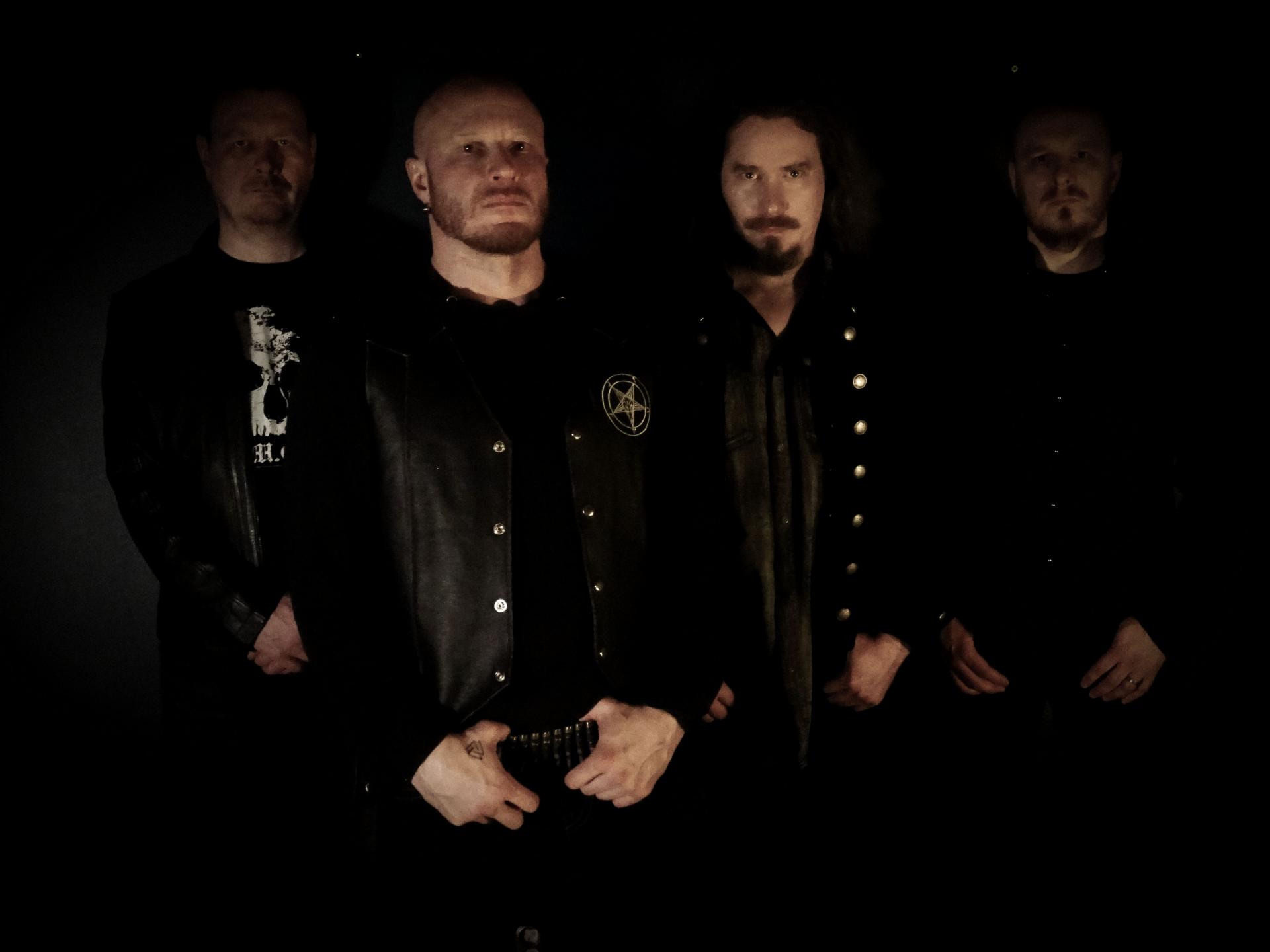 Crédit photo : Antti Ilvonen
Line-Up :
Pasi Kankkunen - chant, guitare

Jouni Mikkonen - guitare

Teemu Kautonen - basse, choeurs

Tuomas Holopainen - claviers

Kai Hahto - batterie (session)
Précommander l'album :
Articles similaires
Livré dans un artwork signé Emmanuel Pliszke, « Fleshborer Soulflayer », Le septième album d'Otargos, sortira le 10/12/2021 chez XENOKORP, l'excellent label de Metal extrême dont on vous recommande de surveill…
UN CADAVERIA ENCORE FRAIS La formation de black/gothic metal italienne CADAVERIA présentait début septembre son nouveau clip, « The Woman Who Fell to Earth ». Ce titre était sorti en juin sur les plateformes en t…