Accueil

/

Chronique d'album : PAST AND SECRETS (Metal Progressif), "Memories" (EP - 2020)
Chronique d'album : PAST AND SECRETS (Metal Progressif), "Memories" (EP - 2020)
Groupe : Past and Secrets
Album : "Memories"
Genre : Métal Progressif / Atmosphérique / Djent (*)
Influences : Periphery / Meshuggah / Pink Floyd (?)
Origine : Lille (2019)
Sortie : 07/10/2020
Par Pépé St@kaTTo
Line-up :
Yohan Delasalle : multi-instruments (Ex-guitariste de Misery)
Guitaristes invités : Ludovic Dinh, Pat Mulot, Tiem et Oscar Salas
(Mixed and Mastered by Vyrah Studio)
Après «Baby M», paru le 25 septembre 2019, mixé et masterisé par Mickael Streckleg (Kickace Productions) et featuring Mika Dienstun, premier morceau annonçant la naissance du projet, puis «Born», paru le 14 décembre 2019 avec en invité Pat Mulot, le mini EP 5 titres «Memories» sort enfin le 07/10/2020.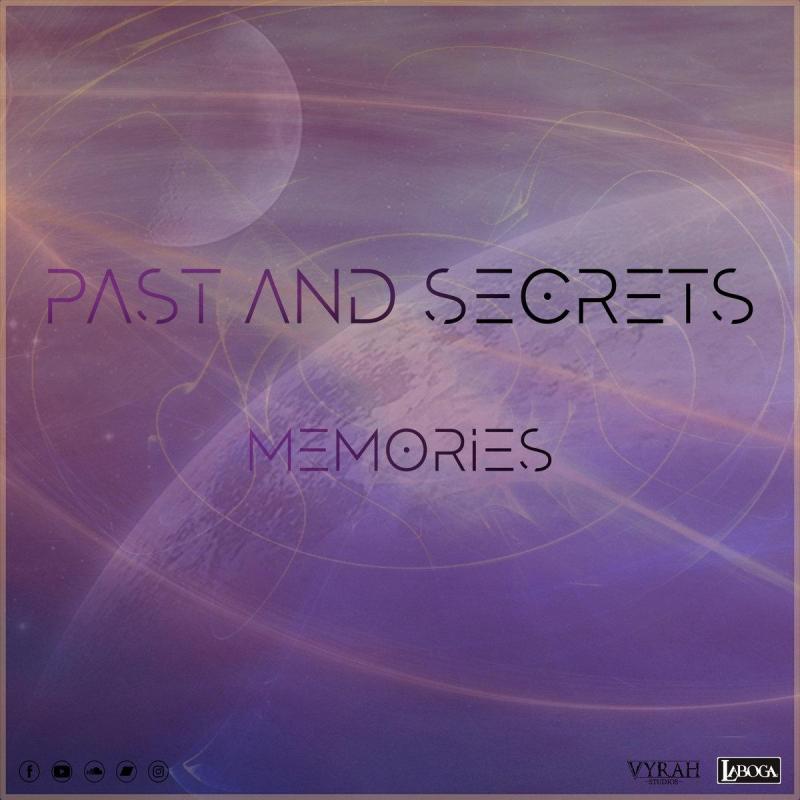 Past and Secrets est avant tout le projet solo de Yohan Delasalle, compositeur et guitariste de génie comme nous le découvrirons en explorant cet album instrumental.

L'album
1. Heaven For Them
2. Strange Mystery (feat.Ludovic Dinh)
3. BoRn (feat.Pat Mulot)
4. Dancin' Together (feat.Tiem)
5. The Day You Turnaround (Feat.Oscar Salas)
Après avoir jeté un oeil sur la pochette pastel et sobre de «Memories» qui nous annonce d'emblée un plongeon dans un hyper-espace Progressif et futuriste, l'EP démarre avec «Heaven for them». Avec une intro d'éléments déchainés (pluie et orage) vite rejoints par une nappe de clavier très ambient, les parties guitares aériennes font à leur tour une entrée fulgurante comme un rayon de soleil pour réchauffer l'auditeur. La mélodie apportée par le piano est belle et apaisante, chaque instrument se fondant en une douce alchimie. Une très bonne entrée en matière.
«Strange mystery» avec son intro langoureuse guitare/synthé laisse place ensuite à un tempo plus endiablé, rythmique lourde et plombée, pour retomber sur un passage plus calme où la basse et le clavier vont amorcer l'arrivée du solo flamboyant de Ludovic Dinh.
«Born». On retrouve ici le tout premier morceau de Past and Secrets, véritable genèse du projet. Mon morceau préféré de l'album, le plus abouti à mon sens et le plus Métal Prog'. Un battement de cœur lance le morceau dans un bouillonnement de claviers très atmosphériques appuyés par une rythmique implacable. On retrouve au milieu du morceau le pont au synthé très lent qui va relancer avec plus de puissance la machine et permettre à Patrick Mulot de conclure par une salve de tapping très envolée !
«Dancin' Together» avec son intro en son clair, ses passages atmosphériques et très dissonants, limite fusion, est également un morceau très aérien, ponctué par des passages alternés de riffs de guitares calmes ou tranchants. Le solo de fin de Diem sur sa guitare headless sept cordes est particulièrement fluide, intéressant et technique (sweeping / speedpicking).
«The Day You Turnaround» va clore le chapitre de cet EP sur une note de mélancolie. Appuyé par une intro clavier très solennelle et cérémonieuse, la «communion néo-progressive» trouve ici son apothéose : envolées de guitares, fusion magique des parties claviers, chaque instrument s'imbrique parfaitement. Le gimmick récurrent accroche l'auditeur tout au long du morceau et le guide jusqu'au bouquet final du solo de Oscar Salas.

«Memories» laisse place à l'imagination et à la rêverie, une bouffée d'oxygène pour égayer notre époque funeste.
Le niveau de technicité de cet album est hallucinant et ravira autant les amateurs de Métal Progressif que les guitaristes avides de passages techniques !
Très mélodiques par la richesse de ses compositions, Yohan Delasalle livre ici cinq pépites dont il est le seul orfèvre et que je vous laisse découvrir et apprécier :

https://pastandsecrets.bandcamp.com

https://www.facebook.com/Past-and-Secrets-106930977363305
Matoscope
Yohan Delasalle : Endorsé Laboga (Pologne) tête ampli + cabs, endorsé Skull Strings (7 cordes, tirant 011/072)
Ludovic Dinh : Endorsé Guitares Ibanez
Tiem : Guitare Strandberg Boden Original Serie (headless)
Oscar Salas : Guitare Strandberg Boden Fusion 10th Anniversary Edition
Pat Mulot : Guitare Jackson 7 cordes
(*) : Le djent est un sous-genre musical de Heavy Métal, dérivé plus précisément du Métal Progressif. Le mot «djent» est tiré de l'onomatopée produite par le son d'une guitare accordée basse, à haut gain et forte distorsion, utilisant la technique du palm mute. La technique fondatrice du djent consiste en l'application d'une distorsion et d'un gain particulièrement élevé, le tout en restant très propre et précis (notamment grâce à l'utilisation de Noise Gates), associé à un sous-accordage conséquent (allant du Drop A au drop E à l'octave), sur une guitare électrique à sept cordes ou plus (souvent huit). Cela entraîne au jeu un son mat, particulièrement saturé, aux sonorités agressives, mais néanmoins très propre et tranchant. (Source : Wikipedia)
PAST AND SECRETS PROGRESSIVE INSTRUMENTAL
Articles similaires
Le guitariste Jud'powa sortira Le 26/11/2021 chez M&O Music un album instrumental de sept titres aux influences power metal/thrash metal. Jud'powa se présente ainsi : « Originaire de Tours, je suis musicien et plus exactement g…
Groupe : OSCIL Album : « First Step On My Moon » (03/09/2021) Genre : Rock/Metal progressif Origine : Paris On aime : le chant, le songwriting, la diversité, le son Par Ahasverus Oscil existe depuis 2013 et son principal composit…