Accueil

/

Chronique d'album : JIRFIYA (Metal), "Still Waiting" (2020)
Chronique d'album : JIRFIYA (Metal), "Still Waiting" (2020)
Groupe : Jirfiya
Album : Still Waiting (disponible depuis le 25 novembre 2020)
Genre : Metal Mélodique (et moderne !) / Heavy Prog'
Influences : Within Temptation, The Gathering, Iron Maiden, Megadeth
Origine : Paris
Par Pépé St@kaTTo
---
Line-up :
Ingrid Denis-Payet : Chant (OSCIL)
Jérôme Thellier : Guitares / Growls (Ex-Born From Lie)
Nicolas Dumant : Batterie (Ex-Toxic Lily)
Pascal Davoury : Basse (Ex-Born From Lie)
Thomas H. : Batterie (Invité "Still Waiting" - tracks 7 & 8)
---
Le Groupe :
C'est de façon fulgurante à l'instar d'un fragment de météorite martienne que Jirfiya fait son entrée en 2019 dans la stratosphère métal hexagonale.
C'est après le split de Born From Lie (également ex Anna's Birth) que Jérôme Thellier et Pascal Davoury rencontrent Ingrid Denis-Payet dont la voix proche de celle d'Anneke Van Giersbergen (The Gathering) les subjuguent. C'est de ce mélange atypique et complémentaire de leurs voix (douce et hurlée, claire et saturée), que cette alchimie magique va donner naissance au groupe.
Très vite, après seulement quelques mois, leur premier EP de cinq titres « Wait For Dawn » voit le jour.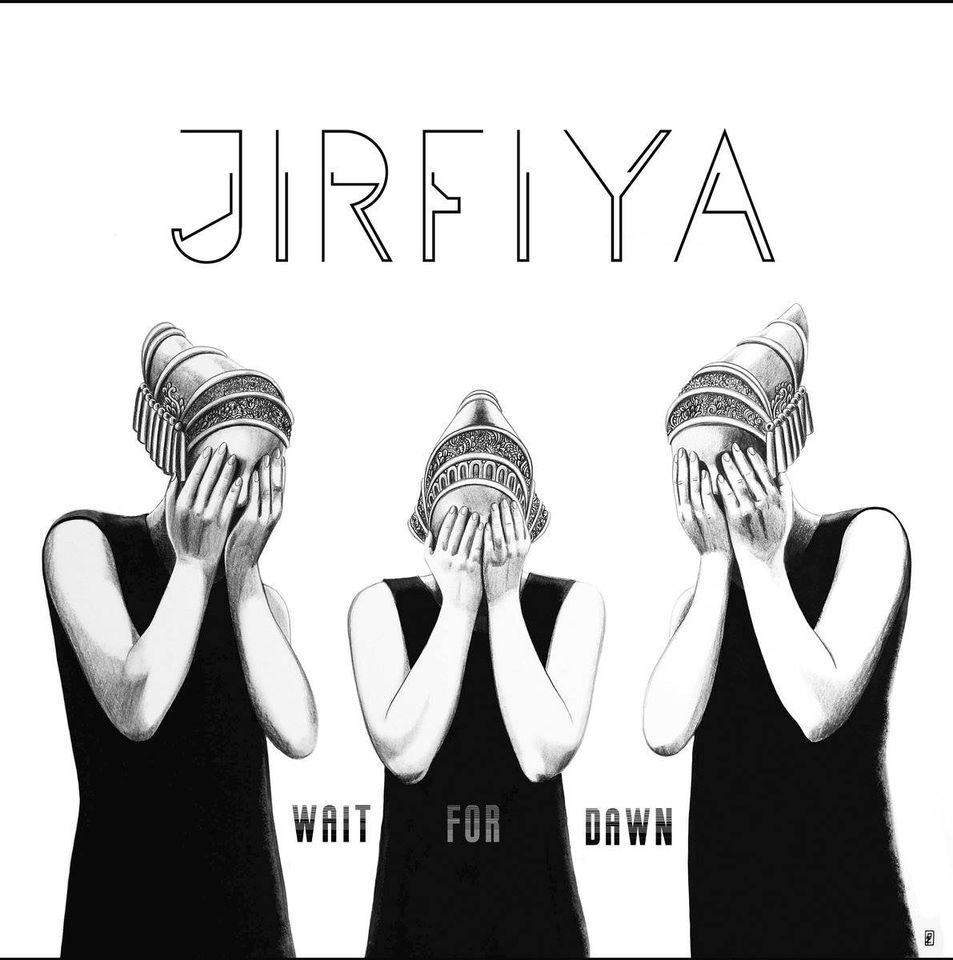 Avec le mélange des voix et des riffs acérés, se matérialisent des morceaux aux compositions originales, dépeignant le monde d'aujourd'hui, sombre et glauque, baignant et collant à une actualité toujours aussi insipide.
Avec une telle identité, cet EP ne pouvait qu'être bien accueilli par les critiques.


C'est donc avec impatience que les fans du groupe attendaient leur second opus, sorti le 25 novembre 2020, après plusieurs mois de confinement.
---
"STILL WAITING"
Comme pour l' EP "Wait For Dawn", "Still Waiting" a été enregistré et mixé au Hybreed Studios (de Fontenay-sous-Bois) par le génialissime ingé-son Andrew Guillotin (qui a également travaillé avec Forest In Blood, Furies, et mes potos d'Onirik Illusion, d'Hot Hell RooM et d'Hatred Dusk). A noter l'arrivée de leur batteur Nicolas Dumant (Ex Toxic Lily, une référence !).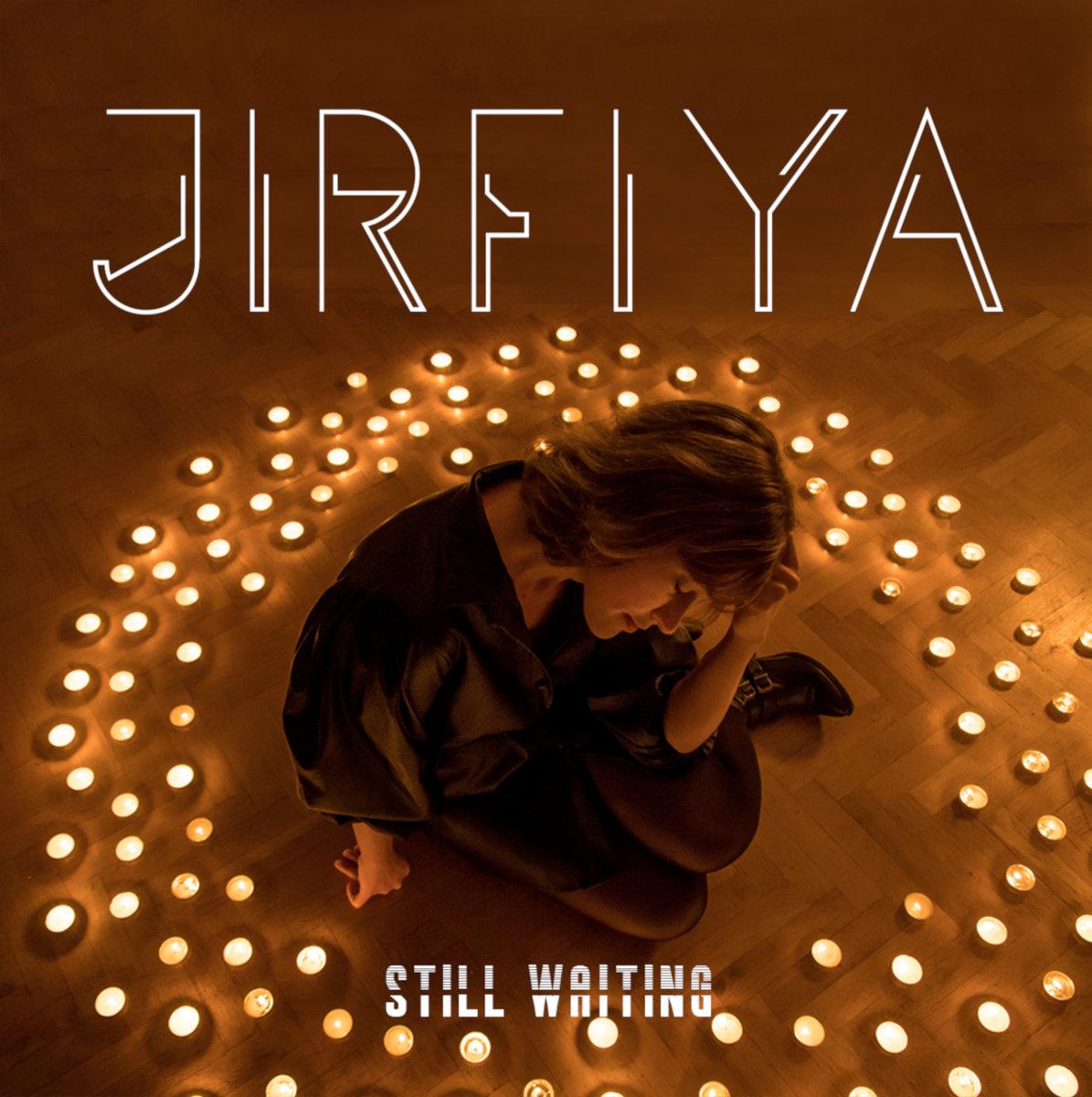 L'album (en italique des explications apportées par le groupe sur les morceaux) :
L'album débute avec « Silently » et sa superbe intro acoustique (très Maidenienne), le chant screamé de Jérôme est vite rejoint par la voix lyrique et suave d'Ingrid, pour un mélange explosif aux tonalités opposées mais si fusionnelles. Puissance et douceur donc dans ce duel de voix pour aborder à travers ses paroles la condition des femmes au Salvador. Le morceau se termine après un peu plus de six minutes sur un magnifique solo. Belle entrée en matière.
"The Right Side of the Border" démarre sans préambule avec le chant d'Ingrid, sur un riff guitare martelé tout au long du morceau. La batterie est sèche et claquante à souhait, la basse bien enroulée. Ici encore l'alchimie se veut parfaite entre les deux chanteurs. L'intermède/pont en son clair, de toute beauté, sert de rampe de lancement aux soli percutants qui viendront clôturer le morceau. Cette hargne dans le chant que l'on peut ressentir tout au long des 5'17 sert à dénoncer le sort que les pays européens réservent aux migrants.
Avec son intro chantée a capella, et ses parties guitares rythmiques implacables « House of poison » alterne rage, douceur et violence. Les variations dans le chant d'Ingrid résonnent inlassablement comme un « mantra ». Le poison se trouve partout : dans les sectes qui harcellent et abusent des personnes fragiles et faibles, et jusque dans les mouvements religieux extrémistes !
La quatrième piste "The Farewell" est un morceau ultra-punchy tant au niveau des guitares que de la batterie qui pilonne à la double pédale d'entrée de morceau ! Le growl puissant de Jérôme appuyé par les rafales de riffs se relaye en permanence avec la douceur de la voix d'Ingrid. On retrouve dans ce morceau tous les ingrédients qui font l'identité de JIRFIYA : du gros Rock bien Heavy, une touche de Prog' et un Death Metal mélodique à souhait. Pour le fan de SF qu'est Jérôme "The Farewell"» est l'occasion d'aborder le thème de l'écologie au travers de cette dystopie où les hommes ne peuvent plus vivre en extérieur car la couche d'ozone est définitivement altérée et la pollution présente sur toute la planète.
Après un titre rugueux et puissant, « The Hill of Shame» vient apporter un peu de calme et de douceur avec cette ballade Heavy Pop/Rock. Une intro électro-acoustique arpégée de toute beauté amène progressivement le chant d'Ingrid, vite rejoint par une section rythmique basse/batterie millimétrée. Le refrain se veut puissant et précis. A noter le pont acoustique très « hispanisant » (inspiration que l'on retrouve également dans d'autres morceaux de l'album). Enormément d'émotion dans ces parties vocales pour un sujet pourtant difficile qui aborde le thème de la drogue avec l'évocation de « la colline du crack » où les migrants parisiens sont parqués et laissés à la merci des dealers.
"This is my home", piste 6, est le premier morceau qu'Ingrid a chanté lors de son « audition » et que le groupe a comme un clin d'œil tenu à réenregistrer. Plutôt Rock dans sa structure et ses sonorités, ce titre évolue ensuite vers un Heavy plus pêchu où les voix vont se superposer tout naturellement. Encore un magnifique pont en son clair au milieu du morceau avant une déferlante de growls et un solo explosif de fin. Ce titre est une histoire autour des vices du système financier.
"We'll Spill Some Blood"(*), reprise énergique, beaucoup plus Métal de Born For Lie de l'album « The promise land », débute sur un riff de basse bien appuyé avant de laisser le chant chuchoté prendre son envol et se transformer en hurlements puis se confondre avec la voix d'Ingrid. Les voix gutturales omniprésentes vont ainsi apporter de l'épaisseur au morceau. La guitare n'est pas en reste avec un riff ensorcelant tout au long du morceau et des soli majestueux en clôture.
"Live with That Voice" (*) seconde reprise de Born For Lie vient conclure de façon magistrale cet album. Son intro comme pour le premier morceau débute sur de superbes arpèges joué sur électro-acoustique. Les plans « folks » sont ainsi présents tout le long du morceau. Les parties chants alternent brutalité et douceur. En milieu de morceau on retrouve encore un magnifique plan « hispanisant », auquel vient répondre une sublissime rythmique basse/batterie ! Un final en feu d'artifice pour un titre envoûtant et riche en émotions, et qui je l'avoue est mon morceau préféré … Pour info ce titre traite des guerres engendrées par l'ego de leaders politiques qui cachent leur soif de pouvoir derrière, entre autres, la religion.
(*) A noter que ces deux derniers morceaux qui font office de bonus tracks avaient été enregistrés durant les sessions de l'EP mais ne figuraient pas sur celui-ci (ce sont en fait à l'origine des morceaux de Born From Lie). Les parties batterie ont ainsi été enregistrées par le batteur de studio Thomas H.
---
Après leur premier EP de cinq titres « Wait For Dawn » JIRFIYA, confirme avec « Still Waiting » qu'il était indispensable d'attendre de pied ferme ce second album et ces huit brûlots incandescents qui mettront assurément le feu à votre platine. Un concentré d'émotions, de rage, de douceur, de colère mais aussi de sensibilité.
Une identité musicale unique et variée, un univers si particulier avec ses thèmes engagés, JIRFIYA mérite bien toute votre attention ! Hâte de les découvrir (dès que cela sera possible) en concert, car je suis sûr que leur énergie sera alors multipliée par cent en condition live …
---
MATOSCOPE :
Guitares électriques : Charvel Pro-Mod DK24 HH.HT.M Mahogany - Dean Dave Mustaine Signature - ESP Viper - Caparison C2
Guitare électro acoustique: Norman
Ampli guitare : Tête ENGL Screamer 50 & cab's Marshall 2*12''
Pedalboard/effets : Didital Delay Boss DD3 - Boost MXR – Wha wha Dunlop CryBaby 5350 - Overdrive Friedman BE-OD
Basse : Vigier Passion IV Fretless - Fender US Jazzbass
Ampli basse : Mark Bass II & Cab's 4*10''
Batteries : Double Tama noire Granstar II (des années 80) - Ludwig Vistalite (rouge transparent)
Caisse claire Tama 14"x6,5" en bronze (modèle des années 90 toujours utilisé par Nicolas) - Peau de frappe Remo Controlled Sound sablée
Cymbales Paiste Signature : Power HiHat 14" - Power Ride 22" - Power Crashes 16", 18", 19", 20" - Splashes 8", 10" - Heavy China 22" - Thin China 18"
Double pédale Tama Iron Cobra Black Edition
Baguettes Vic Firth Extreme 5B
Micro chant : Neumann Kms 105
---
Les Liens :
https://www.facebook.com/jirfiya
http://jirfiya.bandcamp.com/album/wait-for-dawn
https://open.spotify.com/artist/1GSXGNOyrO55B2kLnH3XrU?autoplay=true
https://www.deezer.com/fr/artist/66608572/radio?autoplay=true
https://youtu.be/heAW0XrYtu4
https://youtu.be/ATV9ksmqn6g
https://youtu.be/eeQhh6kliVA

Egalement un peu de pub (gratuite) pour l'Hybreed Studios et « son sorcier » de la console, Andrew Guillotin :
https://www.facebook.com/hybreedstudios
http://www.hybreedstudios.fr/
contact@hybreedstudios.fr
Articles similaires
Alors que se profile "Still Waiting", le nouvel opus de Jirfiya qui sortira le 25/11/2020, nous avons demandé à Ingrid, sa chanteuse, également vocaliste d'Oscil, de nous présenter son album préfér&ea…
Jirfiya est né de la rencontre de deux univers qui s'entrechoquent à la manière de blocs de silex : d'un côté des musiciens porteurs d'un Metal agressif, de l'autre une très belle voix.…