Accueil

/

1914 : 1er single du futur album
1914 : 1er single du futur album
« Nous ne chantons pas les chansons, nous racontons les histoires ! »
Le groupe ukrainien 1914 sortira « Where Fear and Weapons Meet », son nouvel album, le 22 octobre 2021 chez Napalm Records.
Comme « Eschatology of War » (2015) et « The Blind Leading the Blind » (2018), le nouvel album du groupe de black death nous immerge dans les noirceurs de la première guerre mondiale, le destin de ses soldats, leurs peurs, leurs exploits, leur mort.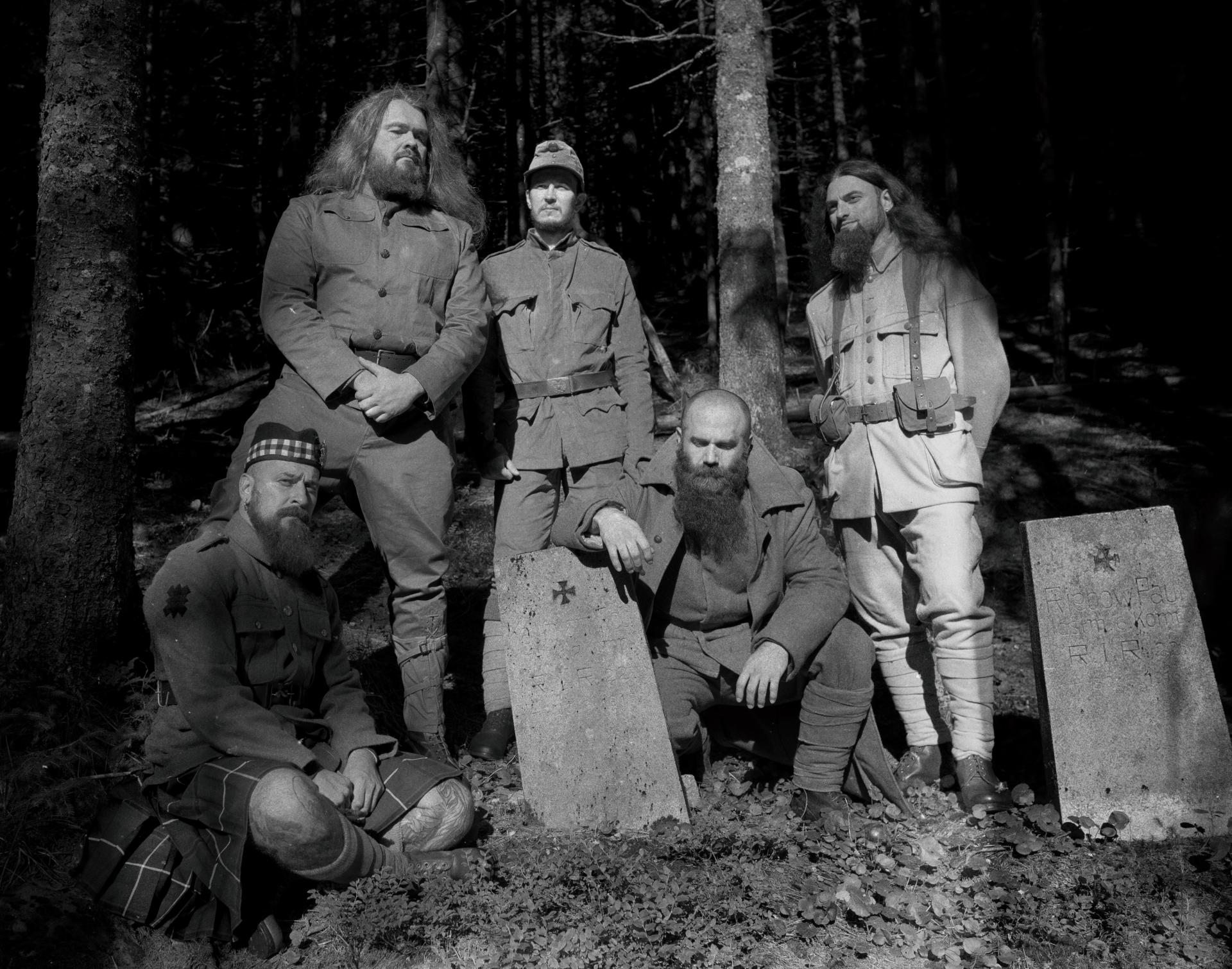 1914 par May Lee
« Where Fear and Weapons Meet poursuit la thèmatique que nous avons commencé sur The Blind Leading the Blind, explique le groupe - avec une différence majeure : ce sont les histoires d'espoir où la plupart de nos personnages restent en vie, deviennent des héros et retournent chez eux. Oui, il s'agit toujours de la peur, de la mort et de l'absurdité de la guerre, mais l'espoir est la seule chose à laquelle le soldat s'accroche. Et une bonne part de chance aussi. Même la pochette de l'album le reflète - l'homme est blessé, saignant dans la tranchée, tendant la main à la mort en suppliant de le soulager, et la mort refuse de le prendre. Il mérite de vivre.
L'album commence par l'assassinat de Sarajevo, vous emmène à travers les moments les plus sanglants de la Grande Guerre et se termine par le monologue sur la tombe d'un jeune homme tué lors de sa première bataille. Cette fois, nous avons été creuser encore plus loin dans le contexte historique en créant les morceaux. Nous ne chantons pas les chansons, nous racontons les histoires ! »
L'album est superbement devancé et représenté par « ...And a Cross Now Marks His Place », un premier single-clip de plus de huit minutes sur lequel est invité le chanteur de Paradise Lost, Nick Holmes.
A propos de ce premier morceau, le frontman de 1914 confie :
« L'histoire derrière "...And A Cross Now Marks His Place" m'a totalement captivée : il s'agit d'une vraie lettre, écrite à la main par un officier britannique et adressée à la mère d'un soldat décédé au combat. Ce n'était pas un formulaire standard envoyé en masse, mais plutôt un message personnel. Il décrit la mort de son fils, ajoute des mots pour la consoler et souligne à quel point la Couronne est fière de lui, une autre victime du massacre entre les Empires. »
« Where Fear and Weapons Meet » est disponible à la précommande dès maintenant sur ce lien.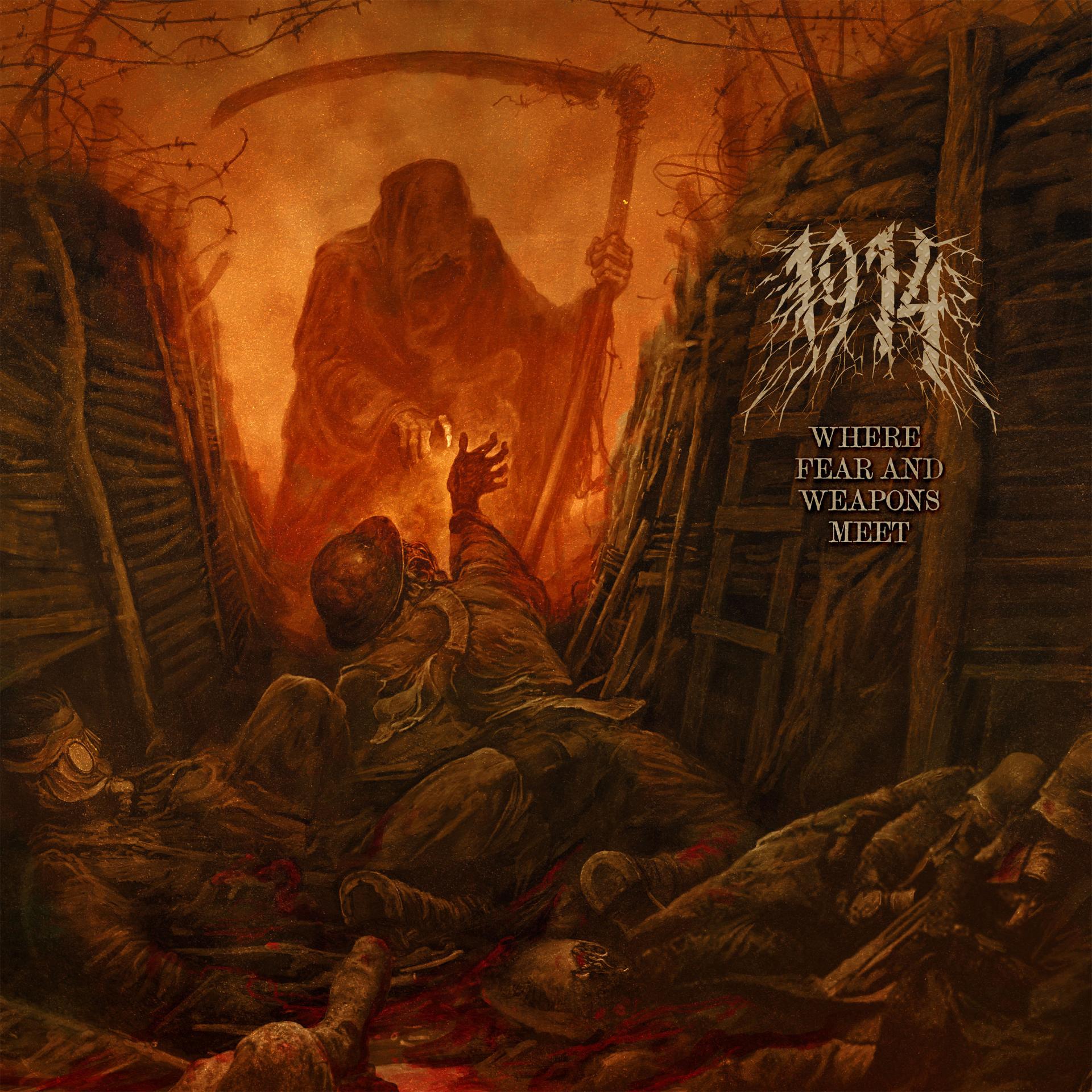 Tracklist :

1. War In
2. FN .380 ACP#19074
3. Vimy Ridge (In Memory of Filip Konowal)
4. Pillars of Fire (The Battle of Messines)
5. Don't Tread on Me (Harlem Hellfighters)
6. Coward (feat. Sasha Boole)
7. ...And a Cross Now Marks His Place (feat. Nick Holmes)
8. Corps d'autos-canons-mitrailleuses (A.C.M)
9. Mit Gott für König und Vaterland
10. The Green Fields of France
11. War Out

L'album sera disponible aux formats :
CD Digipack

Double Vinyle Noir incluant un livret 12"

Double Vinyle Vert sombre incluant un livret 12" - édition limitée à 400 exemplaires

Triple Vinyle marbré Rouge transparent et Noir (incluant le double-vinyle de l'album, un livret 12", un vinyle bonus, un poster et un patch) - édition limitée à 400 exemplaires

Album digital
---
Notez que la tournée européenne de 1914 passera par Toulouse (Le Rex) le 22/03/2022, Lyon (Rock'N Eat) le 31/03/2022, Colmar (Grillen) le 18/04/2022 et Paris (Le Gibus) le 19/04/2022.
Articles similaires
Le label Loud Rage Music a présenté le 14/09/2021 « ThORnMENThORn », le premier album de DECAY, un vétéran du Metal extrême roumain. L'album contient une intro et huit titres, il est d&eacu…
Groupe : Devolution Album : « Consumer » (02/07/2021) Genre Black Metal/Death Metal Origine : Toulouse Par Ahasverus Le Groupe : Devolution est un projet fondé par Clément Roig (Antropofago). Clément Roig …