Si nous n'avons aucun doute sur la présence de l'inspiration tout au long de ce « Memento Mori » la question reste de savoir si le choix du son est pertinent.
Par Ahasverus
Nouvel album pour Marduk, formation de black metal née en Suède au début des 90's.. Un groupe qui amorçait sa carrière par la provocante et explicite jaquette de la démo, « Fuck Me Jesus » (1991).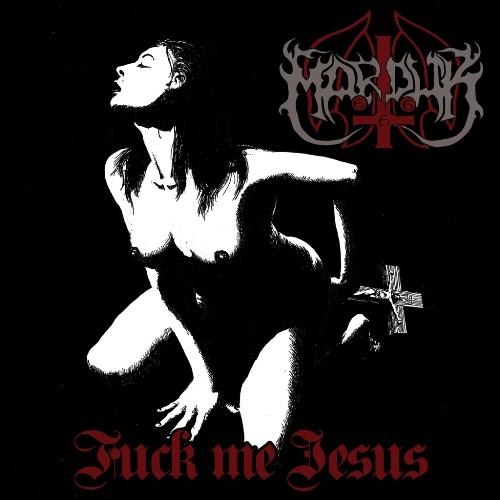 Par la suite, la polémique cristallisait sur un aigle ornant le « Live In Germania » (1997) qui rappelait le totem nazi. Cette thématique, Marduk en userait et en abuserait dans des titres comme « Night of the Long Knives » ou « The Hangman of Prague » — traduisez le bourreau de Prague, surnom du général SS Reinhard Heydrich — ou encore avec le désormais classique « Panzer Division Marduk » (1999), certainement l'album le plus fameux des Suédois.
Le groupe de black est donc de retour avec « Memento Mori », son quinzième album studio.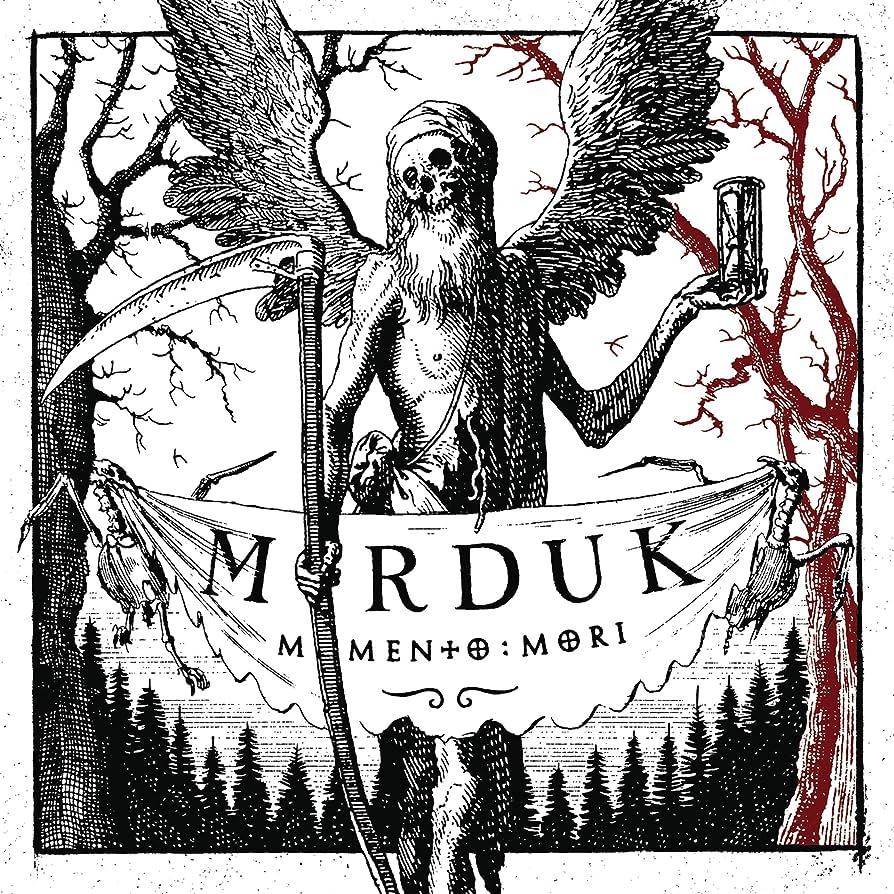 Daniel Rostén (chant) dit à son propos : « Memento Mori est, à la fois, un bond en avant audacieux, un pas de côté calculé et un regard nostalgique en arrière. Cela signifie que nous avons innové sans oublier notre héritage ni le voyage qui nous a amené à ce point. »
Après un tour de chauffe, Marduk lance les hostilités avec « Heart Of Funeral », une seconde piste effrénée, et ne semble nullement disposé à relacher la pression avec un troisième morceau tout aussi furieux (« Blood Of Funeral »). L'album reste en tension quand la vitesse d'exécution se fait plus pesante (« Shovel Beats Sceptre », « Charlatan »).

L'intro remarquable de « Shovel Beats Sceptre » ne laissera aucun doute sur le songwriting, qui avance au pas cadencé de « Marching Bones » pour nous mener à la tuerie de « Year Of The Maggot », avec son pont très efficace qui annonce un dixième et dernier morceau.
Si nous n'avons aucun doute sur la présence de l'inspiration tout au long des quarante minutes de ce « Memento Mori » la question reste de savoir si le choix du son est pertinent et si quelque chose de plus massif aurait ou non desservi son propos.
L'album est disponible depuis le 25/08/2023 aux formats suivants :
Ltd. Deluxe Gatefold Ultra Clear-Black Splatter Vinyle avec artwork alernatif (Incl. LP-Booklet, Art-Print & Poster) (limité à 2000 copies)
Red Gatefold Vinyle (Limité à 300 copies via Century Media Shop)
White Gatefold Vinyle (Limité à 500 copies via Century Media Shop)
Golden Gatefold Vinyle (Limité à 500 copies / Disponible chez Levykauppa ÄX, Bengans, Supreme Chaos)
Silver Gatefold Vinyle (Limité à 500 copies / Disponible chez EMP & Nuclear Blast)
Black Gatefold Vinyle
CD Mediabook