​Choreomanic est un projet prog/funk expérimental créé par le bassiste Hollandais Joost Van Der Graaf (Pestilence, Dew-Scented, ICHAOS, Creepmime).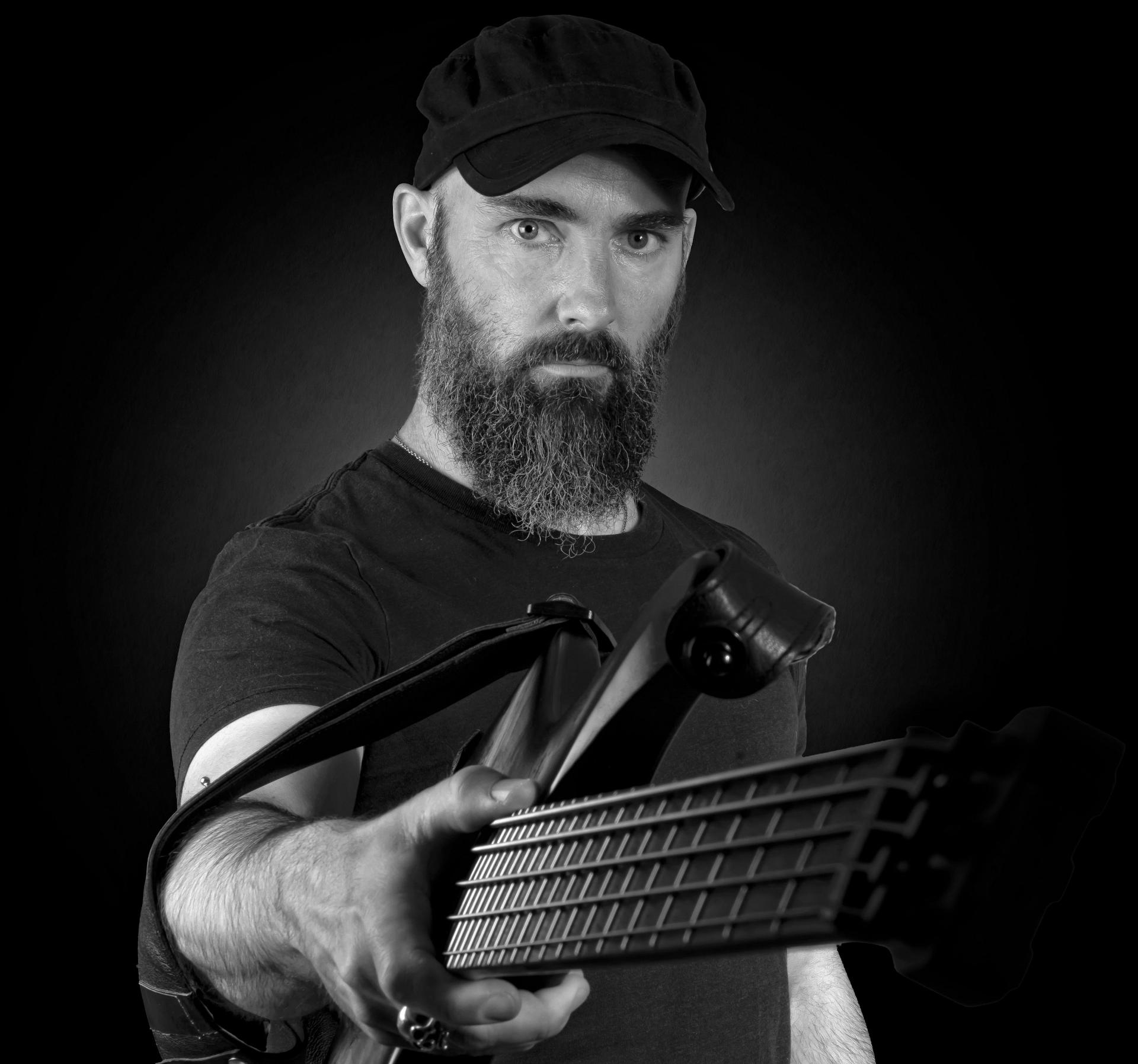 Choreomanic est né au printemps 2020 lorsque, contraint à l'inactivité, le bassiste Joost Van Der Graaf a commencé à composer un album orienté autour de son instrument en piochant dans ses différentes influences.
Il explique :
« Je venais de rejoindre Pestilence et j'étais occupé avec le matériel, préparant une belle tournée américaine avec Possessed. Puis la pandémie a frappé. La tournée a annulé tout ce qui était en attente. J'ai soudainement eu beaucoup de temps libre avec tous les autres projets annulés également (école de musique fermée, plus de concerts locaux) alors j'ai décidé d'enregistrer un album punk pour me débarrasser d'une partie de la frustration et de la colère qui s'étaient accumulées à l'intérieur. Ce que j'ai commencé à écrire n'avait pas grand-chose à voir avec le punk… C'était assez spontané dès le départ et tout ce que je savais, c'est que je voulais créer quelque chose de heavy sans aucune guitare. »
En décembre 2021 Joost Van Der Graaf présentait « Time To Let It Out », un premier single.

Composant pour des cuivres pour la première fois, il ajoutait :
« C'est probablement la plus grande joie quand on crée de la musique : n'avoir aucune idée de ce que l'on fait ! Etant agréablement surpris par le son total, j'ai décidé de rester dans cette voie. Cela a abouti à quelque chose que je n'aurais jamais pensé faire, mais apparemment, je viens de le faire…. Pourquoi ne pas aller jusqu'au bout alors ? Honnêtement? Je ne suis même pas sûr qu'il y ait des fans pour ça, mais je sais que les auditeurs de Pestilence par exemple, ou de l'un des autres groupes de death metal dont j'ai fait partie, seront probablement au moins un peu surpris. J'aime à penser que les fous (comme moi) apprécieront cela. »
Dès le matériel prêt à être enregistré, Joost Van Der Graaf contactait des amis musiciens pour l'aider à terminer le projet : le batteur Koen Herfst (VandenBerg, I Chaos, Dew-Scented), le claviériste Thijs Ronteltap (Disuse, Epistulum), le saxophoniste Tommie Freke (Gallow Street), le tromboniste Jeroen Verberne (Sjef's Special) ainsi que le trompettiste et clairon Gidon Nunes Vaz.
« Off With The Figurehead » est le second single extrait de l'album « Choreomanic ».

« Choreomanic » sera disponible le 18/02/2022.
Les précommandes sont ouvertes I C I.
Tracklisting :
1. This Is Not A Drill (3:50)
2. Spun Sugar (2:45)
3. What You Get (3:26)
4. Red Flags (2:26)
5. Choreomanic (2:17)
6. Walk With Urgency (2:33)
7. Off With The Figurehead (2:18)
8. Time To Let It Out (2:08)
9. Calling God (4:28)
10. Take The Money Give It To Me Now (2:31)
11. Story About The Moon (2:46)
12. Away From The Sun (5:52)
Durée : 37:25
Discographie Joost van der Graaf :

2022 – Choreomanic – Self-Titled (Autoproduction)
2021 – Pestilence – Exitivm (Agonia Records)
2015 – Dew-Scented – Intermination (Metal Blade Records)
2015 – Dew-Scented – Immersed – 7#split EP (Metal Blade Records)
2015 – I Chaos – Masterbleeder (RITF Records/Suburban Distribution)
2013 – Dew-Scented – Insurgent (Metal Blade Records)
2012 – Dew-Scented – Icarus (Metal Blade Records)
2011 – I Chaos – The Human Repellent (RITF Records/Suburban Distribution)
2009 – I Chaos – Self-Titled – EP (Autoproduction)
2008 – Cypher – MMVIII – EP (Autoproduction)
1995 – Creepmime – Chiaroscuro (Mascot Records)