Accueil

/

Quintana Dead Blues eXperience, « 4 Lost Songs » (EP - 2020)
Quintana Dead Blues eXperience, « 4 Lost Songs » (EP - 2020)
Groupe : Quintana Dead Blues Experience
Album : « 4 Lost Songs » (EP - 23/07/2021)
Genre : One-Man Band
Origine : Bordeaux
On aime : le punch, le son cru
Par Ahasverus
Quintana Roo, Liga Quintana, Quintana...
Depuis 1991 Piero Quintana arpente les scènes européennes en variant les noms et les configurations.
En 2018, il opte pour un one-man-band sous le nom de Quintana Dead Blues Experience. Il explique :
« — J'avais déjà joué seul auparavant, notamment en première partie de Christine & The Queen et Gaëtan Roussel, et sur quelques festivals, et l'idée, même si c'est flippant, me plaisait. »
La même année, il présente un premier album, « Older », qu'il va défendre seul sur scène.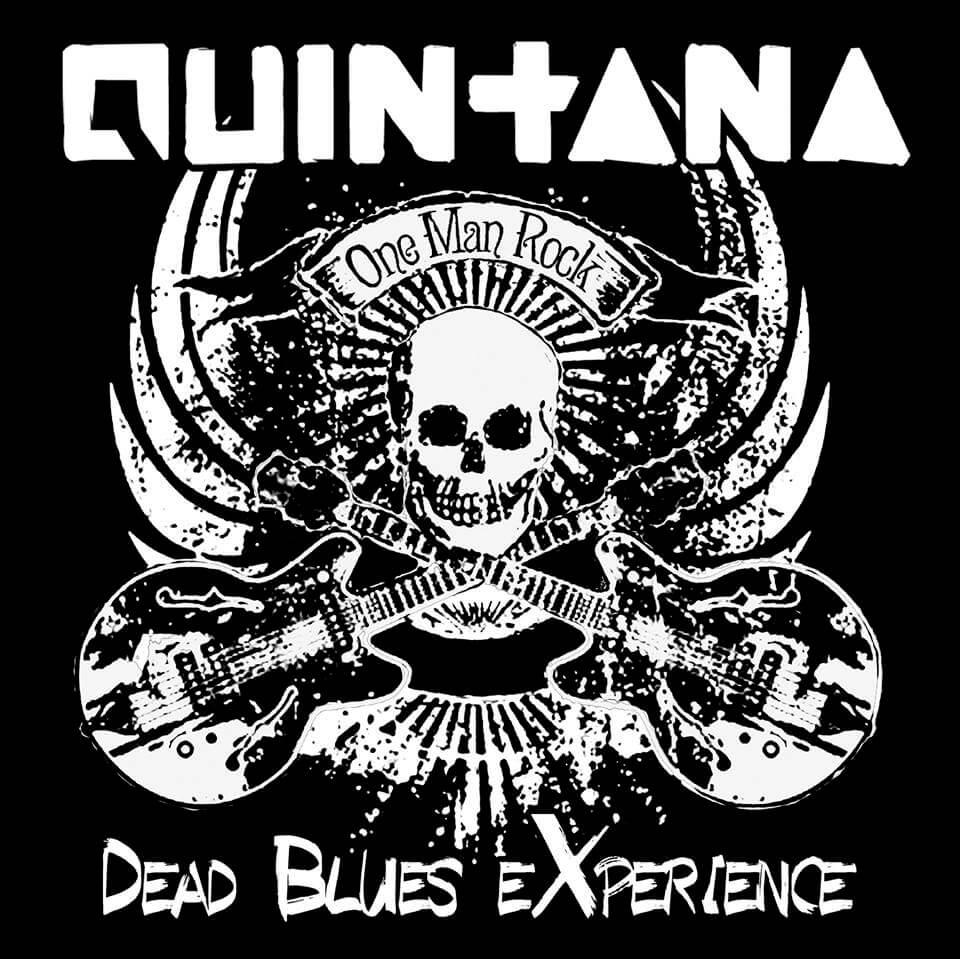 QUINTANA DEAD BLUES EXPERIENCE, « Older » (2018)
Seul en scène, Piero, mais tourbillonnant, avec ses machines, son énergie, sa guitare, et capable de captiver et d'emporter un public à la manière du joueur de flûte de Hamelin.
« — Être seul, c'est vraiment être libre, estime-t-il, même si la musique est un échange et que la vie de groupe et de partage me manque parfois. »
Aujourd'hui, Quintana prépare un nouvel album.
Pour patienter, il nous propose un interlude. Son titre en souligne la singularité :
« 4 Lost Songs »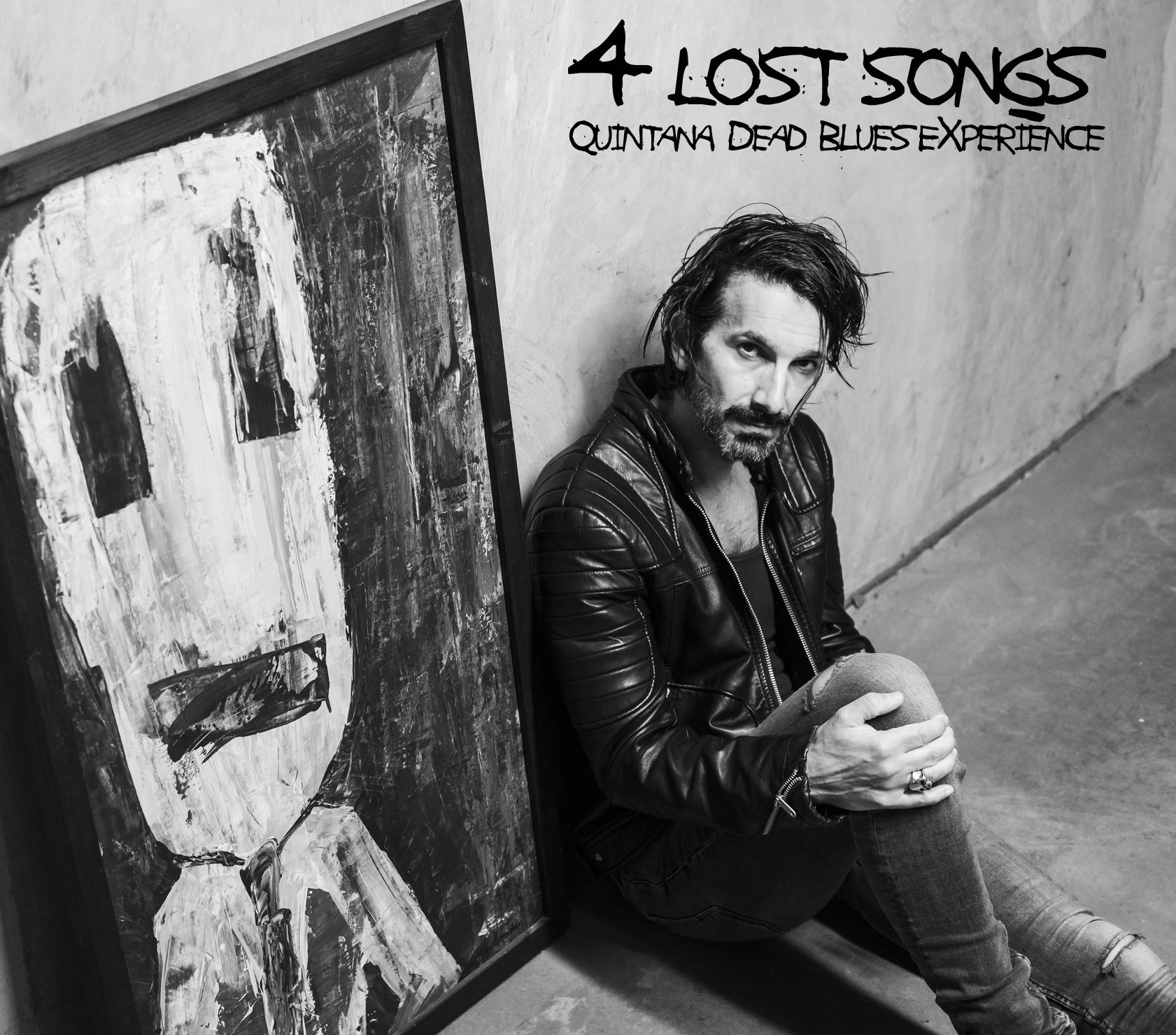 QUINTANA DEAD BLUES EXPERIENCE, « 4 Lost Songs » (EP - 2021) - artwork : Jessica Calvo Photographe
« — 4 Lost Songs, c'est quatre chansons perdues, quatre titres écrits et enregistrés pendant le confinement dans mon local sur Bordeaux, dans leur plus simple appareil ; une guitare à fond, une grosse caisse et ma voix. C'est juste une parenthèse entre mon dernier album et le prochain, un besoin pendant ces longs moments suspendus, le besoin de quelque chose à chaque fois plus minimaliste, plus authentique et direct, comme une envie de me mettre à nu.
Enregistré avec les moyens du bord, trois vulgaires micros en tout et pour tout, puis mixé par le talentueux Steven Rozier, chez Knt à Grenoble. 4 Lost Songs c'est un Ep particulier, qui n'était pas prévu dans ma discographie mais qui au final compte énormément pour moi. »
Piero complète son propos :
« — Habituellement je suis en one man band également mais avec des machines, un truc plutôt puissant et très rock, là c'est un Ep particulier (guitare fuzz à fond + voix + grosse caisse). »
Ce qui saisit, à l'écoute de « 4 Lost Songs », c'est le côté « THX » du son plus grand que nature, avec cette guitare qui envahit l'espace.
« I Will Be Myself » ouvre l'EP de toute sa niaque.
Il est mis en clip par Jessica Calvo dans une belle esthétique noire et blanche qui souligne son côté épuré.
Vient ensuite « Is It Done » dont l'ouverture, allez savoir pourquoi, m'évoque la liberté de ton d'un The Clash.
« Loose Your Pride », troisième piste très rock, permet à la grosse caisse de prendre le contrôle. Un morceau parfait pour la scène, qui nous adresse des images subliminales du Quintana des concerts.
« Lost Song » et son riff obsédant clôturent l'EP de belle manière.
Quatres titres riffs et sueur qui vont à l'essentiel et dont un seul dépasse légèrement les trois minutes.
Un cas à part, le cas Quintana, qui n'en finit pas de nous convaincre.
A écouter, à suivre, et bien sûr à voir !
Les critiques en disent :
« Même ceux qui connaissent l'univers de Quintana Dead Blues eXperience vont être surpris du résultat, et surtout de sa voix qui sur ce projet nous offre une puissance qui ne laissera personne indiffèrent. »


http://www.lemague.net
La tracklist :
I will be myself
Is it done
Loose your pride
Lost song
Les Liens :
Articles similaires
Piero Quintana arpente les scènes françaises et espagnoles depuis les années quatre-vingt-dix. Il multiplie et renouvelle les expériences scéniques, accumulant les opus et un public fidèle. Convaincus par la sortie…
LEONTAS est un duo de rock britannique né de la rencontre, à Londres en 2015 à l'occasion d'une audition, du chanteur/guitariste singer Alex Munteanu et du batteur Scott Collier. Leur objectif, nous dit la bio, est de sonner…